Wix vs WordPress: Which Website Builder Is Better?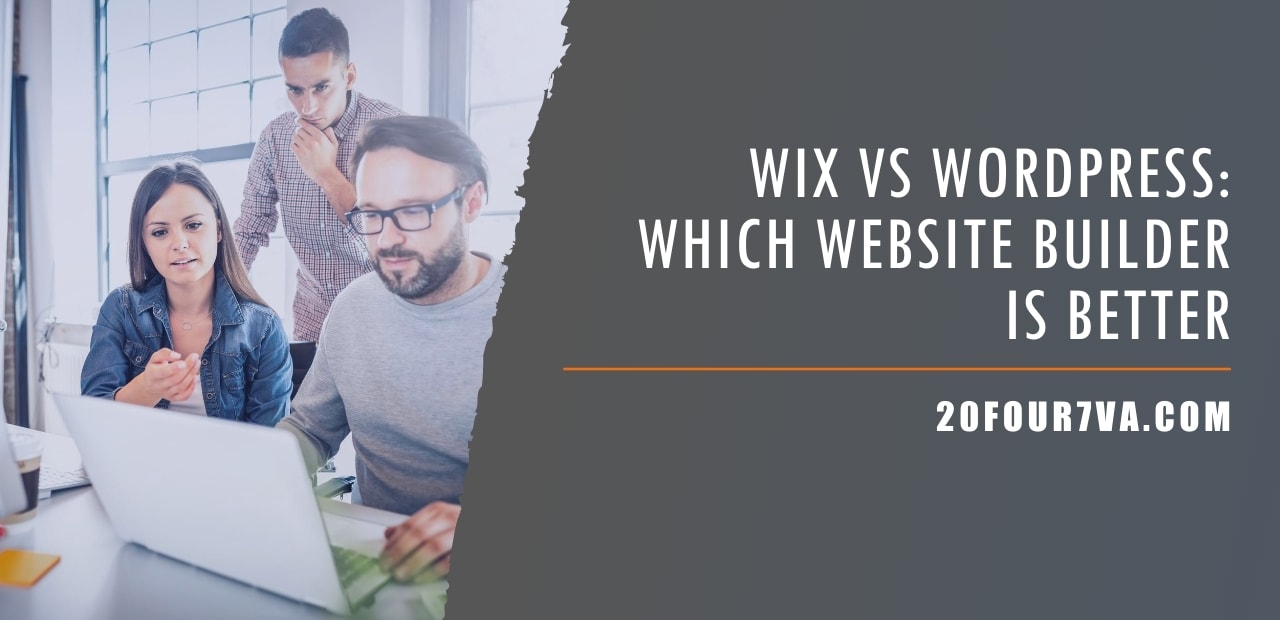 Planning to build or improve your website? If you do some research on the best website builders, you are sure to find Wix and WordPress on top of the list. The Wix vs WordPress battle can be confusing, especially for beginners. To find out which is better, you need to compare each platform's long list of features and decide which one suits your business more.
Why Having a Website is Important for Your Business
Before addressing the differences between Wix versus WordPress, however, it's important to understand the significance of having a business website in the first place.
After all, there are multiple social networks that you can sign up for free. Why bother having a website for your website at all?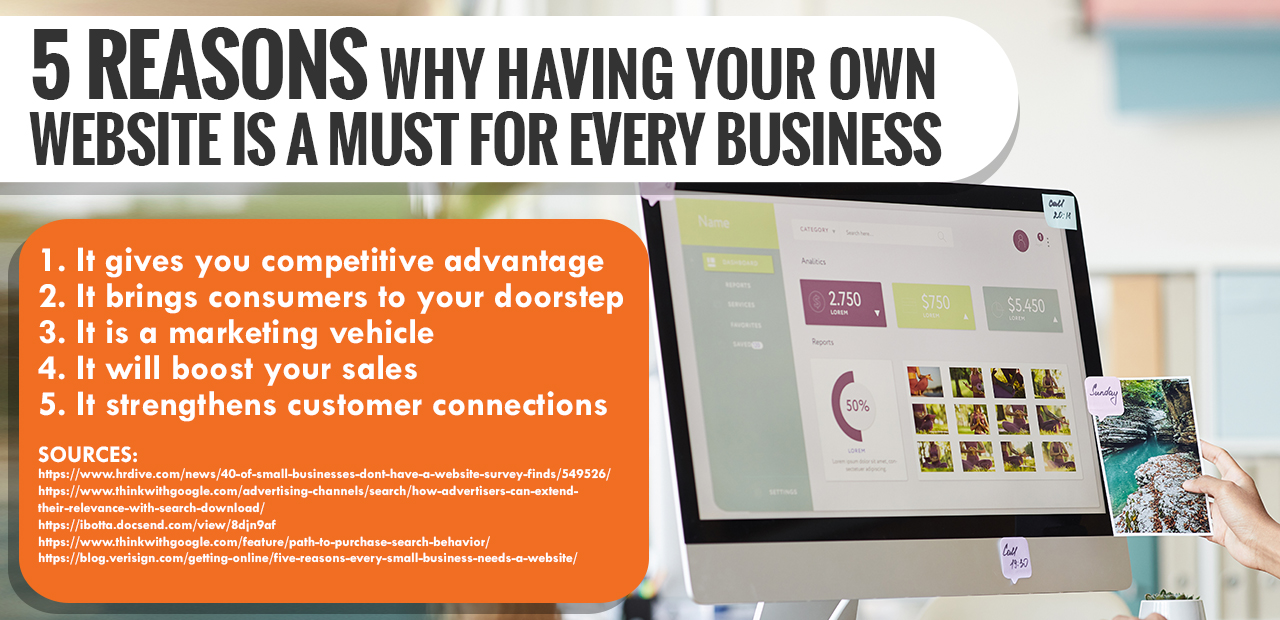 Have a look at these 5 reasons why having your own website is important in business:
It gives you a competitive advantage. A survey by Visual Objects revealed that having 40% of small businesses do not have a website. Should you choose to invest in one, you instantly gain a competitive advantage over similar companies. Here are 5 other ways your business can beat competitors.
It brings consumers to your doorstep. 4 in 5 consumers search local business information using a search engine. Having a website increases your chances of being found by prospects. Search engines like Google will literally put you on the map, so people will know where and how to find you.
It is a marketing vehicle. Social networks have a fixed layout, limited characters in a post, and a set of rules to follow for posting and account maintenance. Although it has a crucial marketing role to play, it can be a limiting place for businesses to show brand identity and market services. However, you call the shots when you have a website. You have free rein when it comes to design, layout, and content. Plus, you can link your social media followers to your website for a more elaborate catalog of your products.
It will boost your sales. Nowadays, half of the shoppers buy online than in stores. You help consumers make quicker purchase decisions when you can link them to an eCommerce store. Consumers also begin their shopping online. Whether they decide to buy in-store or online, people start by doing online research of a product or service. You tilt the scales to your advantage by giving them a platform to browse your products, view prices, and read reviews from other customers.
It strengthens customer connections. Having a business website inspires customer trust. According to a survey by VeriSign, 84% of consumers in the US feel safer when a company has its own website instead of a mere social media profile. A website is also an elaborate platform to tell customers about your business, bolster your brand identity, and educate people about your products.
Wix vs WordPress: Which Website Builder is for You?
Now that you know why having a website is important, it's time to zero in on the more appropriate website builder for you.
Have a look at how these two popular website builders fare in terms of core difference, price, design and functionality, and maintenance.
---
Wix
WordPress
Core Differences
Wix is an all-in-one website-building + marketing platform
WordPress is a highly flexible CMS with thousands of plugins
Pricing
Basic ($4.50/month)Combo for Personal Use ($8.50/month)

Unlimited for Entrepreneurs and Freelancers ($12.50/month)

VIP ($24.50/month)

WordPress.org is free, but the domain and hosting needs to be purchased elsewhere

WordPress.com has a free plan and the following paid plans:

Personal

Premium

Business

eCommerce

Design & Functionality
500 free design templates. Drag and drop website builder

Free and premium plugins and tools for email marketing, eCommerce, scheduling, social media, etc.

Hundreds of thousands of plugins and themes to choose from, both free and paid
Maintenance
Wix has a customer support team to assist users with issues
For issues with themes and plugins, users need to contact the plugin developers directly
Wix vs WordPress: Core Difference
Is WordPress or Wix Better? While both Wix and WordPress can be used for building a website, the two platforms provide different approaches for doing so.
Wix is a website builder at its core. It is an all-in-one website-building platform that includes hosting, so you don't have to look elsewhere. Other than web hosting, Wix also lets you pick your domain or website name and the templates to start building your online turf. Wix has a straightforward approach to website building. In fact, the platform lays out building websites from scratch in 6 steps only. This makes it the preferred platform for beginners or users with limited technological experience. The trade-off for this ease of use is having minimal wiggle room for customization and expansion.
WordPress, on the other hand, is an open-source Content Management System (CMS). Although anyone can use WordPress, additional website building necessities such as a domain name, hosting and customization come with extra costs. Because WordPress relies on third-party plugins for customization, it's easier to get the exact features, design, and functionality you want with WordPress. Learning how to use WordPress can be tricky at first. However, it has broader functionality and personalization options in the long run. WordPress, therefore, is the platform of choice for building more complex or distinctive websites.

Wix vs WordPress: Price
You can use both Wix and WordPress for free. If you want to go beyond the basics, however, there are certain costs to consider.
Wix
Wix lets you build your website without having to pay anything. In exchange, the platform will display ads at the top and bottom of your site. Free Wix domain names also come in this format: yourusername.wix.com/sitename
Wix currently has 4 paid plans for regular websites:
Basic ($4.50/month) – which lets you connect your domain and enjoy 500MB storage with 1GB Bandwidth
Combo for Personal Use ($8.50/month) – which removes ads, offers a free domain name for 1 year, and lets you enjoy 3GB storage space, 2GB bandwidth, and 30 minutes of video.
Unlimited for Entrepreneurs and Freelancers ($12.50/month) – which comes with unlimited bandwidth and 10GB storage. Users can enjoy an ad-free website, a 60-minute video, and a year-long free domain with this plan.
VIP ($24.50/month) – this ad-free plan comes with other premium features including unlimited bandwidth and 20GB storage, year-long domain, social media logo files, and VIP support and priority response from the Wix team.
WordPress
If you don't need the full flexibility of having a personalized website, WordPress.com is for you. If you want to call the shots on how your website functions and looks, then WordPress.org is the way to go.
WordPress gives you full creative control. In exchange, you need to pay for domain and hosting services elsewhere. Basic shared hosting can cost about $5-$10/month, although hosting prices can quickly increase depending on your bandwidth requirements. Domains usually start at $10 annually.
Beyond these unavoidable costs, WordPress can be used for free. This includes having a slew of free plugins and themes to choose from to curate the functionality and look of your website. Check out these free WordPress plugins to try in 2020 — ranging from tools to boost your website loading time to plugins that track your website performance and block spam.
Wix vs WordPress: Design & Functionality
Wix lets users choose from more than 500 free design templates. The platform also displays the themes according to the industry including Business, Online Store, Photography, Blogs, and Forums among many others.
The templates come with sample content to help users visualize their potential. This pre-populated content also serves as both inspiration and foundation from which you can build your site. It's especially helpful for novice website owners or solopreneurs who are building their online platform from scratch.
Although Wix comes with a free regular website, you can add an eCommerce store starting at $17/month. This lets you accept payments and view sales reports and analytics — all in an ad-free space.
As for blogging, Wix lets users add a Blog section on their site for free. This comes with all blogging essentials such as a plain text editor, categories, archives, photos and videos, and tags. However, the free blogging function of Wix does not have a native comments section.
Wix also offers free tools and plug-ins such as pop-ups and forms, visitor analytics, and site badges. Users can browse the tools they can add to their website according to a category, including Communication, Media and Content, Marketing, and Online Selling.
WordPress, on the other hand, is popular for its expansive design and usability. There are thousands of free WordPress themes and templates to pick from. The range of WordPress themes goes from personal blogs to full-fledged eCommerce stores. Here are 38 free WordPress themes for business.
Users can directly download and install free themes from WordPress. There are also several third-party shops where you can browse and purchase premium WordPress themes, such as StudioPress and Themify.
WordPress started as a blogging platform, so its blog function is far more advanced compared to Wix. It has all blogging essentials including a text and HTML editor, photos and video, gallery, a native commenting system, and the Gutenberg block editor that allows users to create and modify the layout of their site.
WordPress users who want to add an online store can add WooCommerce, which is the platform's native eCommerce plugin. WooCommerce contributed to the popularity of WordPress, thanks to its free base form, simplicity, and customization feature. Customization starts at approximately $12/year which allows users personal domain and $5-$20 for hosting.
WordPress also trumps Wix when it comes to available plugins and tools. WordPress features thousands of free and premium plugins. These plugins allow users to sell online products and courses, install Google Analytics, create contact forms, collect payments, add an extra layer of website protection, and boost search ranking among many others.
Wix vs WordPress: Maintenance
Wix takes care of maintenance and housekeeping as an all-in-one website builder. The platform has a technical team that monitors and takes care of security, updates, and data backup. All updates and repairs are automatically deployed to every Wix website. Users can just relax and keep their focus on content creation and basic website management.
WordPress users, however, need to be more in charge when it comes to website upkeep. Updates, data backup, and advanced security features need to be done deliberately by WordPress users. You'll need to keep an eye out for bugs, website issues, and other setbacks that may keep your website from performing its best. You also need to backup and secure your data. Fortunately, there is a myriad of WordPress plugins to help you with these functions.
Going Beyond the Basics of Building a Website
Both Wix and WordPress have their own sets of pros and cons. Your resources and purpose will significantly determine which website builder is better for you.
Whether you choose Wix or WordPress, however, you need an extra pair of hands to develop, grow, and ultimately monetize your website.
20four7VA has a team of WordPress website virtual assistants that can help you develop your website, integrate an eCommerce store, create content, and manage your day-to-day operations. You can choose to work with an IT virtual assistant to get the ball rolling or monitor the performance of your website. You can hire content managers and admin experts to provide customer support and basic website housekeeping.
Wix and WordPress are two of the widely used website builders. Use this guide to determine which website builder is more suitable for you.