Conscious Hiring: Be Part of Something Bigger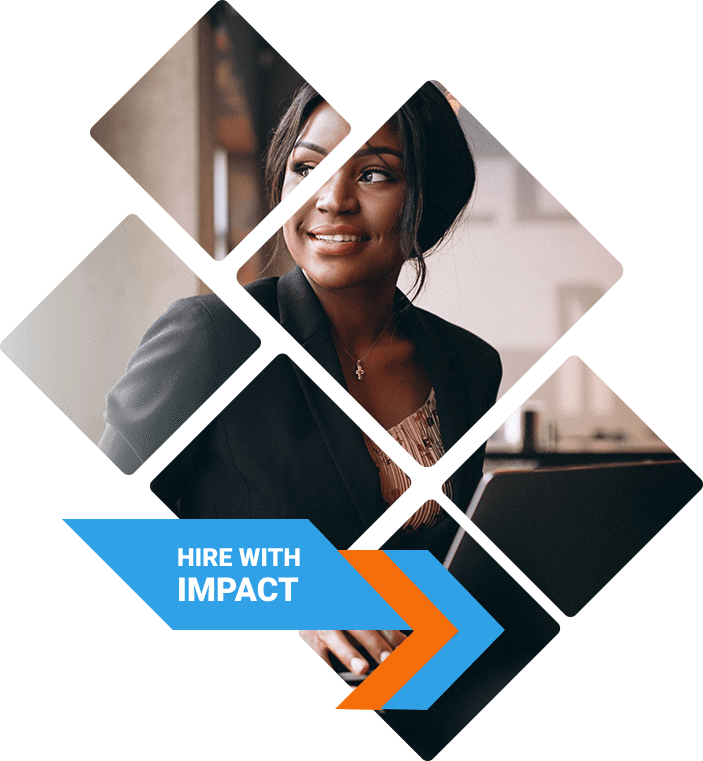 At 20four7VA, our mission is to enrich the lives of remote workers worldwide by providing them with financially rewarding international work opportunities.
We partnered with South Africa-based organizations Harambee Youth Employment Accelerator, a non-profit social enterprise, and Loomee Group, a training and employment center.
Harambee aims to solve local youth unemployment by removing systemic barriers and providing young South African women with the training and resources they need to secure sustainable work opportunities locally and globally.
Loomee offers a state-of-the-art training and working facility that provides these young women with a safe, healthy, and secure environment where they can thrive and pursue sustainable work opportunities.
Watch the video below to learn more about Harambee's mission and 20four7VA's commitment to helping out.
Why Participate In Our Buffalo City Project
Dual Training System
20four7VA's role in providing sustainable work for SA female youth to encourage their economic participation
Several young women from Buffalo City were chosen to undergo weeks of training and assessments. These women were meticulously selected based on their background, personality, and abilities. Each candidate has what it takes to deliver excellent work as a virtual assistant.

8 weeks of remote work readiness training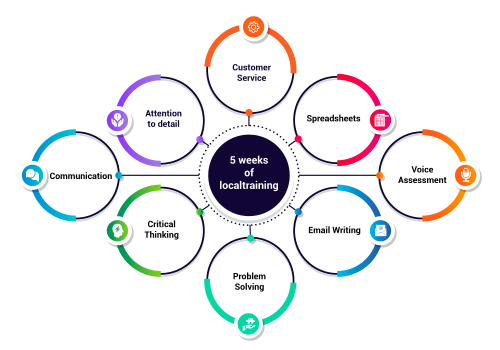 5 weeks of local training
| | |
| --- | --- |
| Attention to detail | Problem Solving |
| Communication | Spreadsheets |
| Critical Thinking | Email Writing |
| Customer Service | Voice Assessment |
Only those who complete all the training courses and pass all the assessments will be qualified for the additional 20four7VA training.
3 weeks 20four7VA training

Administrative Training – project management, email management, file management, help desk systems, data entry and internet research, and soft skill improvement
Lead Generation – lead prospecting and nurturing, lead scoring, using top lead generation tools
Real Estate – the basics of real estate buying and selling, real estate terminologies, real estate lead generation, and common real estate tools and systems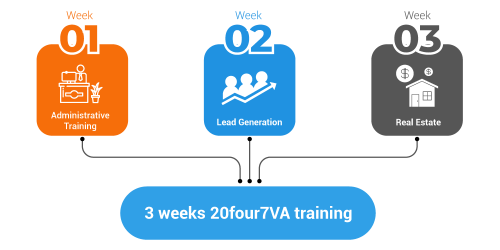 Why Hire our Buffalo City VAs?
100% Uptime Guarantee
Ensure consistency of service with a 100% power and internet uptime guaranteed SLA provided by our partner call center in South Africa. You never have to worry about internet or power interruptions putting crucial business matters on hold again.
Dual Training System
VAs in the Buffalo City VA Program have gone through 8 weeks of in-depth training to ensure that they are ready to work. They are first trained by our partner call center, Loomee, for 5 weeks. After graduating, they go through 3 more weeks of training with 20four7VA.
Engaged, Motivated VAs
With Harambee's careful selection process and our holistic 8-week training program, your VAs are sure to be engaged and highly motivated. A motivated and inspired VA with a rewarding job means a lower chance of staff turnover and a bigger return on your investment.
Professional Environment
High-speed internet and a professional environment allow your VAs to focus on your work without being distracted by outside influences. A professional environment will also reduce workplace stress for your VA and improve their productivity.
Why South Africa?
South Africa has been steadily gaining ground as a top outsourcing location for admin and customer support services in recent years. Just last year, South Africa was hailed as the Most Favored Offshore CX (Customer Experience) Delivery Location for 2021 by the Ryan Strategic Advisory Front Office BPO Omnibus Survey, beating out 53 other locations including global offshore outsourcing leaders India, Poland, Malaysia, and the Philippines.
A skilled English-speaking workforce, state-of-the-art infrastructure that supports the offshore outsourcing industry, and a strong customer-oriented attitude are just some of the main reasons why outsourcing your admin and customer support tasks to South African VAs is the way to go.
Watch the video below to see the facility where your VAs will be working.
Our VA Rates
Rates shown are monthly rates for one (1) full-time (40 hours/week) Buffalo City VA. These rates are already inclusive of the agency fees, facility fees, on-site supervision, and the time tracker fee.
PART TIME

$616 per month

20 hours per week
@ $7.70/hr

FULL TIME

$1093 per month

40 hours per week
@ $6.83/hr
Make an impact today
To reduce global unemployment and stay true to our mission of providing rewarding career opportunities to remote workers, we need clients who are ready to make an impact with us.
Join us as we empower these competent, professional, and eager VAs from Buffalo City. By hiring one or more Buffalo City VAs, you can help them reach their full potential and elevate their lives.
Ready to be a part of something bigger? Help us make a difference in the life of a South African VA — one hire at a time.