IT Services
All the design and development services you need in one convenient setup — choose 20four7VA IT Services.
Our IT Services
When it comes to your business's online presence, don't settle for anything less than the best. Our IT packages are designed to provide you with comprehensive design and development services for different platforms and technologies. With 20four7VA's IT Services, finding an all-in-one solution for your website, mobile app, online store, and other software development needs is easy and hassle-free.
Our expert developers and designers specialize in all things related to software development and design. They can help create and maintain your website, web apps, mobile apps, and any other type of program you may need for your business needs.
Our IT services also include Search Engine Optimization (SEO) and Pay-Per-Click (PPC) advertising services to round up your website or online store needs.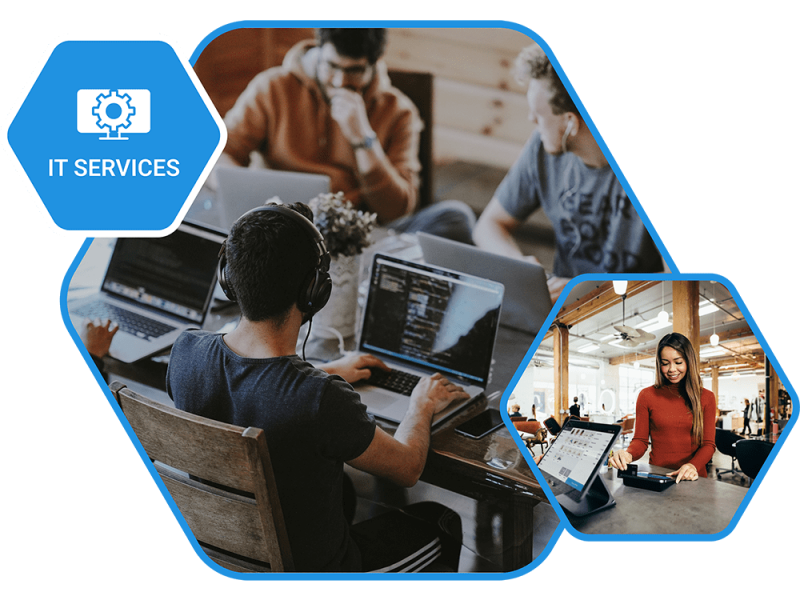 Why Choose Us
Outsourcing your IT tasks to 20four7VA gives you access to professional, fully managed IT development services without the additional cost and hassle of maintaining an in-house IT team.
COST SAVINGS
We offer various cost-effective packages to suit your exact dev and design requirements.
END-TO-END SOLUTION
Our solutions are turnkey, so you can get your project off the ground fast.
SKILLED WORKERS
Our IT developers and designers are skilled in many technologies and platforms.
24/7 SUPPORT
Like any other 20four7VA client, you get access to 24/7 support with our IT services.
Comprehensive Development and Design Services
Platforms and Technologies

Get Started
Ready to outsource your IT tasks to a professional team? Fill out the form below to schedule a consultation and get a FREE quote.
Once you submit the form, you will be brought to the appointment setting page to schedule your free consultation call. You may schedule a call anytime during our regular business hours: Monday – Friday, 8:00 am to 5:00 pm Eastern Time (GMT -5:00). However, if these hours don't suit you, please email us at info@20four7va.com and mention your preferred schedule. We will do our best to accommodate your request.