Do You Need to Take a Virtual Assistant Course to Become a VA?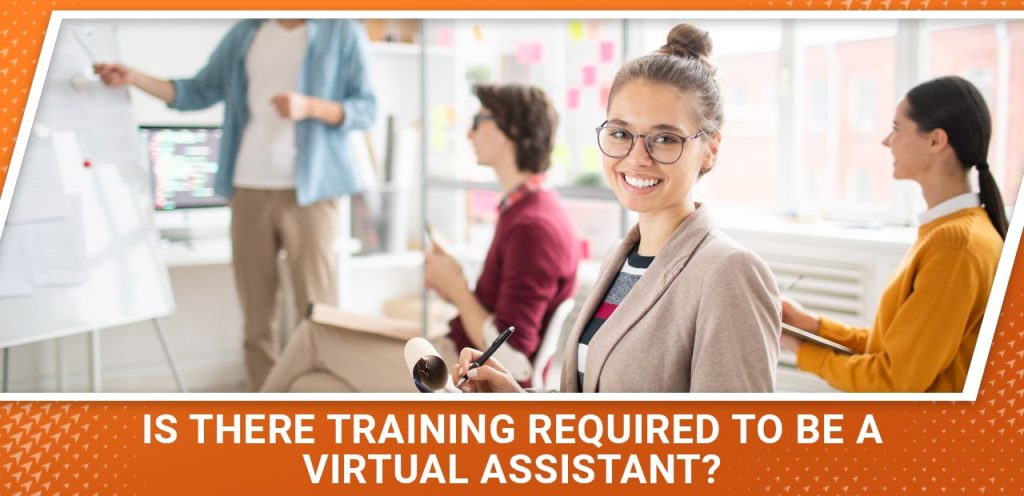 Do you want to become a virtual assistant (VA)? Do you think taking virtual assistant courses is necessary? This blog post will provide:
Some examples of virtual assistant business courses

A guide on how to choose the best virtual assistant programs
Virtual assistants (VAs) offer a wide variety of services such as data entry, customer service, tech support, virtual personal assistance, virtual administrative assistance, project management, digital marketing, and bookkeeping, among many others.
Those who are considering becoming a VA often wonder if taking a virtual assistant course is necessary. This article will answer your questions about virtual assistant courses, training, virtual certification/classes, diploma programs, and more.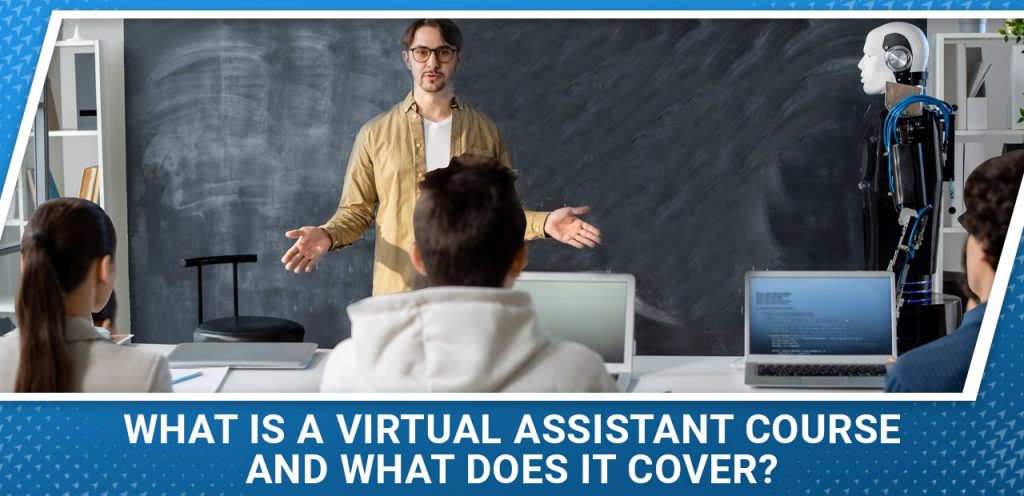 What is a virtual assistant course and what does it cover?
Virtual assistant courses are programs that have VA services as their main focus. It's also another term for virtual training, virtual certification/classes, virtual diploma programs, and virtual workshops.
Virtual assistant classes are a great way to jumpstart your virtual assistant career. Many of these courses or training programs let you work virtually (under the guidance of a trained instructor) on real assignments from real clients.  The virtual course experience is usually abbreviated for training hours, boot camp, and virtual certification classes.
Many online virtual assistant courses also provide you with contacts of potential employers looking for freelance virtual assistants. It gives VAs who want to have a work-from-home career an edge in the market because these courses offer comprehensive training on skills that your future clients will likely need.
Benefits of taking a virtual assistant course
There are many benefits of taking virtual assistant courses online. Some VAs who have taken online classes and training say that VA training programs empowered them with the necessary knowledge and prepared them to become successful VAs.
In addition, some virtual assistant courses have online discussion forums for students currently enrolled in VA courses or training programs. In these forums, potential employers can post job openings and VAs can apply for open roles.
Is taking a virtual assistant course mandatory to become a VA?
Taking a VA course is not mandatory to become a successful virtual assistant. If you already have the skills, knowledge, and experience needed, you can simply veer off the traditional career path and become a freelance virtual assistant at any time.
It's also possible that successful virtual assistants of today who underwent VA training also learned through trial and error and improved over time. A virtual assistant training program may help you gain virtual work experience, but it is not required to become a successful VA.
Is there training required to be a VA?
Yes and no. There is no training required to have a successful VA career as long as you work hard, learn on the job, and can improve. However, specific niche industries may require VAs to take extra online courses so they are better prepared to take on the unique challenges of the field.
Why do I need virtual assistant training?
Virtual assistant courses are becoming increasingly popular as VAs face new challenges every day.
A VA course will teach you marketing, legal, and business knowledge that you may need as you take on virtual assistant jobs or apply for VA positions through a virtual assistant agency.
A virtual assistant training program can also help you better understand how to be a successful online virtual assistant by learning how tasks are performed, presented, and managed.
In addition, virtual assistant training can also teach VAs necessary soft skills such as communication abilities, time management, and customer service. An online learning platform may also contain insights on how to achieve virtual assistant success, navigate client-VA relationships, handle your first client, get new clients, take phone calls, and even set up your very own home office.
What are some examples of virtual assistant courses?
Here are some virtual assistant courses that virtual assistants can take to level up your skills:
Google Academy Virtual Assistant Certification Training
This virtual assistant course provides VAs with training on Google products through virtual seminars and webinars.  Through this virtual assistant certification training, you will learn how to use Google Workspace, Google AdWords Keyword Planner Tool, Analytics Tools, YouTube Live Chat, and Google Hangouts.
Fundamentals of Digital Marketing (Google)
Virtual assistant courses from Google focus on VAs taking on the role of a virtual marketing team for their companies, as they can show employers how to make use of online marketing tools such as AdWords and Analytics by increasing the company's online presence and traffic and website conversions.
Google Ads Certification Training Course
Those who want to make a virtual assistant career in PR and ads will need to take this Google Ads certification training course.
The Power of Email Marketing (Vivial)
This course teaches VAs some basic email marketing strategies and how to use email marketing tools.
Introduction to Social Media Marketing (Vivial)
Virtual assistant courses on social media are helpful for those who are looking to start as an online virtual assistant for small business owners.
How To Work With WordPress (WP Curve)
Courses specific to WordPress can help VAs learn how to use a content management system and develop their website-building skills.
Google Android Development Training (Edukits)
Ever thought about developing Android apps? With this course, you can develop and design apps specifically for Android users.
How To Design A High Converting Landing Page (Vivial)
If you want to learn how to create landing pages that drive sales, this course is for you.
Google Web Developers Training Course
This training course will give you a series of online lessons that will give you the knowledge and skills needed to build websites using HTML, CSS, JavaScript, jQuery, Bootstrap, and AngularJS.
Digital Marketing Institute's Training Center (DMITC)
Courses from the Virtual Assistant Development Center can help VAs learn how to use Google Sheets and Docs more effectively so they can perform their VA job better. This course also teaches VAs how to use platforms such as Zirtual and Upwork.
Advanced SEO Guide for Web Developers (Vivial)
This contains the best virtual assistant courses on search engine optimization as it teaches VAs how to improve website traffic, keyword research, and how best to find a company's target market. You will also learn more about Google Search Console and web admins here.
Apart from these courses, there are plenty of online classes and training programs that can teach VAs how to handle virtual customer service and technical support jobs such as handling tickets and providing help desk services for online businesses.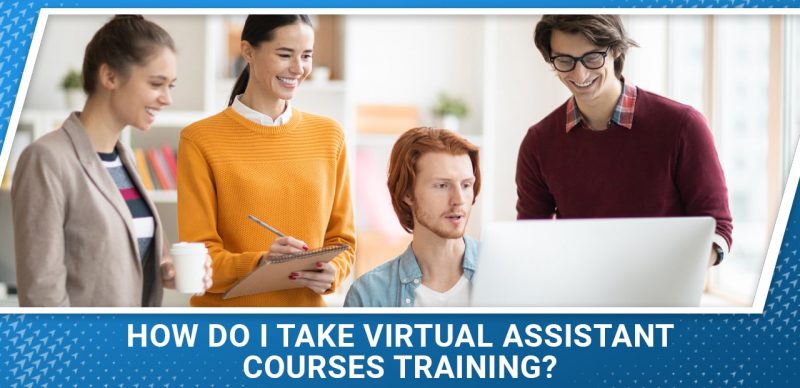 How do I take virtual assistant courses training?
In order to take virtual assistant courses, you must register in online schools or companies that provide training. Consider searching through a list of the best virtual assistant courses from VA certification providers. You should always make sure to read the reviews before signing up to ensure that the virtual training program is legitimate and suited for those who want to jumpstart their VA career.
Taking courses will earn you skills and certifications that will look good on your resume. This will also attract clients as this is basically proof of your skills and knowledge of your field. Taking online business courses is an excellent training alternative for those who cannot attend workshops and classes in person.
FAQs about VAs and VA courses
As virtual assistant business courses have become more popular, people want to know what they are, whether they're worth it, and what a VA course contains. In this short FAQ list, we'll cover:
What virtual assistant courses are
Is virtual assistant training worth it?
How virtual assistant courses work
What online business VAs do
How to become a VA with little investment in time or money
What are virtual assistant courses?
Virtual assistance courses are taught by specialist tutors or trainers who have experience in being VAs. They deliver live classes or virtual training sessions and can also provide one-on-one virtual assistant training.
Is virtual assistant training worth it?
The short answer is yes, virtual assistant career courses are definitely worth it. But this isn't just because virtual assistant training companies will give you all of the information and tools you need to become a VA. It's also because virtual assistants often learn insider tips and tricks from other VAs, virtual training courses, and forums. And, finally, online virtual assistant courses give you a great opportunity to network with VAs, clients, and business owners from all over the world.
How do virtual assistant courses work?
Virtual assistant courses basically allow you to get involved in virtual career training that will put the right tools into your toolkit. From learning social media skills to knowing how to utilize Microsoft Word to its fullest, creating a business plan to learning how to write winning proposals, virtual assistant courses give newbies all of the tools they'll need to become a skilled VA.
What do virtual assistants do?
A virtual assistant acts as an extension of their clients, helping complete tasks and projects so the client doesn't have to spend all their time doing busywork. These tasks may include handling email correspondence, updating a website or social media page, creating professional documents or marketing materials, scheduling meetings and appointments for clients, running errands, and helping keep track of projects.
How to become a VA with little investment in time or money
Becoming a virtual assistant takes dedication and effort, which might translate to a lot of time and money for some people. Luckily, there are virtual assistant courses you can take at your own pace that will teach you the skills and tools needed to become a VA. These courses are relatively inexpensive compared to spending months of one-on-one virtual training sessions. They're also more convenient as these courses can be taken from home or work, and sometimes, you may have lifetime access to this information.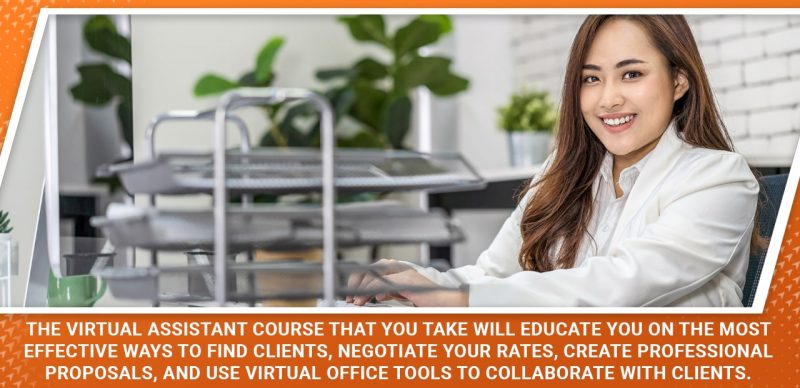 Should you take a virtual assistant course?
Becoming a virtual assistant is a great idea for people who want to work from home and set their own work schedules. The virtual assistant business course that you take will educate you on the most effective ways to find clients, negotiate your rates, create professional proposals, and use virtual office tools to collaborate with clients.
While virtual assistant training courses can be expensive, some employers prefer VAs who have completed training and are willing to pay higher rates for those with certification.
However, not all virtual assistant courses are created equal. Some VA courses are simply starter kits that don't teach you much more than online tools you may already be using and communication or collaboration skills you already have. It's important to do your research before deciding to pay for a virtual assistant course.
The bottom line
Do you need to take virtual assistant training courses? The answer is both yes and no. VA courses are recommended because you will learn relevant skills through training programs designed to help virtual office assistants be better equipped to handle administrative tasks with the highest virtual office standards. However, you can also learn virtual assistant skills on your own by using free tutorials, taking free classes (some offer certifications!), and reading "become a virtual assistant" articles written on reputable VA websites.
Now that you know what a virtual assistant is and how to become one, take some time to improve your skills (or learn new ones) so you can be a more well-rounded (and more in-demand!) VA. When you're ready, take a stab at applying for your first virtual assistant job.
Next: Become a 20four7VA Virtual Assistant