The Recipe for a Healthy Virtual Assistant-Entrepreneur Relationship

If you have worked with a virtual assistant before or have been working with one up to now, then you know how challenging it is to establish and maintain a healthy working relationship. Unlike with an in-office assistant, the lack of face-to-face interaction makes it harder to establish clear communication with your virtual employee. That's why many virtual assistant-entrepreneur relationships fail — not because it wasn't a good match, but because of external factors that affected the workflow.
Thanks to new software developments, which used to be an unmanageable situation is now a lot easier. But aside from the tools needed to create a harmonious working relationship, there must be a rapport between an entrepreneur and a virtual assistant to make the partnership truly effective. It doesn't have to be too personal; but as an entrepreneur, you should be able to make your virtual staff feel comfortable with you, especially when it comes to communication. It's a long way to go, but a road worth taking, nonetheless.
In this article, you will learn how to effectively interact and build a great connection with your virtual assistant. You will also understand how a healthy working relationship can add to the success of your business.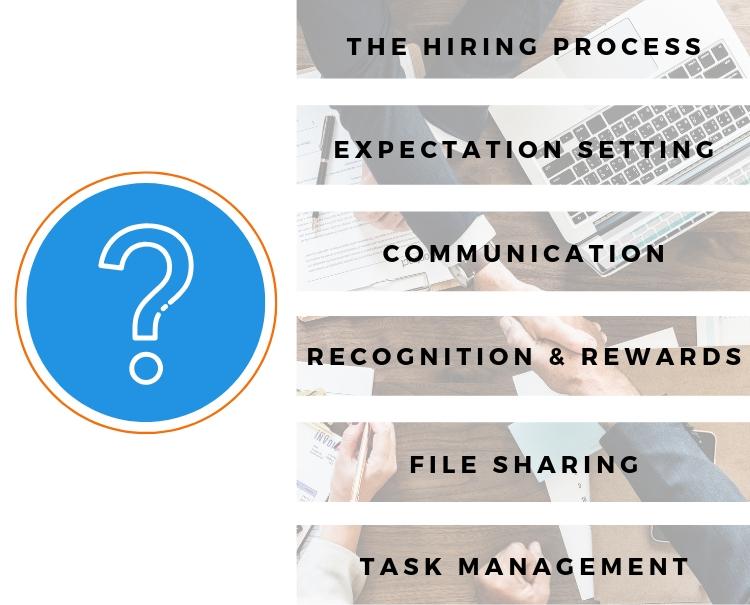 The Hiring Process
Do you know that there are plenty of people quitting their full-time office jobs to look for online work? You will be overwhelmed by the number of applications you will receive once you announce your job vacancy on the web. However, it isn't about the quantity, but the quality of services that the right virtual assistant can provide. Take the hiring process seriously and give yourself enough time to decide.
For starters, write a detailed job description specifying all the regular tasks that you want your virtual assistant to do. Include the necessary qualifications to filter out applicants whose skills are not fit for the job. You will have higher chances of getting along with someone who already knows what to do and who is capable of doing it to your standard.
You have to remember, though, that virtual assistants with specialized skills and more years of experience typically expect higher salaries compared to beginners. Decide whether the experience or budget is your main priority. At the end of the day, everything can be learned, if you have the time to train your assistant.
Finding a virtual assistant is easy if you know where to look. Start with the most obvious places — social media for example. Join Facebook and LinkedIn groups. Tweet your job opportunity. The good news is that social media sites are free to use and accessible.
You may also turn to online job platforms, where a lot of aspiring virtual assistants have their profiles and portfolio available for viewing. Or if you have money to spare, invest a little in remote staffing services from a trustworthy outsourcing company. They have the right tools to help you connect with virtual assistants for your every need, for a hassle-free screening process on your part.
Expectation Setting
Some employees spend so much time on a task only to find out later on that it is not what the employer wants. This is not entirely the employees' fault, but because of the assumption that you are both on the same page. Communicating with your new virtual assistant to set expectations is a basic leadership technique, so don't take it for granted.
Right after the hiring process, take a few minutes to talk with your remote assistant about your goals and visions for the company. Allow him to share his expectations about working with you. Decide how you can work together with your goals and your assistant's expectations in mind.
Know and understand your virtual assistant's pacing, and create a timeline that works for both of you.
If you show your virtual assistant that you value his work by giving him at least a little allowance in his deadlines, he is more likely to work even harder and provide better output. Bear in mind that a positive relationship between an employer and employee always starts with understanding.
Even so, expect that not everything works out perfectly at the first attempt. It's a trial-and-error process. Your virtual assistant needs some time to adjust to his new tasks; on the other hand, your new role as a virtual employer also comes with new responsibilities.
Communication
Given the nature of virtual assistance, communication has always been a challenge. Imagine how hard it is to give instructions when you can't be physically present to demonstrate what you do; hence, the miscommunication. For this reason, communication platforms, particularly Skype, have been specifically made to break communication barriers. Aside from instant messages, calls and video chats, you now have the option to share screens and record your calls. Make the most out of these platforms. Even if you're not the techy type, learning to use these applications can significantly improve the communication between you and your virtual staff.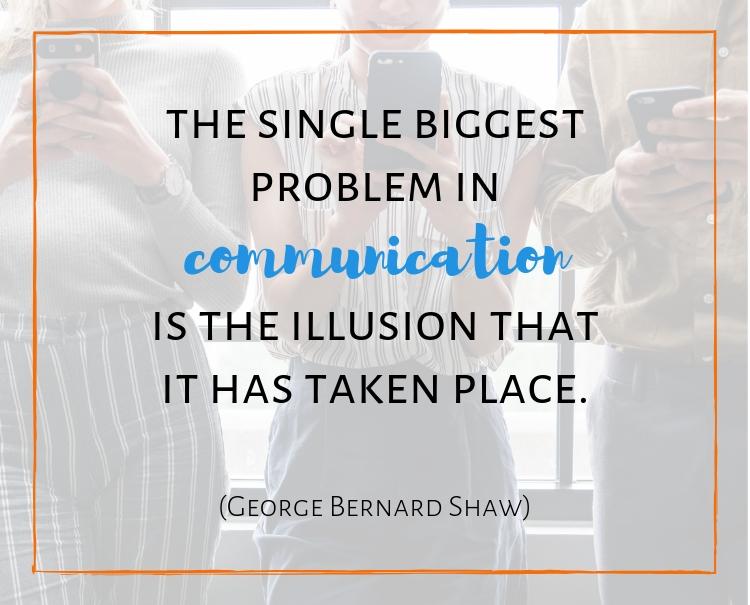 As a virtual employer, you are expected to put more effort into upholding regular communication with your assistant. While office assistants can approach their bosses at any moment they please and get immediate answers to their work-related concerns, remote workers are most of the time deprived of this opportunity — unless there's an initiative to make regular communication a habit. You can conduct meetings on a weekly basis. You may also require your virtual assistant to write pre and post-shift reports to keep you updated with his ongoing and pending tasks. Or better yet, have a Skype call for at least half an hour daily.
Moreover, encourage your virtual assistant to give his own suggestions or correct you, whenever necessary. If you make him feel that his opinions are valuable to you, it can boost his morale resulting in improved performance.
Recognition and Rewards
Recognition is crucial to a virtual assistant-entrepreneur relationship, be it in the way of praises and compliments or in a more concrete form such as performance bonuses, incentives, and paid time-off. A Cicero study indicates that among the other drivers of great work, 37% of the employees' surveyed globally value recognition the most. It has clearly proven through the years how a simple act of appreciation can help improve the productivity of an employee.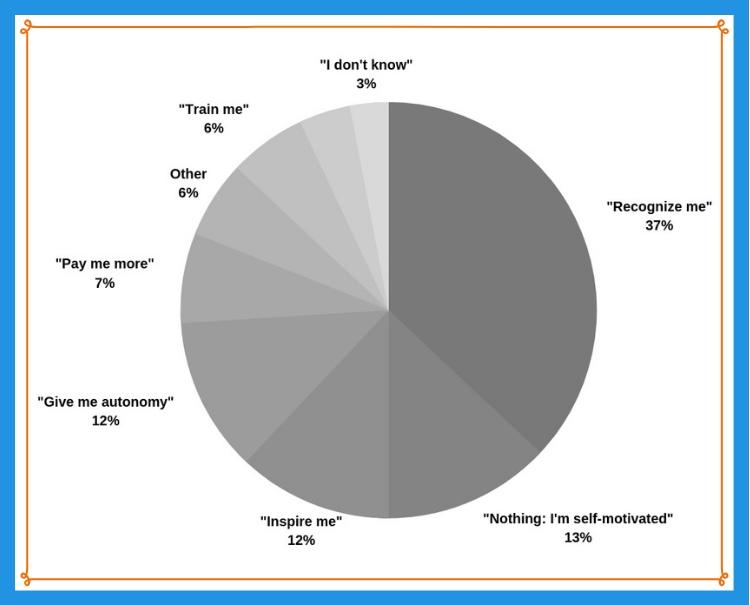 Despite being ranked lower in the same study, salary increase, job promotion, and tangible rewards also count as recognition. There are thousands of opportunities for virtual assistants out there. No matter how well you and your virtual assistant get along with each other, if a more promising offer comes up, he will be compelled to take it. Make sure that you are compensating him well enough for his work and rewarding him even more for a job well done. A well-paid virtual assistant stays and proves that he deserves every dollar he earns.
File Sharing
You can't be there all the time to provide your virtual assistant with the data he needs whenever he needs it. Instead of making him wait for your availability, you can keep a shared folder where all your files, databases, log-ins and other necessary information are stored. This can work in your favor too, every time you want to check the status of a document during your assistant's break or time-off. Google Drive, Dropbox, OneDrive, MediaFire, pCloud and BOX are just a few examples of cloud storage services you may utilize. LastPass, on the other hand, is a program for keeping and managing passwords. Creating shared records does not only save time; it also facilitates smooth workflow for both you and your virtual employee.
Task Management
As an entrepreneur, it is your responsibility to make sure that your virtual assistant never runs out of tasks. If this is your first time hiring one, you may find this difficult to do at the beginning. In a virtual working set-up, you can't see what your assistant is working on. To effectively deal with this hurdle, there are several online platforms to help you plan and monitor tasks, as well as collaborate with your virtual worker, exchange knowledge and ensure timely delivery of tasks. The top five task management platforms this 2019 according to TechRadar are Centrallo, Easynote, Trello, Monday.com, and Accelo.
Aside from tracking your virtual assistant's activities, it is also important to monitor the time they spend on each task. You might want to check out Time Doctor, Screenmeter and Clockify, as they are among the best time tracking and productivity tools used by virtual employers and staff right now.
Working with an Outsourcing Company
Aside from helping you fill job vacancies, a competent outsourcing company can assist you in building a harmonious working relationship with your online assistant. Through consultations and coaching sessions, they see to it that both you and your virtual assistant's professional needs are met. For the benefit of your business, they also ensure that the knowledge and skills of your assistant are used to their full potential. It's their business to support you and make your workload lighter, after all.
If you want the services of a virtual outsourcing company, schedule a consultation call with 20Four7VA now.