35+ Free Online Business Courses Worth Taking in 2023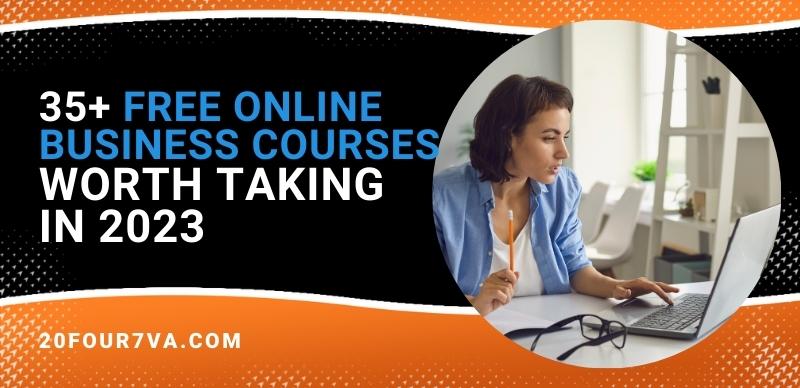 As a home-based virtual assistant (VA), you might be thinking that there's no reason for you to take any online business courses (free or not) to do your job. After all, taking those courses should be your clients' responsibility because they are the ones who actually run a business, right?
WRONG.
In order to provide the best virtual assistant services, you have to know the basics of online business as well. Taking free online courses can help you with this. Build yourself a reputation as a VA who knows and understands their client's needs and their business. By doing so, you will gain a competitive advantage, and there will be more opportunities for you to make money from home and advance your career path.
While it is an advantage to know a certain area or have special skills that are important to a business's success, you don't usually need to have a formal degree required to apply for virtual assistant positions. However, taking business courses can make the difference between getting hired and not. Having relevant additional qualifications will certainly interest a potential employer or hiring manager.
It's never too early or too late to start learning from free online courses. If you are just starting out as a virtual assistant, courses can help you better understand your clients' business. Before you know it, you will be able to provide more value in the services you offer them because you have an inside scoop on what businesses need.
You can even take business management courses as a virtual assistant to improve your skills online or through a business school. This is especially important if you want to work for yourself and start your own business one day, which many people dream of doing for years!  
Several online websites offer free business courses, such as Coursera, Udemy, Simplilearn, eLearning for business strategy online, course sites that are not technical schools or online universities.
However, you should take into consideration when looking into new courses to take. If you want to learn business administration, financial accounting, supply chain management, operations management, or project management, it is best to go for institutions with accredited certificate programs.
For example, suppose you want to learn how to manage a business. In that case, courses offered by universities like Harvard, Stanford, Massachusetts Institute, or other online technical universities are probably the best way to go.
Virtual assistants will always be in demand because the challenges of running an online business will never end. Taking business management courses or business administration programs can open more doors. If you plan to enroll in a business management course, you don't have to worry about not being able to attend when you're busy because you can study for as little as less than an hour a day or on your own time.
With this in mind, it is safe to say that taking this extra step is good for your career because it can help you become a better virtual assistant. It can also help you land more clients for your business.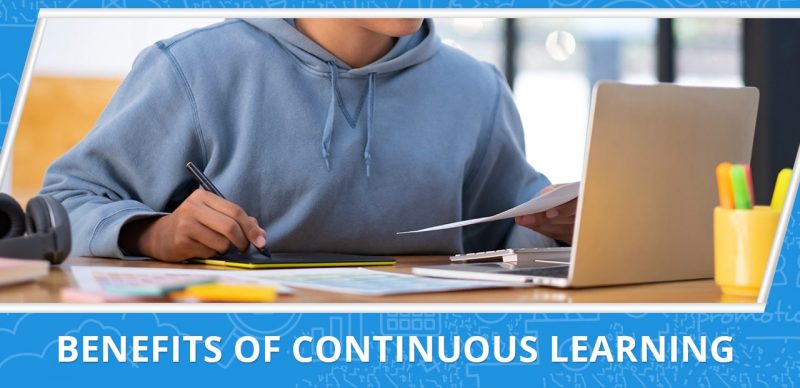 Benefits of Continuous Learning
Before we start looking at some business administration courses and business management programs that you should take, it's important to understand why learning things like coding or writing is so valuable. One of the reasons is that many of the available jobs now didn't even exist before 2012. Job trends come and go very quickly over the course of just 5-10 years. 
For example, in 2011, no one could have predicted that the number of people working as virtual assistants or social media managers would rise by 595% by 2021. But it did because these are jobs created out of the need for businesses to stay relevant in this new technology-driven era.
As a business owner, online programs maybe your best option for continuing education. The internet is an inexhaustible source of information, and it can give you the online business course you need at any time convenient for you and at your own pace.
Free Online Business Courses to Take in 2023
Your online presence is like an online shop – without advertisements and proper marketing, no one will come. But online courses like business administration aren't cheap, so the question is – where do virtual assistants looking for free business courses go? We've compiled a helpful list of courses that will give business professionals a head start starting in 2023.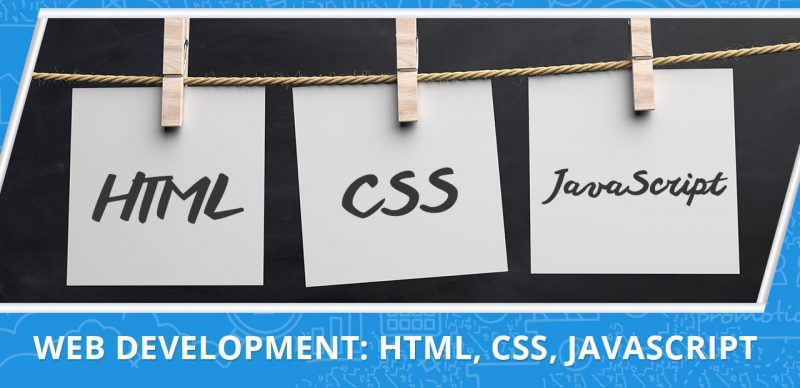 Web Development: HTML, CSS, JavaScript
HTML, CSS, and JavaScript are the building blocks of online content. Learning how to use them if you want to create online content is important for virtual assistants looking for online business courses free because it will allow you to work on your website anytime, anywhere.
Intro to HTML – One of the most in-demand skills in the digital world is web development. HTML, in particular, is a language that will be helpful for you to learn because working online will have you encountering the language at some point or another.
Intro to CSS – Learn the basics of CSS. This course is good for any beginner or those who need a refresher.
Intro to JavaScript – This course lets you learn the basics of JavaScript, implement script tags, and create basic JavaScript experiences. It is useful for web development and goes well with learning HTML and CSS.
Dynamic HTML Application (Interactive and Animated Websites) – Learn how to create dynamic web pages. Using the combination of HTML, CSS, and JavaScript, this course will teach you how to animate text and images, create rollover buttons, capture user input through forms, and many more.
Beginner Web Developer Course – Beginners interested in furthering their knowledge and usage of HTML, CSS, and JavaScript will find this course useful. It will allow you to practice front-end development coding for both web and mobile.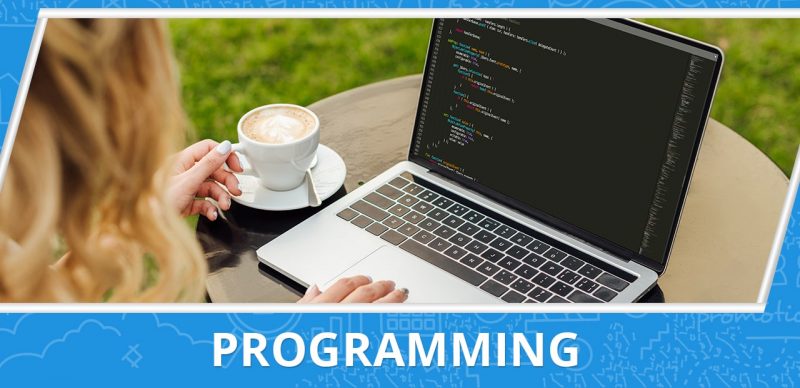 Free Online Programming Courses
Need to add new skills to make your resume stand out even more to potential employers? Learn to program for free! If you have little to no knowledge about programming or computer science, you can pick up new coding skills with the free online courses below for frontend or backend development and even for mobile.
Diploma in C Programming – Most programmers have C as their foundation. This comprehensive and free C programming course (with a diploma!) will teach you all you need to know about the basic and advanced programming concepts of the C language.
Java Programming for Beginners – Anyone who wants to learn how to develop Android apps needs to take this introductory Java programming course. This is intended for complete beginners and students in Java syntax and backend web development.
Introduction to Python Interactive Programming – Interested to learn how to build interactive but simple games like Blackjack, Asteroids, and Pong? Take this course and discover the fascinating computer science behind it.
Intro to C++ – C++ is a programming language primarily used in gaming, embedded programming, and server-side applications, to name a few. Learn the introductory but fundamental concepts in C++ with this course.
Introduction to PHP – Most interactive and dynamic web pages run on PHP, and it is considered one of the most popular programming languages globally. This is a hands-on course that will teach you computer science and its fundamental programming concepts.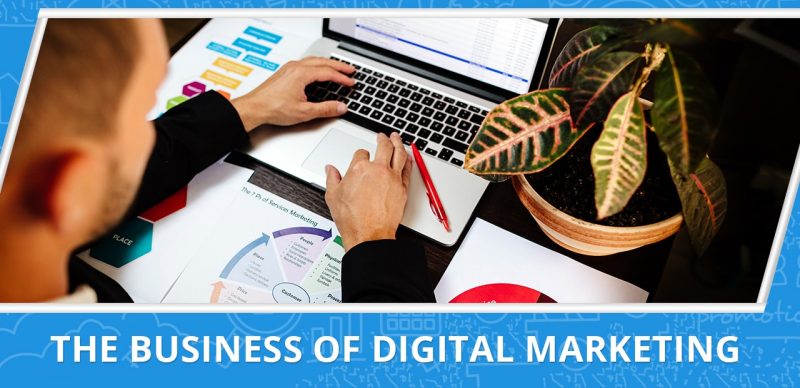 The Business of Digital Marketing
Online marketing is on the rise in the business world, and it is a must for virtual assistants in this niche to be well-versed in how online advertising works. Hone new skills, develop your marketing knowledge, be up to date on business certificate programs and enroll today!
Intro to Google Ads – You can find everything you need to know about Google in this course. Learn how to increase sales using Adwords, create optimized Ads, and even create video Ads.
Google Ads Step-by-Step Training Guide – Need a quick course on Google Ads because you have a tight schedule? Worry not! This program will let you easily create, develop, and optimize your campaigns effectively and efficiently.
Intro to Facebook Ads – Learn all you need to know about Facebook ads straight from the experts. With this training course, you will learn about generating leads, creating strategies, designing ad campaigns, and monitoring them.
YouTube Video Marketing Intro – This program contains a solid intro on YouTube video marketing. From optimizing the channel for organic growth to keyword research and more.
YouTube Marketing: The Five Essential Steps – Learn how to grow YouTube traffic and revenue in five steps. This course will provide insights into the platform's algorithm for views and better engagement.
Instagram Marketing Course for Beginners – Learn the best practices for marketing on Instagram through this course. Know the secrets of the posting strategies for Stories, Live videos, Highlights, and many more!
Google's Free Digital Marketing Course – Learn and master the basics of digital marketing at your own pace. There is unlimited access to all modules, and this course is suitable for beginners and advanced students.
Intro to Social Media Analytics – As a social media VA, it helps not only to know how to create content for your client's social media profiles but also how to measure their success rate. This course will teach you different methods of measuring the performance of your previous posts to help you create more engaging content for future posts.
The Science of Everyday Thinking – Understanding people and your potential market is key to generating sales. This course can help you understand how people think, why they make the decisions, how they make choices in advance, and why they steer clear of other choices.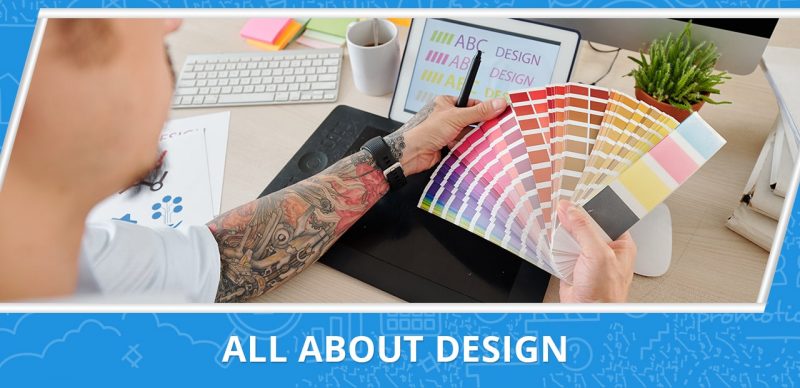 Online Business Courses for Design
Anyone can learn design (even students). Those with an eye or an interest in taking up graphic design or who want to brush up their skills more can take advantage of the free online courses provided below. You can join certificate programs to take your job application and career to the next level.
Practical Applications of Design Principles– Graphic design is more than just creating logos and illustrations. This course will teach you core graphic design principles that apply to all media in print and digital technology platforms.
Interaction Design – This course from UC San Diego will help you understand the basics of good User Experience (UX) and how to design interfaces that will help your users or site visitors explore your site more effectively. This knowledge can help you guide them through their purchase decision better.
Graphic Design Basics – Get your foundation and the basics of design when you take this course. You can gain many insights whether you are a beginner or an experienced graphic designer returning to basics.
Logo Design Fundamentals – Curious about what it takes to build a great brand logo and how to come up with original ideas every time? This course will help you with that.
Introduction to Adobe Photoshop – Adobe has its very own learning resources on its website. Take advantage of the vast categories and pick the skill level you're comfortable with, and start learning this popular image editing technology right away.
Beginner's Course to Adobe Illustrator – Learn the basics of using Adobe Illustrator and quickly master creating effects and patterns using its tools.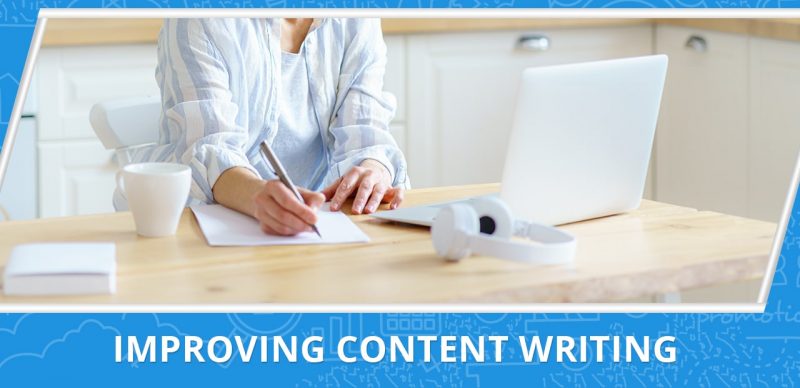 Improving Content Writing 
Why should virtual assistants learn basic content writing? Content writing involves a lot of research, so you learn something new every day. There's so much more to writing about topics. As you develop your skills as a content writer, you will learn the minute technicalities and structure of different kinds of content and how to use them effectively.
SEO for Beginners – Learn the fundamentals of search engine optimization or SEO. This program provides a short course on keyword research and on-page and off-page optimization.
Content Writing Certification – This free course covers content planning, creation, repurposing, management, promotion, and analytics. Learn about effective content management strategies and get a certificate after passing an online exam.
Intro + Insights of Copywriting – Learn important copywriting principles to generate leads and increase sales. This short but comprehensive copywriting course will help you find the right words to sell a product or service.
Improving Your Academic Writing – Learn and practice essential writing skills to take your academic essay writing career to the next level.
High-Impact Business Writing – This course includes an introduction and the basics of business writing. You will learn about various business document types and how to write effective business copies.
Email Marketing for Beginners – For those who want to venture into email marketing as a future career, you'll learn a lot from this free and flexible course. You will know how to build marketing funnels, grow email lists, create campaigns, and more!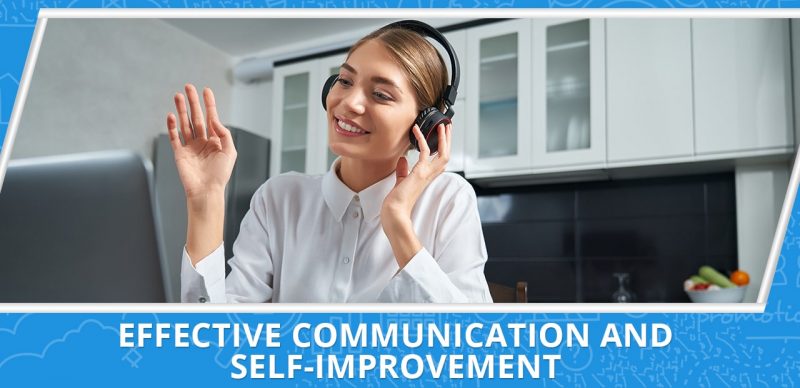 Free Courses on Effective Communication and Self-Improvement
Freelancing as a virtual assistant means that you interact with different personalities, and it is true for any business and any career. Learning how to communicate effectively, resolve problems and conflicts, and negotiate better are next-level career game-changers.
Principles of Human Communication – Communication is one of the most important aspects of business, and this course can help you gain the upper hand in your daily conversations by understanding the principles and theories behind them.
Negotiations and Conflict Management – Negotiating and managing conflict are skills that are not only important for business but essential for your daily life as well. This course will effectively teach you to negotiate, manage workplace conflicts efficiently, and improve professional relationships.
Improving Communication Skills for Success – It is important to learn how to communicate at work and how to do it effectively. This course will help improve leadership and communication skills through the key principles of cooperation and competition.
Landing That Job Interview – Learn the secrets on how to become a remarkable job interviewee. This course contains interviewing techniques and other lessons to help you get that dream job.
Time Management Course – In 7 specific steps, learn how to manage time effectively and increase productivity by avoiding bad habits that could lead to procrastination.
Improving Social Confidence for Introverts – Remote work is already challenging but even more for introverts who lack confidence and communication skills. Learn how to socialize, communicate better, and improve self-confidence to boost your career.
Next: 8 Hard To Resist Opt-in Offer Ideas For Small Business Owners
20four7VA recognizes the challenge of effectively managing a business, and we are eager to help. We specialize in virtual human resources that we customize to specifically fit the needs of small to large enterprise business owners to scale their business without worries safely.
Ready to have access to incredible people with incredible skills in the most cost-effective way? Book a consultation call with us!