VA Spotlight: Marijo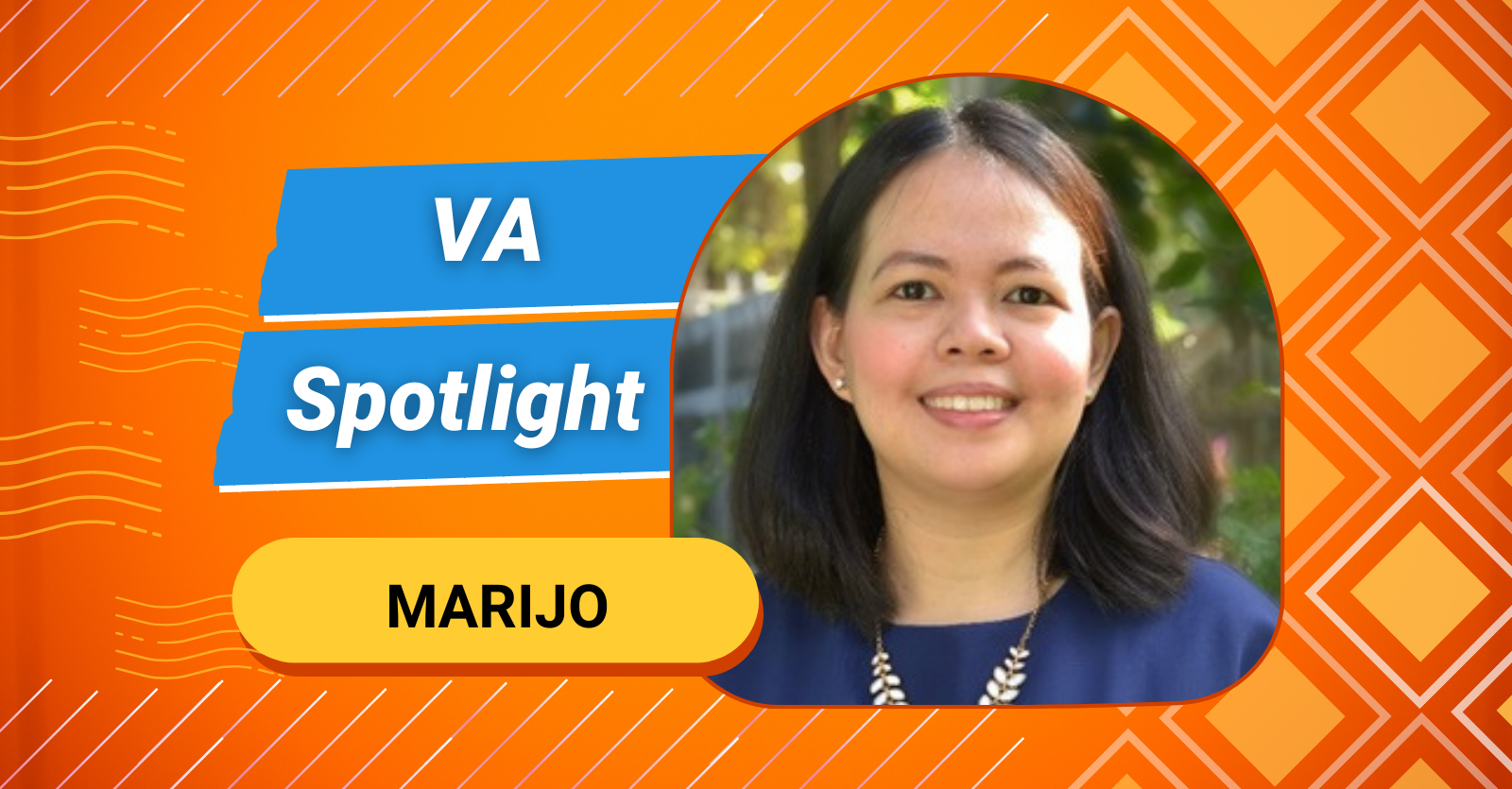 VA Marijo is an administrative/business support virtual assistant who has been with 20four7VA since 2022. She is currently working for a client in the behavioral health service space and has been fantastic with her positive attitude and work ethic. 
Marijo represents 20four7VA's commitment to excellence and work-life balance Learn more about Marijo and her experiences as a 20four7VA virtual assistant below!
What made you decide to work as a virtual assistant?
Working as a virtual assistant gives me flexibility. Being a VA allows me to perform well in my multiple roles—a career woman, a mother, a wife, a daughter, etc.
What are your primary responsibilities in your current role?
I handle many responsibilities in my current position. Some of my primary tasks include data entry of dates of service and payments received from insurance companies, payment validation, and preparation of customized and ad-hoc reports.
What are your long-term goals, and how do you see your current role contributing to those goals?
I wish to develop a stronger and deeper professional relationship with my client/s in the future. I also want to be a major contributor to the success of their businesses. 
If my plans work out, I think I'll be able to achieve my personal goal, which is for my family to have our own house. As a business support VA, I think I'm contributing to my company's goals. My output is being used by upper management to supplement their decision-making process.
What difficulties did you experience in your work life before you joined 20four7VA?
My work hours were so demanding. It forced me to sacrifice my personal and family time.
What are the top 3 benefits of working with 20four7VA?
You can negotiate flexible work arrangements with your client/s.

You don't have to send invoices and follow-ups to the client. HR actively follows up whenever payments are not given on time by the client.

Free training/upskilling
What advice would you give someone who wants to work with 20four7VA?
My advice is to be honest and give your best all the time. Always think that you are your client's business partner rather than a mere contractor.
What are your top 3 remote work tips?
Get sufficient rest. Take a nap before starting your shift.

Always ask questions. Clarify things if you're unsure how to solve a particular problem.

Always be honest.
Thanks for taking the time to speak with us, Marijo! 😊
---
Ready to start your VA career? Join the 20four7VA talent pool and explore our open jobs.
Want to be featured in your very own VA Spotlight post? I want to be featured!