9 Low-Budget Small Business Internet Marketing Tips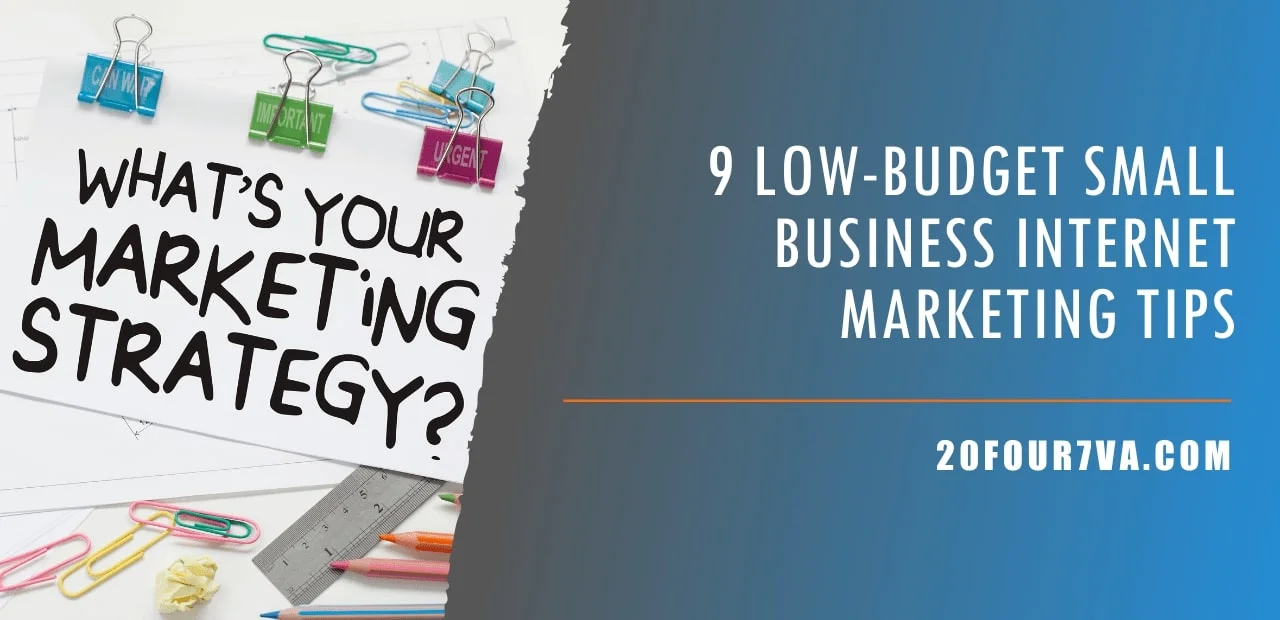 There's no denying the significant role of digital marketing in business. It's key to opening your business to a wider market. It also makes your brand more noticeable in a sea of competitors. It comes as no surprise that business owners blow thousands of dollars to follow the trendiest internet marketing tips to make more sales and win more customers.
While investing in marketing is definitely worth it, indiscriminately spending a lot of money on campaigns isn't exactly a good decision. In fact, it's not a feasible move at all for entrepreneurs who are working on a tight budget. So, how can you promote your products and win more customers with limited funds?
How much do businesses spend on marketing?
Being in the loop of things helps in making informed decisions – and in creating a marketing plan, it is no different.
The Manifest 2019 conducted a survey that studied 461 businesses on how much they spent on advertising. Check out the findings below: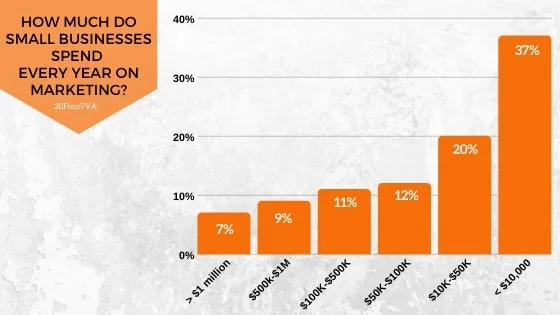 You don't need thousands of dollars to be able to afford effective advertising. If you are financially practical when putting together your marketing strategy, even a small budget can go a long way. The following data can help you make smarter decisions: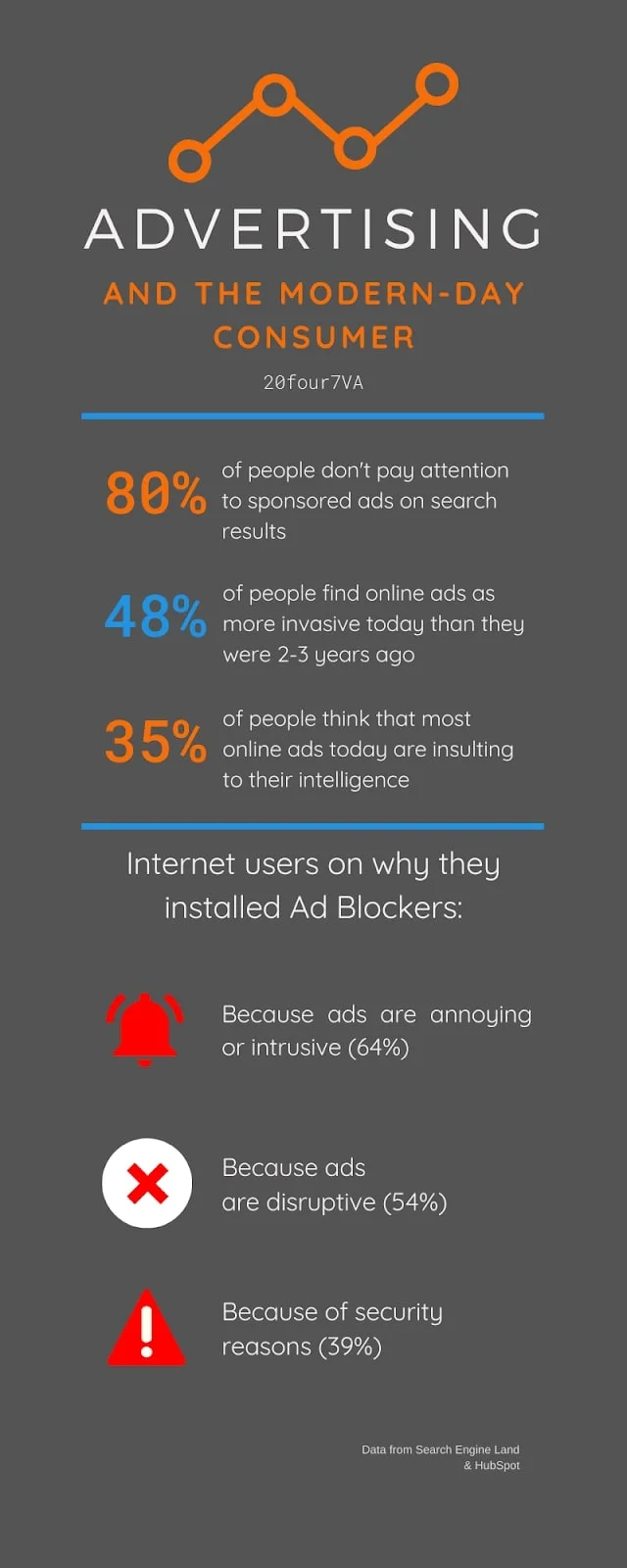 80% of people didn't pay attention to sponsored ads in search results
48% of people thought online ads are more invasive today than they were 2 or 3 years ago
35% of people agreed that they find most online ads today as insulting to their intelligence
When asked why they installed ad blockers, 64% of people said it's because the ads were annoying or intrusive, 54% claimed the ads are disruptive, and 39% said security reasons.
These findings highlight the fact that while spending money on ads is important, costly marketing doesn't necessarily equate to successful marketing. For one thing, consumers today are more discriminating when it comes to picking out brands to support. For another, creativity – not money – is the key to making an unforgettable marketing campaign. What's more, a sound internet marketing plan is one that weighs your financial health into the equation.
Small Business Marketing Tips: How to Promote within Your Means
Put together a marketing action plan that is effective and financially practical. These low-budget online marketing tips should help you get there:
1. Keep investing in effective content.
Many advertising gimmicks have come and gone but content is as relevant as ever. This is even confirmed by a Havas study that revealed 84% of consumers expect brands to produce content. What's even better is the fact that content costs 62% less than traditional marketing on average. So, how do you keep producing quality content?
Apart from keyword optimization, it's also helpful to scour social media pages and customer correspondence to find trending topics. What are your customers' main product questions? Create a How-To article or an instructional video out of these subjects. What issues frustrate your buyers? Put together a guide to resolve these concerns. Here are other money-saving content marketing tricks to try.
TIP: Investing in content also means working with a specialist. Hire a content writer to help you research, write, proofread, and edit your website content, blog articles, and social media posts.
2. Host an online contest.
Running contests on social media or blogs is a tried-and-tested way for businesses to create buzz. Because the people who follow your pages are already interested in what you have to offer, you don't need to spend as much time and money to get them to take action. Besides, people can't resist getting prizes or freebies, especially if all they need to do is click a few links or tap a few buttons.
Make sure to make an event out of the contest, too. Give people plenty of time to get ready and participate. Countdowns on your social pages also rouse excitement, so more people are enticed to participate. Don't forget to post the results of the contest and highlight the winner.
3. Get involved in local events or trade fairs.
Whether you make money from home or have a brick-and-mortar store, getting involved in local events is a great way to create a name for yourself. You can participate in worthwhile causes or charity events, sign up in your local business community, and attend industry-related events.
Remember: marketing doesn't always mean generating leads or posting flashy campaigns. It can also mean expanding your network, so industry authorities and other businesses recognize your brand. In a nutshell, getting involved in local events and trade fairs help establish your legitimacy as a company.
4. Apply to business awards.
When people go on Google to research products, they are greeted with so many search results pages with different business websites. How do you stand out? One way is to establish authority.
Nothing shows off authority as powerfully as awards. Research the kinds of recognition you want to be known for and submit your application to the corresponding award bodies. From Entrepreneur of the Year and Sustainability Awards to Best Small Business Innovation, you can bag different awards to bolster your brand. Because organizers publish the winner in their newsletters and digital pages, you get free advertising as well. Here's a list of small business awards to consider applying to.
5. Utilize social media.
Social channels are some of the most important marketing tools today. They are cost-effective, targeted, and relevant. If studies are any indication, social channels have also become a reference guide for shoppers. People read Facebook reviews to determine if a business is credible. They browse Instagram photos to scrutinize a product, and they create shopping guides through Pinterest boards.
Leveraging this can be as simple as promptly responding to comments, mentions, and direct messages. What website do your target customers frequent? Being social media savvy also means knowing your strongest platform and funneling a good portion of your ad funds there. Here are 10 other social media tips for small businesses.
6. Make the most of Google reviews.
A brainchild of Google to help beef up business information, Google Customer Reviews is beneficial for both businesses and consumers. For businesses, it strengthens credibility and highlights product value. For customers, it's an important determining factor in making purchase decisions. Remember, no matter how much you promote your products, buyers will always consider the advice of fellow buyers.
Google Customer Reviews have 4 main features: Survey, Badge, Seller Rating, and Opt-in. Display the reviews in your online store, particularly near the product image and features. You must also ensure that your reviews are mobile-friendly, so people can see it regardless of which gadget they're using.
7. Optimize Local SEO.
The internet made it possible to market and sell to an international audience. Perhaps this is why many entrepreneurs work to bag customers from the world over. While making your brand global is commendable, marketing to a large audience can sometimes be tricky. Here's one web marketing advice you don't see as often as you should: pay attention to local search.
78% of local searches on mobile phones end up in offline sales. That's a number you can't afford to ignore. Help people find you by linking your exact location on Google maps. If you're operating as a purely virtual business, you can still optimize local search by publishing posts with local themes or soliciting reviews from previous clients. Here are 3 more tips for local SEO success.
8. Post videos more often.
Video is one of the most popular forms of content today. People won't often sit down to read a whole blog post, but a one-minute or three-minute video is enough to make them stop and pay attention. On Facebook alone, more than 4 billion videos are watched every day.
The good news is that you don't necessarily need a team of professionals to record and put up winning videos. Even short ones like Instagram stories and Facebook live can harness thousands of views when done creatively and consistently. Instructional videos, local events coverage, and behind-the-scenes are money-saving but popular video content.
9. Expand through virtual staffing.
The bigger your company gets the more demanding work becomes. The task of marketing your brand online is no different. The traditional solution would be to either hire a new worker or delegate more responsibilities to existing employees. The former entails a lot of paperwork and money, while the latter can lead to substandard work output and low employee morale.
The best way to build a marketing team is through virtual staffing. When you hire a virtual assistant (VA), you get the opportunity to work with a specialist without breaking the bank. Because many VAs are experts in content creation, SEO, social media marketing, and graphic design, you no longer have to spend time and money for basic training. If anything, you get expert output, so you can improve your campaigns further.
The best web marketing tips create a name for your brand without burning holes in your pocket. Promote within your means by following these 9 low-budget internet marketing tips and tricks.
Recommended Reading: 5 Types of Internet Marketing You Need to Know