How to Set Up Contracts for a Virtual Assistant and Set Work Expectations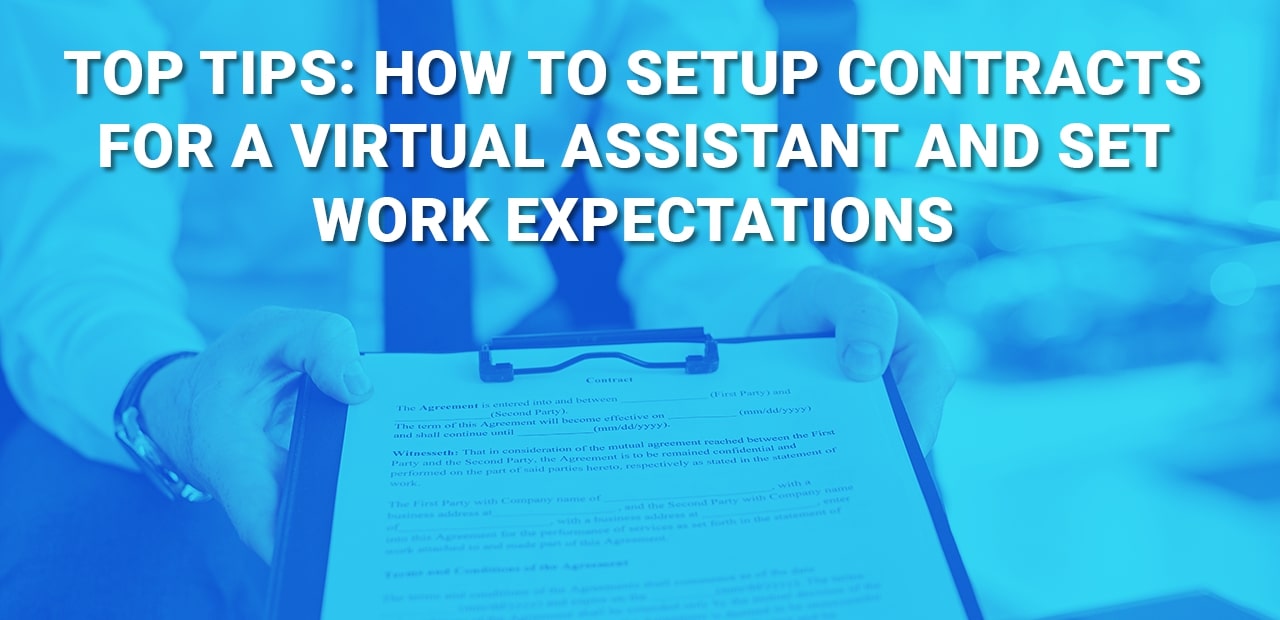 A virtual assistant can be the missing piece your business needs to increase productivity and grow revenues. However, managing a new virtual assistant may come with challenges that can be addressed by maintaining great communication and setting work expectations. In this article, we'll walk you through the different steps of your journey with working with a virtual assistant and how you can set work expectations along every step: from how to set up contracts for a virtual assistant to onboarding to performance management.
This article will tackle the following parts of your journey with working with a virtual assistant:
PRE-ONBOARDING YOUR NEW VIRTUAL ASSISTANT: THE NEW DAY 0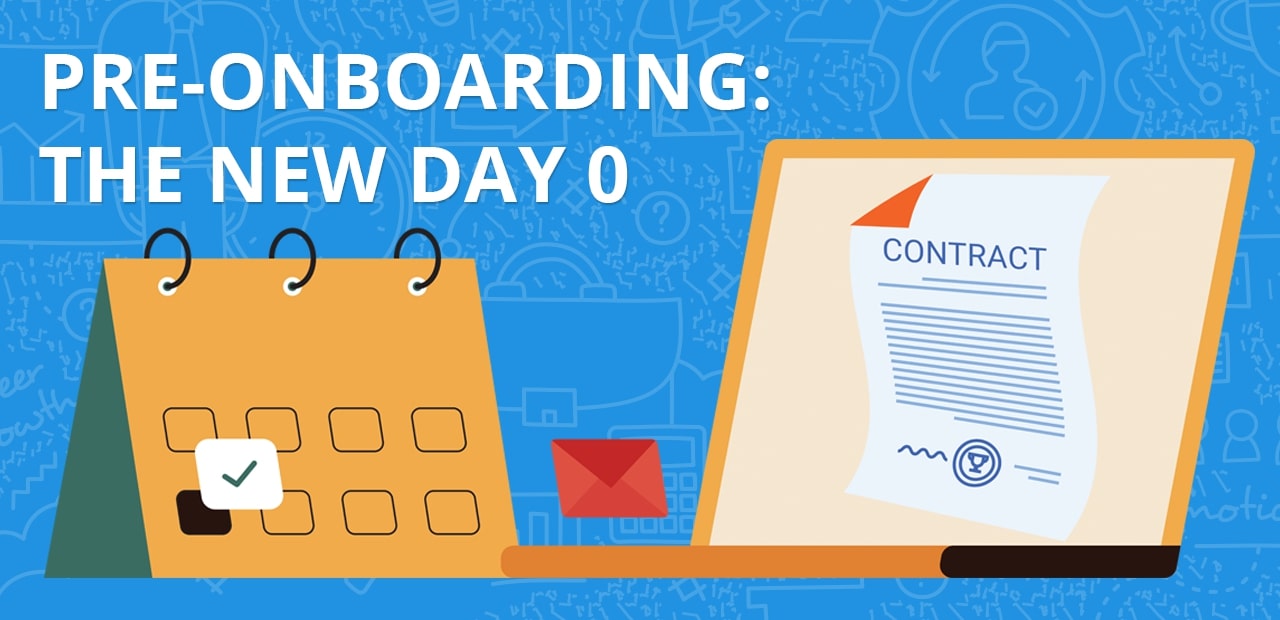 VIRTUAL ASSISTANT BACKGROUND CHECKS
Before they begin the actual virtual assistant work, your independent contractor or selected virtual assistant must complete and pass a background check. You may think that this is a lot of work for hiring virtual assistants, but background checks are essential whenever you add a new member to your team, whether an in-office employee or a virtual assistant.
3 REASONS WHY YOU SHOULD DO VIRTUAL ASSISTANT BACKGROUND CHECKS
DATA VERIFICATION
The first and most important reason is to verify the data that a job candidate has provided on their resume or during the interview process. There may be instances wherein a virtual assistant candidate will "stretch" the truth regarding their qualifications and employment history. An online background check and contacting character references can help you verify the information they've submitted.
BUSINESS SAFETY
By conducting a background check, you can help ensure that the person you're hiring doesn't have a criminal record or history of fraud or violence. While such offenses may not necessarily eliminate a candidate from contention for the virtual assistant role, hiding such important details can be perceived as dishonest, a trait that a reasonable client will surely look for in a virtual assistant or any employee matter.
Hiring a virtual assistant with integrity and honesty is important, especially if your business deals with sensitive information, whether it's confidential data from your business or the customers.
GET FEEDBACK FROM OTHER PARTIES
You can get feedback from individuals the virtual assistant candidate has previously worked with. These references can attest to the person's character and work ethic. This is important as a client since you'll be able to paint a better picture of the virtual assistant you're looking to close a contract with.
Before creating virtual assistant contracts, make sure to protect your business by doing your due diligence. When done thoroughly, background checks can save you time and money not just on the legal side but also in business continuity. Moreover, when a virtual assistant passes the background check, you'll have peace of mind and instill trust, which is the foundation of a great working relationship.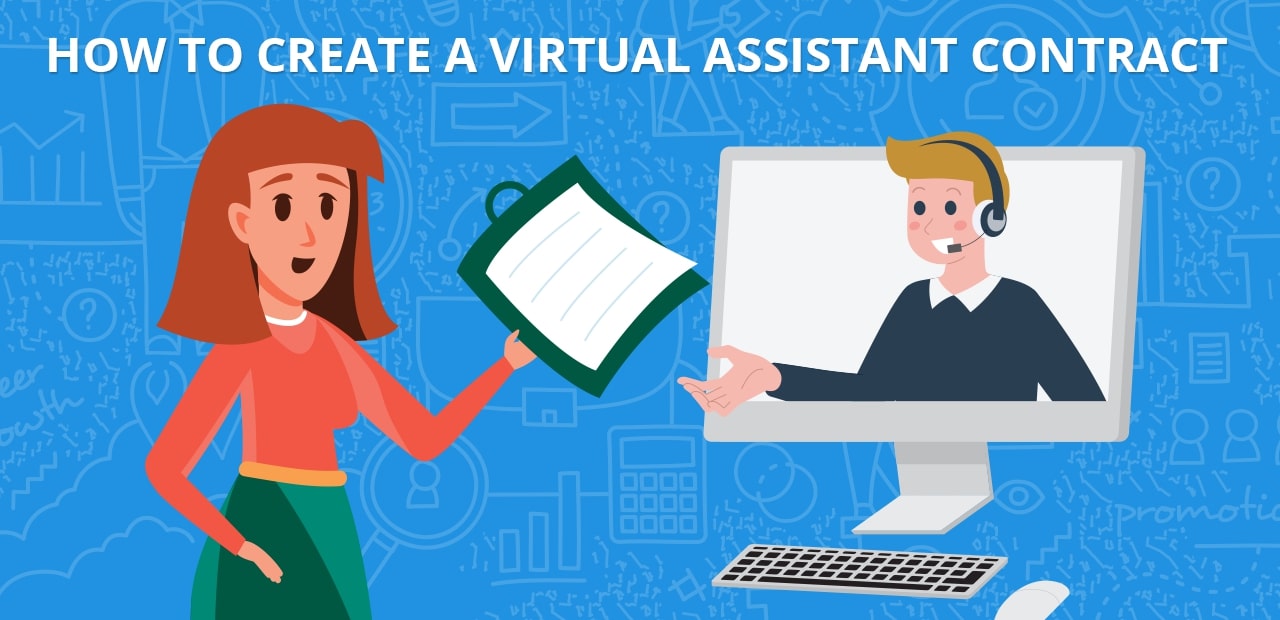 HOW TO SETUP CONTRACTS FOR A VIRTUAL ASSISTANT
Even though a freelance virtual assistant is quite different from an in-house employee, it's important to have a VA contract or an independent contractor agreement, a binding legal document stating that you are availing of their virtual assistant services for a certain period.
A legally sound contract is integral to developing an efficient and effective professional relationship with your virtual assistant. No matter how trustworthy clients or virtual assistants are, it's best not to settle for verbal agreements and document everything with a virtual assistant contract agreement. This way, you'll be able to document your expectations and the agreement of the virtual assistant.
5 ESSENTIAL ELEMENTS OF VIRTUAL ASSISTANT CONTRACTS
A well-written contract should, at the minimum, have the below details:
Names of concerned parties

Type of virtual assistant work

Administrative Work
Ecommerce Support
IT Services
Specialized Services
And many more

Compensation of virtual assistant


This section should include the agreed-upon daily or hourly rate, mode of payment as well as a detailed payment terms or schedule. To foster great working relationships with virtual assistants, clients can also include a clause stating that any late payments should be subject to late fees, which can be a flat fee or a percentage of the amount due.

Contracted period

The virtual assistant agreement or contract must stipulate the expected working hours per week. Additionally, there should be a clause stipulating what shall be done when the rendered hours exceed the weekly contracted hours. Depending on what the client agrees with their virtual assistant, extra hours may be paid as overtime or used as additional paid time off.

Notice period

Should the client or virtual assistant decide to terminate the agreement before the contract ends, the client or virtual assistant must inform the other party through a two-week or one-month notice (depending on the nature of work). This fixed period shall provide each party with enough time to complete due tasks, turn over documents, calculate paid pro-rata, and other activities that need to be done to ensure business continuity. You'll also need to discuss payment terms of withheld salary if applicable.
To avoid spending money on dispute resolution or legal protection fees, the client must ensure the above details are specifically stated in the contract. This binding agreement allows clients to protect their business and, at the same time, protects virtual assistants from predatory or unlawful labor practices.
Some VA contracts include a non-compete clause to avoid conflicts of interest and protect confidential information. Additionally, you can ask virtual assistants to accomplish additional legal documents as an annex to the VA contract, like a non-disclosure agreement for remote assistants handling confidential information and intellectual property rights agreements for any invention or creation completed within the VA contract period.
If you need more guidance, you can click here for a sample VA contract template or schedule a free consultation with our Business Growth Experts. We'd be happy to discuss our end-to-end virtual assistant staffing services with potential clients.
COMPLETE HR PAPERWORK
Aside from virtual assistant contracts, there is other HR paperwork that needs to be completed during pre-boarding. Payment terms and the VA's bank details should be on file before the onboarding process. If the client extends employee benefits like healthcare insurance or subsidy for internet services, virtual assistants will also need to send details like their health declaration and internet service provider.
FILL UP FORMS FOR ACCESS TO SYSTEMS AND TOOLS
Coordinate with your IT services department to create the necessary accounts for the new virtual assistant to access internal programs or systems. Setting up the tools and access early on allows for smoother onboarding and training.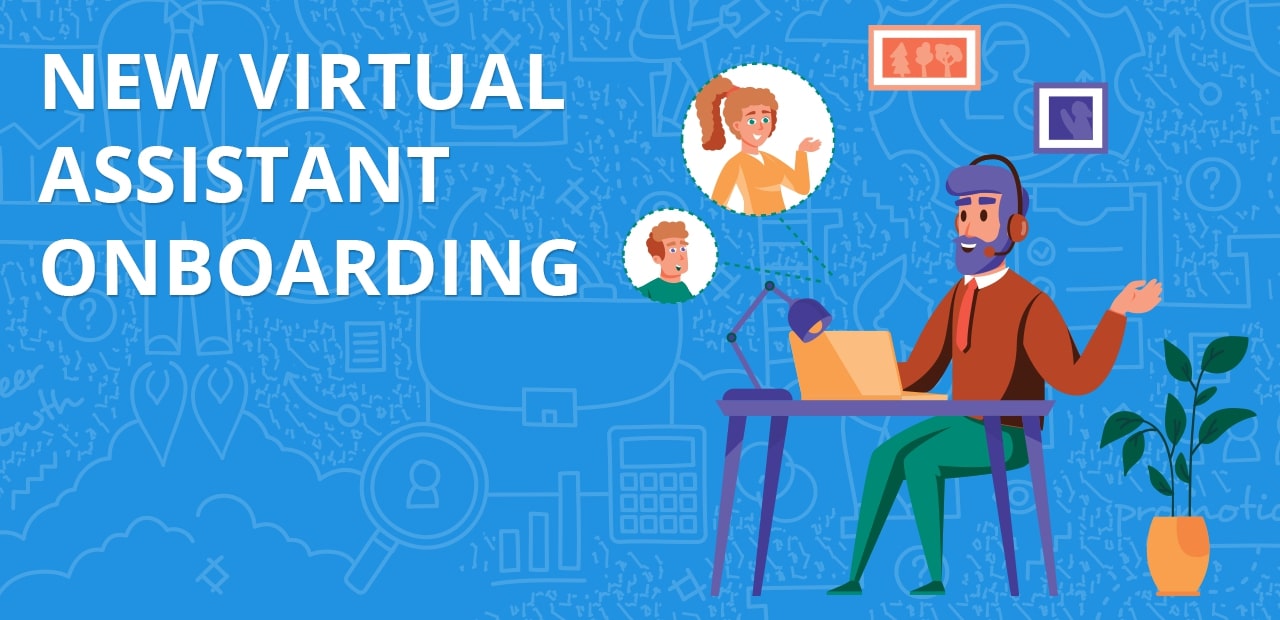 NEW VIRTUAL ASSISTANT ONBOARDING
NEW VIRTUAL ASSISTANT INTRODUCTION
On the first day of work, it is customary to send a welcome email to the new virtual assistant and introduce them to the rest of the team. Sending the employee an email with the subject line "Welcome to the Team, <Name>!" is a great way to start the onboarding process on the right foot. You can also schedule a virtual meet-up with the individuals they'll work with for a quick getting-to-know-you session.
PROVIDE A SHORT COMPANY ORIENTATION
To help the new virtual assistant learn more about the company, prepare a short company orientation. A quick overview of your business's history, mission and vision, company culture, and product or service portfolio can help your new virtual assistant understand your business and the role they have to play better.
DISCUSS COMPANY RULES WITH YOUR VIRTUAL ASSISTANT
Aside from reiterating terms that were already stipulated in the legal documents like the non-disclosure agreement, non-compete clauses, and other contract details, it would help if you also discussed the following company rules that the virtual assistant must abide:
TIMEKEEPING
Time Tracking Policy
Break Times
Work Arrangements (if flexible or fixed)
LEAVES MANAGEMENT
Allowed Paid Time Offs (PTOs)
How to Apply for PTO or Other Types of Leaves
COMPENSATION POLICY
Payroll Schedule
Overtime or Offsetting Policy
Bonuses (if applicable)
PERFORMANCE REVIEW PROGRAM
Performance Review Schedule
Overview of Performance Appraisal System
CONFIDENTIALITY POLICY
How to Handle Sensitive Information
Data Privacy Policy
Click here for more VA onboarding tips.
WALK THE NEW VIRTUAL ASSISTANT THROUGH YOUR BUSINESS PROCESSES
While businesses from the same industry may have similar processes, ways of working may vary from client to client, which is why it's still important to walk your virtual assistant through the different tasks they're expected to accomplish to ensure that their outputs will be up to your standards.
You can also create a shared folder where the virtual assistant can find manuals and more templates in case they need resources to refer to even after the training. Shared documents like these can prove valuable, especially when a client works with a distributed workforce with different working hours. You can enforce standards and expectations without being online to answer every clarification.
Need a virtual assistant but don't know where and how to start? Schedule a free consultation with our Growth Experts today to discuss your staffing concerns.
VA MANAGEMENT: SETTING WORK EXPECTATIONS WITH YOUR VIRTUAL ASSISTANT
Setting expectations right off the bat is the foundation of a great working relationship. Now that your VA will start doing the actual work, it's time to reinforce the clauses in the VA-client agreement with the below tips.
AGREEMENT ON THE SPECIFIC SERVICES AND TASKS
At the start of their assignment, ensure that you are both on the same page regarding what you expect from them as a virtual assistant and the type of support they should expect from you as a client. Both parties must understand and agree on the specific tasks and standards of the output required.
DISCUSS LEAD TIMES
Since the virtual assistant will be working remotely with minimal supervision from the client, it's best to document what output is expected during specific work hours. This way, the client and remote assistant know what's due when and can better manage their time.
ALIGN ON KEY PERFORMANCE INDICATORS (KPI)
Defining KPIs for a virtual assistant's performance can help clients track their progress and give them an overview of what needs to be improved. These KPIs will also serve as the basis for regular performance reviews.
USE A PROJECT MANAGEMENT TOOL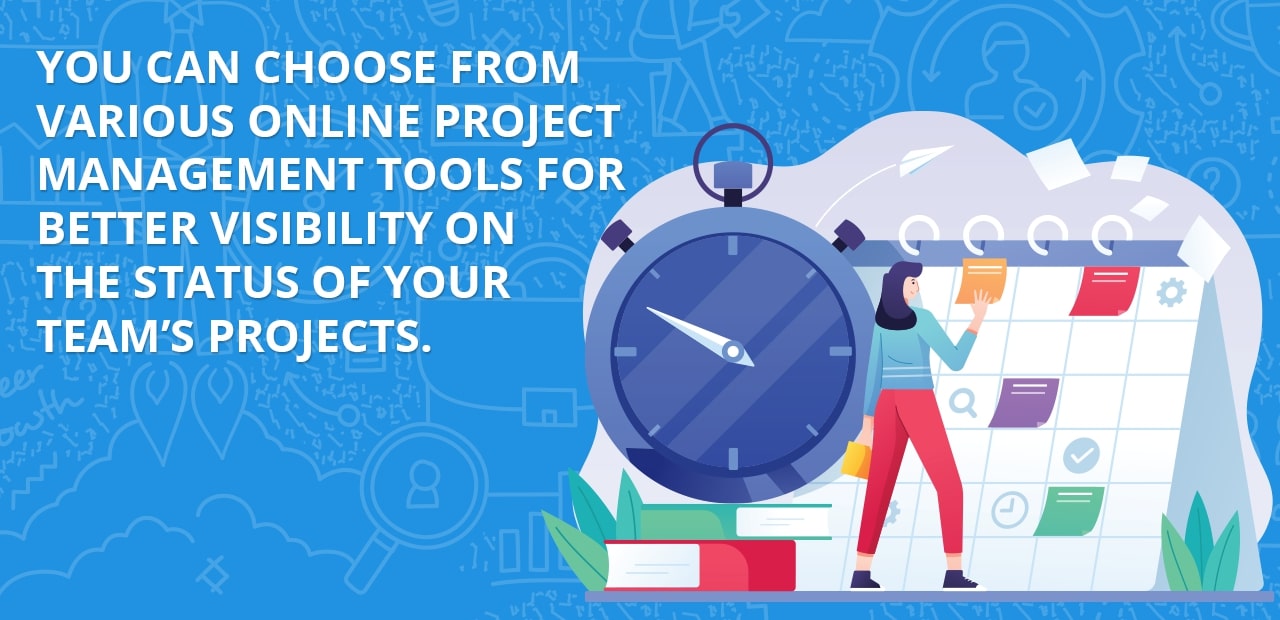 Each team member might have a checklist that they refer to from time to time to track their progress. However, this method gives you limited visibility on the project's overall status. To help address the concern of limited visibility, you can choose from various online project management tools that can help you keep track of deadlines, assigned tasks, and progress reports of the whole team.
These tips can help you set realistic work expectations for your remote assistant and avoid misunderstandings that can lead to a strained client-VA relationship. Additionally, as a client and leader, you can see a snapshot of the status of the different projects and give reminders to those who are behind schedule.
MAXIMIZE THE USE OF COMMUNICATION APPS
There should be open communication between both parties involved. Make sure to maximize the availability of both synchronous and asynchronous communication apps to maintain effective communication with your virtual assistants or remote team.
Click here for a list of must-have tools for managing virtual assistants.
SCHEDULE REGULAR CHECK-INS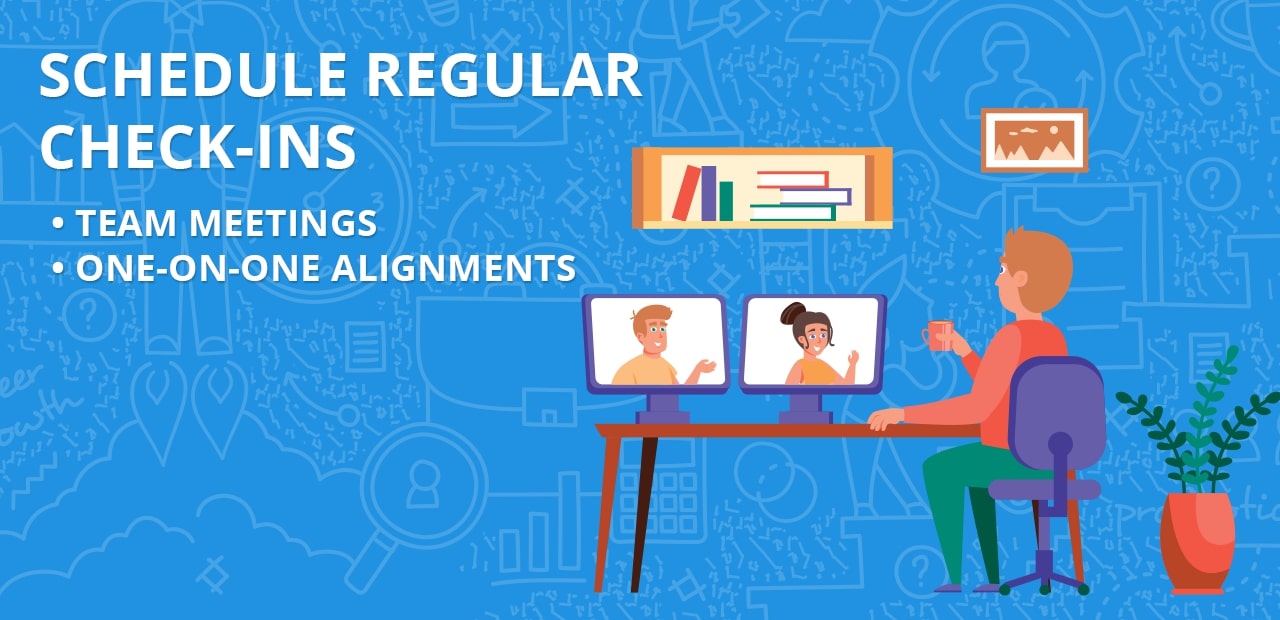 If you've applied the above tips, your virtual assistant should now have a deep understanding of your expectations. You'll be confident enough to allow your virtual assistant to practice self-management skills and prioritize tasks independently. It's still important to schedule regular check-ins with the team to ensure everyone is aware of each other's progress. You should also schedule one-on-one alignment sessions with your virtual assistant to discuss their tasks list and see if they have clarifications on the projects.
WORKING WITH A VIRTUAL ASSISTANT COMPANY
While these top tips will surely be able to guide you in laying down your expectations, hiring, onboarding, and managing a virtual assistant or a VA team is a lot of work. Doing this alone can take up a huge chunk of your time and effort, so why not work with a dependable virtual staffing service provider like 20four7VA?
20four7VA is a remote staffing company dedicated to finding the best client-VA match! Check out 20four7VA testimonials from our clients to see why we should be your partner-of-choice for your virtual staffing needs.
With 20four7VA, you get to enjoy the following benefits:
TIME-SAVING
Creating job alerts, posting them, and screening applications can take hours, even days. A VA company like 20four7VA can clear up time for you by handling these important tasks. This way, you'll have more time to focus on your executive responsibilities.
COST-EFFICIENT STAFFING SOLUTIONS
We'll help you find the best remote talent globally while keeping your staffing expenses low. Unlike other remote staffing companies, 20four7VA does not charge upfront fees. You'll only be charged once your chosen remote assistant starts working with you.
DEDICATED CLIENT SUPPORT
We aim to provide the best customer experience, so each 20four7VA client gets a dedicated Account Manager (AM) to ensure that every concern is addressed promptly and effectively.
END-TO-END VIRTUAL STAFFING SERVICES
20four7VA provides a thorough vetting and screening process for all virtual assistant applicants. Depending on your business requirements, we'll provide you with a list of shortlisted applicants that you can interview and select from.
Aside from the services provided above, we also assist you with the VA management process. We are proud to offer below additional HR services for both your and the VA's convenience:
Timekeeping
VA management
Payroll Processing
In-house Training
Performance Review Facilitation
Technical Support
Imagine getting all these services for the price of one! So let us help you find a virtual assistant that meets your expectations. Schedule a free consultation with our Growth Experts today.