COVID-19 Has Put Remote Work to the Test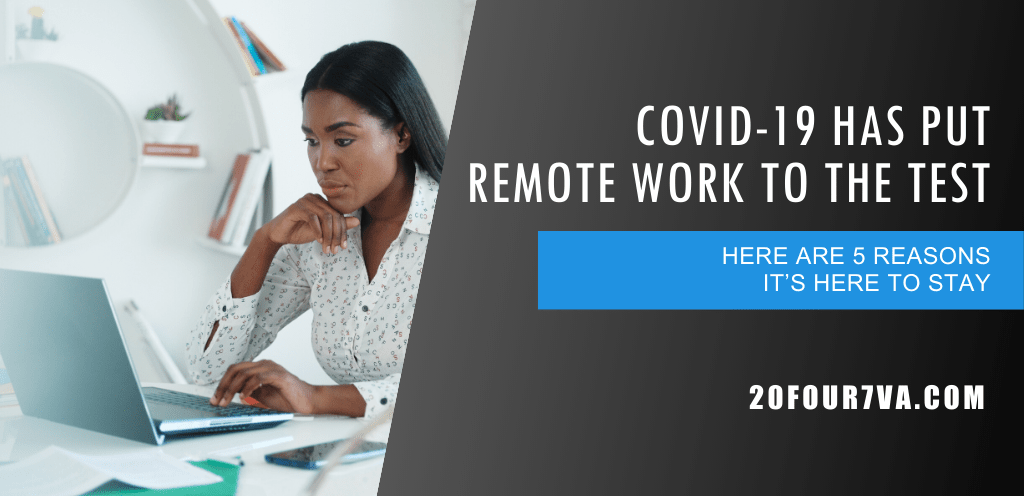 As the novel coronavirus disease (COVID-19) spreads rapidly across the globe and the death toll continues to rise, more and more countries have taken emergency steps to try and keep their citizens safe and healthy. Entire cities, even countries, are on lockdown. Schools have been closed for the time being, mass gatherings have been banned, and companies have enforced mandatory remote work to promote social distancing.
Businesses around the world have responded to the pandemic by urging their employees to remain home, forcing millions of previously office-based workers to quickly adapt to a WFH (work from home) setup.
From cubicle to couch
While an increasing number of workers have joined the remote workforce over the last decade, never before has WFH and distributed teams been tested on this scale. Though the reason for this massive remote work experiment is unfortunate, it has nonetheless created a rare opportunity to prove that telework benefits not just professionals who desire flexibility but also business owners and even those whose jobs cannot be done remotely.
Many have noted that the pandemic has brought the vulnerabilities of office-based business operations to light. As a result, we can expect that when things go back to normal, home offices will be here to stay and a huge shift towards remote work will be felt across all industries.
Here's why that will be the case: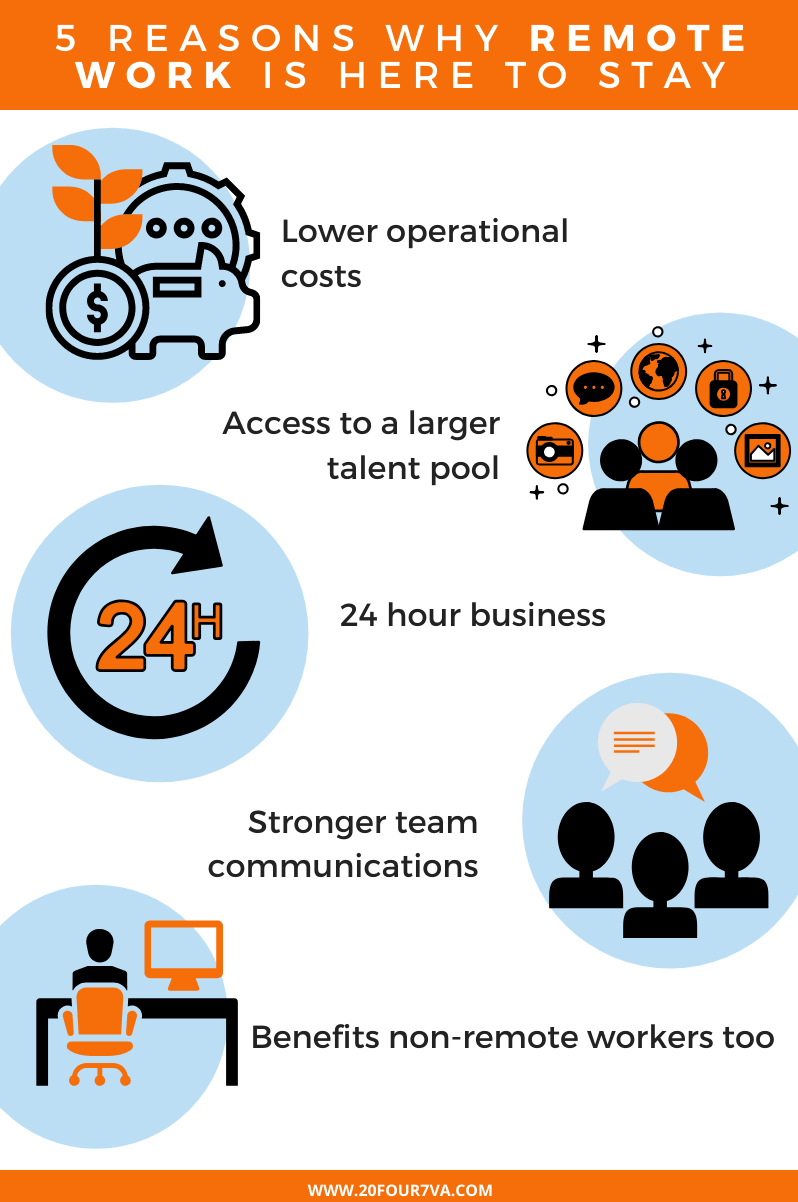 Remote work allows businesses to slash operational costs
Most companies spend between $100 and $1,000 per month per employee on rent. Add to that the cost of office equipment, furniture, and office supplies. Companies that don't pay for these things can funnel the savings into business development projects or pay their workers above-average wages, allowing them to attract top-tier talent.
Remote work gives businesses access to a larger talent pool
The best person for the job may be in another state or country. Having access to home-based workers or digital nomads gives businesses the opportunity to work with people who are highly qualified but are unable to come to the office. These include parents with small children, people with disabilities, and those who are located across the globe.
Remote workers allow businesses to stay open 24 hours
Having a team scattered across different time zones allows businesses to stay open and respond to customer inquiries all day and night. A virtual assistant in the Philippines can answer calls and emails, organize receipts, and pay bills while a small business owner in New Jersey sleeps. A content writer in Buenos Aires can hand over a project to a graphic designer in London, who then turns it over to a social media marketer in Sydney — all in one day.
Remote work strengthens team communications
When people work from home, they don't have the luxury of relying on body language or facial expressions for communication cues. They don't chit chat over a shared meal or shoot the breeze in the office pantry.
In the absence of face-to-face interactions, remote workers make a more conscious effort to communicate. This means overcommunicating or writing (and speaking) more than they normally would to better clarify expectations, tasks, and roles. In this respect, scattered or remote teams can actually be better at communications than office-based teams.
Remote work benefits non-remote workers too
Teleworking is often criticized as a solution that only benefits white-collar workers. While it's true that not everyone has the privilege to take their work home, telework also impacts those who are unable to work remotely.
For example, remote work eases traffic congestion, decreasing the amount of time office-bound workers spend on the road. Because they don't have to move to highly urbanized areas for employment, telecommuters also help ease congestion in in-demand urban areas.
Remote workers tend to frequent coworking spaces and coffee shops, helping stimulate growth in those industries. Remote work also has a meaningful impact on the environment, as there's less land taken up and energy consumed when businesses don't have to rent space for all of their employees.
As COVID-19 wreaks havoc on the economy and upends our way of life, some employers may see WFH setups as a temporary solution in a crisis.
But every catastrophe is also an opportunity for change. This time, one of the lasting impacts will be that remote work will finally be recognized as an improvement on office life, a necessary business continuity measure, and a way to breathe life back into the economy.