How to Grow Your Store Fast with an Online Virtual Assistant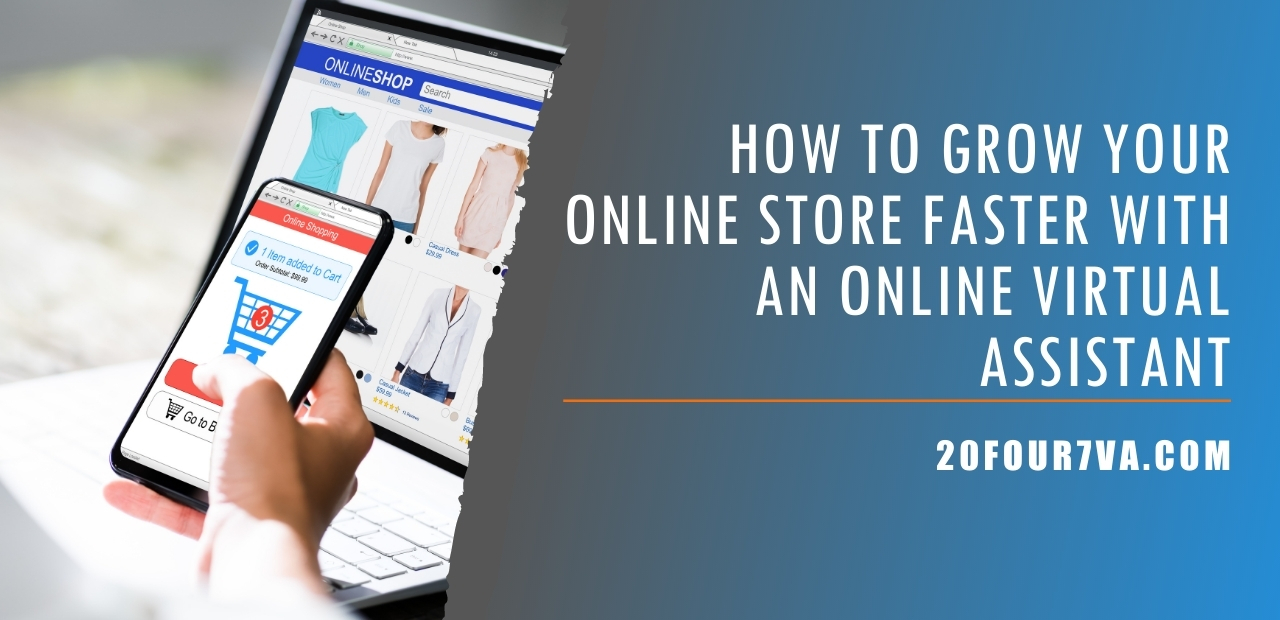 There is a certain conundrum that comes with managing an online business. It's exciting to see your social media followers grow and receive service inquiries, but it can be overwhelming to keep up with the ever-changing marketing dos and don'ts. You get fired up brainstorming about your next campaigns but get exhausted muddling through the paperwork. Managing an online business is one thing; growing it is another. The latter may demand even more work and longer hours — unless you invest in a qualified online virtual assistant.
What is an Online Virtual Assistant?
An online Virtual Assistant (VA) is a remote worker who provides professional services to businesses. These services can come in the form of personal assistance to the business owner, marketing services, content creation, IT support and development, general administrative work, and any other type of work that can be fulfilled online.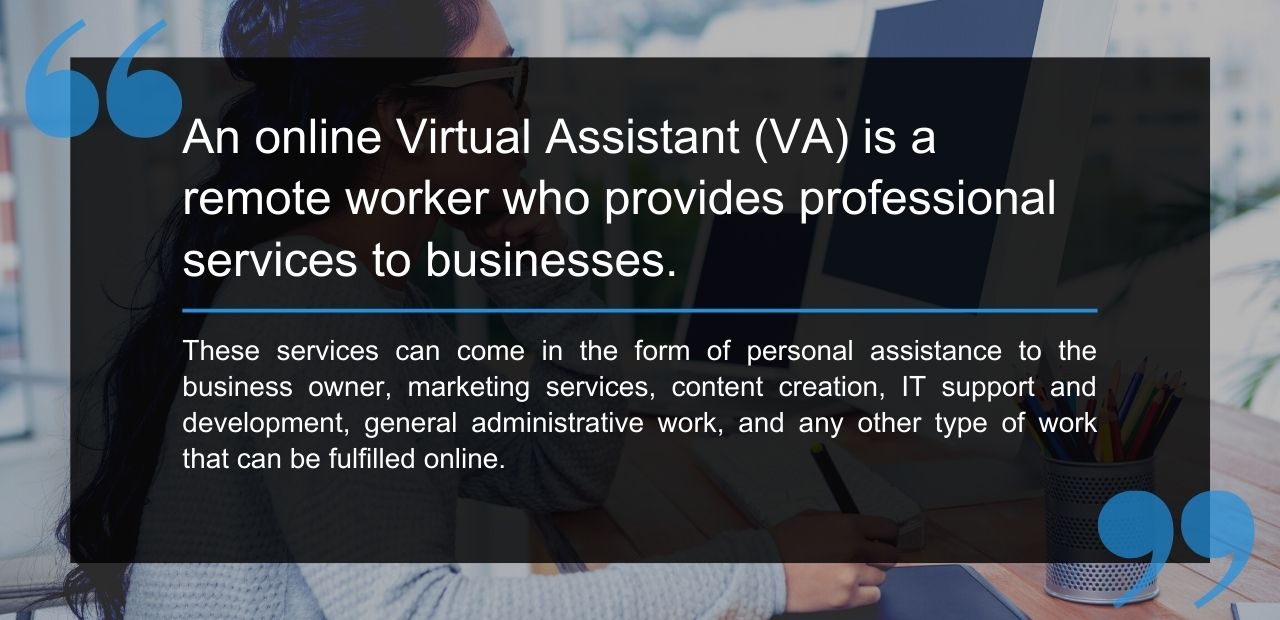 Not all online VAs are created the same, however. Some are more experienced than others. Some have training and experience in specific fields while others have a more general skill set.
Hiring a VA is now quite common for entrepreneurs who want to ease up their workload. However, it's important to understand what specific online virtual assistant services you need before you set out and hire one. That way, you can establish your expectations and have a clear understanding of what your VA can contribute to your team.
In the same way, it's just as important to know where you can find and recruit a virtual assistant.

Where to Hire Your Online Virtual Assistant
Where you hire your online virtual assistant is hugely influenced by the type of VA you will work with.
The most common ones are freelancers and independent contractors. While these two terms are often used interchangeably, there are subtle differences between freelancers and independent contractors.
Freelancers are virtual assistants who generally work with multiple clients at a time. You may find freelancers through virtual assistant websites like Upwork or its alternative platforms.
Independent contractors, on the other hand, are VAs who work with only one client at a time. Independent contractor VAs also work with virtual staffing agencies such as  20four7VA. As a full-service agency, 20four7VA takes care of staffing responsibilities from online virtual assistant hiring and training to monitoring and payroll.
This leaves business owners with more time and freedom to focus on product-specific development. Financial resources that would have otherwise gone to training and payroll can be channeled to other investments.

12 Ways Your Virtual Assistant Can Help Grow Your Online Store
So, what can your VA specifically contribute to the growth of your business? Here are 12 tasks you can outsource to your virtual assistant to advance your online store: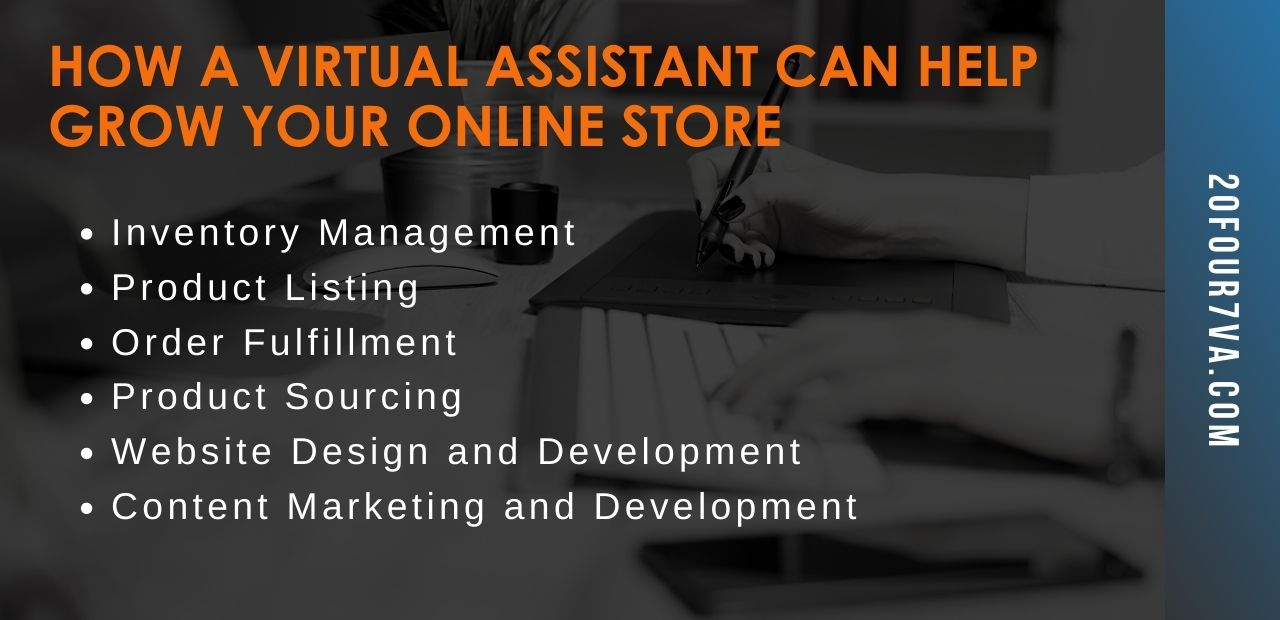 Inventory Management

Inventory management seems like a mundane chore but is in fact a critical part of business. It ensures that you stay on top of the inflow and outflow of products from procurement to storage to delivery. By managing inventory, a business can avoid overflows and shortages and ensure the online store displays up-to-date data. Your online virtual assistant can ensure your inventories are accounted for at all times. Here are other tasks to offload to an inventory management specialist VA.

Product Listing

The way products are presented greatly influences a shopper's purchase decision. For one thing, a large portion of consumers today are visual shoppers. In fact, a Google study has revealed that 50% of online buyers reference Google images when researching or looking for products. For another, sales platforms and online marketplaces such as Amazon, eBay, and Shopify have certain algorithms. Sellers need to know how to leverage these set of rules to bring more customers to their page. An online VA specializing in product listing will ensure your goods are listed aesthetically and strategically.

Order Fulfillment

If you think that customers are only concerned about product quality, think again. Their overall shopping experience is critical in turning a one-time buyer into a brand advocate. Your online virtual assistant will make a difference. They can oversee orders to ensure quick turnaround, liaise with warehouses and forwarders for on-time delivery, and closely track orders and returns to ensure customer satisfaction.

Product Sourcing

Before launching your business, chances are, you already have a product specialty that defines your brand. However, online businesses would rarely grow from selling a singular product. You need to add a variety of goods to complement your main products. This will nurture and support the shopping patterns of your customers. In addition, it will expand your customer base to a wider market. An online VA with product sourcing know-how and experience will help you research potential goods to sell as well as the suppliers who can provide them. More experienced product sourcing VAs will have a network of suppliers from whom you can buy items in bulk and on affordable terms.

Website Design and Development

Selling on Amazon, eBay, and social media is undoubtedly lucrative. If you aim to grow your brand, however, you need to have your own website. After all, a website is your company's shopping catalog, online store, and customer hub all rolled into one. You need an online VA specializing in web design and development to help you start, manage, and continuously improve your website. Web designers and developers can set up your online store, take care of mail server backup and maintenance, and improve your overall website performance.

Content Marketing and Development

No matter how stellar your products are, they won't sell without a proper marketing strategy. You need to create a content marketing calendar and ensure that every agenda is properly executed and monitored. You need a copywriter to write accurate and enticing product descriptions. Content writers can also create social media postings and email newsletters to educate and engage customers or create hype for campaigns. You need a photographer and video creator to capture products and campaigns aesthetically. You need SEO and social media specialists to research keywords and digital marketing trends that will put your brand on the map. Content marketing and development is a vast turf. You may need to hire more than one VA as your team expands. Here's how to build the best team.

Lead Generation

Shopping patterns and preferences constantly shift. You need a lead generation specialist to stay on top of these changes and keep your brand relevant. To keep growing, a business needs to keep finding new ways to capture potential customers and outlast your competitors. Your online VA can set up ways to turn website visitors into subscribers and turn inquiries into sales.

PPC Management

Growing your customers and sales organically is important. The way digital marketing works, however, is that organic marketing should be complemented with paid advertising. A PPC manager will know how to setup, monitor, and leverage PPC and sponsored ads. Pay-per-Click or sponsored advertising will help you reach your target market faster. Search engines and social channels offer well-defined advertising so brands can reach people according to their location, age, gender, and browsing history.

Customer Service

Some business practices come and go, but customer service is as relevant as ever. Customer service can move a simple product inquiry into a sale. It can de-escalate a complaint and turn an otherwise mishap into client fulfillment. A buyer's shopping experience does not have to end at the point of sale. Exceptional customer service can grow it into brand recommendation and repeat purchases. After all, many consumers rely on the reviews of their fellow customers before making a purchase. A customer service VA can answer inquiries, solve complaints, and cultivate product ratings and reviews.

Customer Retention

Customer retention shouldn't be a backup plan for growing your brand, especially when marketing to existing customers is more affordable and productive than marketing to potential ones. Existing customers are likely to purchase and spend more. However, they are often put on the back burner when companies create campaigns. Don't make the same mistake. Have your online VA specifically take care of your existing clients. Your online VA can come up with ideas to incentivize existing customers and encourage new ones to stay loyal.

Refunds Management

People can change their minds about a purchase. Shipping and handling can damage products. Refund requests are inevitable regardless of product quality and brand performance. Often, customers who ask for refund requests already feel aggravated. It's important to have a VA who can promptly verify and process such requests.

Database Management

Keeping your database up-to-date and secure can be tedious. However, it's important for keeping operations smooth and safe. The longer you stay in business, the more files you need to record and secure. Make sure that all important files are kept systematically and securely at all times. Offload database management to an online virtual assistant. Your online VA can track and record sales and procurements, record lead and staff information, and maintain overall business information. They can manage privacy and security settings to ensure proper and convenient access points.
How you hire your virtual assistant will have a hand on how you grow your business online. Know which online virtual assistant companies or platforms to use and be specific about the tasks you need to offload. Hire your online virtual assistant from 20our7VA to manage and eventually grow your business.