Advice for Startups: Why You Need a Digital Marketing Team and How to Build the Best One
When you are in the early stages of your business, it's normal to wear multiple hats at the same time. Perhaps you also spearhead the advertising and product development branch of your company. Maybe you also do content writing and manage your social media channels. This is all well and good if you're just a few months into your business venture, but if you really want to expand your reach, you need to develop your online business marketing tactics. The best way to do this is to build a highly effective and efficient digital marketing team.
Why Your Small Business Needs a Digital Marketing Team
Having a Digital Marketing Team sounds like having to hire a group of professionals only big brands can afford. However, learning what's at stake when you don't have one will make you realize that it's a necessity and not a luxury.
Consider these digital marketing stats every business owner should know: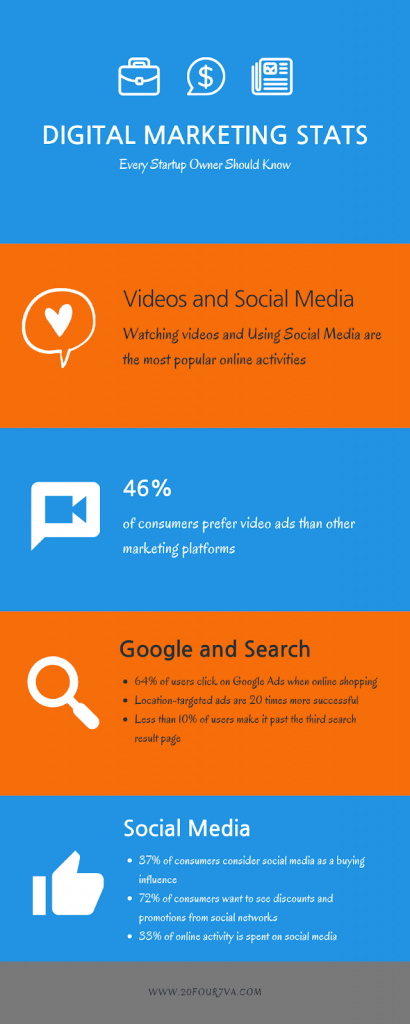 Unstable eCommerce Support
Imagine entrusting a whole branch of your business to a single employee who suddenly leaves or jeopardizes your company. That is simply a risk a startup can't afford to take.
Working with a team of marketers is safer and provides a more stable e-commerce support system. It taps on a wider pool of talents and makes onboarding and training new team members easier.
Building the Best Digital Marketing Team with Your Startup Budget
Of course, every business owner would want to hire the most talented members for their team. Unfortunately, there are budget constraints to consider.
Can your company afford to pay for training, wider office s

Here's a list of virtual assistant niches you should include in your team:
Watching videos and using social media are the most popular online activities
Video ads are preferred by 46% of consumers compared to other marketing platforms
Location-targeted campaigns are 20x more successful than non-targeted ads
64% of users click on Google Ads when shopping online
Less than 10% of users make it past the third page of search engine results
37% of consumers claim that social media influence their purchase decisions
72% of consumers prefer to see promotional content and discounts from social channels

33% of an average user's online activity is spent on social media
These figures show how digital marketing plays such a major role in business and consumer behavior. But now that you know how important digital marketing is for your business, the next question is: do you really need to work with a team as opposed to a single marketer?
Some startups consider working with just one person who is able to perform multiple marketing functions. This concept, known as full-stack marketing, focuses on general customer response rather than specific results from certain advertising facets.
While it's tempting to settle with this approach, it's not the best way to grow your business. On the outside, full-stack marketing seems to be hitting different targets at once. In truth, however, it restricts you from driving new business development.
Here are the risks you'll face when you resort to full-stack marketing:
Low Productivity
Studies have shown that multitasking is in fact counterproductive. When a person takes on too many different responsibilities, they become less focused and less efficient. Because digital marketing has many facets, it is too much responsibility for one person to handle regardless of how skilled they are.
If you aim for higher productivity, outsourcing to different marketing specialists is the best way to go.
Limited Skill Sets
Even digital marketers know their limitations. According to a survey by Smart Insights, full-stack marketers rate their proficiency as follows:
52% digital strategy and planning
45% social media advertising
42% copywriting

42% marketing and customer analytics
Besides showing an honest review of how marketers rate their skills, it also reveals how equal performance across different areas is virtually impossible.
Partial Customer Experience
Do you want to open your brand to the international community? The key to increased brand awareness is diversity.
Different people will have multiple ways of forming, analyzing, and executing campaigns. Their methods will vary when it comes to approaching and overcoming challenges. This is how you create the optimum customer experience.
pace, and higher employee compensations?
Should you relocate a promising candidate to your office?

How can you build and work with a team when you just make money from home?
These concerns are just some of the roadblocks you might encounter in building your digital marketing dream team. The good news is that you can avoid all these issues through remote staffing.
When you hire a virtual assistant (VA) for specific marketing niches, you can build a stellar team with your startup budget.
The 5 Key Players of Your Digital Marketing Team
Different companies have different marketing structures. What kind of VAs should a startup hire?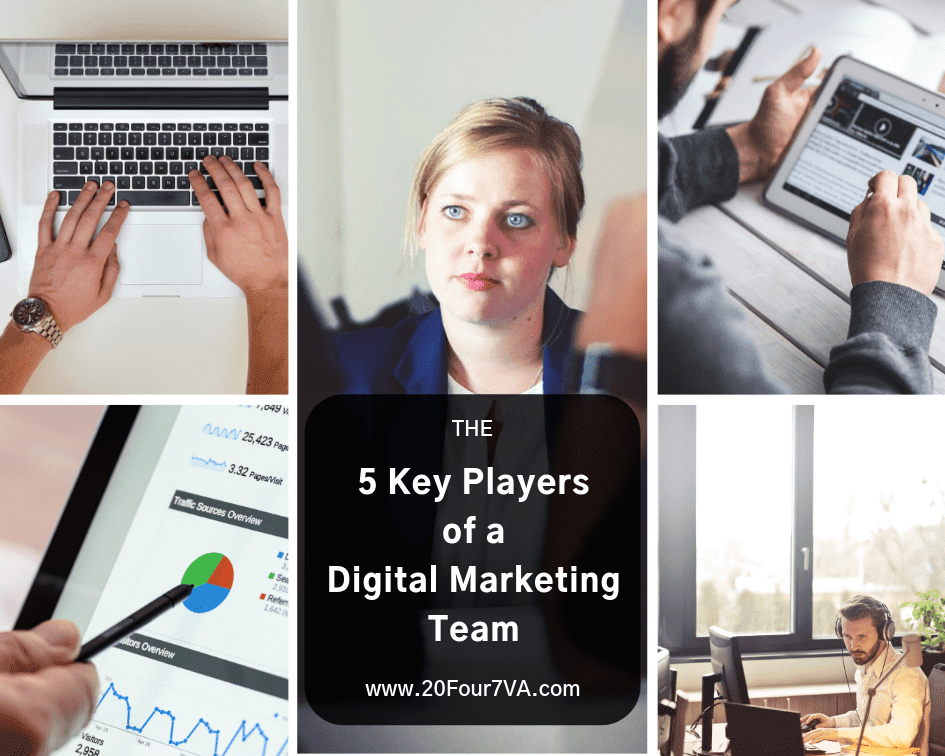 The Project Manager or Team Leader
As the project manager of your promotional campaigns, this person should be highly skilled in both digital marketing strategy and team management.
You will work with the Team Leader to create the digital content calendar. This VA should also oversee every project and keep track of each member's assignments and contributions. The Team Leader should update you of campaign results and member performance. That way, you don't need to monitor every little thing yourself.
A combination of creative, people and analytical skills make the best project manager.
TIP: You can be the Project Manager while still building your marketing team. As the lineup expands and as you get to know your virtual staff better, you can delegate this responsibility to the most fitting person.
  The Content Specialist
The ideal person to hire should be more than just a content writer VA. To be considered a Content Specialist, one must have a combination of content writing and marketing expertise. They should be able to communicate with your target audience using your brand's unique voice.
Here are the key responsibilities of a Content Specialist:
Researching high-impact keywords
Conceptualizing and writing powerful headlines and content
Copywriting for different platforms: email, social media, video platforms, blog sites
Working closely with the social media team and project manager to produce consistent content across different channels
Collaborate with the customer service team to create specific and highly relevant posts: How-to articles, tutorials, and webinars
Proofread and edit digital content to avoid grammatical errors and ensure consistent brand voice
      The Social Media VA
Your Social Media Virtual Assistant is responsible for executing and monitoring your campaigns in social channels.
Here are the key responsibilities of a Social Media Virtual Assistant:
Schedule or publish posts across different social networks
Respond to direct messages and comments
Monitor reviews and ratings
Deescalate negative reviews or feedback for reputation management
Keep track of trending topics and algorithm changes in different networks
Manage contests in social media channels
Analyze and track audience data and demographics
Track and report performance of social media campaigns
      The Technical Specialists
The ideal technical specialist should be proficient in traditional programming and adaptable to emerging digital tools. This is a team consisting of IT specialists, a graphic designer VA, and a video creator VA.
Here are the key responsibilities of Technical Specialists:
Evaluate website and web properties for security and optimum user experience
Create graphics or video and audio content for different channels
Analyze and optimize different media algorithms for better branding
Create campaign templates for different media
Avoid or resolve network-specific issues for smoother campaign implementation
      The Data Specialist
You've created the campaigns. You've put the ideas into action. What do you do when the numbers come in? You need to hire a data specialist to read, interpret, and scrutinize analytics reports.
Here are the key responsibilities of a Data Specialist:
Understand and explain analytics data from different channels
Interpret and predict patterns and trends of the market, media, or customers
Track advertising performance and costs
Work closely with the team leader and content creator to conceptualize or improve campaigns
Explore marketing opportunities based on customer behavior
How to Make Remote Staffing Work
Knowing what type of marketing virtual assistants to hire is just one side of the coin – managing them well is another.
Thankfully, there are virtual team management techniques you can learn to make outsourcing work for you. These dos and don'ts will help you get started: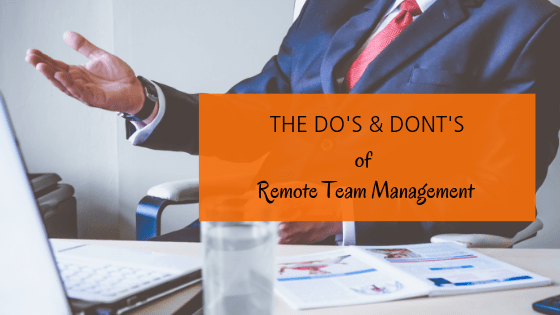 The Dos
Establish communication rules.

What type of tools should you use to communicate? How often should you have meetings?

Set clear goals and standardized processes.

What tools should each of your marketing VAs use? What are your long-term and short-term goals? What are the specific deadlines or publishing dates of your campaigns?

Use remote working tools.

What apps or websites will make remote collaboration possible, if not easier? How can different people curate and track the same project?
The Don'ts
Don't micromanage.

How can you stay on top of things without bombarding your associates with messages?

Don't be set in your ways.

How can you converge the different ideas of your VAs into one workable campaign?
Another important thing to remember when building your team is to hire a specialist for each role. The five roles above should set you up for an excellent start. As your team grows, you can start adding more specialists to your team. Want to increase your leads? Hire a lead generation specialist. Want to produce a better experience for your customers? Hire a User Experience (UX) expert. Making sure that your team members are doing what they do best will help you achieve optimum results.
If you want to learn how to increase business growth, you must learn how to build a stellar digital marketing team. These takeaways should give you plenty of head start.