37+ Indispensable Free Tools for Small Business Owners in 2022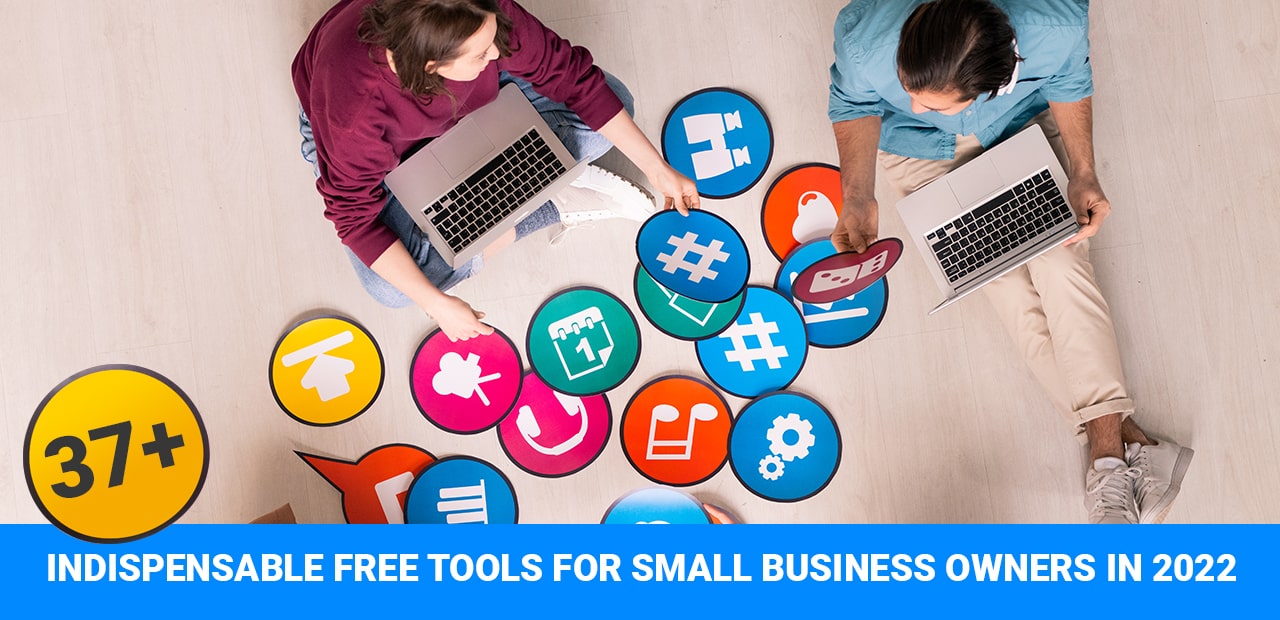 As a small business owner, you know that every penny counts. That's why you need to take advantage of free business tools whenever possible. This blog post will discuss some of the most indispensable free tools for small business owners in 2022.
What is a Business Tool?
A business tool is any software or app that can help you run your business. It could be something as simple as a to-do list app to help you keep track of business processes or anything that needs to be done, or it could be more sophisticated software that helps you manage your company's books or customer relationships.
A good business tool helps you do things more efficiently so you can focus on running your business. There are a lot of different tools out there, so it's important to find the ones that work best for you and your business. Try out different ones until you find the best tools that fit your business model and processes, and don't be afraid to change things up if something isn't working.
One of the biggest challenges for entrepreneurs when starting small businesses is the administrative part. So many things happen behind the scenes in any business, and it seems impossible to manage everything properly. From social media management to accounting, human resource management to project tracking, small business owners are often inundated with various administrative tasks.
This is why effective tools and applications are vital to running any business.
What are the Most Common Types of Small Business Tools?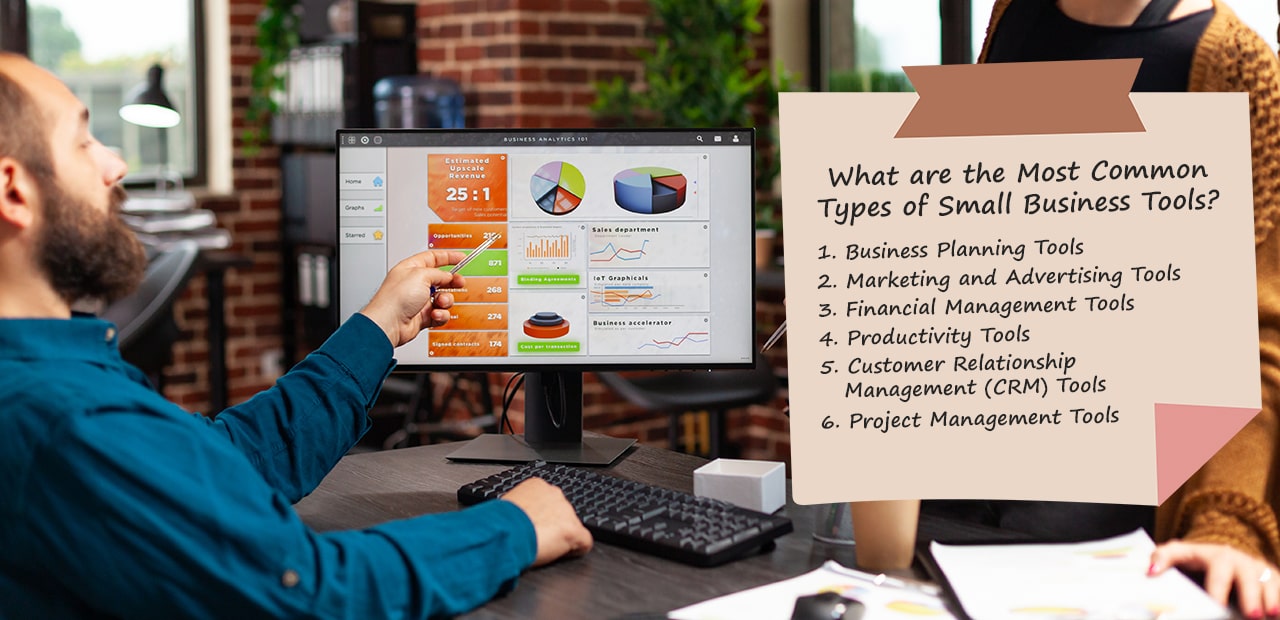 There are many different types of small business tools that can help you manage and grow your business. Some of the most common ones include:
Business Planning Tools – There's a wide range of business planning tools that can be useful for entrepreneurs. The most common ones have features that address Strengths, Weaknesses, Opportunities, and Threats (SWOT) analysis, financial modeling, and market analysis.
SWOT analysis tools help you assess your company's strengths, weaknesses, opportunities, and threats. Financial modeling apps allow you to forecast your company's financial performance over time. Finally, market analysis tools help you understand your target market and identify potential competitors.
Marketing and Advertising Tools – Businesses have plenty of marketing and advertising tools to choose from to help them with multiple aspects of marketing. Selecting the right mix of tools to suit your unique business needs is important.
Some of the most common marketing and advertising tools help with:
Search engine marketing (SEM) and search engine optimization (SEO) – SEM is a form of online advertising that focuses on driving website traffic or acquiring leads through paid search results, while SEO refers to optimizing website content and structure to improve organic search visibility.
Social media marketing (SMM) – SMM involves using social media platforms like Facebook, Twitter, and LinkedIn to build relationships with potential and current customers, create brand awareness, and drive traffic back to your website.
Content marketing – Content marketing aims to attract and cultivate a targeted audience by offering valuable, relevant, and consistent content. To achieve this aim, you must understand your target audience's needs and desires to meet their problems and fill their needs.
Email marketing – Email marketing involves sending marketing messages (such as special offers or newsletters) to a list of subscribers via email.
Pay-per-click (PPC) advertising – PPC is a form of online advertising in which businesses pay to display their ads on search engine results pages (SERPs) or social media platforms.
Financial Management Tools – These tools help businesses keep track of finances, budget appropriately, and make strategic spending decisions. Common financial management software for small businesses includes accounting tools, spreadsheets, and financial planning software.
Productivity Tools – There are many different types of tools for productivity, but some of the most common ones are task management, time tracking, and goal setting tools. Task management software helps you organize and track your tasks, while time tracking helps you track how much time you spend on each task. Goal-setting tools can help you to set and achieve goals more easily.
Customer Relationship Management (CRM) Tools – A CRM tool is a system that helps businesses manage customer relationships and interactions. It typically includes customer tracking, contact management, lead tracking, opportunity management, and communication management.
Many CRM tools also offer reporting and analysis features so that businesses can track the success of their marketing campaigns and sales efforts. In addition, many CRM tools include integrations with other applications, such as email marketing software and accounting software, allowing businesses to manage all of their customer data in one place.
Project Management Tools – Project management business tools are versatile and can be used to manage various projects. Fortunately, there are free software for tracking tasks, managing budgets, and even scheduling employees. The key is finding the right tool or combination of tools to fit your specific needs.
Need help with administrative tasks ASAP? Talk to us today.
What are the Benefits of Free Small Business Tools?
Perhaps the most obvious benefit of using free tools versus paid ones is that they can save you a lot of money. Most companies need more than one tool even at the beginning stages of business, and the costs of building your tech stack can rise quickly. Free tools can be a lifesaver if you're just starting or operating on a tight budget.
Another benefit is that free tools can help you get your business up and running more quickly. Every bit of help is valuable for small businesses, so why not take advantage of all the resources at your disposal? Free small business tools can give you a leg up as you get your small business off the ground without putting a huge dent in your operating budget.
And last but not least, free small business tools can help you save time. Time is precious when you're running a business, and anything that can help you free up some of your time is worth its weight in gold. The best small business tools can help make your life easier because they automate tasks or keep you organized so you can focus your energy on higher-value tasks.
Indispensable Free Tools for Small Business Owners
Now that we've covered some of the benefits of free small business tools, let's look at some of the best free tools you can find.
1. Social Media Management (SMM) Tools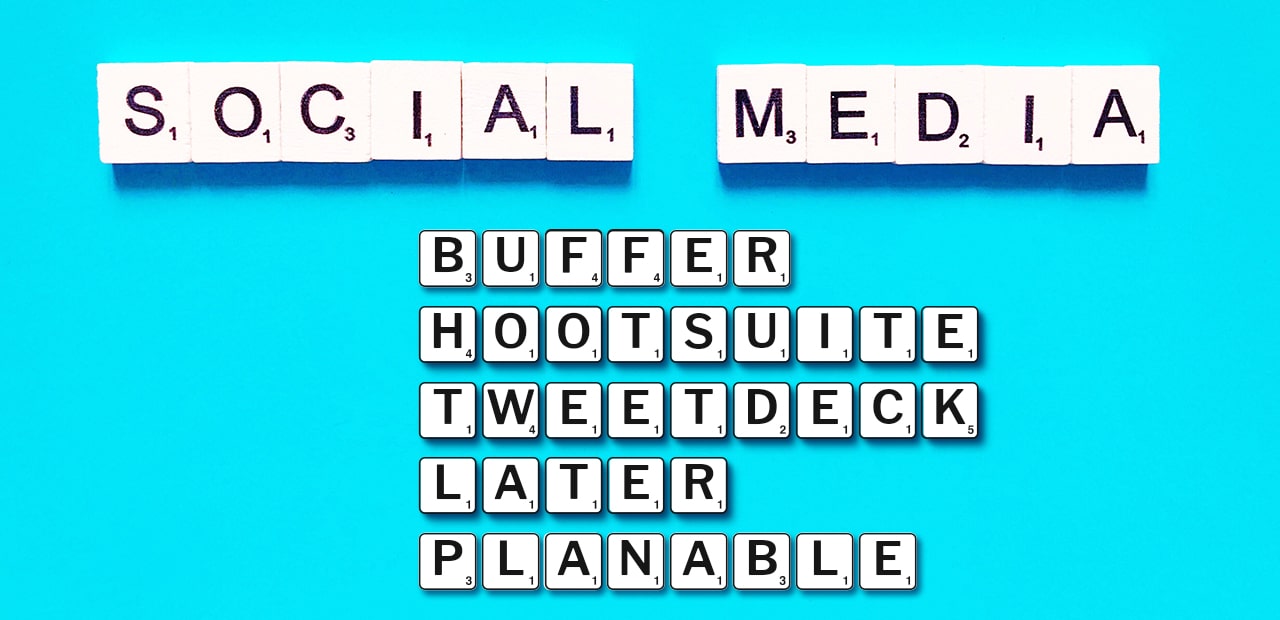 Social media is a vital part of any business, but it can be time-consuming to manage all your different accounts effectively. Time is crucial for any small business, so social media management tools are crucial.
Buffer – One of the most well-known SMM tools, Buffer lets you schedule posts in advance across all your social media accounts. You can sign up for a limited but forever free plan for three channels.
Hootsuite – Another widely used SMM tool, Hootsuite provides features similar to Buffer and is free for one user and up to two social media accounts. It is considered one of the best small business tools for social media management.
TweetDeck – TweetDeck is a free Twitter management tool that lets you view all your Twitter activity in one place.
Sprout Social – Sprout is an SMM tool for businesses of all sizes. They offer a free plan with limited features, making it a great option to test out before committing to a paid version.
Later – Later is a new and improved Instagram management tool that lets you schedule posts, track your analytics, and find hashtags for any post in one place.
Planable – Planable is a free SMM tool that helps you plan, collaborate, and publish across all your social media channels.
2. Website Builders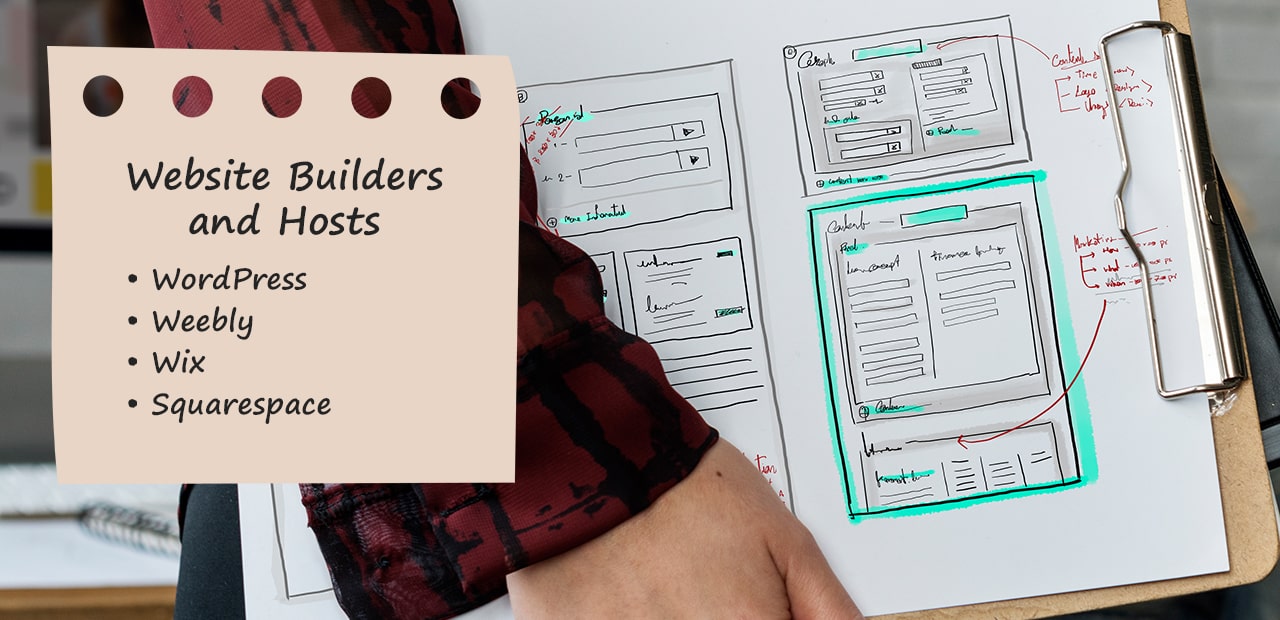 If you don't have a business website, you miss out on a vital marketing and communications platform. Fortunately, many free website builders and hosts can help you get started and move your business forward in the right direction.
WordPress – WordPress is one of the most popular free website builders, with millions of websites built using its platform. Because of WordPress's versatility, even established businesses still use it to build their websites.
Weebly – Weebly is another popular free website builder that's easy to use and has plenty of useful features for small business owners. For free websites, the domain will carry the Weebly branding.
Wix – Wix is a free website builder with a user-friendly drag-and-drop interface and dozens of free website templates that let you create a good-looking website in minutes without prior coding experience. Note that the domain name or URL will be branded with Wix for free websites.
Squarespace – Squarespace is a paid website builder, but they offer a free 14-day trial so that you can try out their platform.
3. Email Marketing Services
Email marketing is a great way to stay in touch with your customers and promote your business. There's so much free software that can help start your business plan.
MailChimp – MailChimp is one of the most popular free email marketing services, with over 12 million users. It is fully customizable and has a wide range of features where you can create bulk newsletter content and automated email campaigns.
Sendinblue – Sendinblue is a free email marketing service that offers unlimited contacts and up to 300 emails per day.
Sender – Sender is another free email marketing service that offers fully customizable templates and a wide range of integrations. Their free plan allows you to send up to 15,000 emails per month to up to 2,500 subscribers.
Zoho Campaigns – Zoho Campaigns is free for up to 6,000 emails and 2,000 contacts per month.
MooSend – MooSend is not a free email marketing service, but it has a free 30-day trial, so you can check out if it's the right email marketing tool for you. It offers a wide range of templates and a drag-and-drop editor.
Benchmark Email – Benchmark Email has a free service that allows you to send up to 250 emails per month with over 700 templates to choose from.
GetResponse – GetResponse is an all-in-one marketing platform that offers free plans for up to 500 subscribers.
Need a social media virtual assistant to help with your online marketing? Click here or book your free consultation with our Business Growth Experts today!
4. Graphic Design Software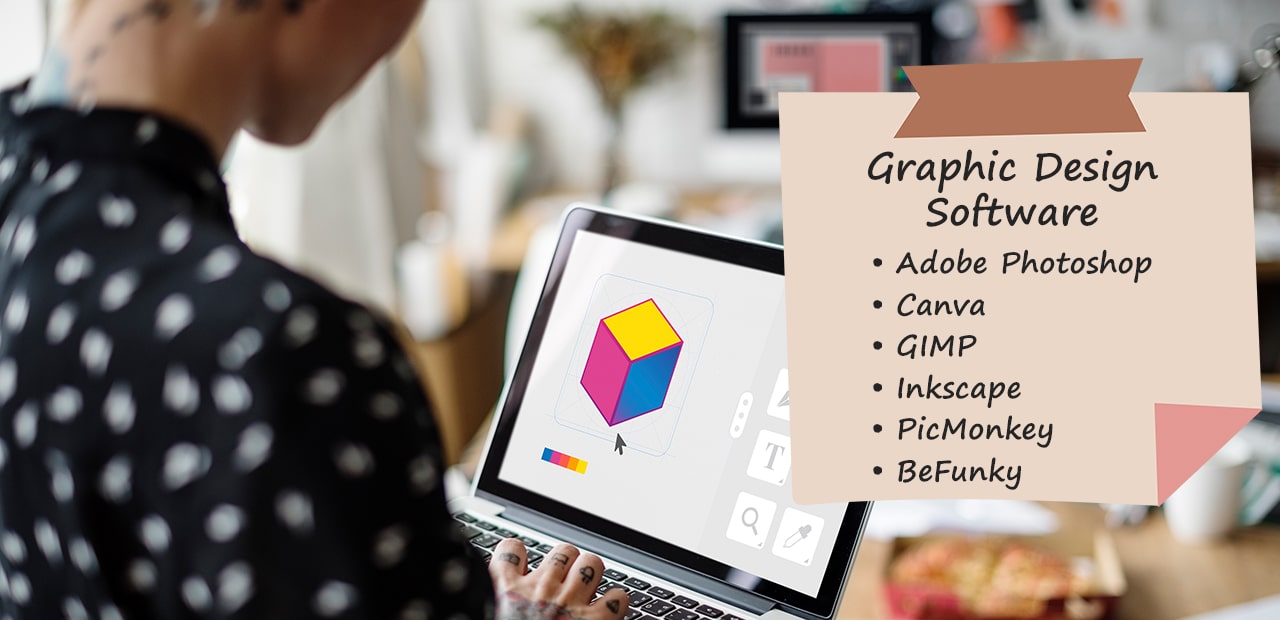 Graphic design is an important part of any business, but it can be expensive to hire a professional designer. Fortunately, there are many free graphic design tools that can help you create professional-looking designs for your business.
Adobe Photoshop – Adobe Photoshop is a widely used graphic design tool with plenty of advanced features. You can use the free version for up to seven days.
Canva – Canva is one of the best free small business tools for graphic design. You can create a free account and instantly access its library of pre-formatted templates and free stock images. Canva is one of the free business tools that are easily accessible through mobile devices.
GIMP – GIMP is a free software alternative to Photoshop that offers a wide range of features. This free small business tool allows users to create marketing flyers, social media banners, email templates, and more.
Inkscape – Inkscape is a great free alternative for Adobe Illustrator, a popular vector graphic design tool. This program allows users to create vector graphics for personal and commercial use.
Lunacy – Lunacy is another free vector graphic design tool you can use as an Adobe Illustrator alternative. Using Lunacy is a breeze, especially for those who've worked with similar programs like Illustrator or Sketch.
PicMonkey – PicMonkey is an online photo editor that offers a wide range of features for small businesses, such as logo design, social media graphics, and email headers.
BeFunky – BeFunky is another free and easy-to-use online photo editor great for small businesses. It offers many features, such as a collage maker, touch-up tools, and design templates.
5. Accounting and Bookkeeping Software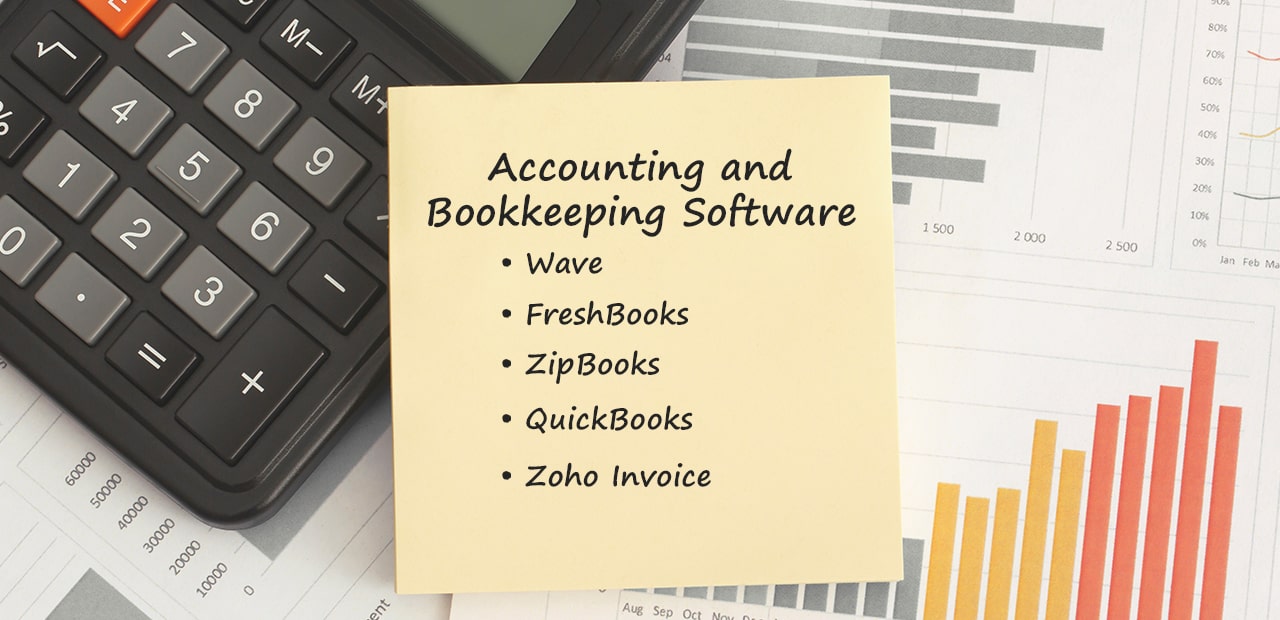 Keeping track of your finances is an important part of any business. And there are several free accounting and bookkeeping business tools that can help you do just that.
Wave – Wave is a free accounting software and invoicing tool for small businesses. This amazing small business tool can track expenses and support unlimited receipt scanning on mobile.
FreshBooks – FreshBooks is another accounting software tool designed for every type of business. From self-employed professionals to businesses working with freelancers. You can sign up for the 30-day Freshbooks free trial before subscribing.
ZipBooks – ZipBooks' free version offers various features, including unlimited invoicing, billing inventory management, managing sales processes, and expense tracking. But if you need to manage more accounts or sophisticated book management, you can upgrade to a paid plan.
QuickBooks – QuickBooks is a paid accounting software tool, but they offer a 30-day free business trial, so you can try it out before subscribing to a paid plan.
Zoho Invoice – Zoho Invoice is a free online invoicing tool that offers a wide range of features, such as invoice templates, automated payment reminders, and 24/7 online payment collection.
6. Customer Relationship Management (CRM) Tools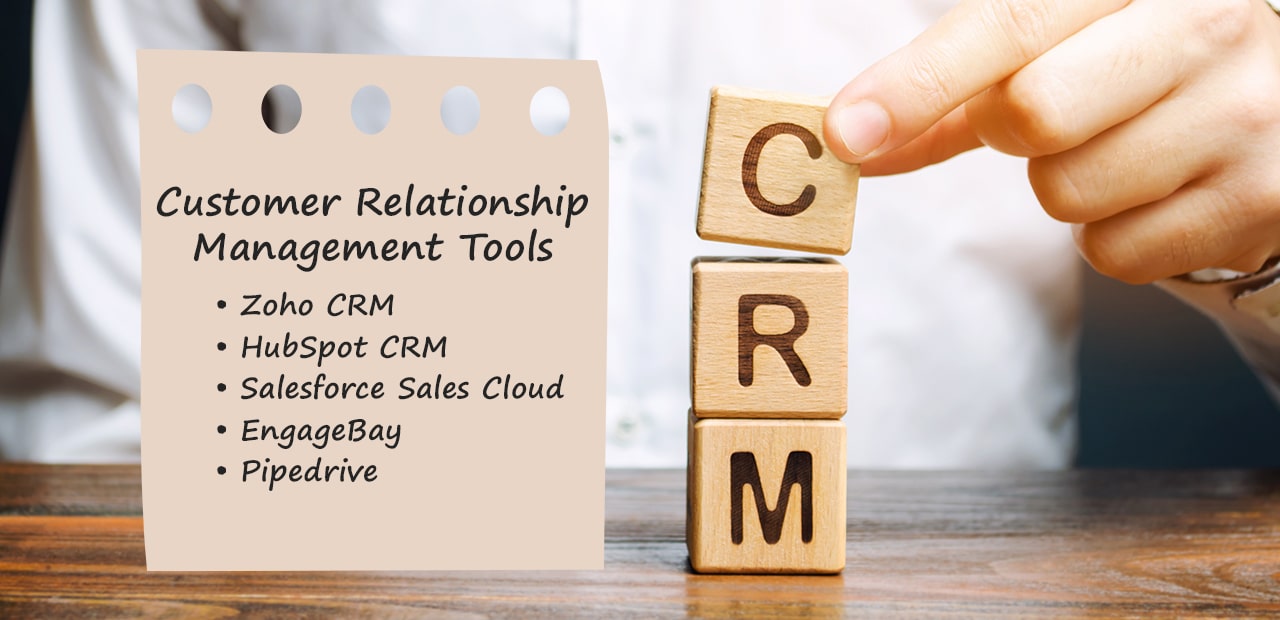 Customer relationship management (CRM) tools help small businesses track and manage customer relationships. And some free CRM tools can help you do just that.
Zoho CRM – Zoho CRM is a software that offers small businesses a wide range of features, including sales tracking, marketing automation, contact management, and lead capture.
HubSpot CRM – HubSpot's free version offers useful CRM tools such as contact management, meeting scheduling, and live chat. You can always select from their paid plans and bundles if you want upgraded features.
Salesforce Sales Cloud – Salesforce Sales Cloud offers a free 30-day trial of their software, so you can try it out before getting the paid version.
EngageBay – EngageBay is a free software that offers useful CRM tools, from automatic data entry to pipeline management. As your business grows, your CRM needs may evolve, too. When this happens, you can always upgrade to EngageBay's paid plans.
Pipedrive – Pipedrive is another popular CRM software that promises ease of use and measurable results. It offers a 14-day free trial, allowing you to try out its features.
7. Project Management & Collaboration Tools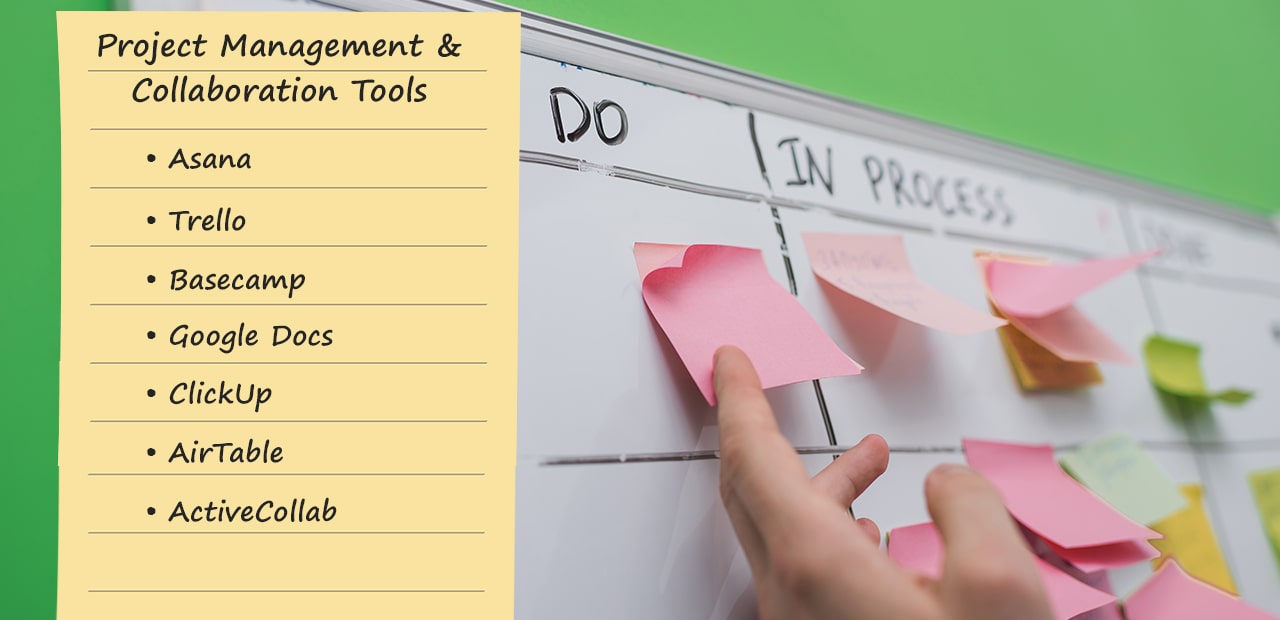 Project management tools help small businesses track and manage their projects. And many free small business tools for performance management can help you do just that.
Asana – Asana is a popular free project management software used by millions of people worldwide. It is one of the best free business tools for team collaboration in a shared online space. For teams that require more automated and advanced features, Asana offers Premium and Business subscriptions.
Trello – Trello is another popular small business tool designed to be simple and easy to use. Its free version is a great tool for managing small projects and tasks, file sharing, and many more.
Basecamp – Basecamp Personal is free and great for smaller teams or projects. However, its features may seem limited compared to its paid counterpart. If you want to add more users and need more storage, then you can upgrade to Basecamp Business at 99USD/month.
Google Workspace – The Google Workspace Essentials Starter includes free tools such as Google Sheets, Google Slides, Google Drive, and more. It's a great free tool for collaboration within smaller teams.
ClickUp – ClickUp's free version is a great project management software for small businesses. It offers many features, such as task management, collaboration, file sharing, etc. As your team and business needs grow, you may need to sign up for their paid solutions.
AirTable – AirTable is a free online database tool that offers many features, such as task management, collaboration, and many more. Airtable offers a free version for one-person or smaller teams to help you get things started.
ActiveCollab – ActiveCollab is another project management software that offers useful features such as client management, work management, team collaboration, and more. It offers a free plan for teams or personal users that are just getting started. However, it also has paid plans fit for larger teams.
8. Analytics Tools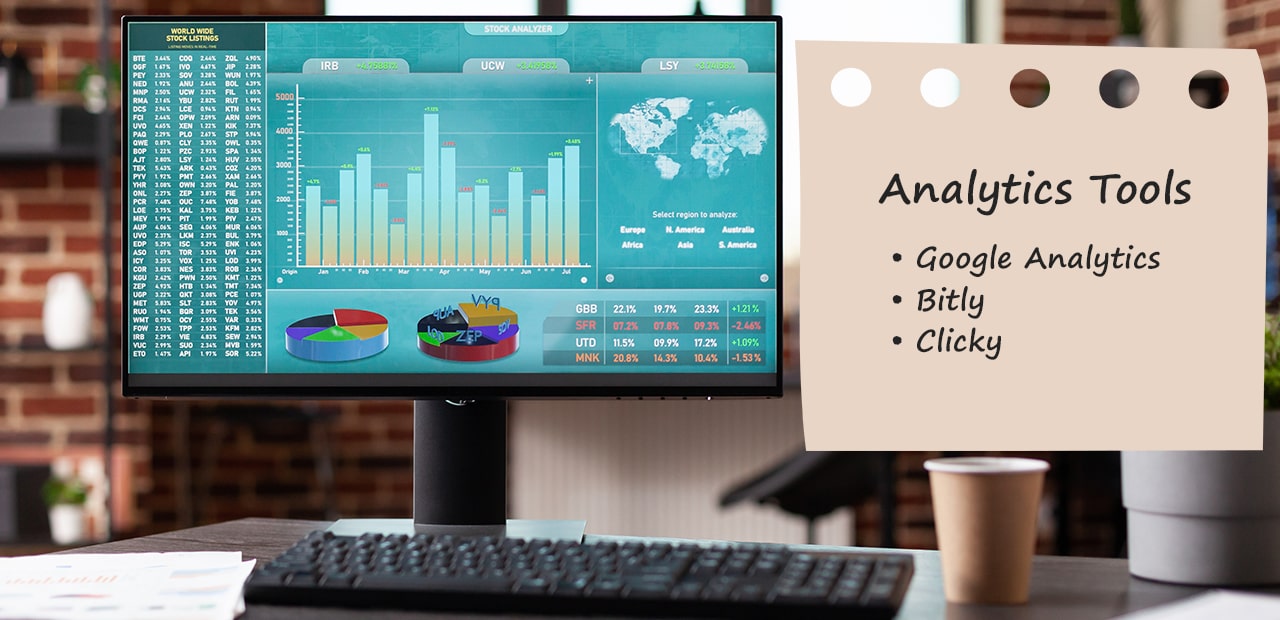 Analytics tools help businesses track and analyze data useful for further business development. And there are several free business tools that can help you do just that.
Google Analytics – Google Analytics is one of the most popular free small business tools used by small and medium-sized businesses worldwide. It has many features, including advanced analytics, real-time reports, and conversion tracking.
Bitly – Bitly is a free URL shortener and link management platform with analytics features. It's a great free small business tool for understanding your links' performance and where your traffic comes from. The free plan allows users to create up to 50 bit.ly links per month.
Clicky – Clicky is a free web analytics platform that offers real-time tracking, heatmaps, and conversion tracking. Clicky offers both free and paid plans. You can sign up for the free version if you only need analytics for one site.
9. Productivity Tools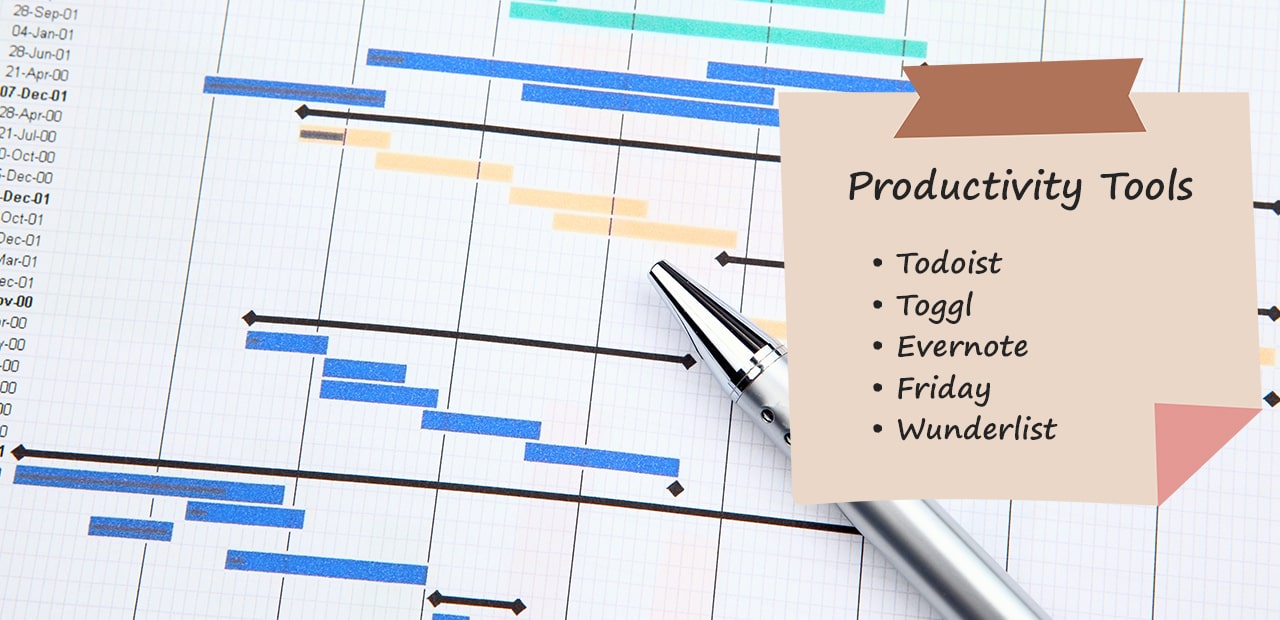 Productivity business tools help businesses track and manage their time. And there are many free small business tools for productivity that can help you do that.
Todoist – Todoist is a great tool for prioritizing your team's daily tasks. You can use it to organize and plan what needs attention, delegate tasks, and stay updated with deadlines so there won't be any surprises later down the line. The free version is great for small businesses.
Toggl – Toggl Track lets you track the time spent on any project and provides reports for increased visibility on team productivity. You can sign up for a free one-month Toggle Track Premium trial to see if it fits your needs to upgrade or stick to the free version.
Evernote – Evernote is an easy-to-use business tool that lets you take notes and organize them in various ways. Evernote Free is a great no-cost tool to keep track of your notes, ideas, and web clippings.
How much more productive would you be if you had help? Know more about what virtual assistants can do for you. Schedule a free consultation with us.
10. Cloud Storage Tools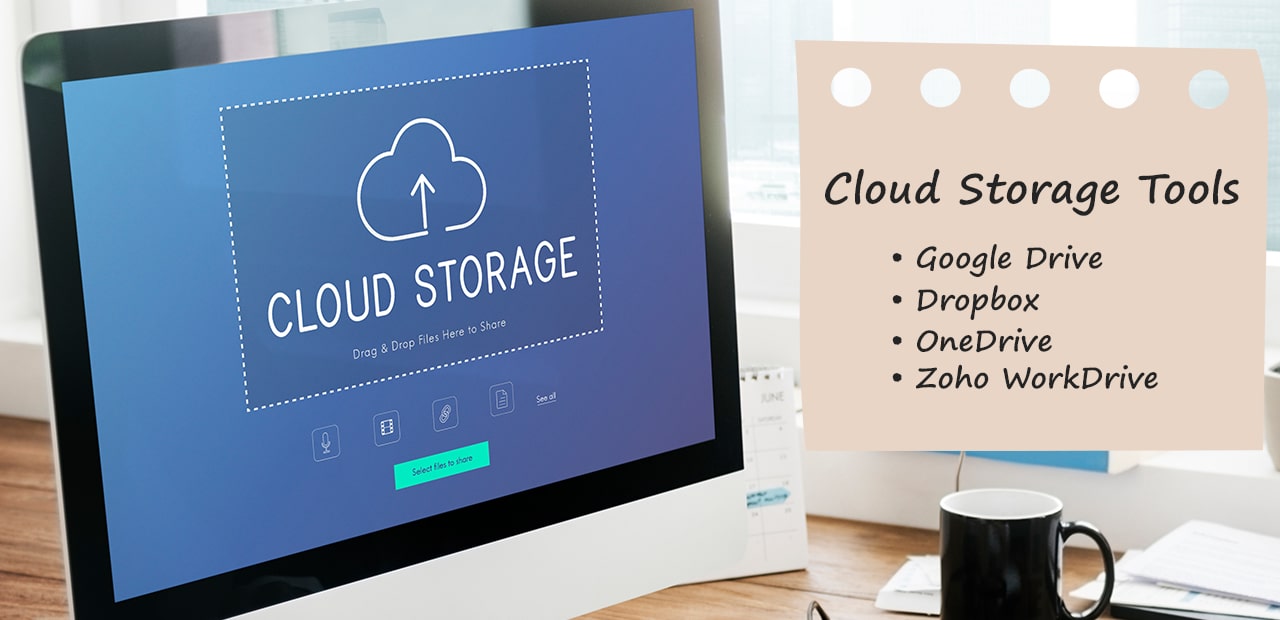 The business world is changing, with data becoming more valuable than ever. Storage and backup tools can help businesses store their important information for safekeeping in case something happens to it!
Google Drive – Google Drive is a storage and backup tool that allows you to upload files, share them with others or store your important documents in one place. It also provides secure access for users on the go through offline capabilities, making it perfect if there's ever an emergency that can put your data at risk. You can also save and access Google essentials like Docs and Sheets on Google Drive.
Dropbox – Dropbox is a free file hosting tool that lets you sync everything from your computer to the cloud. It has easy file sharing capabilities, allowing people to work on projects remotely or share files in real-time regardless of distance. Its Basic plan provides 2GB of space for free. You can also experience their paid offer by signing up for their 30-day free trial.
OneDrive – OneDrive is a free document management tool for storing your files in the cloud, which you can access from anywhere. It also allows for easier file backup and collaboration with team members. OneDrive Basic is the free version that offers up to 5GB of free cloud storage.
Zoho WorkDrive – Zoho WorkDrive is an online file management tool for businesses and working teams. It offers three different plan types: Starter, Team, and Business. Those on the fence about this tool can sign up for a free 15-day trial of the Business plan to test out the different features.
11. SEO Tools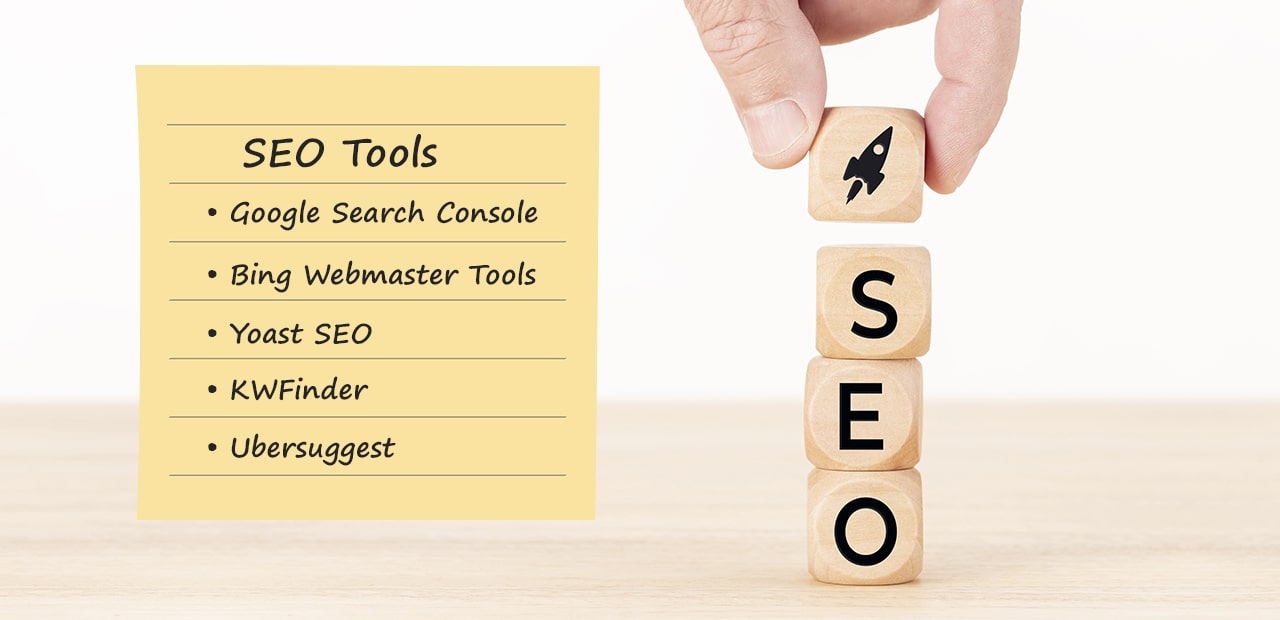 Several SEO tools are available to help businesses track and improve their website search engine ranking. Such tools can share key insights into which keywords are most effective, what kind of content is most popular with searchers, and where your website might be lacking compared to competitors.
These tools help businesses make strategic changes to their website and marketing efforts to boost their ranking, attract more visitors, support digital marketing efforts, and achieve their business goals.
Google Search Console – Google Search Console is a free tool that helps you keep track of your website's traffic and performance. You can view reports, add metadata to increase keyword search ranking in SERPs (search engine results pages), and check for mobile-friendliness or site speed problems by generating checks before users even load onto the page – all from this dashboard!
Bing Webmaster Tools – Bing Webmaster Tools is Bing's version of the Google Search Console. It's a great way to monitor your site's presence and ensure you appear in the search rankings.
Yoast SEO – Yoast SEO is a free WordPress plugin that helps you optimize your website for search engines. It can help improve your rankings by reviewing your content regarding SEO standards and readability.
KWFinder – KWFinder is an SEO tool that allows you to research and analyze keywords. You can use it to find long-tail keywords with low competition that you can rank easily and get insights into SERP features and related keywords. There are three different paid KWFinder plans, but you can sign up for a free ten-day trial to see if this tool fits what your business needs.
Ubersuggest – Ubersuggest is a free chrome extension and SEO tool that provides insightful information on keyword query volume on various platforms, CPC, and competitor data. It also provides visual reports to help you with your digital marketing planning.
Need help with SEO? Click here to learn more about what an SEO Virtual Assistant can do for you.
12. Communication Tools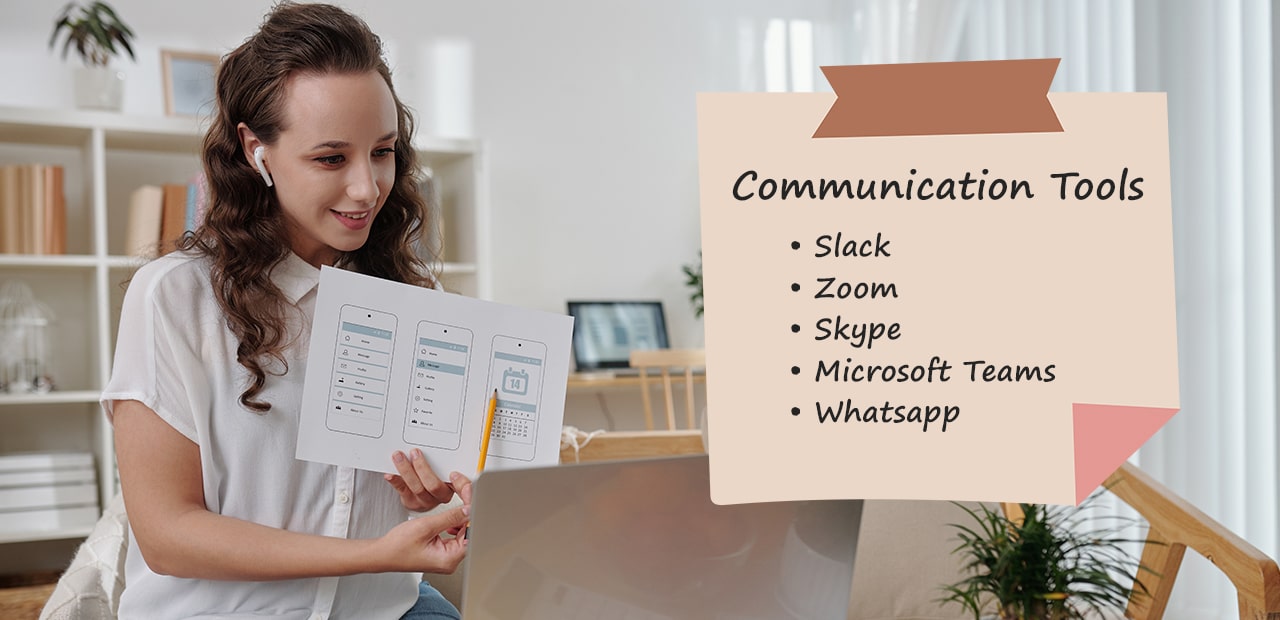 Internal and external messaging tools are vital to any company's success. Internal messages allow you to keep your employees informed about what is happening within the business while externally sending out updates on important announcements or information that may also pertain directly to them.
Slack – Slack is an easy-to-use messaging app that lets you stay in touch with your team and stay productive. Its free version is great for small businesses looking to improve team collaboration and communication.
Zoom – Zoom offers high-quality video and audio, screen-sharing, and group chat features. You can sign up for a free plan and use it for your team and client meetings. The free version can host up to 100 attendees with a 40-minute time limit.
Skype – Skype is a free messaging app offering HD video, voice calling, and group chat capabilities. You can also use it to make calls to landlines and mobile phones at affordable rates.
Microsoft Teams – Microsoft Teams is a communication app part of the Office 365 suite. The free version of this superb small business tool offers useful features such as unlimited call or video meetings for up to 100 attendees and screen sharing mode.
Whatsapp – Whatsapp is a free messaging app that offers end-to-end encryption for all of your conversations. It also has group chat capabilities and voice and video calling.
What Do Small Business Owners Require the Most?
Entrepreneurs have a lot on their plates. They are responsible for everything from managing the cash flow to marketing their products or services. And, of course, they also have to juggle all of the day-to-day operations of running a business.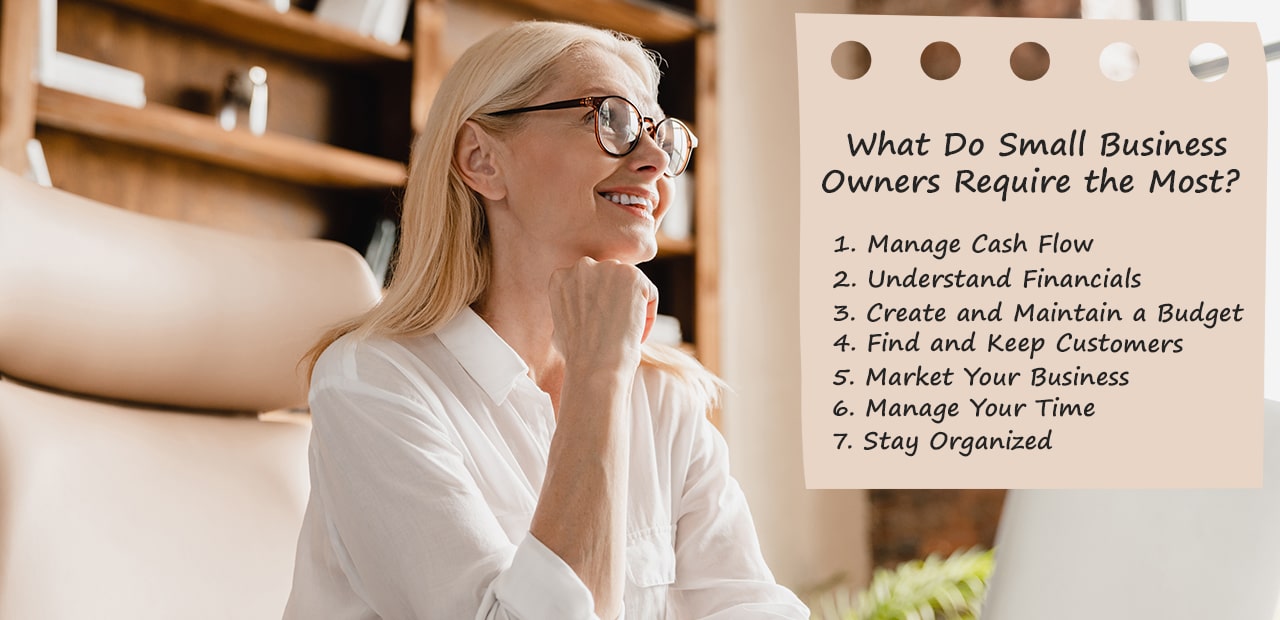 That's why it's so important to have access to resources that can help them manage their businesses effectively. Here are some of the most important things small businesses require:
Manage Cash Flow

One of the most critical aspects of running a successful small business is maintaining a positive cash flow. This means having enough money to cover expenses and keep your business afloat.
Understand Financials

To manage your cash flow effectively, you need to understand your business's financials well. This includes things like your revenue, expenses, and profit margins. If you don't have a solid handle on your business's finances, making sound decisions about allocating your resources can be very difficult.
Create and Maintain a Budget

A budget is essential for any small business owner. Without a budget, it's very easy to lose sight of your spending and end up in a difficult financial situation. Creating and maintaining a budget may seem like a daunting task, but there are plenty of free resources that can help you get started.
Find and Keep Customers

Acquiring new customers is essential for any business, but it can be especially challenging for small businesses. Once you've found potential customers, you must do everything possible to keep them returning. This includes providing excellent customer service, developing strong relationships, and offering competitive pricing.
Market Your Business

Marketing is another critical aspect of running a successful small business. You must find effective ways to reach your target market and promote your products or services. Many free marketing resources are available, so be sure to take advantage of them!
Manage Your Time

As a small business owner, you likely have a million and one things on your to-do list. And it can be tough to find the time to get everything done. That's why time management is so important.
Stay Organized

Keeping your business organized is key to running a successful operation. This includes maintaining accurate records, staying on top of your inventory, and keeping your office space tidy.
What do you require as an entrepreneur? Talk to us today and see how we can help you.
What are the Most Important Free Business Tools?
While there are some essential tools that small business owners need, the most important tool is often the free one: your time.
As a small business owner, you have to be very careful with how you spend your time. You need to make sure you're using it wisely and efficiently. Otherwise, you'll quickly find yourself overwhelmed and bogged down in the day-to-day operations of your business.
The most important thing is to create a method that works for you, whether using free software or not. This might include establishing set office hours, taking rests, and delegating tasks to others.
Addressing the Entrepreneur Burnout + Tips for Small to Medium Business Owners
It's no secret that being an entrepreneur can be both challenging and rewarding. But what happens when the challenge becomes too great and the rewards seem few and far between? Many entrepreneurs find themselves struggling with burnout.
Burnout occurs when you've been pushing yourself too hard for too long and finally reached your breaking point. Symptoms of burnout can include fatigue, cynicism, irritability, insomnia, and feeling overwhelmed or undervalued.
If you're experiencing burnout, it's important to take a step back and assess what's happening. Maybe you need to take a break from your business, or maybe you need to make changes to regain balance. Whatever the case may be, don't be afraid to reach out for help. There are several free resources available that can help you get back on track.
There are a few key things that can help entrepreneurs avoid or address burnout:
Prioritize your health and well-being – Make time for exercise, relaxation, and healthy eating. It's also important to get enough sleep each night.
Create a support system – Friends and family can be a great source of emotional support, as can other entrepreneurs who understand the challenges of running your own business.
Set boundaries – It's important to be mindful of how much time you spend on work and ensure you're taking time for yourself. This might mean turning off notifications after work hours or setting aside specific days or times each week for work-related tasks only.
Simplify your business – Take a close look at your business and see if there are any areas you can streamline or simplify. This will help you save time and energy in the long run.
Take a break – If you're feeling burnt out, it's important to take a step back and give yourself a break. This might mean taking a vacation, taking some time off work, or just taking a few days to relax and recharge.
Seek professional help – If you're struggling with burnout, don't be afraid to seek out professional help. Several free resources are available, such as counseling or coaching.
Find a work/life balance – It's important to find a healthy balance between work and the rest of your life. This means making time for your hobbies, interests, and relationships outside work.
Don't be afraid to ask for help – As an entrepreneur, you can't do everything independently. Delegate tasks to others and build a strong team of employees, contractors, and vendors who can help you with the day-to-day operations of your business.
No matter your challenges as a small business owner, know you're not alone. There are free resources available to help you through tough times. And with the right support system in place, you can get through anything.
Ready to get the help you need? Schedule a free consultation call with us and learn how 20four7VA can help your business.
Conclusion
These are our top free tools for small business owners in 2022! We hope you found this list helpful and that you'll be able to use some of these tools to help your business grow.
Do you have any favorite free tools for small businesses? Let us know in the comments below! And if you found this article helpful, please share it with your friends!
What free resources do you find most helpful for running your small business? Let us know in the comments below.
Don't forget to sign up for our newsletter, so you never miss an update! We'll be sharing more free resources, tips, and advice for small businesses in the future.