Hiring a Virtual Assistant: Tasks You Can (And Should!) Delegate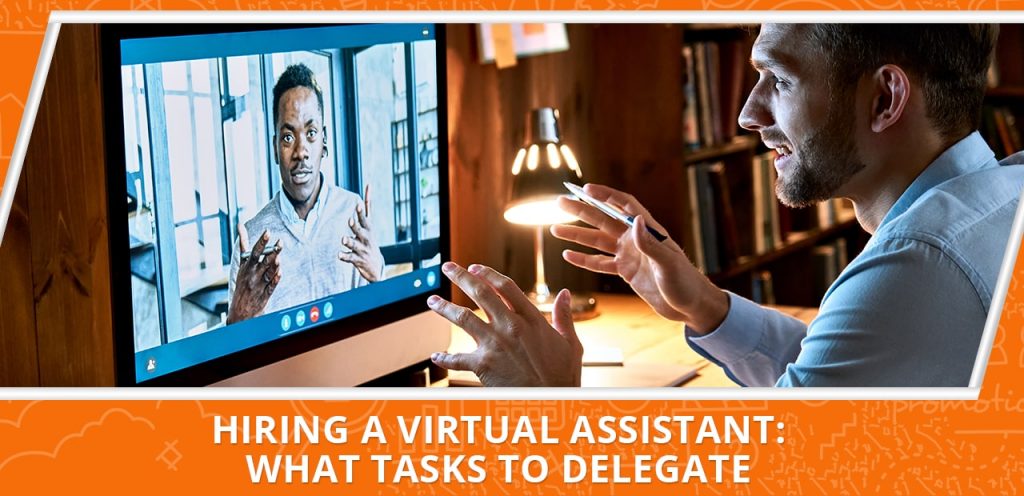 For the past two decades, virtual assistant outsourcing has been used increasingly by small business owners to increase their bottom line by reducing costs. Thanks in part to The 4-Hour Work Week, the New York Times best-selling book by Tim Ferris, many business owners have discovered, and continue to discover, the many benefits of hiring a virtual assistant (VA).
With the pandemic bringing remote work and alternative staffing solutions into the spotlight, virtual assistance evolved from a popular, cost-effective staffing option for small businesses to a highly viable staffing solution for medium-sized companies and major enterprises.
Today, businesses of all sizes are incorporating virtual assistants into their workforce. From entry-level admin virtual assistants who can work on menial tasks to specialist virtual assistants who can handle specific tasks in the creative or technical fields, virtual assistant services are now incorporated across a wide range of business processes and teams.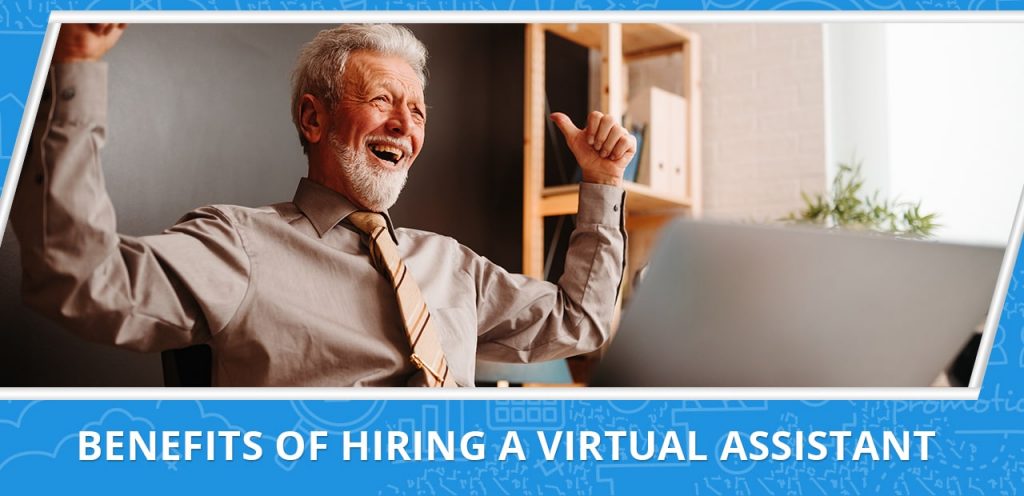 Benefits of Hiring a Virtual Assistant
Unlike an in-house full-time employee, physical presence is not required for a virtual assistant to get the job done. This means that when you hire a virtual assistant, you don't have to spend on the usual overhead costs of hiring an employee, such as office space, computers, office supplies, and more. Plus, since there are no geographical restrictions, your business won't be bogged down by commuting issues.
Another benefit of hiring a virtual assistant versus a local employee is scalability. While you can hire a virtual assistant for a full-time job post, hiring them for a part-time position is also perfectly acceptable. This allows you to save money and reallocate the budget for another specialized VA. This is why hiring a virtual assistant is so scalable.
Finally, if you work with a full-service virtual assistant company like 20four7VA, you don't even have to worry about screening potential candidates, managing the onboarding process, monitoring your VA, and processing payroll — the VA agency can do all these for you.
Integrating Virtual Assistants Into Your Workforce
For companies that are used to hiring a full-time employee for each position, determining all the tasks to retain in-house versus those to delegate to a virtual assistant can be challenging.
Many business owners usually hire a general virtual assistant or administrative virtual assistant as their first VA. They delegate several daily tasks or mundane tasks that take up their valuable time. These include data entry, booking appointments, answering emails, and fielding phone calls.
Once a business recognizes that virtual assistant outsourcing is a most precious resource for productivity and cost reduction, the business owner naturally starts trying to figure out other tasks that they can outsource to a virtual assistant.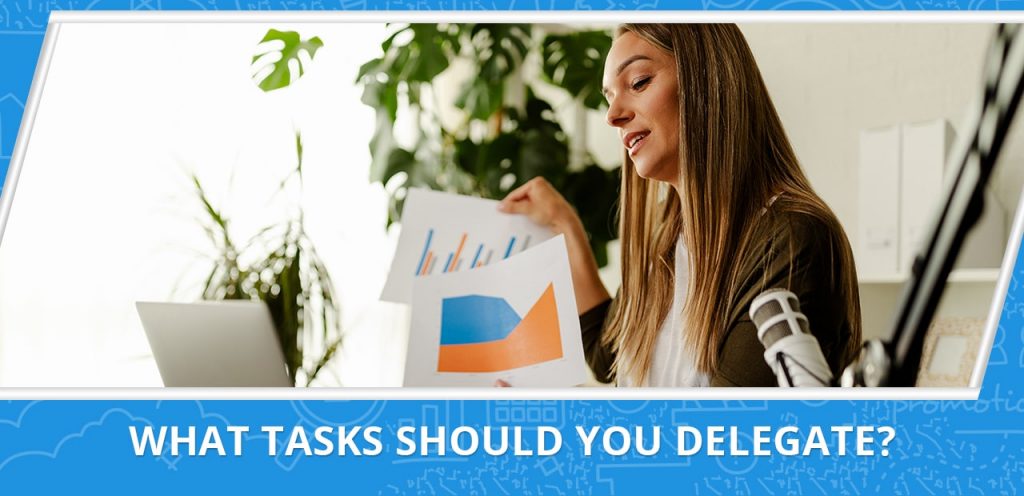 What Tasks to Delegate According to Industry
Since each industry has its unique staffing needs, the best way to determine how to outsource is by looking at what tasks need to be done. Here are some of the top industries that outsource to virtual assistants.
eCommerce
The eCommerce industry was one of the early adopters of virtual assistant outsourcing. Small business owners selling on Amazon, eBay, Walmart, Shopify, and more have long relied on virtual assistants to help them manage their online stores. Here are some of the most common tasks eCommerce business owners outsource.
Keeping your account on Amazon or other online marketplaces healthy is crucial. To avoid Amazon penalties and issues, hire an eCommerce virtual assistant to manage your online store.
Product Sourcing and Inventory Management
Hiring a VA to handle your product sourcing and inventory management ensures that your business stays competitive in the eCommerce space. With VAs who are experts in product sourcing, you can easily leverage tools like TradeKey or Alibaba to find wholesale suppliers for everything from jewelry to electronics.
Customer Service and Social Media Management
Virtual assistants are great for providing customer service, especially on social media. They can handle shipping and shipment questions, return or exchange requests, product questions, terms of sale issues (price discrepancies), technical support on using products, and more.
Product Photo and Video Editing
As the internet becomes more visual, product photos and videos are no longer just an afterthought. Creating high-quality product photos is time-consuming. It also requires experience with photo and video editing tools like Photoshop, Lightroom, and After Effects. A business owner can easily outsource this task to a graphic design or video editor virtual assistant.
A virtual assistant can help you build your online store using a variety of eCommerce platforms, including Shopify and Squarespace. All you need to do is provide them with the content and images for your website, and they'll take care of the rest.
Product Listing Optimization
Because online selling is so competitive, your product descriptions need to be top-notch. A virtual assistant can help you create engaging and persuasive product descriptions that will convince shoppers to click "Add to Cart." A VA can also research keywords to improve the search presence of your products.
Telehealth
The healthcare industry is one of the fastest-growing industries when it comes to virtual assistant outsourcing. In fact, virtual assistants are already taking over a lot of phone calls and emails from healthcare providers. Here are some of the common tasks that healthcare providers outsource to VAs.
Medical Receptionist, Appointments & Scheduling
The healthcare industry requires a lot of coordination between medical professionals, insurance companies, and patients. That's why many doctors now rely on virtual assistants to handle their appointments and scheduling needs.
Doctors who specialize in certain areas need to carry specific supplies with them at all times. A telehealth VA can help by filling these orders for needed supplies and medications.
Medical Billing and Insurance Verification
Doctors and other healthcare professionals often spend a lot of time inputting patient information into databases and billing software. Virtual assistants can handle this tedious work quickly and efficiently for you.
Healthcare professionals also spend a lot of their time dealing with insurance companies and patients. A virtual assistant can help by answering patient questions, processing insurance claims, and managing financial records.
Data Entry, Medical History, and File Management
Virtual assistants can handle the daily tasks of medical office management, including filing patient records and updating business software with current patient data. A VA can also manage a doctor's appointment calendar.
Document Transcription & Formatting
Many doctors rely on virtual assistants to transcribe their audio files into digital documents that they can store and edit. A VA can also reformat medical documents to meet specific needs, such as changing a report from simple text into an image or PDF file.
Podcasting
The podcast industry is booming, and with more podcasts cropping up, building an audience and producing high-quality content are crucial. To keep up with the competition, you must delegate administrative tasks and specific projects to a virtual assistant so you can focus on growing your own business. Here are some of the tasks podcasters can hire a virtual assistant for:
Guest Speaker and Topic Research
The best podcasts are those that offer a variety of engaging content for listeners. To produce an audio show that attracts a loyal following, you need to incorporate various topics, guests, and experts into your podcast series. A virtual assistant can help you find the best guest speakers based on your audience's topic preferences and interests.
Schedule Coordination and Calendar Management
Podcasters typically release a new episode once per week, so they need to coordinate with their guests and cohosts in advance. Aside from helping you book guest speakers, a VA can help plan the timeline of each episode from pre-interviews to post-production as well.
Podcasters who don't have time to edit their podcasts can outsource this task to a virtual assistant. A podcast virtual assistant will not only edit the audio files but also mix them, add music or sound effects, and even upload your podcast onto popular hosting services like iTunes. An ideal virtual assistant for this task should also have some video editing experience if you're recording videos for your podcast episodes too.
Virtual assistants can help you manage all of your accounts on various social media platforms. The right virtual assistant will have a range of social media skills, from creating and sharing your content to engaging with prospects and customers on behalf of your brand.
Episode Transcription and Creation of Subtitles and Show Notes
Virtual assistants with strong language skills can transcribe your podcast and any accompanying videos so you can easily present them to your audience. A virtual assistant can also help you prepare show notes and subtitles for your podcast episodes.
Virtual assistants can help you promote your podcast and connect with other podcasters and bloggers for collaboration opportunities. They might also have some graphic design experience to develop show logos, promotional images, and social media headers.
Construction
Hiring a virtual assistant to take care of administrative tasks and other office responsibilities allows you to focus on the field. Here are some of the top tasks construction businesses and contractors delegate to a virtual assistant.
Schedule and Calendar Management
Construction professionals handle a lot of appointments with clients, subcontractors, and suppliers that need to be coordinated efficiently. A construction virtual assistant can help you schedule meetings and keep track of the calendars for everyone involved.
Billing Reconciliations and Expense Tracking
Construction professionals and contractors typically deal with a wide range of vendors for payments and supplies. Because the bills can get complicated, you must have a virtual assistant to help manage your payments and expenses. A construction VA can audit vendor payments, track all payments on behalf of your business, and reconcile monthly statements.
Construction professionals and contractors have to deal with a lot of paperwork, including proposals, invoices, presentations, estimates, quotes, bids, contracts, disclaimers — the list goes on. A virtual assistant can help you create customized documents for your clients by using templates you've created in advance.
Contract Generation and Management
Virtual assistants who have experience working in a construction business or a contracting firm can help you prepare and manage contracts for your clients. They can take care of generating, finalizing, and managing various contracts with subcontractors and suppliers.
Subcontractor Communication
Since subcontractors are an essential part of your team, you must communicate with them efficiently. The virtual assistant should be able to arrange meetings, take notes during those meetings, and relay messages on your behalf while knowing what information is sensitive or confidential.
Virtual assistants are great for completing some of the more tedious administrative tasks that can take up your valuable time. They can manage email marketing campaigns, handle customer service issues, process orders on behalf of your business, file paperwork, and do data entry.
The industries mentioned above are just a few fields that can benefit from hiring a virtual assistant. Practically any industry will have several tasks that can be outsourced to a VA. Whether you have a small lead generation business or a big real estate franchise, hiring a virtual assistant can boost both your top line and bottom line.
If you need help choosing exactly what types of VAs to hire to grow your business rapidly, we can help. Book a free call with one of our Business Growth Specialists today.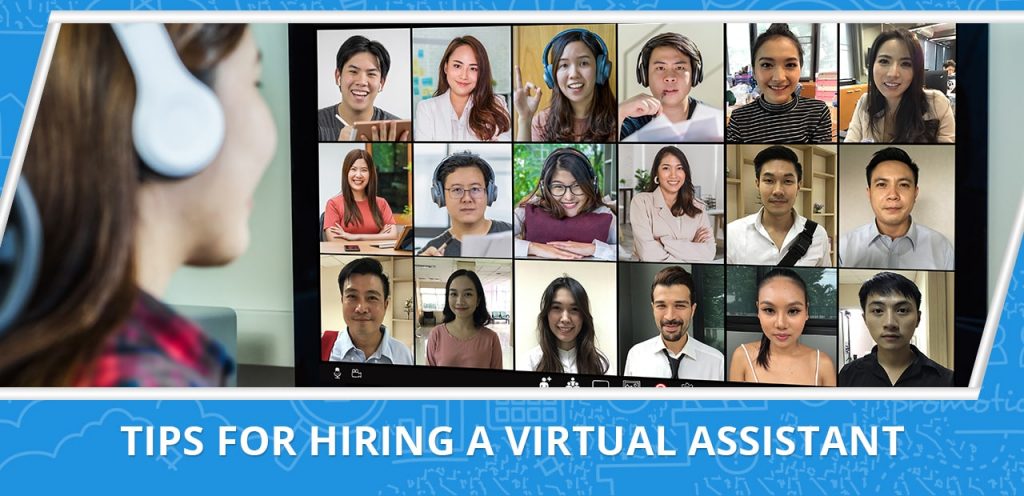 Tips for Hiring a Virtual Assistant
Whether you're hiring a VA for small tasks like data entry or high-value tasks like project management, you need to find the right person for the job. There are several things you should consider before hiring a virtual assistant. Here are some of the top tips for finding your perfect VA candidate.
Set realistic expectations. Setting realistic expectations regarding the VA's rates, work hours, and responsibilities is crucial to ensuring that they can do each task successfully.
Look for someone with relevant skills and experience. Make sure they're familiar with your industry and business goals. This helps you get them started with little to no additional training.
Hire someone who has a positive work ethic and is willing to learn about your business.
Have a thorough interview process. Prepare good questions, get on a video call instead of an audio call, and be clear with your task list and the specific skills you need.
Give them a test project. Don't hire your virtual assistant without testing their skills and reviewing the quality of their work first. They should be able to complete the task to your satisfaction before you enter into a long-term contract with them.
After hiring a VA, make sure to maintain open communication lines with them. Schedule daily check-ins at least for the first week or two, which will serve as your trial run with them. Also, don't forget to provide feedback on whether they've done a great job or not.
For more VA hiring tips, be sure to check out this great article on how to hire top virtual assistants.
Ready to find qualified candidates for your virtual assistant job post? Schedule a free call with us today to get a free quote.