How to Become a Personal Assistant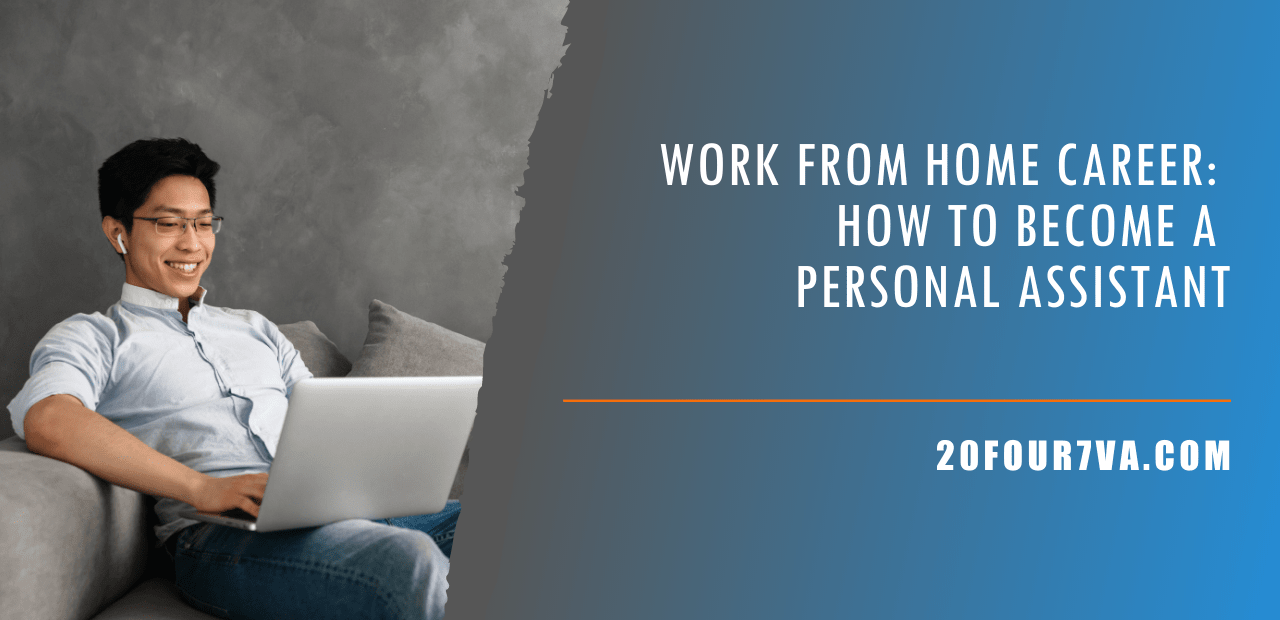 More than ever, a work-from-home job arrangement is the most convenient and safest option — at least for jobs that can be done remotely. With this kind of work arrangement, you only need a computer or mobile device and access to the internet. Remote work has been increasing as more businesses clearly see the major benefits of working from home and employing virtual assistants instead of traditional in-office workers.
Job seekers wanting a home-based career are well aware of the flexibility and freedom that remote work entails. There is convenience in no longer having to commute to go to a physical office. Without the commute stress, all the energy saved is spent on focusing on tasks. Additionally, having the ability to log in to a virtual workspace allows employers to hire skilled and qualified remote workers without being limited by geographic boundaries.
With everyone looking for legitimate opportunities to earn while staying at home, an online personal assistant career is one of the most sought-after positions. So how do you become one?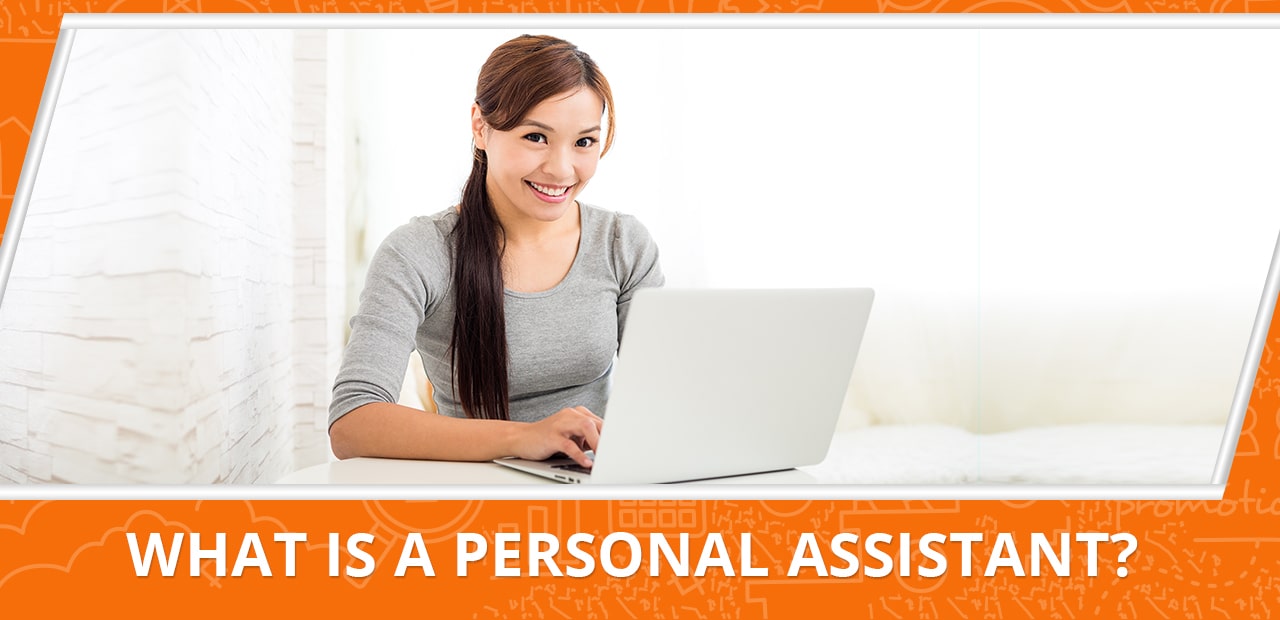 What is a Personal Assistant?
A personal assistant (PA) is a personal secretary or administrative assistant who helps carry out various tasks for an individual. Assistance can come in many forms, including carrying out daily management of personal and business duties. They may also act as the representative or point of contact for people who want to communicate or collaborate with the individual they represent.
Responsibilities may include:
Screening and handling phone calls, correspondence, requests, and inquiries
Managing and organizing meetings and appointments
Booking and arranging transport, accommodation, and other traveling details
Helping organize meetings, events, and conferences
Setting reminders on important tasks, deadlines, and other schedules
Creating, compiling, and preparing briefs, reports, and presentations
Managing important documents and organizing files in a database
Taking dictation and minutes during meetings
Collaborating with staff, clients, and suppliers
Conducting research when needed
Managing and filing expenses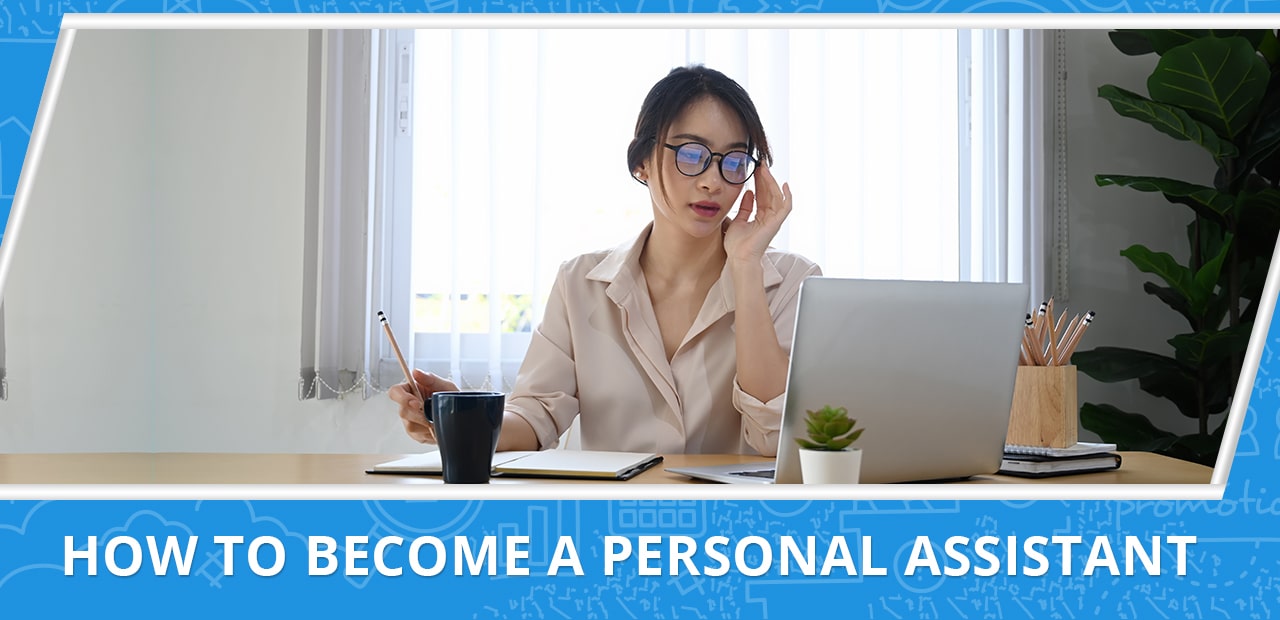 How to Become a Personal Assistant
The need for personal assistants has steadily increased over the years, especially as more and more businesses move towards an online-first presence. Although you need to have various skills, knowledge, and expertise to become one, there is no specific set of skills or qualifications to become a personal assistant, especially if you aim to be a work-from-home virtual assistant.
This is not to say that a certain level of educational achievement is not needed. To get an entry-level position, you at least need to have a high school diploma (or a General Educational Development [GED] certificate, depending on where you live). A PA's main job is to provide administrative or clerical assistance, so basic skills such as math, reading, writing, reasoning, and computer skills are necessary.
Depending on the industry, some employers may require their PA to have a business or an Associate's degree. Others may prefer assistants who have interned at a specific department, while others may only require their PA to complete a short course or earn certifications. Personal assistants are usually trained on the job, but employers may also provide additional, comprehensive training for super niche industries.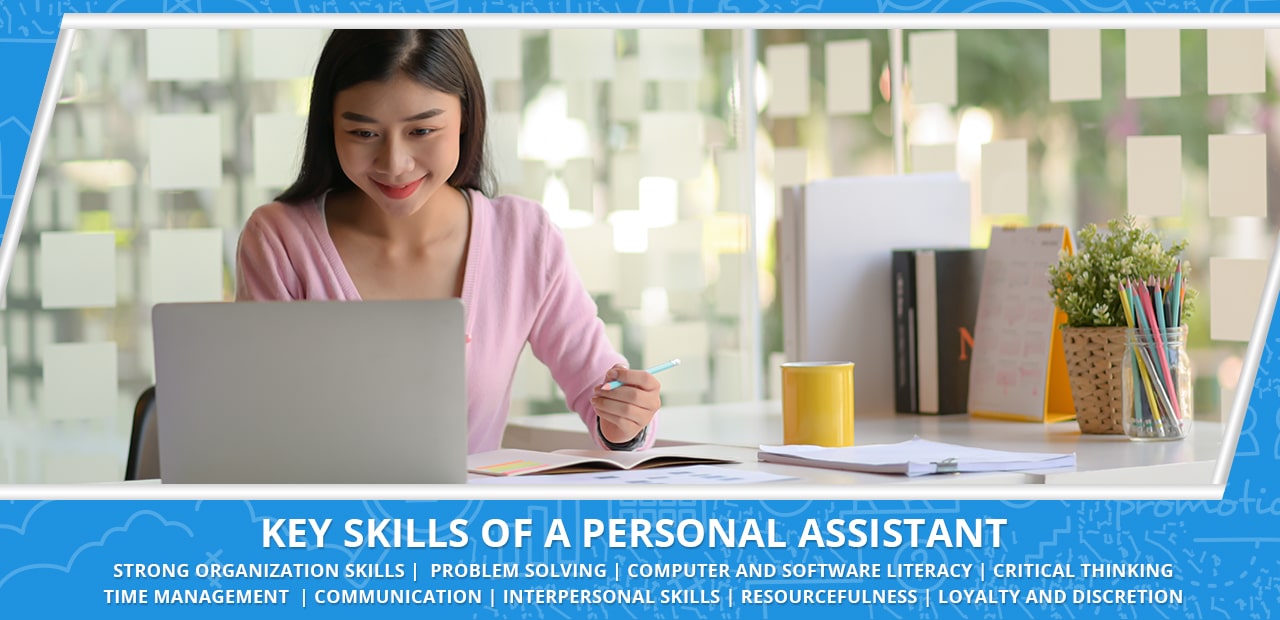 What are the Key Skills of a PA?
Skills will vary based on the job you will be applying for. Some skills are innate, but you can acquire most of them through training. Take note that employers and hiring managers will be looking for key skills in applications. This means that you must list the skills you have and mention them in the cover letter. You can also bring up these skills in the interviews as interviewers will more than likely inquire about them.
Below are examples of hard and soft skills that may be essential for the personal assistant role that you want to apply for. Please note that the list below is not exhaustive but should serve as a guide for job seekers.
Strong Organizational Skills
As a personal assistant, you will take on numerous tasks, and often many of them at once. Being organized is important because it lets you tackle duties quickly and efficiently. Being well-organized means that you create a system to stay orderly and stick with it consistently while making sure that you accomplish what is needed to be done.
The first order of being a PA is making sense of what areas need to be improved so that the manager or executive will fulfill their duties with little to no incident. Essential organization habits include writing things down, prioritization, taking note of schedules and deadlines, planning, delegation, decluttering, and time management.
Problem Solving
As someone who supports a manager or an executive, personal assistants will inevitably face many challenges daily. If your boss deals with multiple clients, unexpected situations are bound to happen, and as a PA, it is your job to deal with these situations discreetly and efficiently.
To be able to solve a problem, you need to identify and analyze it. The next step is to look for the root of the cause/s, develop multiple solutions, and then implement the best course of action. Remember that a complicated problem becomes easier when it is broken down into smaller portions.
Computer and Software Literacy
Having basic computer literacy skills is important since you need to use the computer and related technology to work as a virtual personal assistant. There is more to just knowing how to turn a computer on and off and knowing how to type; you should also be able to handle using software, search engines, communication platforms, social media, and office productivity tools. PAs should know how to adjust and take the initiative when learning new software and programs for their job.
Critical Thinking
Critical thinking goes hand in hand with problem-solving. It is the ability to analyze situations and their facts, data, and evidence. There may be times that you need to make important decisions or create sound alternative solutions for a problem, and it is through critical thinking that you can deduce information to make logical decisions.
Can critical thinking be developed as a skill? Absolutely. One of the best ways to become a critical thinker is self-awareness. Instead of accepting all assumptions (no matter how fallacious), you need to learn to challenge and question them through observations. However, it is no good to argue for argument's sake because statements need to be supported by evidence to justify your opinion.
Time Management
Personal assistants are in charge of their boss' schedules, and they may oversee project deadlines. Time management is an essential skill because you need to plan and decide how much time to allocate for certain activities. It would be best to learn prioritization by establishing the order of tasks, especially as important and urgent matters will inevitably pop out of nowhere.
PAs may also take part in goal-setting or at least making sure that things are on track. This process involves developing the steps to guide management or other employees towards the goal.
Communication
A personal assistant must be great at both verbal and written skills. As someone representing an executive or a manager, it is your job to communicate instructions and ideas clearly and concisely to individuals, including CEOs, supervisors, and clients. Effective communication is a two-way street, and that is why listening skills also matter.
Remember that listening is not the same as only hearing what is said. Active listening involves fully giving your attention to verbal and non-verbal messages (if in person) to understand what the other is saying correctly. Through this, you know what best to say in response to have a constructive and productive conversation.
Interpersonal Skills
As an extension of the person you work for, you need to communicate and collaborate with others in a professional and affable manner. Good interpersonal skills are an important factor in ensuring that business relations stay strong. It is critical to interact in a way that conforms to social rules, while being professional will go a long way when working with others. Examples of interpersonal skills include active listening, public speaking, expressing appreciation, conflict management, collaboration, dependability, and empathy.
A less than pleasing personality can be detrimental no matter how good you are at your job as a personal assistant. People want to work with others who are warm, receptive, and communicative. Some are naturally good at interpersonal skills, but that does not mean that those who are not will never be good at it. Continuous interaction and a conscious effort to be positive and solution-oriented are key to developing these traits.
Resourcefulness
Resourcefulness is an important trait if you want to be an excellent personal assistant. Frankly, there are difficult situations that will seem insurmountable. But a resourceful PA will turn the odds and make things possible. How do you become resourceful? Research. For things that you don't know, searching about the topic on the internet is a way to go about it. Read articles, watch videos, listen to podcasts, or even take a short course to learn. You do all these things because it is exactly why your employer hired you: to find solutions.
Cultivating resourcefulness as a skill is hard work. If you want to develop it further, you need to put in a lot of work by being willing to learn new things. In dynamic industries, you will face many new things, and you need to constantly keep up with the news or trends to support your client properly. Making yourself valuable by adding to your skillset will also benefit you.
Loyalty and Discretion
As you serve as the client's extra pair of hands, you will be privy to a lot of information that isn't available to other employees. Things such as financial reports, HR matters, mergers, and assets information should be handled discreetly. Clients should be able to trust you with sensitive information, and that includes refraining from gossiping and leaking private company affairs to the internet. Professional discretion is valuable and a hallmark of an efficient and loyal personal assistant. If you want to earn the trust of your employer, practice this.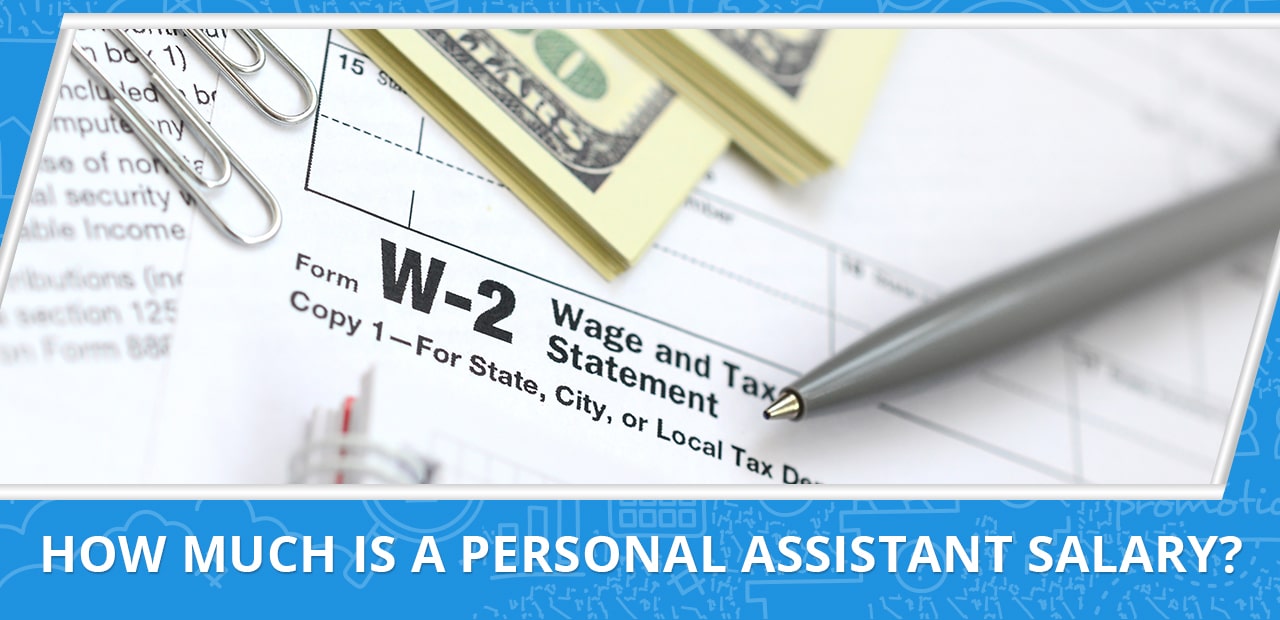 How Much is a Personal Assistant Salary?
Your salary as a personal assistant depends on who you work for, even as a virtual assistant. It also depends on where you live. For example, the average virtual assistant salary in the US is around $20 an hour. There are also other factors to consider when trying to gauge the appropriate amount that you should get for a position. Consider the nature of the business, including your education, training, and certification. If you have had prior experience, you can factor that in too.
Can I Be a Personal Assistant Without Experience?
Yes. Anyone with the right basic qualifications can become a virtual PA. It can get overwhelming to figure out where to start if you are entirely new to having a work-from-home career. Growing a business as a personal assistant is lucrative as long as you know how to do your job efficiently and keep clients happy.
Beginners should pick a niche. Experienced professional PAs may be a jack of all trades because they have added new skills over the years. If you want to start somewhere, start small. If you want to specialize in administrative tasks like being an office personal assistant, you can start with being an appointment setter or a data entry specialist. As you build your experience, expertise, and portfolio, you will find it easier to find new clients. Salary may start low, but as time goes by and your proficiency improves, you can command higher rates.
Another way to grow as a personal assistant is to network with others. When you get to know other PAs, you can get valuable advice from those who have been in the business longer than you. Heed their wisdom when you encounter difficult obstacles. You need to take every advantage that you can get in this competitive industry. Additionally, networking opens paths to new roles and clients.
Personal Assistant Career Path/Growth
Is there a career growth or path when you become a personal assistant? Yes. There are many different routes that you can take depending on the skills and experience that you have. While you may start as a junior personal assistant to a manager, your path could open to dealing with future clients who are executives and other high-ranking corporate people. You may also become a manager who oversees a team of personal assistants.
Where Can I Find Personal Assistant Jobs Online?
If you want to start your work-from-home career as a personal assistant, there are many job postings online. Many businesses are open to hiring personal assistants with no experience. Applying is as easy as creating an excellent personal assistant resume and maybe a cover letter. The most important thing to do when job hunting is to properly read the job post and pay attention to the details. To find as many personal assistant jobs as possible, you can sign up for job alerts online.
If you're unsure of starting on your own, you can always go to an established virtual staffing agency. Here at 20four7VA, we specialize in matching qualified virtual assistant candidates to clients. We have a rigorous screening process to ensure the best fit. When you apply as a virtual assistant, we provide you with training and tools to equip and help you realize your fullest potential. With us, you will have access to a large pool of clients who are looking for reliable virtual personal assistants.
Achieve work-life balance, learn new skills, and have a competitive and steady income while working from home with 20four7VA.
Ready to start your VA career? Head to our Become a VA page or visit our job board to know more!