How to Start Your New Work From Home Career as a Virtual Assistant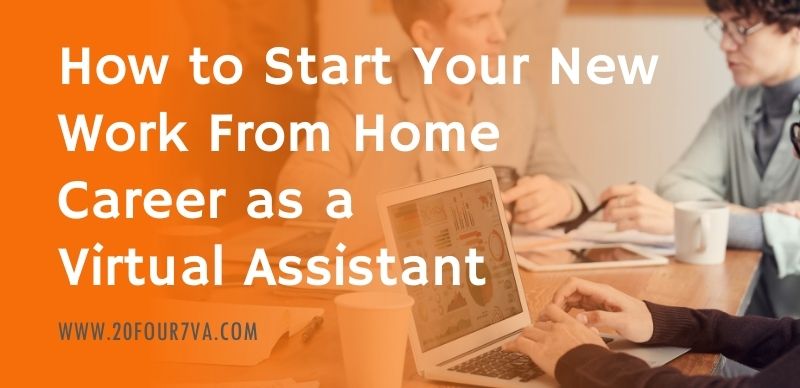 Opting for a work from home role as a virtual assistant (VA) is an excellent way to be your own boss. It's also a great opportunity for those who find the idea of working in an office setting unappealing or impractical. If you're considering work-from-home opportunities, this blog post will teach you what being a virtual assistant entails and how to get started.
What is a Virtual Assistant?
A virtual assistant is a skilled individual who provides business support services from home. Many companies hire VAs to assist with various projects and tasks, such as social media management, email marketing campaigns, data entry work, collating information, online research, web development, Amazon seller support, and more.
To become a successful remote work virtual assistant, you need strong time management skills, the ability to work independently and collaboratively with others, and strong communication abilities. You also need to be able to work well under pressure in a deadline-driven environment while maintaining accuracy.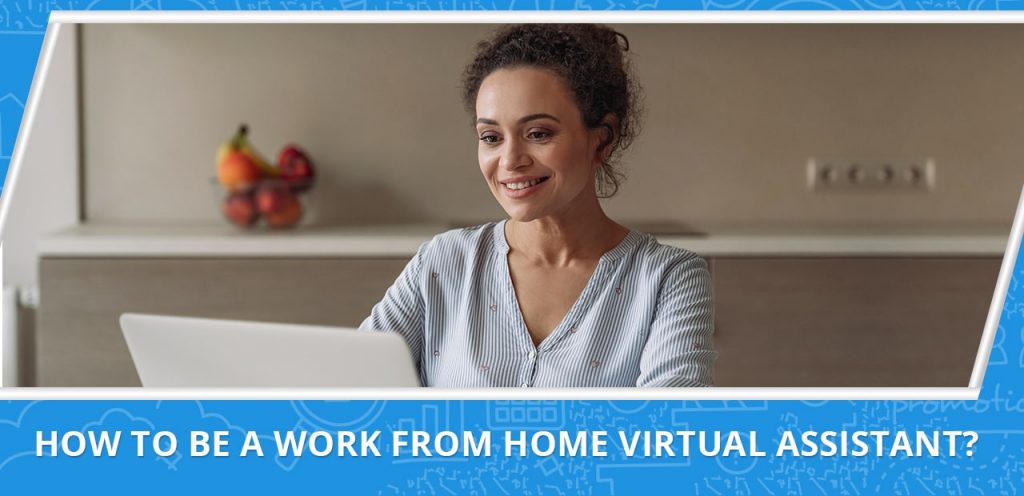 How to Become a Work From Home Virtual Assistant
There are a few different ways work from home VAs get hired, but most companies hire virtual assistants on either an hourly or part-time basis. To land the job or get a client, you need to showcase your abilities while also giving a detailed explanation of what makes you a great candidate for the job opening.
To successfully switch careers and become a work-from-home virtual assistant, you need to have skills, work experience, and training in line with the requirements of the role you're applying for. While plenty of full-time work is available, many companies also look for talented individuals who can work as seasonal, project-based, or part-time work from home virtual assistants. It's important that you have the time and flexibility to work if hired for a new opportunity.
To apply for virtual assisting jobs, you will need your own computer with high-speed internet access and a dedicated workspace that is distraction-free and has good lighting. You will also need to have all required software installed as well as any other tools or equipment needed for the job duties expected of you.
If you want to be well-versed in different virtual assistant jobs beyond booking appointments as an online secretary or administrative assistant, you can gain a lot of experience working with a virtual assistant company that caters to industries such as telehealth, real estate, construction, podcast, and niche industries.
If you work as a VA, you can take advantage of the flexibility that comes with this career. Scheduling your jobs around other things going on in your life, such as family commitments, hobbies, and interests you enjoy pursuing outside of work hours gives you the chance to work in a more balanced way.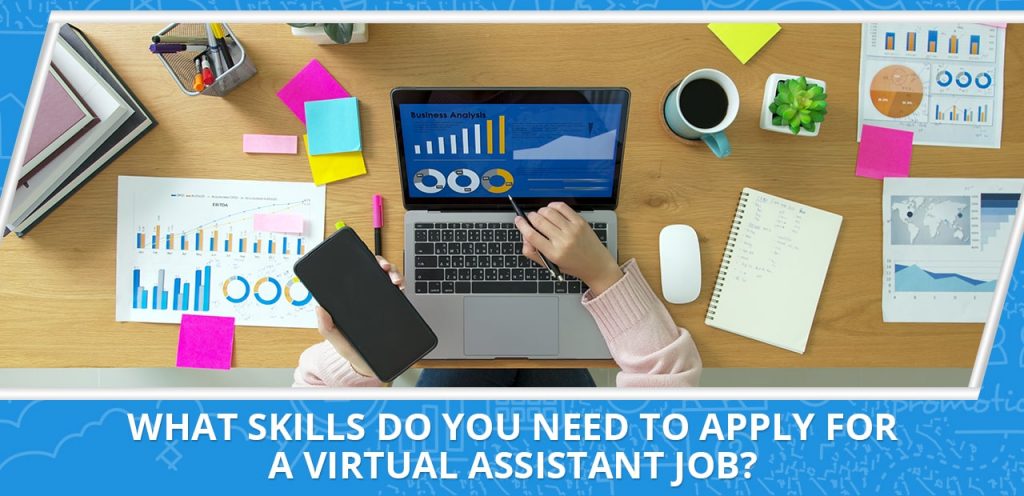 What Skills Do You Need to Apply for a Virtual Assistant Job?
If this sounds like an ideal work-from-home job for you, then you can work towards becoming a virtual assistant by completing online courses to help you develop the abilities required. No matter if you want to be an administrative assistant, a bookkeeping VA, or just want to keep doing your current job but in a remote setup, it's important to have these essential VA skills:
Organization
You must be able to keep track of all your tasks and be able to maintain files, folders, and trackers in a timely manner.
Time Management
You must be able to work on your own schedule and meet deadlines.
Communication
You must work well with a team and have good communication skills for working with clients.
Customer Service
You must work well with a wide range of clients and work types.
Research
You must know how to find the information you need for your work tasks.
Analytical Ability
You must know how to analyze processes for more efficient work.
Listening
You need to be a good listener to understand your clients' needs and help them achieve their goals.
Writing
Strong writing skills are essential and will put you ahead of the competition. You should also have experience working either independently or collaboratively with others on written work.
Self-Reliance
You must be able to complete tasks with minimal guidance.
Where to Find Home Virtual Assistant Jobs
There is a demand for virtual receptionists and other VA services around the world, and you can easily search for remote virtual assistant jobs online. You also want to ensure the companies you apply to are legitimate before applying. This will help you avoid remote work scams. Look for reviews and check if the company you're considering is a member of any work-at-home or outsourcing organizations or associations.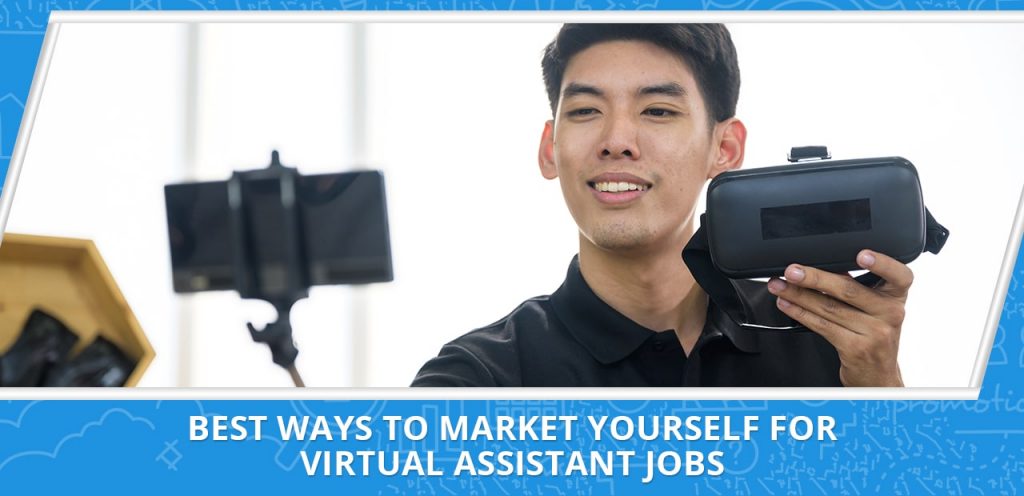 Best Ways to Market Yourself for Virtual Assistant Jobs
If you want to work from home as a virtual assistant, you'll need to put yourself out there and market your abilities and qualifications so that clients will find and hire you. Here are some of the best ways to market yourself and get hired for virtual assistant jobs:
Scout work from home opportunities
Scour work from home job boards for open roles. Go through the listings and write down the companies you think would be a good fit for your skills.
Network!
Network and connect with other virtual assistants and work from home enthusiasts on Facebook, work from home forums, LinkedIn, work at home support groups, and more.
Be on Social Media
Use social media to post about your experience as a virtual assistant. Your posts should describe your skills, experience, and how you have helped clients grow their business or take control of their workday. Make sure your social media posts show potential clients that you're friendly and approachable while being professional and highly capable.
Create an Online Portfolio
Build an online portfolio that illustrates your experience as a virtual assistant. You can create your own website or use sites such as FlexJobs to showcase your work experience and skills.
Tips for New Virtual Assistants
New work from home virtual assistants often feel overwhelmed and confused about how they will succeed at their new career choice without previous remote work experience. Worry not! Here are some work from home tips for new virtual assistants:
Have Confidence in Yourself
You need to be confident that you can work hard and succeed at remote jobs. You can do this by reading work from home success stories, taking courses that teach you the basics of working online, availing free training courses, or taking on simple jobs to build experience before applying for virtual assistant jobs.
Offer to Help Others
You can find virtual assistant jobs by offering to help others with their work. This could be something small, such as sending emails or making phone calls for them, all the way up to writing reports and managing entire projects.
Be an Expert in Your Field
Highly qualified VAs stay up to date on the trends in their areas of expertise and can easily adopt new tools and techniques.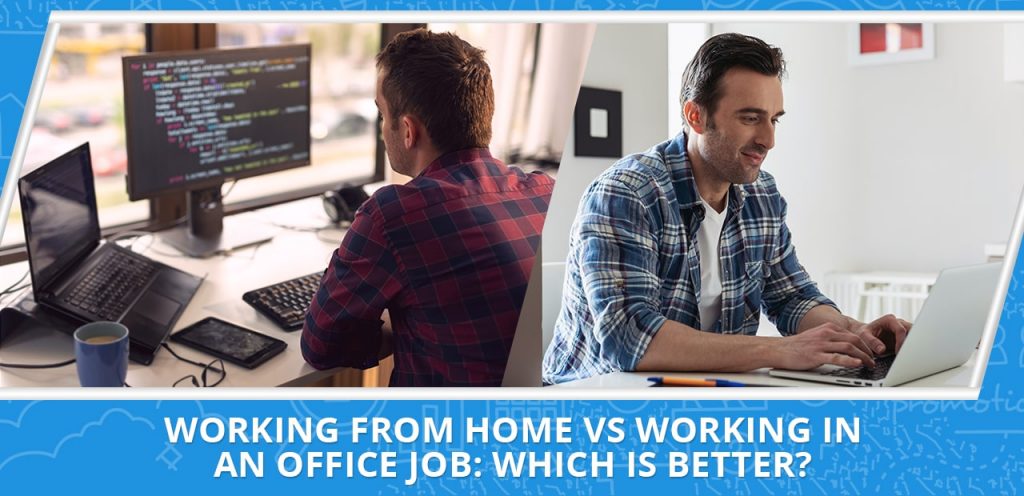 Working From Home vs. Working in an Office Job: Which Is Better?
While there are some benefits to working in an office — such as having a structured work environment and being able to connect with other employees in person — working remotely has many advantages over working on-site. These include:
No Commute!
You won't have to deal with traffic. This means you can work in your pajamas, save time and money on commuting costs, have that second cup of coffee instead of rushing to catch the train or bus, and avoid the stress of driving during rush hour traffic or waiting for public transportation.
More Flexibility
You'll be able to work flexible hours so that you may find the right work/life balance and work when you feel most productive. This is great for stay-at-home parents, people who need to care for an elderly family member, those with chronic illnesses, and those with other responsibilities that make it difficult to work on certain days of the week/month/year.
More Work Freedom
You'll have more freedom over your work. You can work when you want, how you want — whether that means working in your PJs from your dining table or dressing up and going to work like any other day or having the option of working remotely at a coworking space down the street or at a Starbucks while traveling.
Ways to Set Up Your Workstation and Stay Organized at Home
A dedicated workstation will allow you to work from home more effectively and comfortably. Here are some tips to get you started:
Set up a desk
A perfect place to have a desk or workstation is in an area of the house where there isn't much going and there are few to no distractions. You can work from a desk or table you already have or even use the top of an old dresser as your workstation.
Have a Separate Computer for Work
If possible, try not to work from the computer you use for personal things like watching movies. Ideally, you should work from a device that's only used for work so that you can avoid distractions.
Keep your desk organized
Set up your workstation so it looks professional when you sit down to work. Make sure there aren't any personal items on the desk, such as pictures and messy notes. Make sure to organize paperwork in folders or binders as well.
Protect Your Work
If you're working as a remote virtual assistant, make sure your work isn't seen by others and is protected in case someone gets into it or sees it without permission. You can set up a password on your device to protect files from being seen, work on a laptop/desktop that's only used for work purposes and nothing else to avoid distractions, etc.
Work-from-Home VA Tips
For seasoned virtual assistants, this may seem obvious, but it bears mentioning. Familiarize yourself with the tools that are best suited to working from home. Take note of the following:
Have Software Licenses
Without software licenses, you'll be limited in what you can do and how effectively you can do them. It may cost you money, but you'll work slower and miss out on many work opportunities without these tools.
Tools to Have When Working from Home
You can also improve your work by having certain tools when working at home, such as:
Phone (landline or mobile) — If you're required to take client calls throughout your workday, having a phone to receive those calls is best.
Main and backup internet connections — Apart from your main internet service provider, you'll need a backup internet source for business continuity.
Miscellaneous tools — What tools does your work require? Maybe it's a printer or scanner, a high-quality microphone for audio recordings, or a noise-canceling headset. Make sure you have the tools you need for the roles you're aiming for.
These are just a few of the things you need to know about virtual assistant careers. If you're looking for a sign that it's time to become a work-from-home virtual assistant, this is it! If you've made it this far and want to apply for a virtual assistant job, we can help!
Ready to start your VA career? Head to our Become a VA page or visit our job board to know more!