Catherine vanVonno Talks About Empowering Small Businesses on the Listening with Leaders Podcast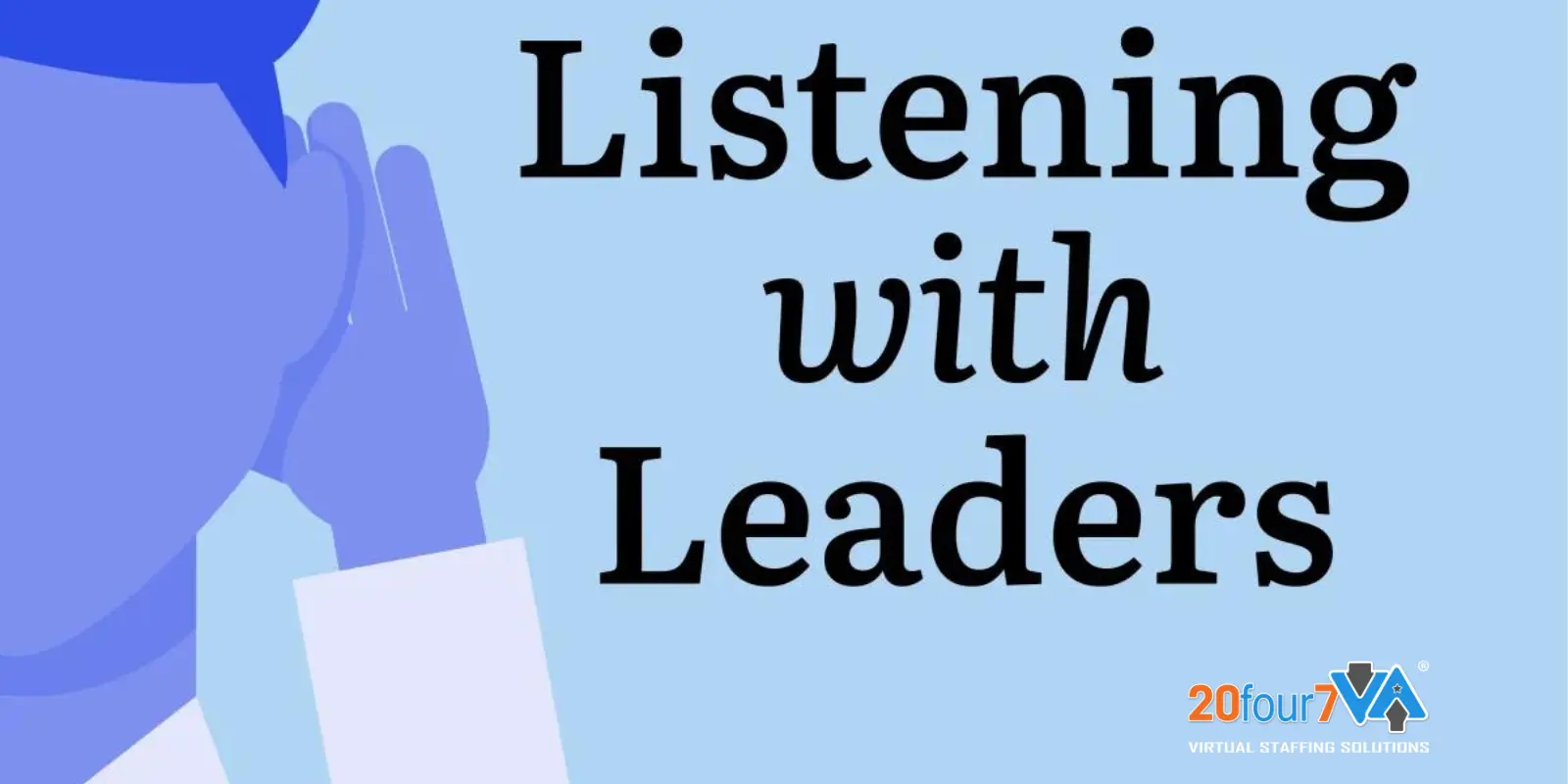 Catherine vanVonno, 20four7VA President and CEO, was featured on a recent episode of Doug Noll's Listening with Leaders podcast. In the 29-minute episode, Catherine and Doug covered a lot of ground, from how the company started to Catherine's leadership "secret sauces."
The journey so far
In the first part of the podcast, Catherine shared her life experiences before taking the helm at 20four7VA. She talked about earning her PhD and her previous life as an epidemiologist. The conversation naturally veered towards how she got involved in the world of remote staffing.
She talked about 20four7VA's journey so far, from its early days to becoming an award-winning remote staffing company. Doug was also given a quick overview of exactly what the company does to empower small businesses through virtual assistant solutions.
The importance of listening
Doug and Catherine agreed on the importance of listening, with Catherine naming the ability to listen as one of the "secret sauces" of leadership. She states, "Great ideas don't always come from the top." She emphasized how active listening can help create a bond and expressed just how much she values her team's diverse perspectives. She also mentioned how listening to people on her team helps her make better decisions for the business.
Hear more expert insights from Catherine and Doug.
About Listening with Leaders
Listening with Leaders is a business podcast hosted by Doug Noll. Every 20–30-minute episode introduces listeners to business experts, mainly founders and CEOs, who share their best scaling and leadership strategies. You can stream this podcast on major audio streaming services, including Apple Podcasts and Spotify.
About the host
Douglas "Doug" Noll is a podcast host and so much more. He's a lawyer-turned-peacemaker who is also an expert in mediation and empathic listening. Since leaving his career as a trial lawyer and earning his Master's Degree in Peacemaking and Conflict Studies, Doug has helped organizations and leaders master de-escalation and effective communication. He also founded the Prison of Peace Project, a non-profit organization teaching inmates how to become peacemakers, mediators, and trainers.
Learn more about Doug Noll.