20four7VA CEO Talks Leading Diverse Teams on Leaders & Legacies Podcast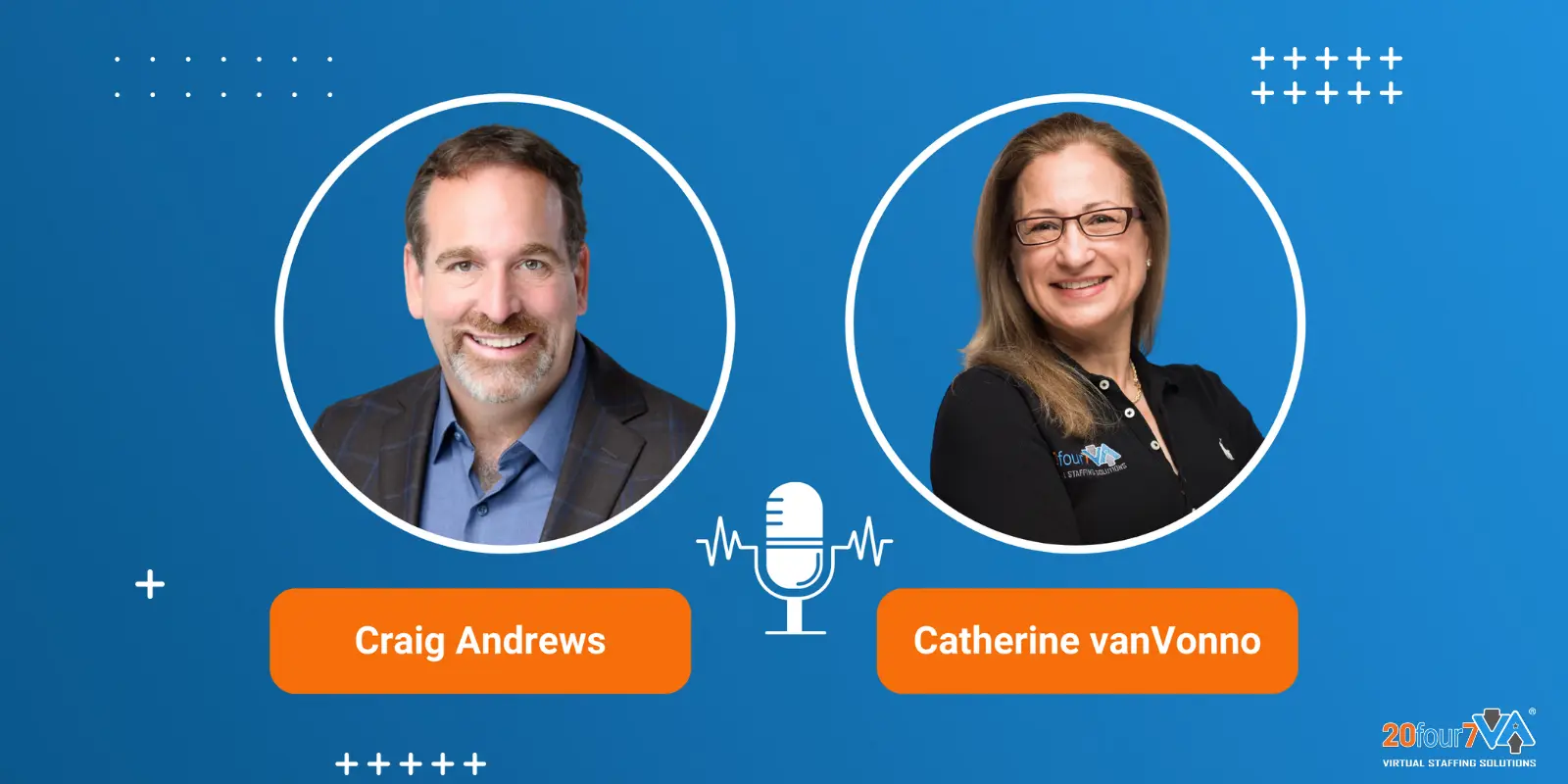 Catherine vanVonno, 20four7VA president and CEO, was featured on a recent episode of Craig Andrews' Leaders & Legacies podcast. In the 29-minute episode, Catherine and Craig talked about the impetus behind the founding of 20four7VA, the company's trajectory, and the challenges of leading a fully remote and diverse team.
What does leadership mean to Catherine?
On Leaders & Legacies, Catherine says that leadership is all about instilling integrity, allowing for expansion opportunities, and most of all, leading by example. The 20four7VA CEO shared that she is surrounded by incredible individuals and that she leans on her team for guidance. According to her, a leader is someone who can depend on others for fresh insights and who makes decisions that truly resonate with their team.
Challenges in leading a diverse team
20four7VA is a fully remote team with staffers and virtual assistants (VAs) scattered across the globe. While diversity makes 20four7VA (and any organization) stronger, it's also something that leaders need to work on.
According to Catherine, as 20four7VA expanded and began onboarding talent from different countries and backgrounds, she faced some difficulties in communication and understanding different cultures.
Over a decade into leading her fully distributed team, Catherine says that fostering an inclusive and cohesive work environment has been her biggest leadership challenge. Now that the company has more than quadrupled in size and won various awards, Catherine says that the journey has taught her to actively listen to each team member and give them her undivided attention.
Get more insights about leaders and leadership from Catherine and Craig.
About Leaders & Legacies
Leaders & Legacies is a business podcast hosted by Craig Andrews. Every 25–40-minute episode introduces listeners to remarkable business leaders who are making a significant impact in their workplace, industry, and society.
About the host
Craig Andrews is the host of Leaders & Legacies and founder of allies4me. He has been in the business for over two decades and has driven over half a billion dollars in revenue.  Craig is a well-respected entrepreneur who has been featured in multiple podcasts and leadership forums.
Learn more about Craig Andrews.