25 Inspiring Books for Entrepreneurs Who Need a Boost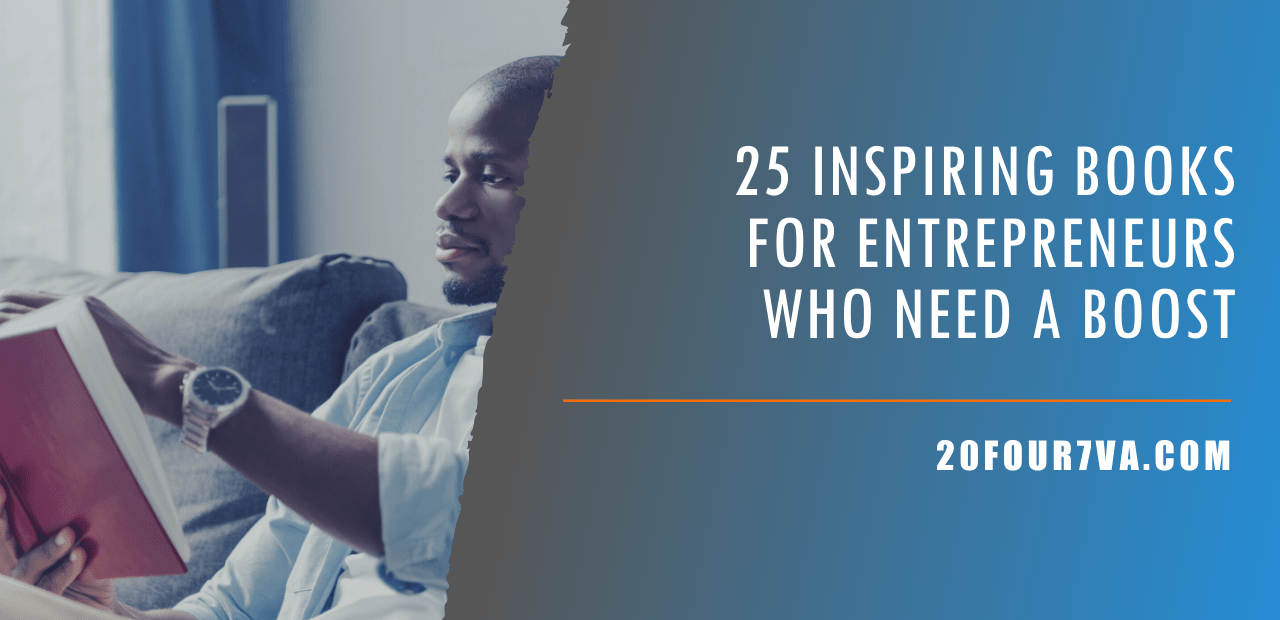 Running a business is exciting. As an entrepreneur, you are in a position to change lives with your products and services. You can leave a mark in an industry or field you care about. You can turn your passion and skills into profit. However, running a business can also leave entrepreneurs feeling isolated, pressured, or drained. Having a reading habit is a sure way to keep stress at bay. If you want to stay motivated and creative, you must have a collection of the best inspiring books for entrepreneurs.
Why Entrepreneurs Should Aspire to Read More Books
Reading comes naturally for some people. Unfortunately, running a business can quickly fill up your calendar with piles of work and appointments. This makes it almost impossible to find time to grab a book whether you have an inclination towards reading or not.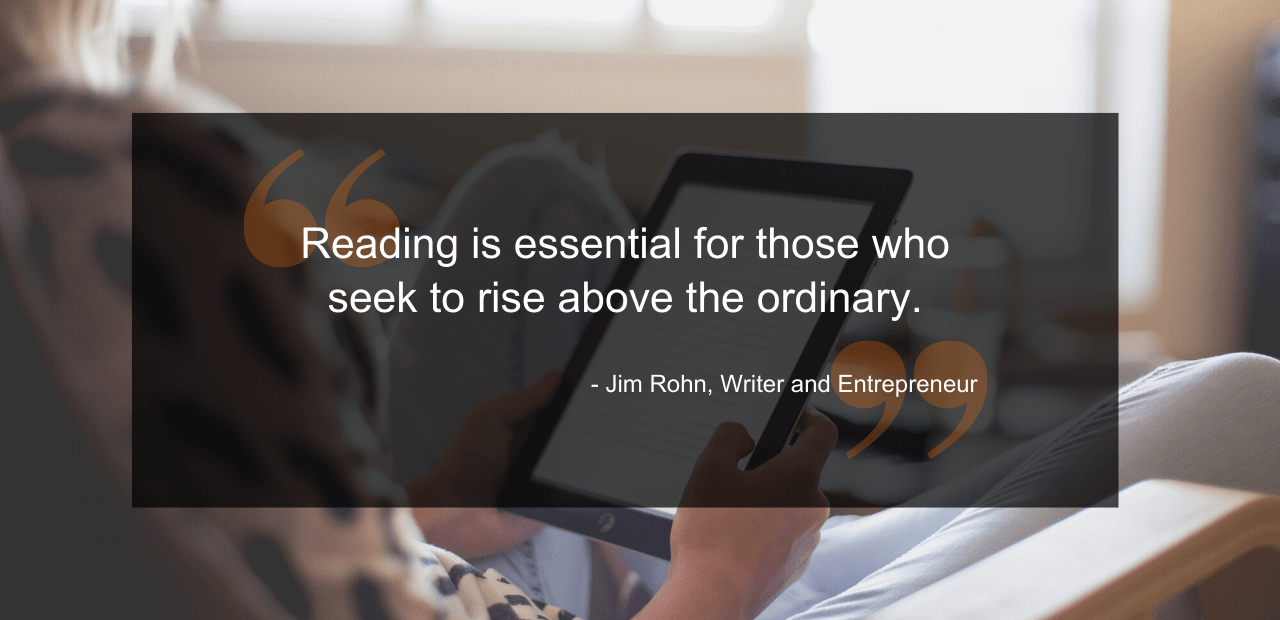 However, cultivating a reading habit is imperative if you want to be a successful entrepreneur. Even innovators such as Bill Gates and Mark Zuckerberg are known for intentionally setting aside time to enjoy a book.
Just consider the following benefits of reading:
It boosts your cognitive skills. Just as working out tones the muscles, reading a book stimulates the brain and boosts your cognitive skills. A sharp memory, pattern recognition, verbal skills, and the ability to make strategic decisions are the kind of skills that will get you far in business. These are also the very skills that you will pick up from habitual reading.
It enhances analytical thinking and imagination. Analytical thinking and imagination require focus. Unfortunately, the ability to maintain focus is hard to come by for the modern-day entrepreneur. From ringing phones and beeping gadgets to piles of paperwork, distractions are everywhere when you're running a business. If you want to get better analytical skills and stay creative, reading books can help.
A Stanford research revealed that reading results invaluable exercise to the brain stretches one's imagination, and enhances the ability to analyze situations.
It lowers stress. The ability to manage stress is not only admirable – it's imperative for survival, especially in a field as challenging and hectic as entrepreneurship. Immersing oneself in a book is one of the oldest forms of de-stressing. According to experts, the constructive distraction that books provide eases tensions in the muscles and the heart, thus lowering stress levels.
It promotes articulation and verbal skills. Vocabulary expansion is inevitable when you read. The more pages you absorb, the more words seep into your mind. As a result, you have better ways to present your ideas and articulate your thoughts.
As you peruse different types of literary format and explore different authors, you are bound to soak up the style or manner they use to express ideas. Having exceptional communication skills is indispensable when you're an entrepreneur. It's the key ingredient in delivering a winning pitch to investors, building connections with an audience, and rallying employees.
It builds confidence. People have made life-altering and groundbreaking decisions because of books. From quitting an unfulfilling job to traveling the world, inspired life choices often result from reading. Books have the ability to make people feel emboldened. When you learn that you're not alone in your fears and that others have conquered your dilemma, you get fired up to improve your situation. Reading also expands your knowledge, so that you're bound to be more strategic and resolved when you're backed with facts.
As an entrepreneur, you make important decisions regularly. When you have a store of knowledge and ideas from the books you pick up, you wouldn't be second-guessing yourself when making major decisions.
25 Most Inspiring Books for Entrepreneurs
Of course, reading alone isn't enough. Just as it's important to know the different kinds of support every business person needs, you should also know what inspiring books for entrepreneurs to pick up.
Stay motivated, develop different skills, and get a better business stance when you read these 25 inspiring books for entrepreneurs: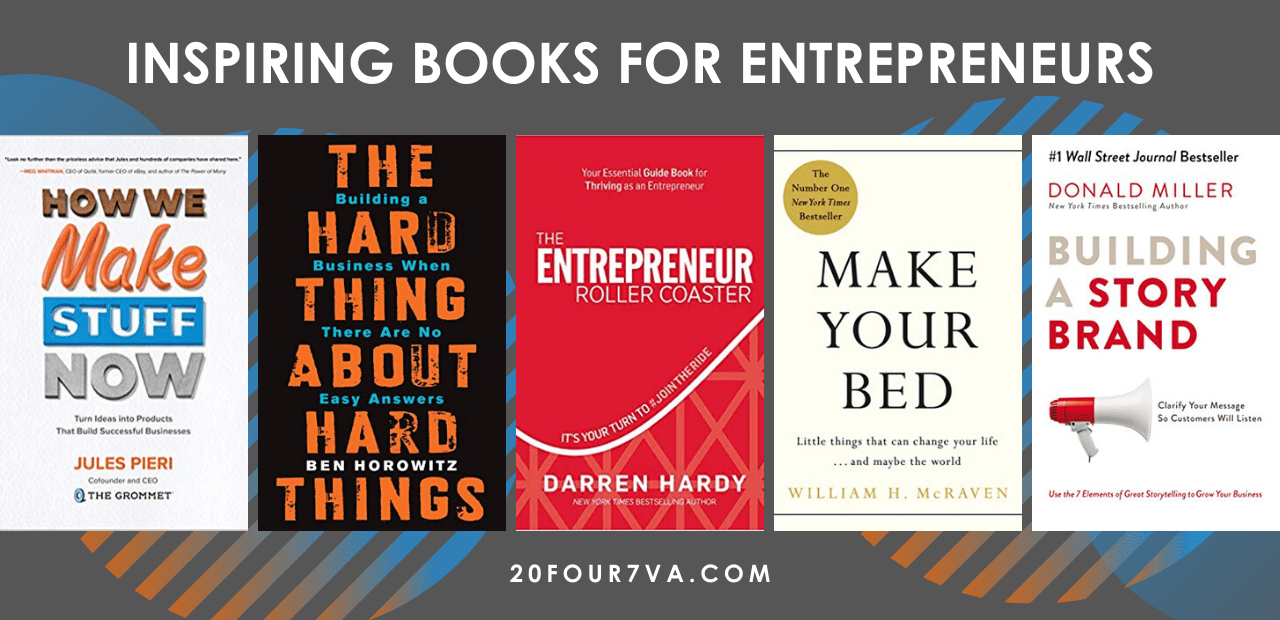 Self-improvement, continuous learning, and de-stressing are keys to business success. You can discover all these in more when you read these top inspirational books for entrepreneurs.