How to Cut Costs in Business: A Three-Part Guide

There are a plethora of resources on and offline if you want to know how to start a small business. From instructional guides on how to sell stuff on Amazon to inspirational ones that teach you the ideal entrepreneurial mindset, these sources can help you learn the basics of getting a company up and running. However, there are some things that you can only learn or fully appreciate the job, such as the importance of keeping operational costs low.
While it is tempting to spend money on the best brands for your company, these expenses can pile up fast. That is why knowing how to cut cost in a company is just as important an entrepreneurial skill as knowing how to make money online.  
Making a Cost-Reduction Action Plan: It's Not as Complex or Severe as You Think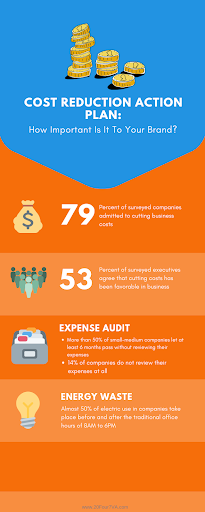 The importance of cost-cutting in companies is not a new concept, but it's not a popular one either. In fact, according to a McKinsey report, while 79% of companies have made conscious efforts to reduce spending, only 53% of managers agree that the move paid off.
This doesn't suggest that the process of cost reduction in business is inefficient or unnecessary but that entrepreneurs should be more strategic and creative with their methods. For instance, you can start forgetting the myth that regulating your expenses means making huge sacrifices and working under unfavorable conditions. For another, you must think of a cost-cutting plan as a network of pliable strategies working together instead of one big, cookie-cutter blueprint.
To make it even more workable and faster to apply, here's a cost-reduction action plan according to three different levels of adjustments: Small, Moderate, and Big. This helps you choose tactics according to your level of commitment, your current stage in business, and your long-term and short-term goals.
Here's a three-part guide on how to cut costs in business: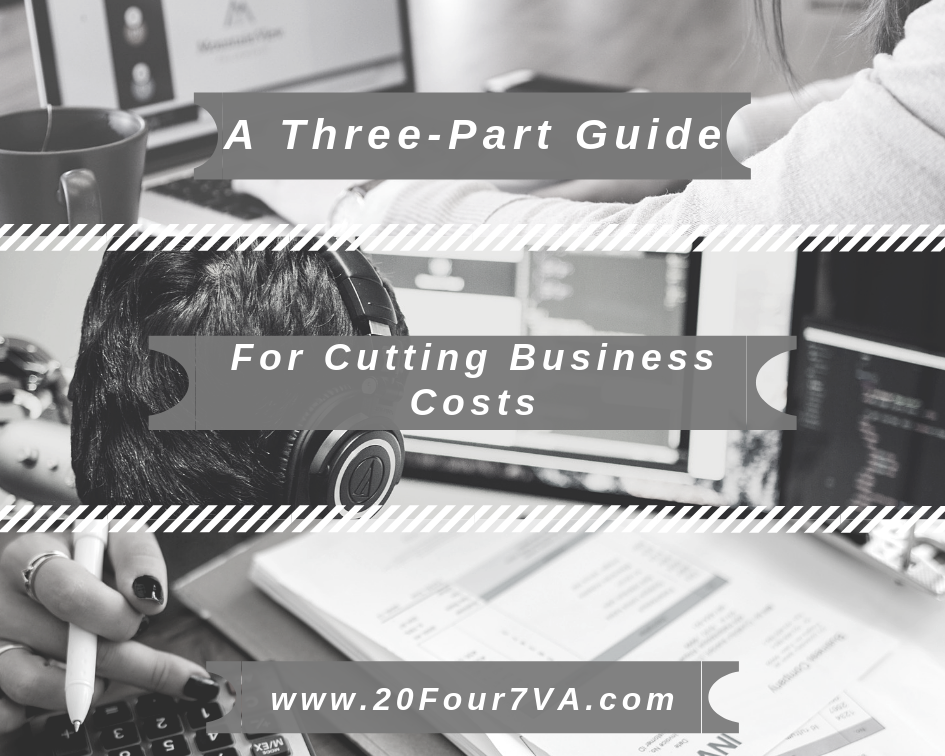 Part 1: Small Adjustments
Although these are several simple steps you can apply as soon as possible, these changes can have a ripple effect on your organization if applied consistently over time.
Here are some small changes you can make to lower your business spending:
     

Be more conscious and efficient with utilities. 
Electricity and water are basic needs when you're running an establishment, but people tend to overlook or overuse them. Carry out a thorough review of how your staff handle utilities around the workplace. Do people leave computers, lights, and appliances running even when not in use for long periods of time? Have your employees power off appliances after work and establish rules so your staff will be more energy-conscious. Regularly checking the structures around your establishment would also uncover if some inefficient installations or malfunctioning appliances are blowing up your bills. A leaky valve in your lavatory or poor office insulation when left unchecked can hike up your electricity and water bills fast.
     

Trim down on monthly services.
When you started out, you probably subscribed to different services that you believe are vital in your day-to-day operations. This could be your cleaning services, phone subscriptions, and software plans. It's time to assess if your monthly charges for these services justify their usage.
Perhaps instead of a weekly cleaning service, you can have cleaners come by only twice a month and enforce stricter rules for staff to clean up after themselves. Instead of subscribing to premium software packages where you only use a handful of features, look for free or lower-tier plans that cover the services you need. If you have a landline subscription, find out if switching your phone system to digital or VoIP would make a huge difference in your operations. Here's a guide to help you decide whether a landline and cloud-based phone subscription is better for your business.
     

Buy in bulk only when necessary. 
It's a common practice in business to buy supplies in bulk to get better prices. However, bulk buying may not always be a practical idea. Are you throwing away expired materials? Is your inventory significantly bigger than your sales? Make sure that you only buy in bulk during peak season and not the whole year.
Instead of wholesale buying, consider paying invoices in advance and see if this will get you a better deal from your suppliers since some vendors offer discounted rates for early payments.
Part 2: Moderate Adjustments
These are adjustments that may require more time to put into place. These methods may also need more research and tweaking so that they fit your needs and brand identity. These are moderate adjustments that can effectively reduce operational costs:
     

Switch to process automation.
Admin tasks take time, manpower, and energy – all of which can easily amount to thousands of dollars lest you switch to automation. Process automation, apart from being efficient, lets you save time and money.
Instead of manually recording the contact info of your prospects, capture important information and easily relay them to other platforms. Instead of painstakingly going through your sales pipeline, generate easy-to-read reports and forecasts that you and your team can discuss together. Here are 7 process automation tools to consider.
     

Find your best funding resource.
If credit card bills are taking up a huge portion of your budget, it's time you switch to a better, more affordable funding resource. Thankfully, there are several financing platforms designed for small businesses. Examples of which are Business Line of Credit, Accounts Receivables, and Small Business Loans. Knowing that you have other options apart from credit cards or personal loans will help you finance your business when there's a surge of service demands or unexpected charges that you need to cover.
     

Focus on inbound marketing.
Do you still depend on traditional forms of advertising such as radio broadcasts, print ads, or website banners? Instead of allocating a portion of your marketing budget in these platforms, you may want to prioritize inbound marketing for a change. Examples of this type of brand promotion comes in the form of content and social media marketing, search engine optimization, blogging, and webinars.
Apart from being more cost-effective, inbound marketing campaigns also give brands faster and closer access to their target consumers. They give you the ability to personalize campaigns and monitor results more accurately, thus saving you time and effort in addition to funds.
Part 3: Big Adjustments
These adjustments are Big because they have the capacity to influence your most basic operations and deep-seated company culture. Upfront, these big adjustments may entail monetary investments but in the long run, they have been proven to lower operational costs and increase profits.
These are the major shifts that will require the most deliberate planning and effort:
     

Shift to remote staffing for manpower.
Some companies need to hire in-house employees, others can operate with purely virtual staff. Today, even brands with physical establishments have the option to expand their manpower through remote staffing. In fact, working with a virtual assistant is preferable for small businesses – especially when it comes to fulfilling seasonal or short-term job positions.
Seasoned staffing companies like 20Four7VA help brands find an appropriate VA, and it's the staffing company that pays the VA. As a business owner, this relieves you from payroll and personnel supervision responsibilities. You also do not have to pay for your employee's insurance, severance, vacation/sick leaves, and work supplies. Because most VAs today have specific fields of expertise, you can delegate specialized tasks such as marketing, accounting, and design to VAs and get better work output.
     

Seek out collaborations with other brands.
There are many ways you can build a mutually beneficial relationship with other brands. You can find companies offering services that can complement your own and end up with a wider market. For example, if you are a wedding planner, work with local bakers, florists, photographers, or party suppliers so you can boost each other's clientele. You can also team up with other businesses and get lower rates or better deals when sourcing out materials or supplies. Another type of collaboration leans towards brand promotion. For instance, bloggers monetize their digital space and you can work out an arrangement where they endorse your brands to their readers.
    Strive for better customer retention. 
Studies such as the one conducted by Annex Cloud, a customer marketing company, have shown that customer acquisition is significantly more expensive than customer retention. Yet, long-time customers are more likely to spend more. In fact, average shoppers spend 67% more in their third year of being a brand customer than in their initial year. So, instead of shelling out a huge chunk of your funds for winning new customers, streamline it instead to take better care of existing ones. Design exclusive perks for long-time customers, reward product samples to shoppers who spend more, or have birth month promotions for club members.
There is no single formula for sustaining and eventually growing a company. It does, however, require different cost-cutting strategies so a brand can keep expenses low and profits high. Follow this three-part guide for cost-cutting in companies to get a head start.