10 Productivity Tools that Will Help You Be at Your Most Efficient

Productivity and efficiency are two very important things in business. Because of the time and money you invest in growing your company every single day, it's vital to ensure that everything you're investing on is running at its full potential. This includes how you and your employees work on your daily tasks as well.
Because productivity is vital in any organization, it's not surprising to see so many entrepreneurs searching for "productivity tips" or "productivity apps, or "productivity measures" and any other variation of the phrase. And while there are hundreds of existing articles that already tackle this topic, the fact that people respond differently to various kinds of productivity tools, apps, or tips and tricks means that there's always room for more information about this subject.
If you still haven't found the perfect productivity tool or app for you, here are 10 more productivity tools that will help you be at your most efficient.
Project Management and Organization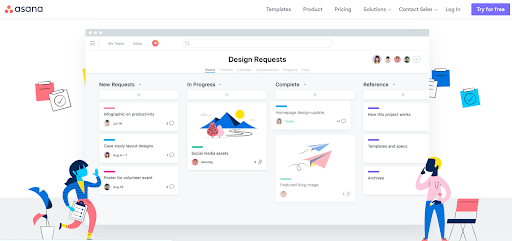 Asana is an excellent project and team management tool with a wide range of features that allow teams to easily interact with each other and see the progress of their projects. Using the tool can be overwhelming at first, as with many in-depth project management software with dozens of features are, but it is definitely worth looking into if you have a large-ish team that finds it difficult to keep up with each other's tasks.
Another great thing about Asana is their dedication to improving their product. Just recently, Asana launched a new feature called Workload which helps managers see how much work is assigned to each of their team members. This can then help them delegate tasks more effectively.
If you're mostly a solo player or your team or entire company consists of very few members, Asana might not be worth your time and effort.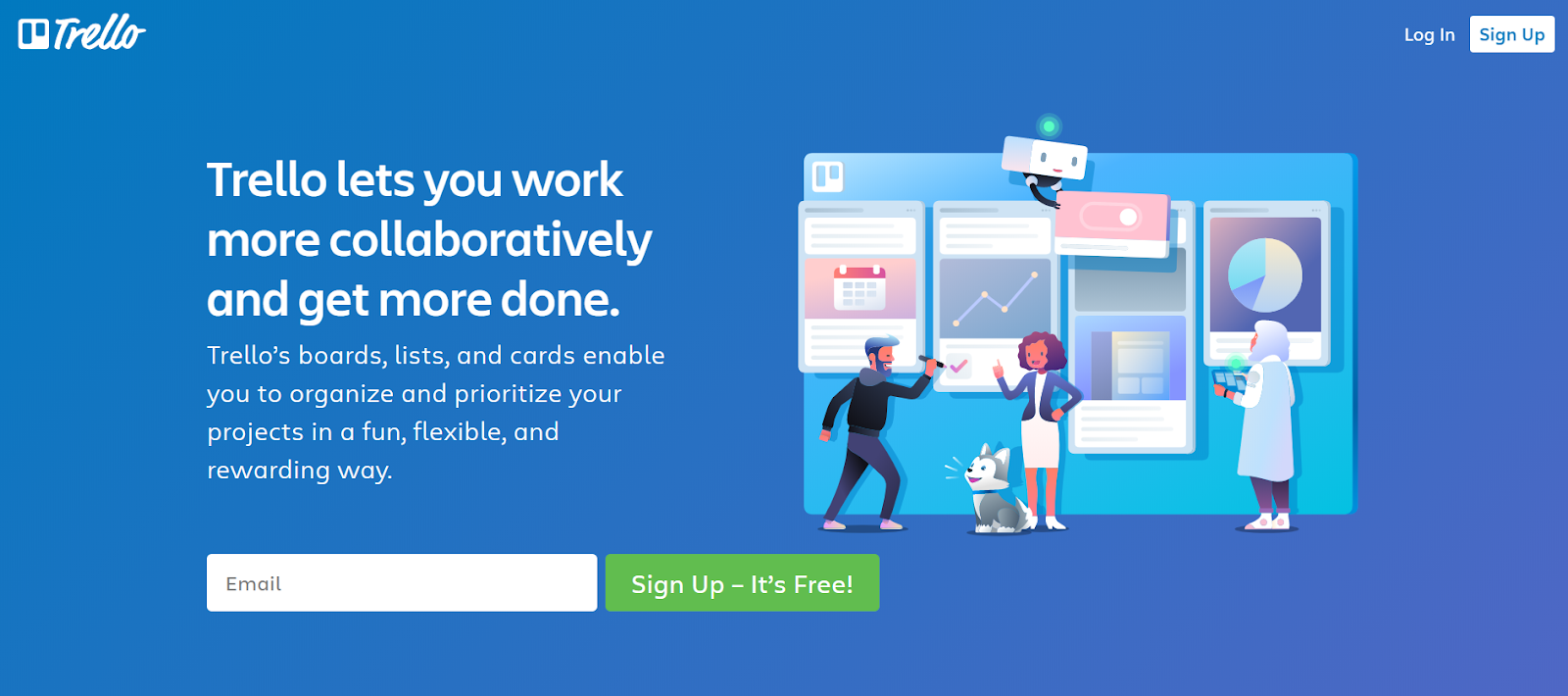 For extremely large teams, Trello will probably be lacking in features and functionality, and the user experience won't be amazing. But for smaller teams who just want to have a place where they can keep track of tasks, assignments, and progress, Trello is a great tool to have.
Trello is a simple Kanban board tool which uses boards, lists, and cards that allow you to organize your tasks, assign them to team members, attach files and links to relevant cards, and communicate updates all in one place.
One of the best things about Trello is that its free version is extremely functional already. Unlike other tools that give you no choice but to upgrade if you want to actually make them work for you, the free version of Trello is fleshed-out enough that you won't have to upgrade to really utilize the platform. Of course, upgrading unlocks many features that could be useful for your business and your team, but we find that the free version of Trello is solid enough to be deemed as an effective project management software.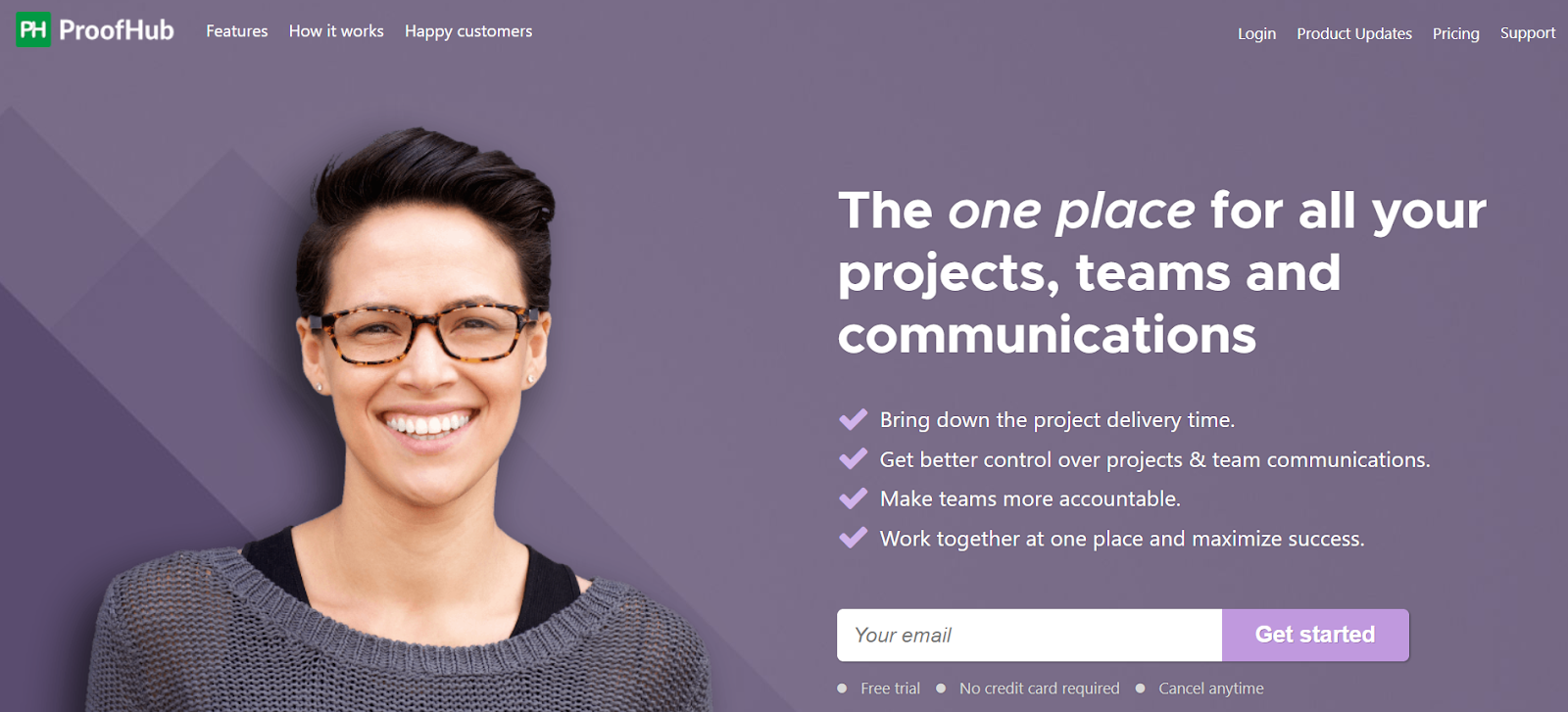 ProofHub might not be as well known as Asana or Trello, but it's worth mentioning because it offers a lot of useful features and functionalities that are highly customizable depending on how your team works.
With Kanban boards, calendar views, Gantt charts, and so on, you can definitely customize ProofHub to work with and for you. The downside? The starting price is pretty steep. Unlike Asana which allows you to pay per user (great if you just need a few users on board), ProofHub will charge you $45 – $50 per month (depending on if you're billed monthly or annually) for their Essential plan. Sure, it's for unlimited users, but some businesses just don't have the resources to pay $50/month for a project management tool.
If you really think that ProofHub might be the tool that works for you, sign up for a free trial first and spend some time to test out their features.
Time Tracking and Management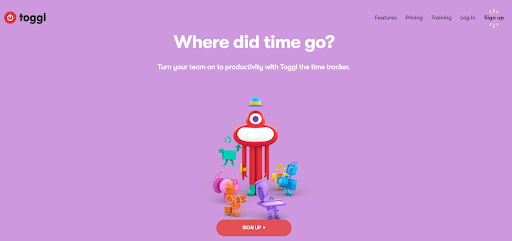 Toggl is an easy-to-use time tracking app that allows you and your team to log the time they spend on each task. Toggl basic is free and it can be accessed on your browser or on the app. Its time tracking features are already pretty solid, but if you want access to better reports, integrations, and team and project management capabilities, you're going to have to upgrade to either the Starter or Premium version.
With access to data about each team member's productivity, Toggl can also help you with cost reduction. You can measure profit vs labor costs to gauge which projects are profitable and which ones you should abandon.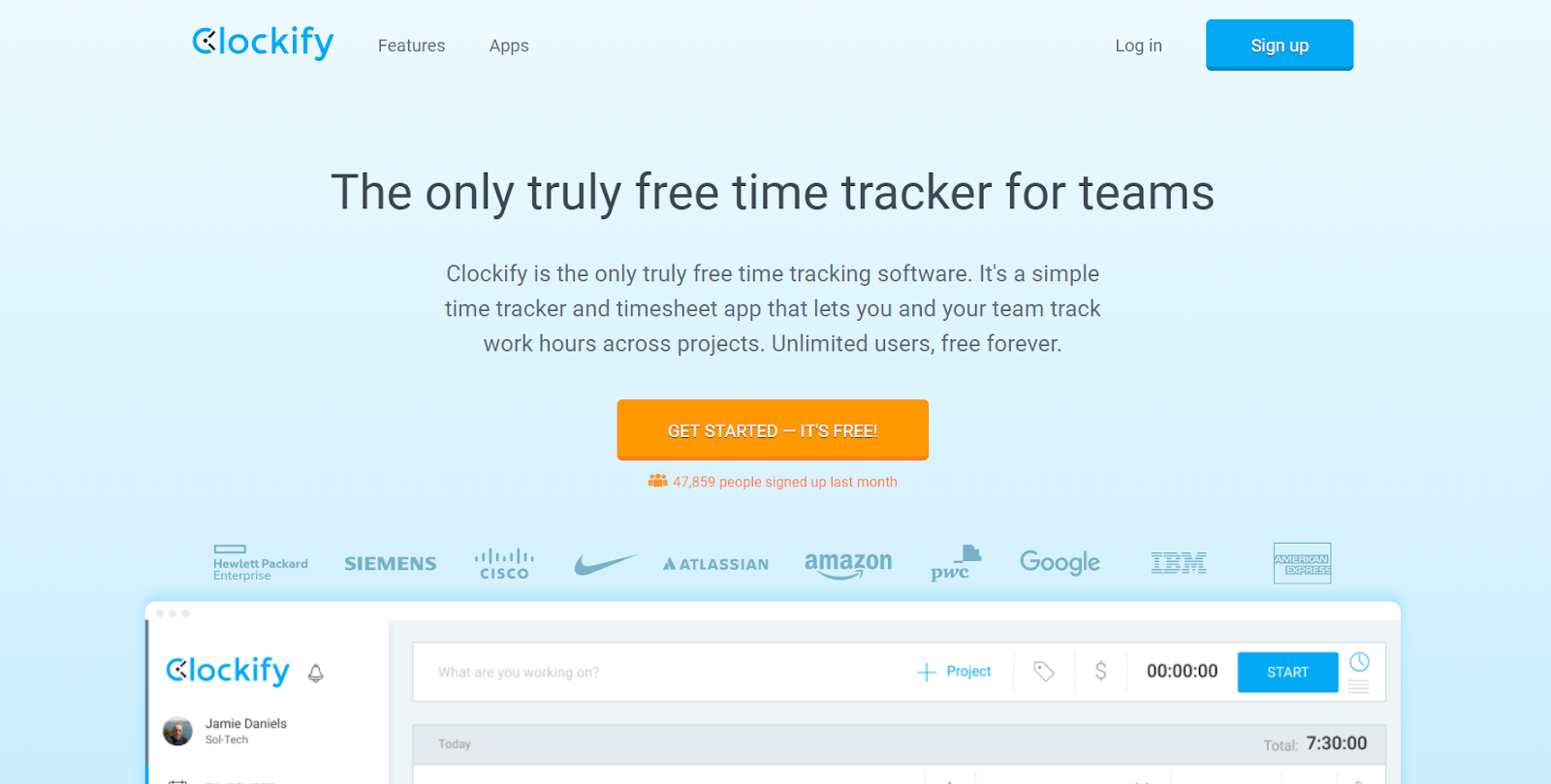 If all you need is a basic but robust time tracking software for you and your team, consider giving Clockify a go. Clockify calls itself as the "only truly free time tracker for teams."
Aside from helping you track hours logged on tasks and keep a timesheet, Clockify also has reporting features, and it comes with a web app, desktop app, and mobile app, so you can access your timesheets and see billable hours anywhere. While Clockify is "free forever," you can still get some optional upgrades such as private time entries, the ability to lock timesheets, project templates, an admin panel, and so on.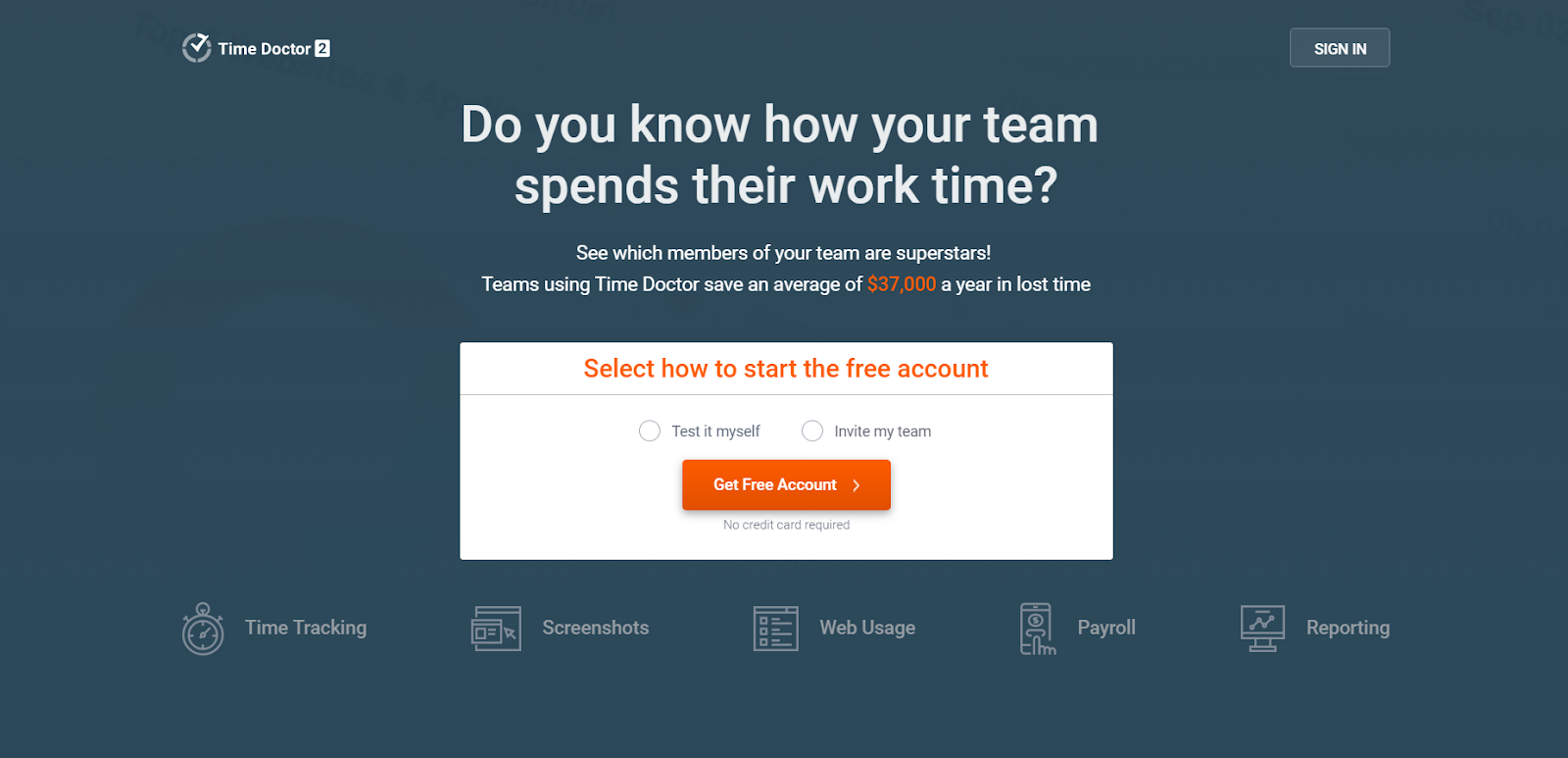 If you want full control over your team and are interested in real-time time tracking and screenshots of their working day, you might want to look into Time Doctor. Time Doctor has a myriad of features that will help keep track of whatever your team's up to. These powerful features include: automated screenshots to track activity, chat monitoring, payroll, time use alerts, GPS tracking, webcam shots, attendance tracking, break tracking, and so on.
Time Doctor costs $9.99 per user per month, so it can be a bit pricey if you're working with a really large team. However, some businesses who deal with mostly remote workers might want the full control and team tracking afforded by such a tool.
Online Collaboration and Notetaking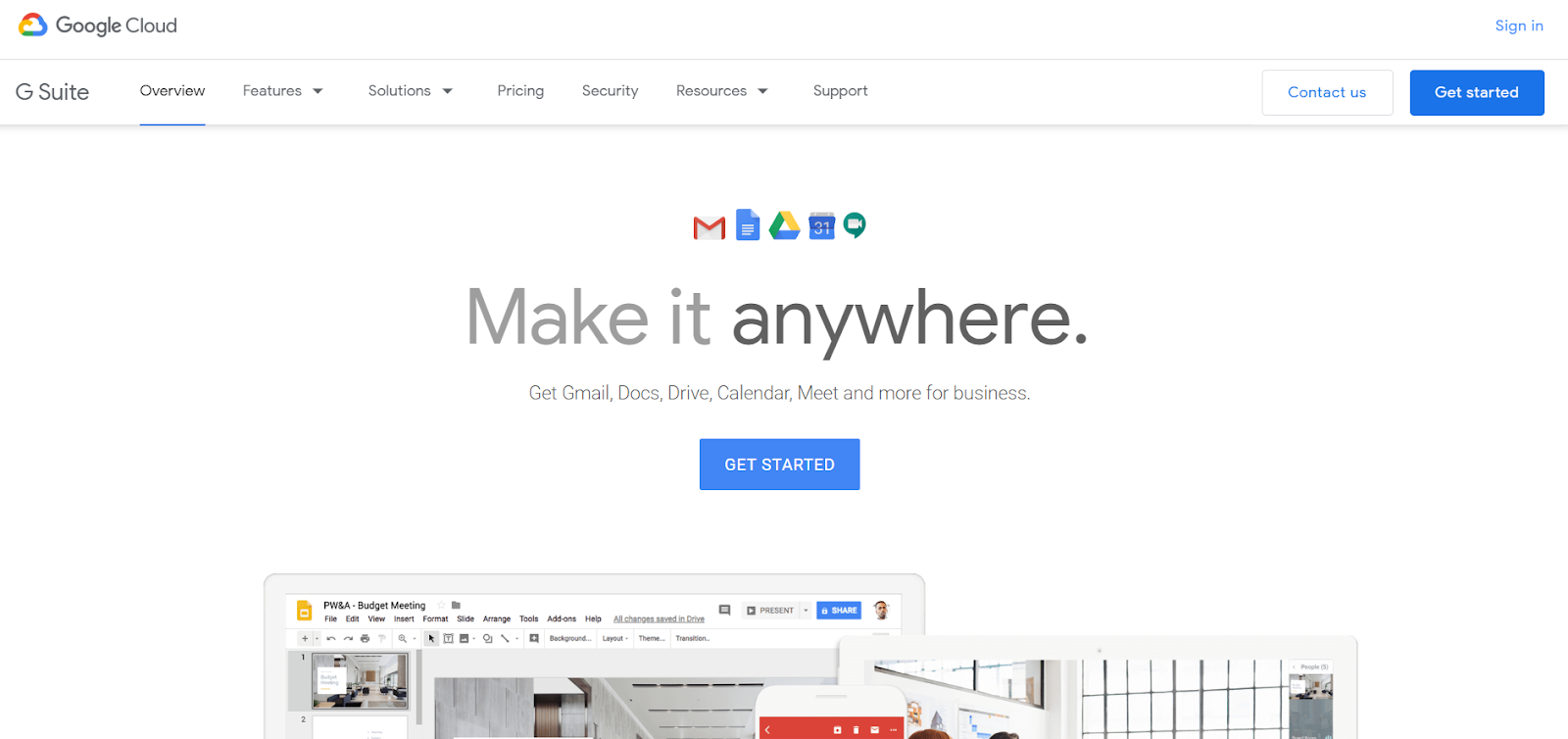 GSuite offers the complete array of Google apps and tools that you would need for your business, but with added security and protection for your data and your teams. On top of that, it also offers more storage for each user. Pricing starts at $6 for 30GB of storage while $12 gets each user unlimited storage and an enhanced office suite.
If you don't have the budget for GSuite, you can still get excellent mileage from the combination of GDrive, Google Docs, Google Spreadsheets, Google Slides, and Google Forms. What's great about Google tools and apps is that most people already have and use many Google tools and apps, so any transition your team needs is going to be a breeze.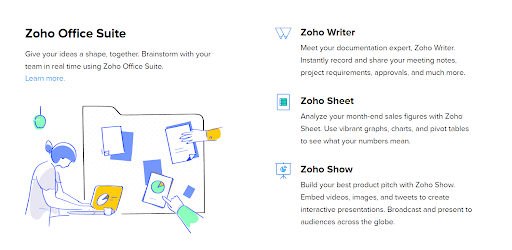 Not a fan of GSuite? Zoho Office Suite is a great alternative. Zoho Office Suite pretty much offers the same set of tools and functionalities as GSuite, so choosing between either mainly boils down to personal preference and pricing.
Of course, Zoho has also just recently launched Zia, which might tip the scales in their favor. Zia is an AI-powered intelligent assistant that Zoho claims will help you work better. Some of Zia's abilities include finding grammatical errors, data analysis, and note-taking.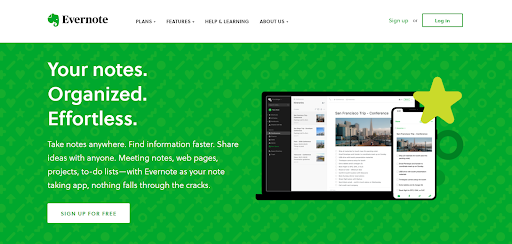 Evernote has been around for ages and is pretty popular as a note-taking tool. What's so great about Evernote is that it helps you take notes on any device wherever you are. No more forgetting about brilliant ideas just because you didn't have a notepad to jot it down. Plus, notes taken on Evernote syncs on all your devices, so you can access everything anytime.
Evernote is not just for simple text notes too. You can take pictures and add them to a note. You can create notebooks to group related notes together, and you can share your notes and notebooks to your team too.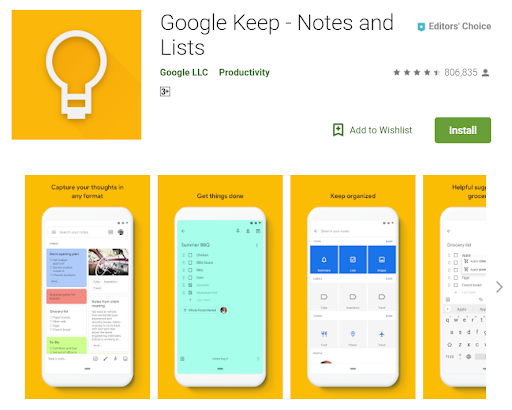 Google Keep is a more simplified version of Evernote. It has fewer features, but if simple note-taking is enough, Google Keep can get the job done. It also functions as a simple to-do list app because it allows you to create checklists. Picture notes can also be done and there are labels to allow you to group related notes together. You can also set reminders for your notes so that you won't have trouble remembering things.
Like Evernote, Google Keep also syncs across devices. For now, Google Keep is accessible via the mobile and web app.
Bonus
Although not a tool or app, hiring a virtual assistant is another thing you can do to improve your productivity. By assigning repetitive or mundane tasks to general admin virtual assistants or delegating specialized tasks like web development, content writing, SEO, graphic design, or digital marketing to specialist virtual staff, you can maximize your and your company's efficiency.
Outsourcing work to a virtual assistant or a team of virtual assistants is a tried-and-tested method that has helped hundreds of business owners scale their business without spending too much on labor costs.
If you're ready to start your virtual staffing team, you can schedule a free, no-obligation consultation call with 20Four7VA to discuss your needs.