4 Challenges of Solopreneurs – and How a Virtual Assistant Can Help Overcome Them

When you read the news online or visit your favorite blog, you probably come across ads that link to e-commerce stores or some of their product pages. You can't scroll through social media for too long without seeing business promotions of people you personally know. These are a few indications of the rising numbers of small business owners and solopreneurs, and it's enough to inspire people to also want to start to make money from home.
These statistics show how solopreneurs are shaping the business landscape:
Ecommerce trades are predicted to rise to $3.3 trillion worldwide
There are currently 17.9 million estimated solopreneurs in the US
The number of solopreneurs is expected to increase by 10% by the year 2020
Sales of the 3 leading online stores in the US amounted to almost 100 billion in 2017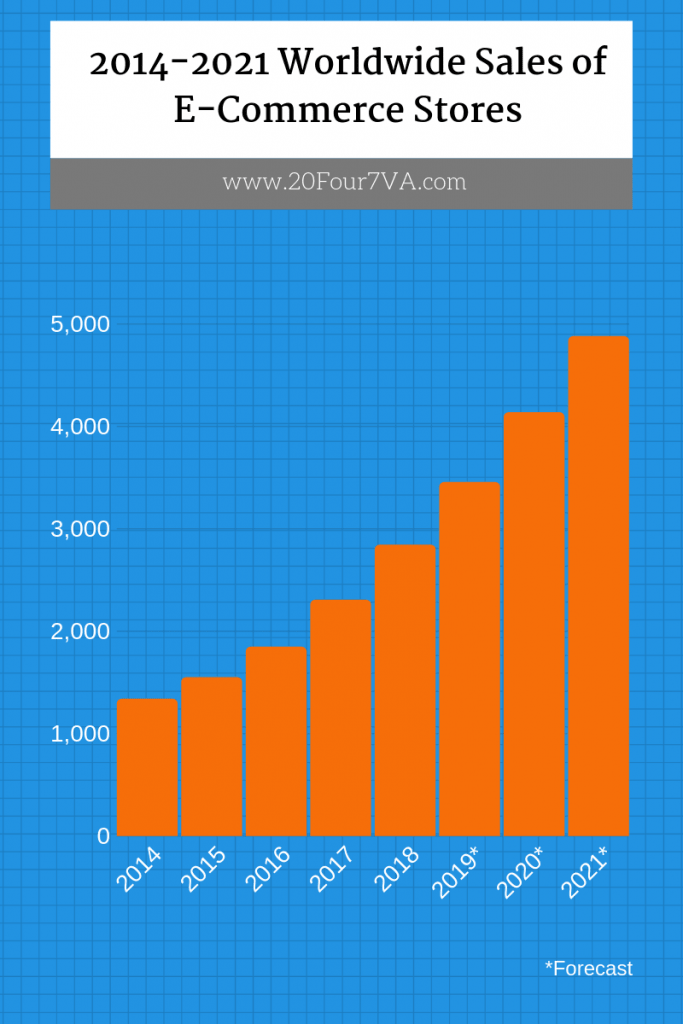 Despite these findings, however, there's another thing that you must keep in mind: according to the American Bureau of Labor Statistics, only 50% of new establishments make it past 5 years. This further reveals that the survival rate of companies increases with age.
As a solopreneur, this means that the first few years of your operations will determine its longevity in the industry. It is a critical period where you must find the best assistance that you can get. While there's a plethora of financial assistance for independent entrepreneurs, this is often just to fund a project or help a company get started.
What you need is a sustainable support system that will make daily operations smoother and more consistent. What you need is a partnership that lets you keep your independence as a business owner, while helping you boost your brand at the same time. This is the kind of help you can get through virtual assistance.
How Solopreneurship and Virtual Assistance Go Hand in Hand
All businesses have challenges, but as a solopreneur, you don't have the same set of support and foundation that corporations or business organizations have. Besides, traditional business assistance – from advertising to in-house staffing – aren't always suitable for independent brands. This is where virtual assistance fits in the picture.
So, how can a virtual assistant help your business? 
Consider these 4 challenges you are bound to face as a solopreneur – and how a virtual assistant can help you rise above them:
1. Finding the balance between life and work.
When you decided to start a virtual business, you thought it would give you more freedom and a more relaxed schedule than your 9-5 job. What you didn't expect was having to cancel meet-ups with family or friends because a project or even a supposedly simple task is taking longer than anticipated. Instead of relaxing with your favorite book or catching up on sleep, you spend your weekends catching up on paperwork instead.
It's common to switch from one role to another when you're an independent business owner. At some point, you will find yourself answering customer inquiries, booking appointments, and contacting suppliers. What little time you have left, you spend on finding ways to better your product. By the time you switched off your computer or leave your working space, you barely have the energy for personal agenda.
How a VA can make this better:
Your workload will ease up significantly when you delegate. The problem is that hiring an in-house assistant isn't always feasible for solo businesses. For one thing, a huge chunk of your budget will go to training, payroll, health insurance, office space, and supplies. For another, the hiring and recruitment process takes time – a luxury that your packed schedule makes virtually impossible.
When you hire a virtual assistant through a staffing company, however, you still get the e-commerce support that you need without as much time and monetary investment. The staffing company screens and trains a candidate for recruitment. Plus, they help with staff management and take care of payroll.
With these staffing concerns out of the way, you can just focus on the different ways a virtual assistant can help your business:
Web design and maintenance
Video and graphics creation
Just imagine being relieved from the tasks that come with these positions. Your time and energy will be allocated to responsibilities that only call for business owners – from meeting with investors to building your network during business conferences. Most importantly, you can take better care of yourself and your personal relationships when you don't spend most of your hours on work.
2. Creating and promoting brand awareness.
Online marketing strategies for small business is critical to ensure its survival. As a solo business owner, you must strike the perfect balance between creativity and marketing, so that your campaigns reel in people while hitting the right notes in social media and search engine buttons. Unfortunately, this comes as a tall order for many entrepreneurs.
Not all entrepreneurs have the skill to craft catchy campaigns that can captivate their target audience. Neither do all of them have enough technical and marketing background to know what works best in social channels and Google. Apart from taking charge of one's advertising, the conventional and apparent solution would be to hire marketing firms. However, ad agencies have exorbitant rates and cater to bigger companies or more clients. They may not be as invested in your brand as you want them to be.
How a VA can make this better:
Virtual assistants often have the training and work background that make them specialists in different fields – digital marketing included. Outsourcing your online business marketing efforts to a VA who specializes in social media and search is the best way to build awareness for your brand.
Why?
VAs work more closely with their clients compared to ad firms. Because of this, they know what makes a brand tick and how to better position it to prospects. And since hiring a VA is more affordable, you can start building your digital marketing team without breaking the bank. That means you can work with a content writer VA and SEO specialist VA so you can boost your website ranking in Google and your chance of reaching more customers.
3. Bookkeeping and tax preparation.
When tax season comes around, do you find yourself dreading it or prepared for it? Turns out, 46% of small business owners despise bookkeeping. In fact, according to TD Bank which conducted the report, bookkeeping is the least favorite task among the surveyed entrepreneurs. Tax preparation isn't so popular either, with entrepreneurs citing the said task as taking 41 hours of work annually.
This comes as no surprise because keeping company books balanced is tedious work. This entails logging expenses and recording sales on the daily, filing and preparing invoices, and keeping an eye on company cash flow. Anyone without a trained eye for accounting is bound to make mistakes – mistakes that may warrant penalties from the IRS and cost your credibility as a company.
How a VA can make this better:
Luckily, there are professionals with proper education, training, and experience in small business accounting. Even better, you can hire one online! While traditional bookkeepers are also an option, they usually charge more. You can pay your local accountant $20-$50 per hour, however, they usually charge a minimum service fee of $100-$150 to startups that don't require a lot of bookkeeping and tax preparation.
A virtual bookkeeper, on the other hand, has an average service rate of $8-$20 per hour. The rate varies on their tasks and service terms. That is, you can choose to hire a remote accountant monthly or quarterly. This flexibility can make a huge difference in solo enterprises. When you're just starting out and don't need much accounting and taxation legwork, you can hire a bookkeeper contractually. As your business expands and has more transactions, you can work with your virtual bookkeeper on a regular basis.
4. Keeping profits high and expenses low.
Spending money to make money is a principle as old as time. Striking the balance between expenses and profits, however, is key to thrive in business. As a startup, you may struggle with cash flow for many reasons. You could be working with limited capital and cannot afford service options to close sales, such as multiple payment choices or free shipping and return. Your inventory may be limited, or the payments may be delayed, but the suppliers hike up their prices. You also need to pay ads and other operating expenses in full because you don't work with partners.
This could take a toll on your finances fast. What many enterprises do is increase product costs to manage cash flow. While that is no doubt a practical solution, it's not always the best or only one there is.
How a VA can make this better:
Working with a virtual assistant already keeps your cash flow in check on the get-go. Why? It is the most affordable and feasible staffing option for solo companies. VAs are under their staffing agency's payroll and they also pay their own insurance and utility bills. The funds you would have spent on these expenses can be allocated to other business needs instead.
As professionals and self-employed workers, VAs will treat your business like theirs. Their service is their trade, and this makes VAs more committed to their job and invested in their client's brand. And because many VAs have specialized fields, you are sure to get expert output rather than substandard results. You need this level of talent and commitment in your personnel to build and maintain a money-making brand.  
Business can be tough when you're in it independently. Luckily, independent doesn't have to mean alone. Hire a virtual assistant to help you rise above the unique challenges of being a solopreneur.