10 Really Helpful Tips for Work-From-Home Moms
Having the option to make money from home is a thing that many working moms (and dads) can appreciate. By cutting down the time spent away from your kids, you're in a better position to boost quality bonding time with your family and achieve better work-life balance.
But being a work-at-home mom has its own unique challenges too.
If you're working as a home-based virtual assistant, you're constantly faced with balancing your work life and your home life. In some cases, keeping the two separate is enough to drive any work-at-home parent nuts.
To help you better control your work and home life, check out these 10 really helpful tips for work-at-home moms.
Wake up early.
There are lots of popular sayings about how the early bird gets the worm and that early risers are healthier, wealthier, and wiser, and they definitely ring true for work-at-home moms. Waking up before the rest of your household is active allows you to accomplish more things, so make it a point to become a morning person.
Make a to-do list and try to stick to it as much as you can.
Sure, there are plenty of unforeseen circumstances when you're working from home, but it's still important to make a schedule. Having a to-do list helps you keep track of what you've done and what's still left to do and it helps you declutter your mind.
Create a routine for your kids.
It doesn't have to be a rigid routine, but try to get your kids to eat, play, and sleep at regular intervals. Doing this will allow you to fix your own schedule more easily as well.
Have a designated workspace.
Setting up a proper workstation where your family members aren't allowed to disturb you (except for emergencies) is a brilliant move. It allows you to set a solid boundary between work and home and helps you keep your focus while working.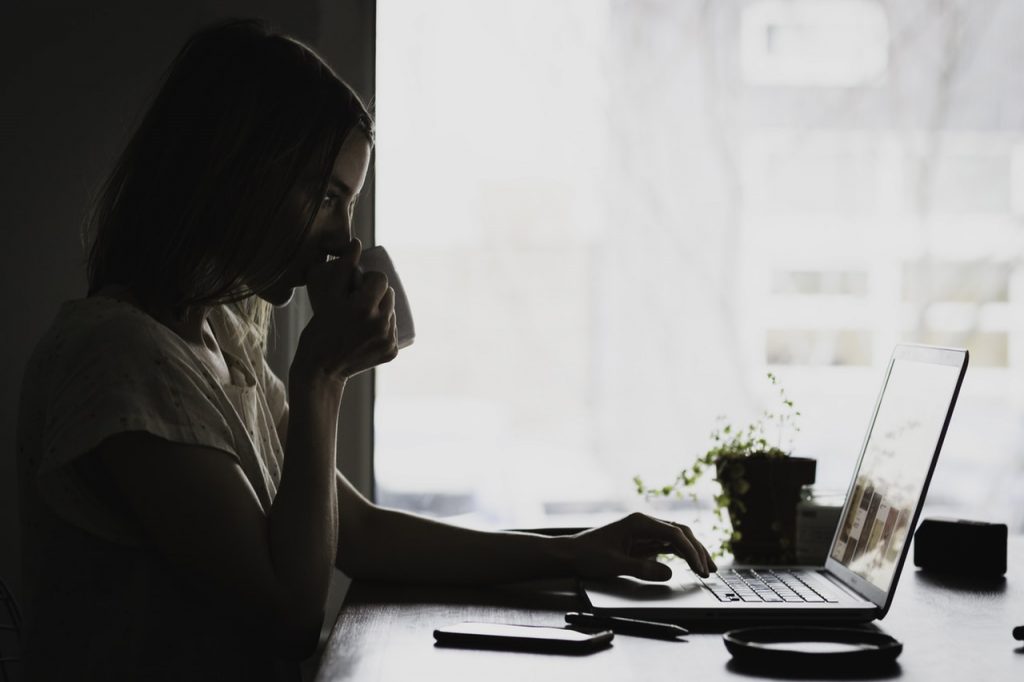 Hire help.
Some work from home moms think that hiring help is showing a sign of weakness, but there's absolutely no shame in it. If you can afford it, get some help. It'll free up your hands for tasks that are more worthy of your time such as spending time with your family or taking on more work.
Know your limits.
Don't bite off more than you can chew. As tempting as it is to take on more work to increase your income, you also have to know when to stop.
Sleep when you can.
Sleeping is so valuable when you're a parent that you have to squeeze it in whenever you can. When your kids are taking their naps, when your partner can take over the house chores, or when you have finished your work early, get some sleep.
Stay flexible.
Be prepared. You'll encounter many unforeseen circumstances, so make sure that your schedule allows for some twists and turns.
Plan your meals.
Planning your meals allows you to spend less time doing groceries and pondering what to cook for the day. It'll also help you ensure that your family are eating healthy food and not something that's easy to prepare but deplete of nutrients.
Get out of the house.
Every once in awhile, you have to make some time for yourself. Get out of the house to go shopping, meet up with some friends, or have a spa day. You'll feel so much better, more relaxed, and more energized to continue your work.
Being a work-from-home parent has amazing perks. And if you follow the tips above, you're definitely going to enjoy the benefits of making money from home so much more.
Next: How To Set Up A Functional Workspace At Home
20Four7VA recognizes the challenge of effectively managing an online business – and we are very eager to help. Our company specializes in eCommerce VIRTUAL STAFFING SOLUTIONS, providing customizable and scalable solutions to small, medium, and large enterprise business owners so they can focus on growing their business.
Ready to have access to incredible people with incredible skills in the most cost-effective way? Contact us today!