Tired of Working From Home? Try These Locations
Providing virtual assistant services is an excellent way to make money from home. But it's not as easy as everyone with no experience in the trade seems to think. While working from home has A LOT of perks, it also presents an entirely unique set of challenges. Sometimes, there's just no space at home for you to work properly. Maybe you haven't been able to get a stable internet connection at home lately. You might be getting bored because you haven't left the house for a long stretch of time.
Whether you're having issues with your home office or you're simply tired of working from home, having backup working spaces is always a good idea. Try these locations to spice up your work days as a home based virtual assistant.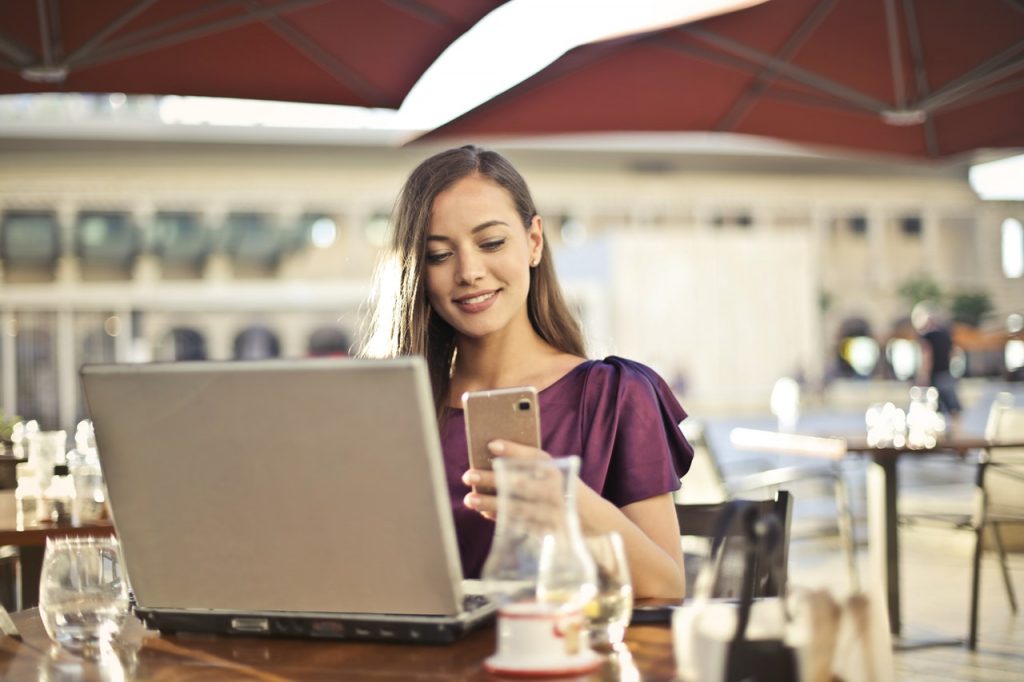 Work from your favourite cafe.
What's not to love about working at a coffee shop? Many coffee shops are packed with cozy couches and armed with sockets for charging, and most have free WiFi. The ambient noise in coffee shops has also proven to be an excellent background music that leads to productive work days for a lot of people. The smell of constantly brewing coffee is also a great stimulant for the senses. It helps you stay focused and alert. Plus, you'll have unlimited coffee within reach to fuel up your work — as long as you stay within budget of course.
One downside is that many coffee shops don't have the most stable internet connection, so have a backup portable WiFi hotspot device ready just in case. Also, try to avoid super crowded cafes so you don't have to battle it out with tons of other patrons for bandwidth.
Work from a local library or bookstore.
Aside from having easy access to lots of reference books, libraries and bookstores are great places to work from because they are much quieter than your average coffee shop. Libraries especially are well-suited for focused work, so you'll get plenty of tasks done inside one for sure. Most local libraries, especially public ones, are free to enter as well, so you'll definitely be saving money when you work here.
Work from a nice coworking space.
Many visual assistants and freelancers thrive in shared working spaces. Rates for coworking spaces vary depending on a lot of factors such as location, amenities and inclusions, and hours rented. While these are pricier than the first two options, they also offer a lot more benefits such as stable internet connection, a better environment for small teams to collaborate on a project, meeting or conference rooms, and of course, the amazing bonus of meeting fellow freelancers and virtual assistants and expanding your professional network.
Work from a hotel or rented home while on vacation.
Living as a digital nomad, or someone who works remotely while consistently travelling, is becoming a viable option for more and more people everyday. Current technology has made it possible for people to work from almost any corner of the globe. If you choose a nice, cozy home or hotel with high-speed internet connection, you'll have no problems working from a far-flung location.
Tired of working from home? Try any of the locations mentioned above. You'll gain a fresh perspective and be invigorated to work when you switch up your working location.
Next: 10 Really Helpful Tips For Work-from-home Moms
20Four7VA recognizes the challenge of effectively managing an online business – and we are very eager to help. Our company specializes in eCommerce VIRTUAL STAFFING SOLUTIONS, providing customizable and scalable solutions to small, medium, and large enterprise business owners so they can focus on growing their business.
Ready to have access to incredible people with incredible skills in the most cost-effective way? Contact us today!