VA Spotlight: Genevieve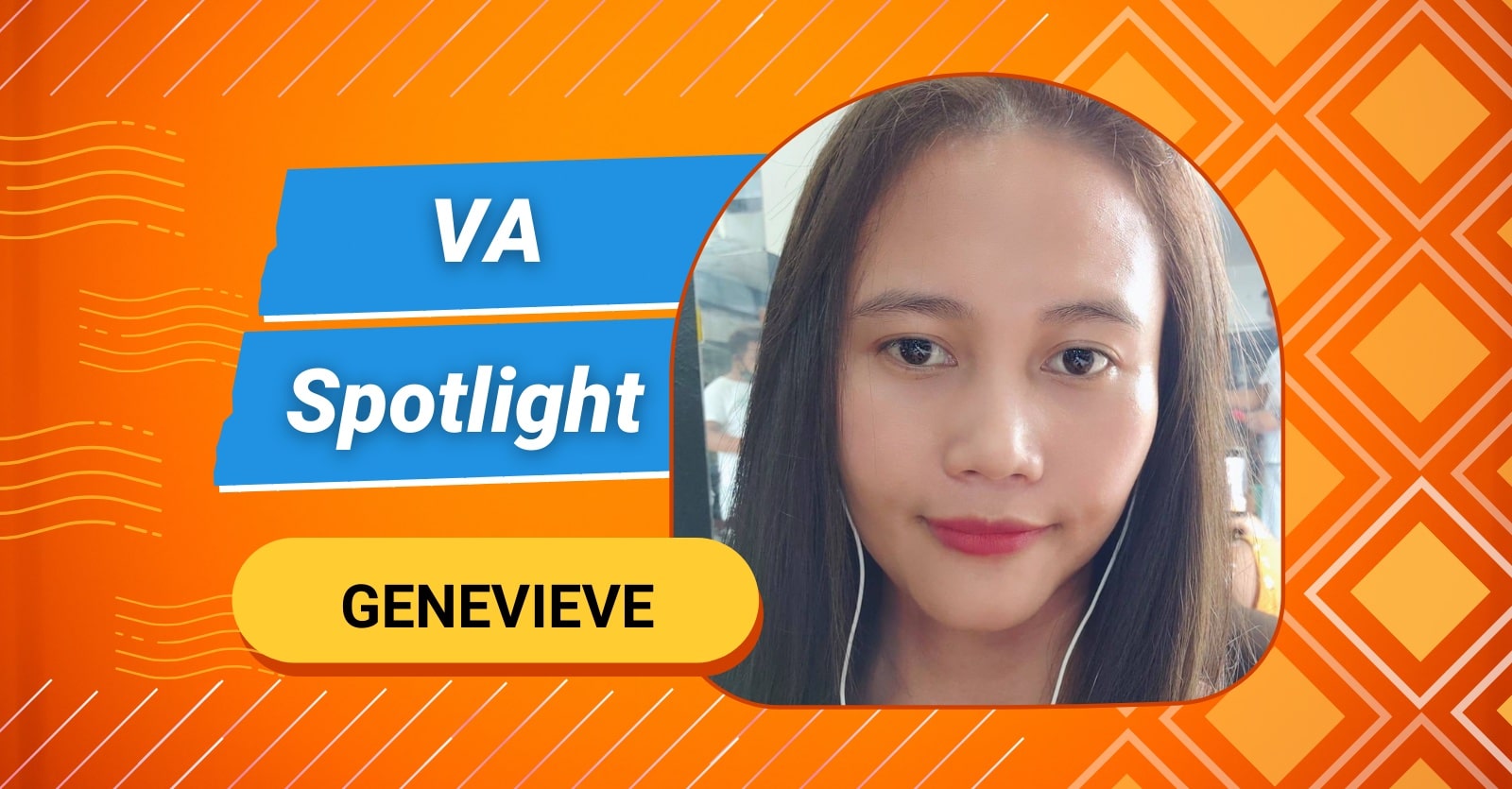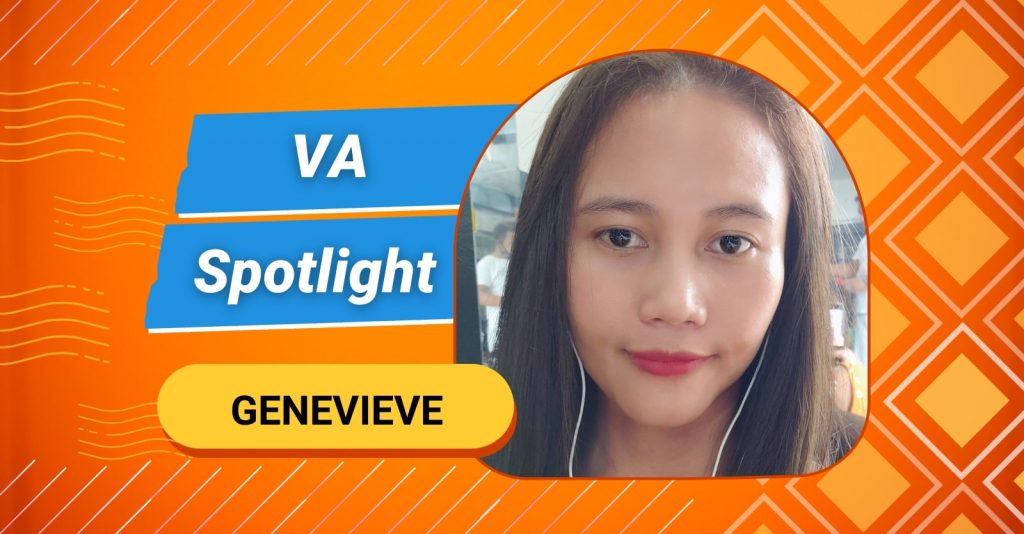 Genevieve, or Gene, has been one of our most dedicated eCommerce VAs for almost three years now. She has had two 20four7VA clients with who she was able to share all her eCommerce knowledge and expertise.
Gene is a superb Amazon, Groupon, and Walmart specialist. On top of that, one of her main tasks is providing efficient customer service via email and phone. Gene's main work goals are to help maintain the ratings of her clients' stores and to assist with the many administrative tasks that come with a successful eCommerce business.
Because of Gene's dedication, she received the Teamwork Core Value award during our most recent 20four7VA Thanksgiving Town Hall. Naturally, we couldn't wait to talk to Gene for this special feature! This is what she said:
What made you decide to become a virtual assistant?
My three main reasons are my three boys. I need to take care of my children, and this includes spending time with them — something that I was not able to do before.
I used to work in a call center that required me to travel and stay in the call center base for a week, and only then would I travel back home and spend time with [my family]. I didn't like that at all. Every time I had to go back to work, I felt so uncomfortable because I wanted to spend more time with my kids. It was then that I found out about 20four7VA.
It was thanks to some workmates who suggested I search for stay-at-home platforms that I discovered 20four7VA and decided to apply. Fortunately, I got hired, and I am more than happy to be working with this company.
What is life like now that you've started working with 20four7VA?
It's totally different from a corporate job. I was receiving very low pay compared to what I am receiving from 20four7VA now. Aside from this, we have vacation days. When it comes to financial issues, we've been able to solve them, and that's very important for me.
Why did you apply at 20four7VA instead of other agencies?
I found 20four7VA and I loved what I saw on the website. Honestly, when it comes to other agencies, the VA is the one who has to go and look for a client. With 20four7VA, all you have to do is apply and comply with all the requirements, and they will be the ones searching for the right client for you.
How has 20four7VA helped you grow?
I've always worked on admin tasks, but I've been offered to upgrade my other skills, especially on the Facebook marketing side. So I'm already taking advantage of the free upskill training. Hopefully, this way I can get a higher rate soon and grow as a professional virtual assistant.
What are your top 3 benefits of working with 20four7VA?
First of all, I'm happy with the benefit of working from home so I can spend more time with my family. This was my main reason for applying.
Second, the compensation. The rate is fair. In addition to this, the yearly evaluation. Every year that you spend with the same client you get evaluated, and if you pass, 20four7VA helps you get a rate increase.
Third, vacation time is provided if I need it. I'd also have to add as a benefit the support given to me by my POC (Point Of Contact) and other support staff. If I ever need any kind of help, they're always there to offer support.
So as a Filipino, I was given the opportunity to work and earn from the comfort of my home while being with my family. That's what I love the most about 20four7VA.
What advice would you give to someone thinking of applying at 20four7VA?
Of course, I highly recommend 20four7VA. I stay with 20four7VA because I like the company, I like the benefits. So for those who are looking to apply, do it! You'll get all the benefits I mentioned before and also the chance to earn in US dollars while in this pandemic.
What qualities do you think 20four7VA virtual assistants have or should have?
You must be very hard-working. There's no place for tardiness. [You must be] dedicated. You have to do your job well so you can stay with your client. Be open, make suggestions, and provide input. Aside from this, keep on learning and improving. Take care of your clients so you can stay with them for a long time.
If you were to recommend 20four7VA to your best friend, what would you say?
All I can say is that this company is one of the greatest ones to apply to. So if I could refer someone, I would tell them that they should check out 20four7VA because this company will help them, especially if they're just starting out. I began with no experience and they welcomed me, taught me everything I had to do. As long as you're willing to grow, you will be able to stay with 20four7VA.
Describe 20four7VA in one sentence.
20four7VA empowers virtual assistants so they can work and earn from home.
What are your goals for the future?
Since I started working from home, my goal has been to upgrade my skills — invest in social media management training or get into marketing. I would like to help my clients promote their products.
We are so glad to have Gene on our team! She is such a happy person and, of course, a great multitasker and asset to her clients.
Want to become a 20four7VA virtual assistant and take advantage of all the awesome benefits of working remotely? Learn more about working with 20four7VA and check out our open jobs here!
Follow our official Facebook page to get the latest news and updates.
---
Want to be featured in your very own VA Spotlight post? Click the link below to launch our VA Spotlight Intent Form.