Catherine vanVonno Appears on The Round Table Talk Show with Sharifah Hardie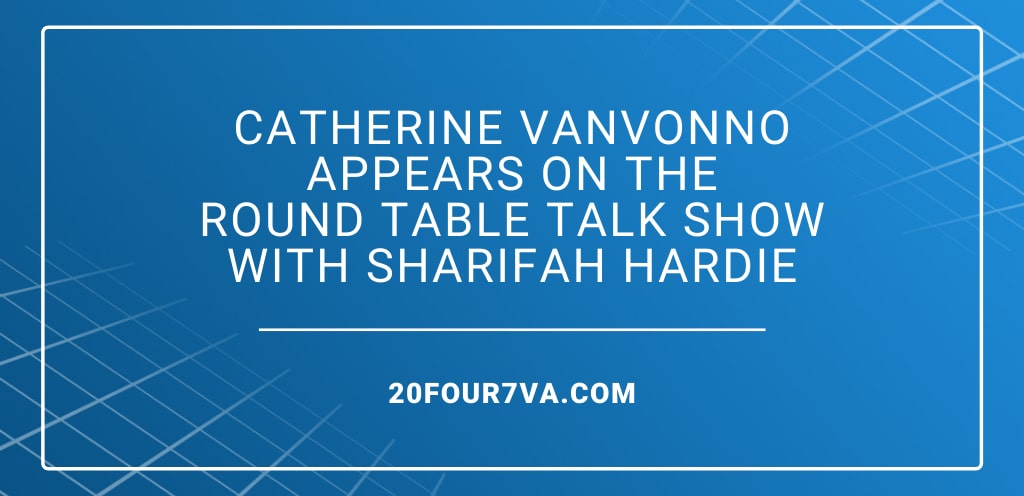 20four7VA President and CEO Catherine vanVonno appeared on the January 28th episode of The Round Table Talk Show, a podcast hosted by author and business consultant Sharifah Hardie.
Catherine joined four other guests for a lively discussion on a broad range of topics, including female entrepreneurship, outsourcing, diversity hiring, and the moments that unexpectedly change the trajectory of our lives. The hour-long episode was filled with inspiring stories and insightful opinions — and even included a tarot card reading!
20four7VA's impact hiring initiative
During the show, Catherine talked about 20four7VA's mission of empowering skilled individuals around the world and connecting them with entrepreneurs who need help moving their businesses forward. She also spoke about the company's latest project, a collaboration with South African non-profit Harambee Youth Employment Accelerator and training center Loomee Group. Together, these three organizations are working to uplift the lives of young virtual assistants in Buffalo City, where the unemployment rate is one of the highest in South Africa. Learn more about this project.
About The Round Table Talk Show
The Round Table Talk Show invites up to nine guests per episode and gives them the opportunity to discuss current events and the topics they're most passionate about with their fellow experts, executives, business owners, influencers, and thought leaders.
About Sharifah Hardie
Sharifah Hardie is the host of The Round Table Talk Show, a daily business talk show, and the podcast/videocast Ask Sharifah. She has written two books, Signs You Might Be an Entrepreneur and Everything You Need to Know About Social Media Marketing. Sharifah is a seasoned business consultant and diversity, equity, and inclusion expert. She is running for a California State Senate seat in the 2024 Primary Elections.
For more information about Sharifah Hardie and The Round Table Talk Show, visit the Ask Sharifah website.