20four7VA Launches Center-Based Virtual Assistants Service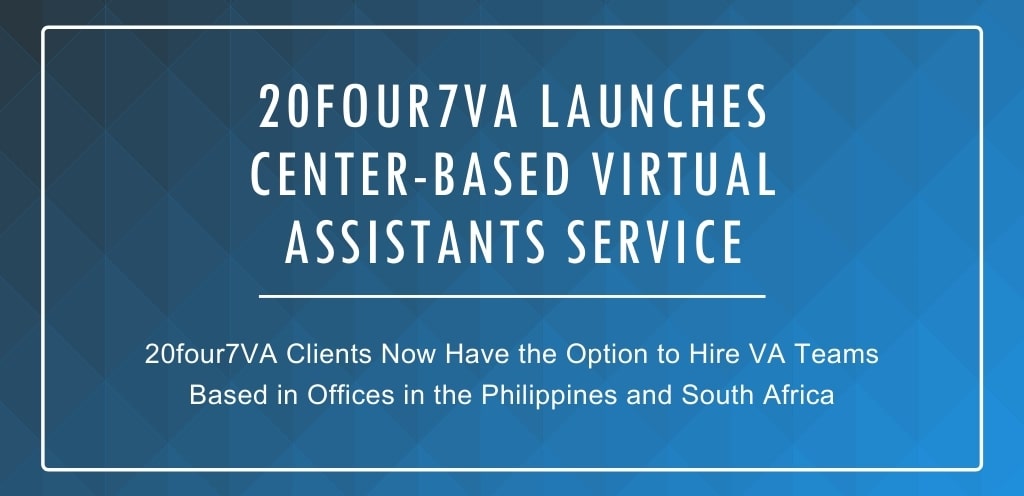 20four7VA is pleased to announce the addition of center-based virtual assistants (VAs) to its service offerings.
The leading virtual staffing firm teamed up with training centers in the Philippines and South Africa to provide exclusive seats for center-based virtual assistants. The Philippine Center has forty (40) seats set aside for entry-level admin VAs, while the South African Center will accommodate up to 35 entry-level to advanced-level admin VAs.
Catherine vanVonno, President and CEO of 20four7VA, expressed enthusiasm about incorporating center-based VAs into the company's business model.
"We are committed to providing programs that meet our clients' ever-changing needs," she said. "By including center-based virtual assistants in our services, we offer clients the choice of having their VAs function in a more organized setting, such as an office."
The center-based virtual assistant service aims to address the common issues with a typical home-based setup, such as work disruptions caused by power interruptions and internet downtime. Since the centers are equipped with high-speed internet, regular office facilities, and generator sets, 20four7VA clients are assured that their VAs can operate without interruption. Additionally, an on-site supervisor oversees and supports center-based VAs, ensuring that job requirements are met each day.
On top of the company's regular rates, clients who hire center-based VAs pay $2.50 per hour per seat.
Learn more about this exciting service by visiting the link here.