20four7VA, Harambee, and Loomee Team Up to Provide Jobs to South African Youth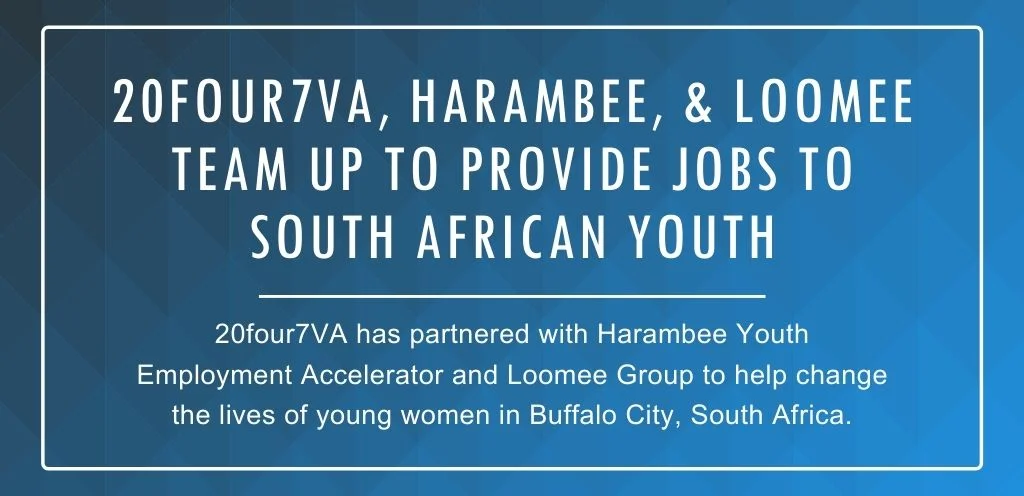 20four7VA is excited to announce our partnership with Harambee Youth Employment Accelerator and Loomee Group with the goal of creating sustainable employment opportunities for young people in South Africa who are actively seeking work. With this partnership, we hope to contribute to Harambee's goal of bringing down the unemployment rate among young people, particularly women, in South Africa.
> Click here if you're interested in hiring a Buffalo City VA!
What is Harambee?
Harambee is a not-for-profit organization based in South Africa that has been working on the country's unemployment problem for the past ten years. Harambee has previously partnered with local and global companies and organizations, including the South African government, to provide sustainable employment opportunities for South African youth.
Since Harambee's founding in 2011, the social enterprise has helped South African youth find over 240,000 job opportunities.
What is Loomee Group?
Loomee Group is a South African training and employment provider that aims to provide South Africans with a fully equipped and secure facility conducive to learning and work. Loomee was recently identified as a future impactful company in East London South Africa by the East London Industrial Development Zone (ELIDZ), an organization that promotes transparent leadership and administration. This allowed Loomee to upgrade its facility to a call center space at the ELIDZ Science and Technology Park, a highly advanced hub in a healthy, safe, and well-resourced work environment.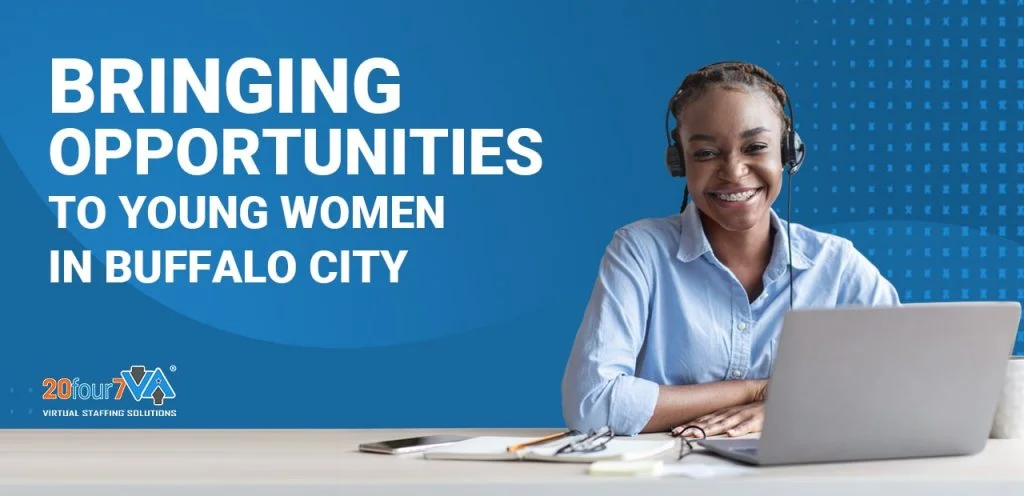 Bringing Opportunities to Young Women in Buffalo City
This year, 20four7VA vowed to support Harambee's mission by helping train 23 young women in Buffalo City and finding rewarding jobs for them by February 2022.
Buffalo City is a municipality in Eastern Cape, South Africa. It's home to many young women who live below the poverty line and need work opportunities to help them become financially independent. The lack of sustainable career options in Buffalo City makes young female jobseekers vulnerable to exploitation and gives them no choice but to accept low-paying, non-contractual jobs in unsafe working conditions.
For this program, Harambee has chosen several young women in the area who are engaged and eager to find better job opportunities.
> Click here if you're interested in hiring a Buffalo City VA!
Training South African Women for Remote Work Readiness
With the help of a local call center partner, Loomee, these women will go through a five-week training program that will teach them the communication, problem-solving, customer service, and technical skills required for call center style virtual assistant (VA) work.
After completing the training with Loomee, the candidates will undergo another three-week training with 20four7VA. We set up an intensive training course for these 23 young women with course topics ranging from hard skills in administrative tasks, customer service, lead generation, and real estate tasks to soft skills, including professional and proactive communication, time management, project management, adaptability, and resourcefulness.
The rigorous training program that our South African VAs go through not only arms them for the challenges of remote work in a competitive global job market; it also helps us reduce employee turnover by keeping these VAs engaged.
Once they finish the training, we will endorse them to clients who need skilled and motivated VAs looking for long-term remote work.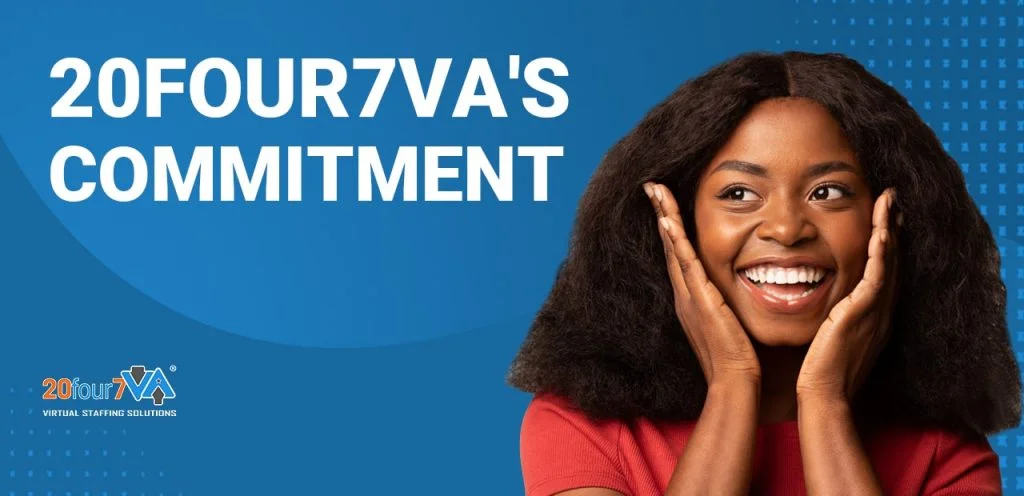 20four7VA's Commitment
"20four7VA has always been committed to providing talented remote workers with opportunities for international employment and career advancement, and we're proud to be partnering with Harambee and Loomee Group to do good for the Buffalo City community," said 20four7VA's President & CEO, Catherine vanVonno.
By vowing to train and help these young women find fulfilling job opportunities, we can contribute to our mission of "helping companies grow and stabilize their business through cost-effective, highly scalable virtual staffing solutions and bringing rewarding career opportunities to talented remote workers worldwide."
Help Us Make an Impact!
We're proud to be part of Harambee's inspiring objective, but to truly change the lives of these young women, we need the participation of our clients across the globe.
If you want to commit to hiring one of our brilliant and dedicated Buffalo City VAs, please fill out the form below.
---
To learn more about Harambee Youth Employment Accelerator, visit the Harambee website.