Top 5 Reasons Why Your Small Business Needs Social Media Marketing
In the last few years, social media has become more than just a pastime for people. It has greatly changed the way we connect with other people as well as the way we consume information online. With the amount of time we spend on social media, businesses have already caught up and have used this as an opportunity to promote their brands.
Now, as a small business owner, social media marketing should definitely be a part of your online business marketing strategy. It can help your brand connect with your customers and ultimately gain a foothold in the social media space. If you are still not convinced that social media can help your small business, check out these reasons why you need it:
Increases Brand Awareness
One of the benefits of having a presence on social media is that your customers will become more familiar with your brand. You can expose them to your brand's voice through your content. This will make your business more recognizable and accessible to your potential customers.
Improves Brand Loyalty
Your business can use social media not only to target potential clients but also to reconnect with your existing customers. It's a platform where you can create and publish content that is relevant to them to help improve their brand loyalty.
You can also use social media as a means to communicate with your customers by replying to their comments, answering their queries, and even addressing their concerns or complaints — all of these are aimed at improving brand loyalty.
Increases Traffic to Your Website
The content you publish on your social media profiles can help boost the traffic to your website. Aside from placing your website's homepage in the "About" section, you can also easily link back to your website's pages through your posts. Other social media platforms also have neat features that you can use like Facebook's "Shop" where you can add products to your company's Facebook page including the price, product description, and the exact link to the product page in your website.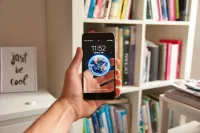 Improve Search Engine Rankings
If you want to improve your website ranking in Google and other search engines, then you really need to have a presence on social media. In fact, SEO strategies today often include creating profiles for various social media platforms and publishing original content for them. It's also a way for you to tell search engines that your brand is legitimate and credible; therefore, it needs to be ranked higher in search results.
Customer Insight
Once you have grown your follower base on social media, you can use analytics to gain insight into your customers' behavior. You can study how they communicate and what their interests are. You can even use social media listening to know what they think about your business. All of these data are valuable and can be used to improve your services or products.
Do you have any experience in marketing your small business on social media? How did it go? We would love to hear your story!
Next:  7 Social Media Marketing Tips From The Pros
20Four7VA recognizes the challenge of effectively managing an online business – and we are very eager to help. Our company specializes in eCommerce VIRTUAL STAFFING SOLUTIONS, providing customizable and scalable solutions to small, medium, and large enterprise business owners so they can focus on growing their business.
Ready to have access to incredible people with incredible skills in the most cost-effective way? Give us a call at our toll free number 1 (443) 856-4882 today!