The Best Financial Planning Tools for Startup Entrepreneurs

With marketing your brand, developing your product or service, and driving business growth, you probably barely have enough time for anything else. Because of your busy schedule, you might be keeping tasks such as budgeting and financial planning on the back burner. But such neglect could be seriously hurting your business.
Budgeting is essential both when you start a business and for business sustainability. In fact, all other projects and business and financial goals can be at risk of failure without proper financial planning.
Business Budgeting: Why Small Business Owners Need to Prioritize It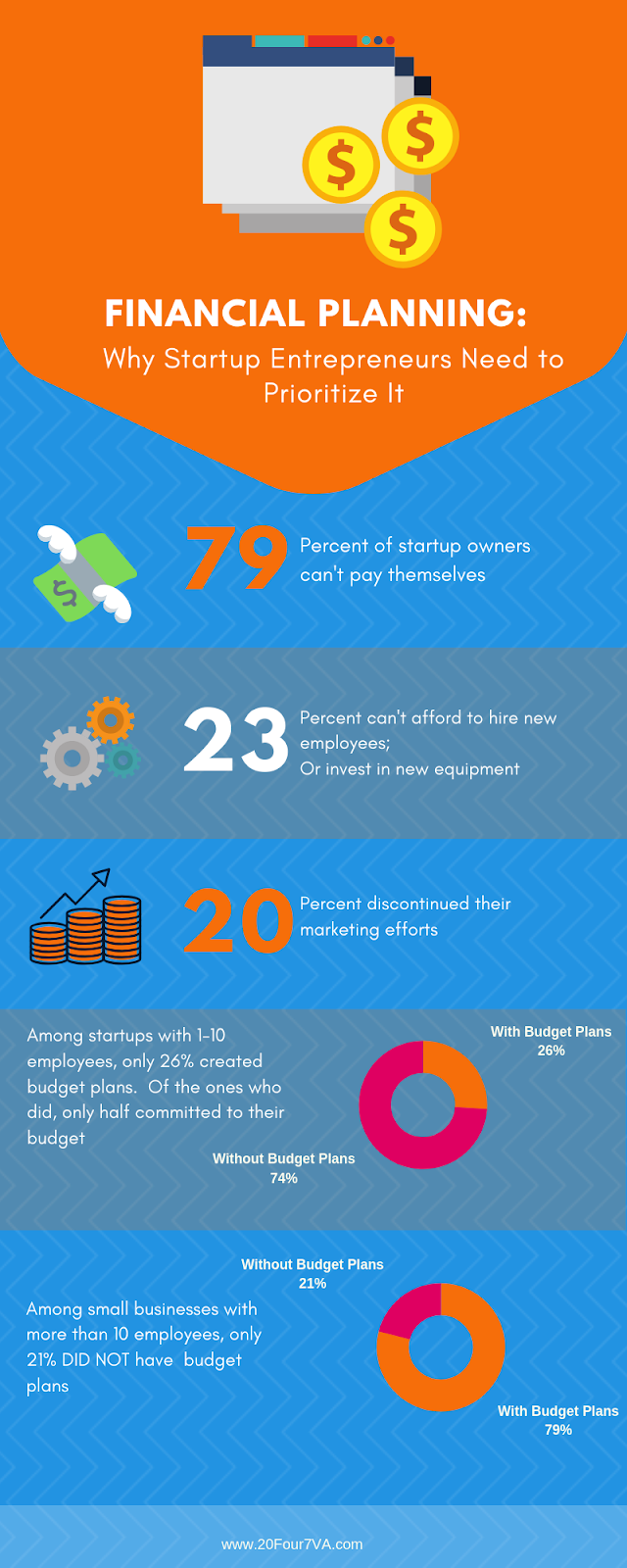 Are you familiar with these scenarios?
You get an influx of orders and expect high revenues. However, when you sit down to do your accounting, you find out that you're just breaking even.

You have an exciting online business marketing idea. You laid out the timeline and tested it out on different platforms. Halfway through the campaign, you find out that it's costing you more money than it's generating.

Tax season is drawing near. You struggle with creating financial reports and the pressure is affecting how you do your other responsibilities.

At the end of the year, you sit down to review the goals and plans you outlined earlier. You find out that you're moving slower than you imagined. Your sales barely cover your monthly expenses.
These situations share a common underlying issue: lack of proper financial planning.
Financial planning goes way beyond simple budgeting. It also involves cost reduction, which is essential to keeping a company afloat despite sales and market fluctuations. Apart from helping entrepreneurs know how to save money, making good financial decisions with long term goals in mind keeps a company from ruin.
When a company consistently misses planning financially, it's likely to fall into these pitfalls:
Many reports point to cash flow problems as a major reason why startups fail. What these reports fail to mention is that lack of budgeting is usually what creates cash flow complications. A budget will forecast sales and expenses based on when sales are booked, rather than when the money will be on hand. 
For example, your sales are high in December. The expenses related to these sales must be paid in January, even though you will be paid in full on February. If you have a budget plan, you can afford to pay the related costs without having to wait for payments to arrive. Otherwise, you will risk late payments and penalties.
Taking advantage of your financing options as a startup owner is perfectly acceptable. It's poor debt management that causes trouble.
If you owe banks, investors, or business financiers, you need to strictly follow repayment terms. Otherwise, you will accumulate exorbitant interest rates and hurt your credit standing. A budget is a concrete reminder that keeps debt management in check.
Ineffective Product Pricing
Proper pricing comes when you have a clear understanding of your overhead and production expenses. This knowledge is made available through budgeting. Through budgeting, you can sort out your expenses according to function or frequency of use and payment. It also reveals which products or investments cost more than they're worth.
Of course, financial preparation needs the right kind of tools to be effective and easy to follow. These are the best financial planning tools to help you manage your business funds: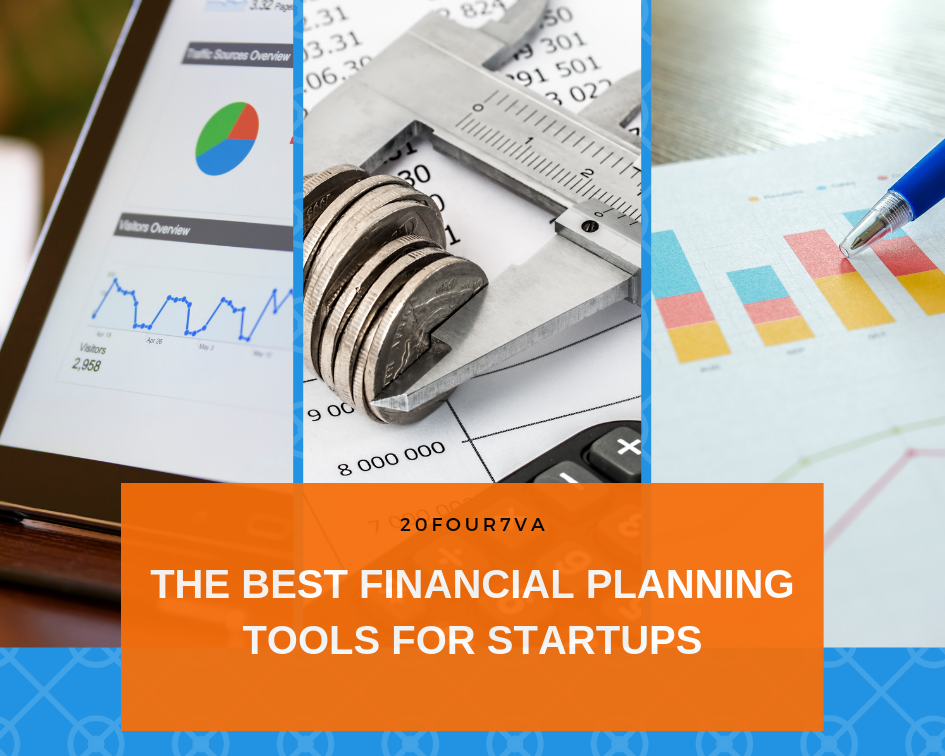 Accounting Software
Quickbooks
Before you pursue any marketing strategy or launch a new product, you need an in-depth understanding of your company's financial health. Quickbooks will help you with that.
Quickbooks is an accounting software that helps companies keep track of sales, expenditures, and unpaid invoices. It can also generate easy-to-read financial statements including profit and loss reports. Entrepreneurs can also calculate staff hours and pay employees and vendors through Quickbooks.
Quickbooks has different plans and pricing options so users can choose which package suits them best. You can select a Quickbooks plan based on your business type, average revenue, and number of employees. This variety means that this smart accounting software can grow with your business.
Netsuite ERP
ERP or Enterprise Resource Planning enables the integration of key business processes such as accounting. Netsuite ERP bagged the Finances Online Best ERP Software of 2018. It earned a 99% user satisfaction rating as reported by Finances Online.
What makes Netsuite stand out as an accounting software is its ability to integrate core accounting functions with finance management. This enables Netsuite to transform a static, ledger into a dynamic tool where users can access financial reports without manual input and adjustments. With Netsuite, account reconciliation and auditing are done in less time and no errors.
Accounting Seed
Accounting seed is popular for its flexibility. This accounting software works with the unique dynamics and processes of a business, instead of the other way around. This helps users focus on growing their business by automating processes to reduce the time spent on spreadsheets.
When working on a specific project, you can use Accounting Seed to track expenses, so you can better manage your resources. It can also recognize revenues or growth opportunities by detecting patterns in different projects. This accounting and business insight is projected on the tool's financial dashboard that multiple users can access anywhere.
Budgeting Tools
PlanGuru
One of the reasons why startup entrepreneurs don't prioritize business budgeting is because budgeting tools can be expensive. PlanGuru helps smaller enterprises with fund allocation by providing an affordable tool with user-friendly features.
Fluctuation may be inevitable in business, but PlanGuru prepares business owners to estimate performance for upcoming months. This ability is essential for a company to make contingency plans that go well with market fluctuations. It also helps entrepreneurs come up and adjust cost-cutting ideas that fit their situation.
Coupa
Real-time budget tracking, roll-up hierarchy reports, and expense validation – these financial management abilities make Coupa a must-have budgeting tool. This fund allocation resource is as easy to use as it is innovative.
With Coupa, users no longer need to wait for weekly or monthly reports to see how much funds they have left. Its real-time updates reduce the risk of overspending and reinforce expense accountability. This is a budgeting tool that can go hand in hand with your cost reduction methods.
Float
Struggling to make sense of your financial report? It's time to switch to a tool that makes it easy for you. Float is an intuitive financial tool that helps entrepreneurs understand their finances in the simplest way possible.
As a budgeting tool, it helps companies create and allocate upcoming funds through its foreshadowing features. It can be integrated into different kinds of software or tools such as Quickbooks, Xerox, and Free Agent. Because it has a 14-day free trial, users need only upgrade to the tiered packages once they are sure it works for them. Float packages are also reasonably priced for small enterprises.
Expense Trackers
Expensify
Ideal for companies with less than 1,000 employees, Expensify helps entrepreneurs track expenses through receipt scanning with automatic transcription. The data can then be converted to expense reports. In the case of invoice loss, Expensify can pull up synced credit card transactions.
Expensify is best suited for solopreneurs because it's free of charge for personal users. Higher tiers start at $5/month only.
Zoho Expense
A budget monitoring tool that is also budget-friendly, Zoho is another expense-tracking tool with a free package. It captures receipts, enforces expense policies, and allows multiple currencies. The free version of Zoho Expense allows up to 3 users, so it's perfect for startup owners.
Some business owners keep paying for expenses that they can do without. Overheads like real estate and office supplies, for instance, can take up a huge chunk of one's revenues. When you have proper financial planning, however, you can detect these costs and make better cost-cutting strategies. You can reduce or completely let go of bad costs by working with virtual staff.
A proper accounting method, appropriate tools for budgeting, and diligent expense tracking will help you manage your finances. Make better business decisions by using these financial planning tools for startup entrepreneurs.