Must Read Online Magazines for eCommerce Business Owners Like You
As an e-commerce business owner, your ability to stay on top of trends determines how your business will fare down the road. It is a must to invest some time to keep yourself in the loop. You should not wait until your brand has hit rock bottom to realize that business trends, especially in marketing, have passed you by.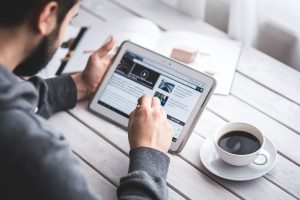 An excellent way to keep yourself in the know is to read online entrepreneurial magazines. There is a tremendous selection of knowledge bases and references online to help you out. Here's a list of the best magazines and blogs for your ecommerce business. (Good news, they are easy to understand  regardless of your level of techie-ness!)
Keep calm and get ready to bookmark!
This site is as refreshing as it sounds. A Better Lemonade Stand will feed your mind with cool and practical advice on how to sell better online. They also give out interview references, how-to guides and creative infographics that can help you with organizing your ideas and plans. On top of that, they have a very supportive community that you can depend on whenever you have any concerns. This site is ideal for neophyte e-commerce business owners.
Does the name sound too strict and formal for you? Don't be intimidated! This site can help you recreate existing business plans and make them better. They offer no standard rules to follow because for them, anything is possible!
Unlike other magazine sites, Entrepreneur Handbook does not encourage their followers to follow trends to the letter. They start with the safest way possible to help you establish your brand and sell online and go from there.
Hubspot is often among the top resources for business owners. In fact, it is the most searched IT-related business website in 2015. They have a lot to offer — advice, IT and business news, sales, current trends and many more. If you are looking for some Twitter tips that you can actually use, just explore their pages and prepare to be fed a lot of information.
Who doesn't consider Facebook important? No business owner should underestimate the power of this social media giant, that's for sure. Facebook is one of the most used tool when it comes to online marketing. With its abundance of features and legions of users, Facebook gives you so many things to learn. Not only does it help you know how business should be done, it also allows you to learn more about what you can do to give your audience a better service or product.
This site is about marketing, analytics and testing. If you already have a live website prototype, just add KISSmetrics to see how your site is performing. The tool comes with a price, but it's definitely worth it. The site also gives advice on how to double up the good stuff, what methods to use and what is on trend. It is also user-friendly which makes calculating and analyzing a lot easier for non-techie users.
Mashable is composed of an empire of technical writers, content contributors and online marketers. It is known for their British – American style in writing news and witty content videos. If you haven't seen them on Facebook, now is the right time. They are pretty active when it comes to posting online, so if you want to stay updated, just go to their pages and follow them!
Last but not the least, you have MOZ. This is one of the most popular websites when it comes to SEO and inbound marketing tips. Their blog is laden with articles on SEO, web development, internet marketing trends and even tips from e-commerce business owners like you! They keep on developing new tools and improving their existing ones. You can use them for free, so if you are about to swipe to pay on any plans, consider checking their site first for further reference.
Last but certainly not least, you also have the 20Four7va Blog. The blog talks about branding, SEO, SMM, design and even self-care. Of course, the company is big on work-life balance.
Stay abreast of the current trends by motivating us to create more articles like this one. Share, like and follow us!
Next:  10 Powerful Productivity Hacks for Small Business Owners
20Four7VA recognizes the challenge of effectively managing an online business – and we are very eager to help. Our company specializes in eCommerce VIRTUAL STAFFING SOLUTIONS, providing customizable and scalable solutions to small, medium, and large enterprise business owners so they can focus on growing their business.
Ready to have access to incredible people with incredible skills in the most cost-effective way? Give us a call at our toll free number 1 (443) 856-4882 today!