Marketing: Why it's Essential to Your Small Business
Every startup company or small business has to start somewhere. Your business may provide an impressive product or exceptional service, but if potential customers haven't heard of you and are unaware of your services and products, then your business will not survive. This is when your marketing strategies prove their value.
The Importance of Effective Marketing
Marketing makes your business relevant.
You want something called "brand recall." It's when customers easily recognize, recall or identify your company, product or services as a result of good branding. For example, when you think about sneakers or shoes, the brand Nike or Adidas usually comes to mind. When somebody asks what the best soda or carbonated drink in the market is, there is a high possibility that Coke or Pepsi will be mentioned. This is because successful marketing resulted in these companies having a very high brand recall. It's an essential. When you employ great marketing strategies, your brand (and business) will stay on top of the consumers' minds.
Marketing introduces your business to potential clients
.
Customer awareness is important, but it's not enough. Once a customer becomes aware that your business exists, you need to follow through with a proper introduction. Marketing helps establish the identity of your business and connect you with your clients. As a small business, this is truly important. Marketing is not only useful for introducing your company to your target market or potential customers, it also helps your customers understand who you are, what your business is about, what you can bring to the table and what they can expect from your products or services. Connecting with your customers also encourages customer loyalty — another important aspect in business that your small company can attain with the help of marketing.
Marketing exponentially increases your sales.
Successful marketing strategies lead to brand recall and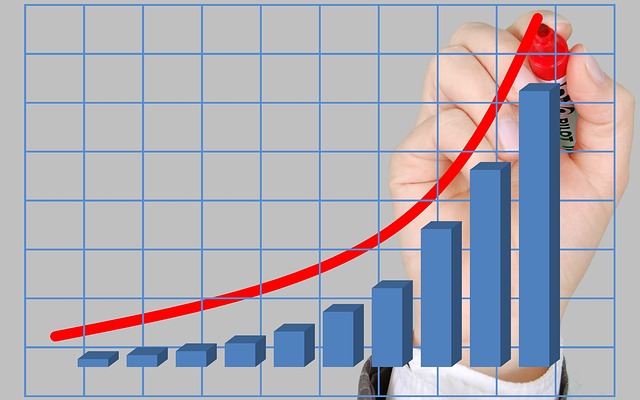 customer trust and loyalty. Eventually, this also leads to increased sales. What's interesting here is that your customers not only help you when they buy your products or when they avail your services. They become indirect but valuable contributors in your marketing schemes as well. Satisfied customers might recommend your products or business to relatives and friends. Some can even boost your business' reputation by tweeting, blogging, or putting product or service reviews online for everyone to see. Your customers become part of a marketing network that could eventually bring in more sales that lead to growth, and opportunities without you even paying them.
Marketing helps level the playing field.
Taking advantage of social media marketing enables small businesses to compete with bigger companies — or at least have a piece of the pie. Smaller businesses tend to be closer to the people, so the opportunity to provide exemplary customer service, a personal touch and sufficient attention is there. Again, connecting with customers, knowing your customer's needs on a personal level and assuring them that you can deliver can do wonders.
Remember, marketing is the lifeblood of your business. It's the bridge that leads to your company's growth and success.
A well-executed marketing plan leads to sales, and sales leads to growth. Some might argue that marketing is expensive, especially when you're starting. But don't consider the resources spent in marketing as a waste of money. Instead, treat marketing as an investment. If the need arises, don't think twice about contacting staffing agencies who can provide your business with a professional virtual assistant or virtual secretary with exceptional marketing skills. They can definitely help you formulate market strategies that can take your business to the next level.
Next: 5 Inexpensive Marketing Strategies To Increase Your Business
20Four7VA recognizes the challenge of effectively managing an online business – and we are very eager to help. Our company specializes in eCommerce VIRTUAL STAFFING SOLUTIONS, providing customizable and scalable solutions to small, medium, and large enterprise business owners so they can focus on growing their business.
Ready to have access to incredible people with incredible skills in the most cost-effective way? Give us a call at our toll free number 1 (443) 856-4882 today!