5 Ways to Create Your Business Brochure
Brochures contain vital information about a product, a service or a business, and they are effective marketing tools when properly written and designed. Your brochure also serves as an important communication tool for reaching out and capturing your target market. Here are 5 ways to create your business brochure to ensure its effectiveness in making a lasting impression that benefits your business.
Know your customers
Determining who you want to connect with is the first step. Before making any moves in creating your brochure, make sure you understand your customers. Establish who your target market is. Will they buy your products? How will you get their attention? Will they even listen? What's in it for them? These are the questions you will need to answer before spending time and resources in making your brochures. Once you have gathered the appropriate information, you can now proceed to the next steps.
Be attractive
Make your design stand out. Your brochures should catch the eye of your potential customers. Craft a slogan or headline that puts emphasis on the benefits of your product or service. You can also have a headline that asks a question that most people ask themselves. Then lead them to the answers they need once they open your brochure. Don't be too daring and avoid flashy colors that are not good on the eyes; you might get attention, but people wouldn't want to read your brochures further. Make sure you use the appropriate colors. Insert interesting images, and experiment on different brochure folds to see what fits your design.
Balance your brochure
Too many paragraphs or too many sentences will make your brochure unattractive.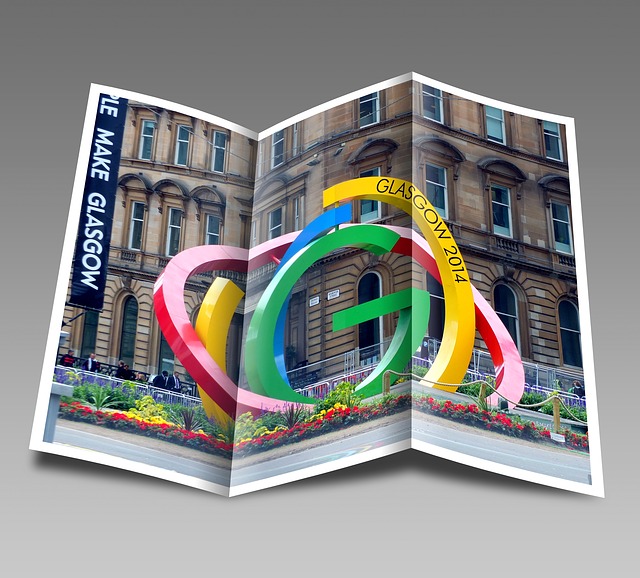 Make sure you balance the number of images and text in your brochure. Use headlines, small sentences, and bullet points to get your message across. You want your customers to grab a hold of your brochures and keep them. The target is to keep them interested enough to make them read the brochures from cover to cover.
Keep it real
How useful is your product? How exceptional is your service? How reliable is your business? The answers to these questions should come from past customers. It's a wise marketing move to include real testimonials in your brochures.  If possible, use testimonials from known personalities or from people who are professionals in their field as these people can greatly affect your target market. Get someone who would influence potential customers to purchase your products or support your business. If they give you permission to use their names and photographs then that would be better. This further strengthens the foundation of your company's credibility.
Include promotions or discount coupons
With this marketing strategy, you get to hit two birds with one stone. You increase sales and at the same time, attract new customers. You're not just giving information to your customers; you're also giving them the opportunity to participate in connection to what they have read in your brochure.  Also, if you want to earn income and gain customers right away, you can put a time limit on when they can avail of this promotion.
Keep in mind that your brochure promotes your company's identity. This is why creating brochures should be done by professionals or experts in the field. It's one marketing tool you don't want to mess up as your business' image and credibility is greatly affected by it. To answer this need, consider hiring an office assistant or a virtual assistant who is skilled in creating attractive and compelling brochures for your startup or small business.
Read more: 5 Fundamentals to Growing Your Small Business
Next:  Marketing: Why It's Essential To Your Small Business
20Four7VA recognizes the challenge of effectively managing an online business – and we are very eager to help. Our company specializes in eCommerce VIRTUAL STAFFING SOLUTIONS, providing customizable and scalable solutions to small, medium, and large enterprise business owners so they can focus on growing their business.
Ready to have access to incredible people with incredible skills in the most cost-effective way? Give us a call at our toll free number 1 (443) 856-4882 today!