How to Support Small Businesses Through Remote Staffing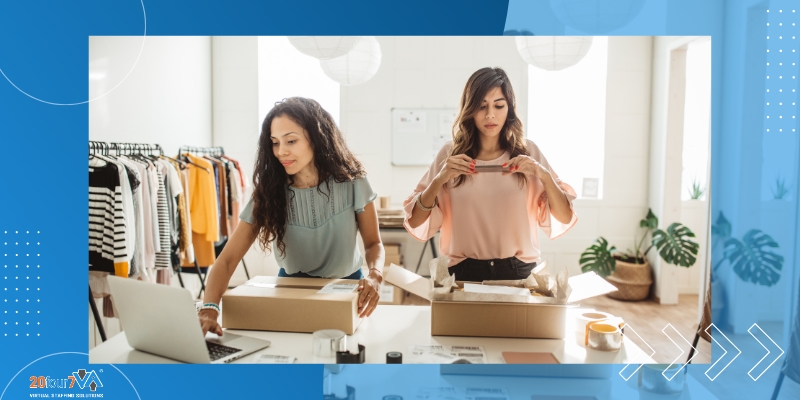 Supporting a small business comes with its unique set of challenges, especially if you're competing against industry giants. However, the rewards of running your own business are undoubtedly worth the effort. Today, technological advancements offer innovative ways to level the playing field for small enterprises, and one of the most promising avenues is the growth of remote staffing.
What is a small business?
According to Marcia L. Fudge, Secretary of the U.S. Department of Housing and Urban Development, "Small businesses are the driving force in a thriving economy and the lifeblood of our communities." But what, exactly, is a small business?
In general, the Small Business Administration, or SBA, sees any business with fewer than 500 employees as a "small business." However, they also consider various factors, including:
Average number of employees: To get this value, a business must get the average number of employees for each pay period over twenty-four (24) calendar months.
Annual receipts: Annual receipts refer to all of the business' revenues less the cost of goods or services sold and other returns and allowances. Depending on the business and the purpose, the annual receipts are computed over a three to five-year period.
Industry: The SBA has a complete Table of Small Business Size Standards. The table lists the different industries based on the North American Industry Classification System or NAICS codes.
Market share: Other than the above standards, market share or national dominance is also a consideration of SBA. If a business is a dominant player in the field they're in, they are typically not considered a small business by SBA.
For more information on what the SBA does and their definition of small businesses, visit the official Small Business Administration website.
Are you a small business owner looking to increase your capacity without stretching your budget too thin? Claim your free consultation and find out how you can get expert remote support while reducing your labor costs by up to 80%.
Common challenges of small business owners
If you're a small business owner, you know how fulfilling having your own business can be. But you're probably also all too familiar with the difficulties of your chosen path.
These are just some of the issues entrepreneurs run into when operating a small business:
Financial limitations
Small businesses don't have access to the capital or financial resources that corporations and bigger-name brands do. This can be a challenge, especially when business is slow but the monthly expenses keep coming.
Overworking and burnout
Business owners tend to be quite hands-on all the time. This can be due to their dedication to their business, a relatively smaller staff size, or in most cases, both. While this can be good for the business, entrepreneurs can spread themselves too thin. This can lead to too much stress and burnout.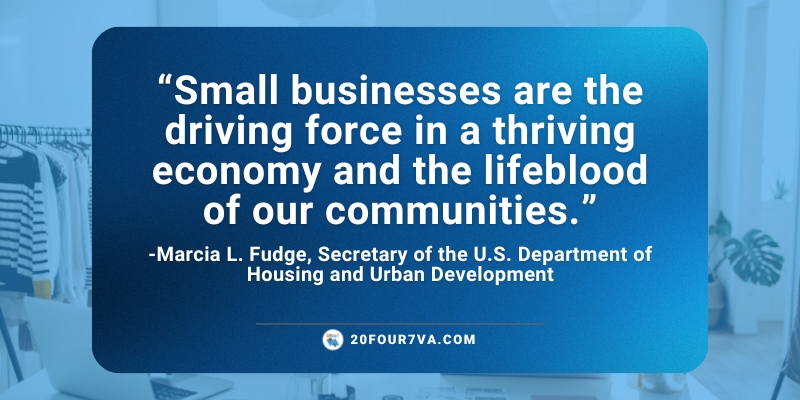 Keeping up to date with trends
If business owners are too busy running their business, they may not have enough time to keep an ear on the ground. This can cause them to lag behind competitors with the resources and manpower to stay updated with market trends.
Understanding customers' problems and needs
It's clear that keeping customers happy is key to any successful business. Warren Buffett, one of the most successful American business magnates, stressed this importance to business owners. "Never stop thinking about how to delight your customer," he says. But to do that, businesses need to invest time and energy to understand their buyers and cater to their needs. However, when business owners are short on both time and staff, customer satisfaction initiatives may take a backseat to day-to-day operations.
Discover how remote assistants can support small businesses.
Getting quality talent
In a competitive labor market, smaller local businesses may not be in the best position to get the talent they need to reach their goals. Business owners may not have the time to reach out to job seekers in their area. Additionally, they need to have competitive compensation packages to snag candidates from bigger industry players.
Fortunately, small business owners don't need to limit themselves to the local labor market. Nowadays, practically any business owner can go beyond the usual staffing limitations (geographical, financial, and technological) and find the most suitable talent they need to grow their business. How? Through remote staffing, of course!
Thinking of hiring remote assistants for business support and other critical back-office tasks? Get your free consultation with our Growth Experts to get started.
Benefits of remote staffing for small businesses
When executed well, businesses can effectively operate with staff scattered across the globe. But why hire remote talent or virtual assistants (VAs) for your small business? Here are the top benefits remote staffing can offer:
Access to a global talent pool: When it comes to finding skilled talent, hiring remotely is the way to go. With no geographic restrictions, you have access to a worldwide pool of candidates who can bring valuable expertise to your team.
Cost savings: Working remotely can help you save on the expenses typically associated with in-office staff. You can increase your business capacity and reach your goals without additional costs like office equipment, rent, and related expenses.
Better time management: Aside from saving money, you can also regain control of your time with remote assistants. You can hire a suitable VA with the right skills to take over back-office tasks. With VAs, you can get time-consuming tasks like lead generation and email support off your plate. This way, you'll have more time to focus on more high-level responsibilities.
Work-life balance: By effectively delegating to a VA, you can manage your small business without risking burnout. You have a better shot at running a successful business while having more time to pursue your passions and care for your well-being.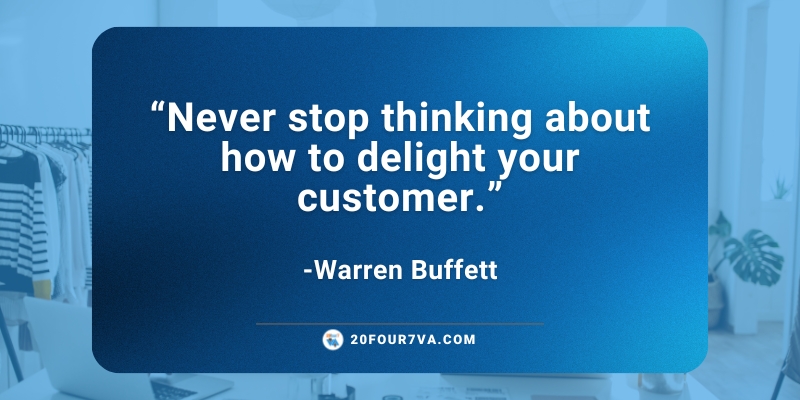 Maximizing remote staffing
VAs can be great at supporting small businesses. But to do that, they need the right tools and guidance. Here are some things you can do to make sure remote staffing will work for you:
Align on clear expectations and goals
You need to clearly communicate job responsibilities and performance metrics to your VA. And this should start as early as the recruitment period. Your job ad should be as detailed as possible. Having an accurate job description can help save you time and ensure you're screening candidates who are fully aware of what the role entails.
Once you've hired the most suitable candidate, you must reinforce these expectations starting with the onboarding phase. Doing so can help your VA better manage their time and prioritize tasks. Remember to set realistic goals and deadlines. Otherwise, you're setting up yourself and your VA for disappointment.
Aside from aligning on expectations, VAs should receive regular feedback and performance evaluations. These sessions can help ensure you get the best quality service from your VA. At the same time, your virtual assistant will get the direction and support they need.
Establish effective communication channels
Any modern workplace needs to have open communication channels. You need to have both synchronous and asynchronous communication tools in place. Of course, you need to put these tools to good use by having regular one-on-one check-ins and team meetings. Additionally, team members should use these tools to engage with each other and establish strong working relationships.
Project management tools such as Asana and ClickUp are extremely useful for collaborating with remote workers. These tools can help improve project visibility and encourage team collaboration even when everyone is working from different locations.
Provide relevant resources and support
Effective remote staffing goes beyond hiring; it involves equipping your virtual assistant with comprehensive training in your systems, processes, and company culture. By investing time and resources in this onboarding process, you empower your remote worker to seamlessly integrate into your workflow, resulting in increased productivity and a more valuable contribution to your small business's success.
In addition to training, it's equally important to provide your virtual assistant with access to the necessary software, tools, and data, right from the start. This proactive approach ensures they can hit the ground running, minimize downtime, and swiftly become an indispensable asset to your small business's growth and success.
Set your virtual assistant up for success with these insider-informed tips.
Partner with a reputable remote staffing company
Finding and managing a VA can take up valuable resources—time, energy, and money. To help you save on all three, it's best to work with a trusted remote staffing company that specializes in matching skilled virtual assistants to your specific needs, streamlining the hiring process, and ensuring you have the right support to grow your business efficiently.
Additionally, partnering with a reputable remote staffing company can provide you with access to a pool of pre-screened and trained virtual assistants, giving you peace of mind and the assurance that you have a reliable team to support your business goals, ultimately freeing up your time to concentrate on strategic decision-making and growth opportunities.
Summing up
As with anything worth doing, you need to invest time and effort to get the most out of remote staffing. Isa Serra, 20four7VA's Client Services Manager, stresses, "Getting the right VA may not be easy—you go through the VA search, interviews, training, etc." "But all your hard work will pay off when you start experiencing the increased efficiency, reduced workload, and enhanced productivity that a well-matched virtual assistant can bring to your business," she adds.
20four7VA makes finding and managing a virtual assistant as easy as possible for you. We do all the hard work so you don't have to.
Ready to get started? Schedule a free, no-obligation consultation call with our Growth Experts today!