Beginner's Guide on How to Start Your Own Social Media Marketing Agency + Insider Tips!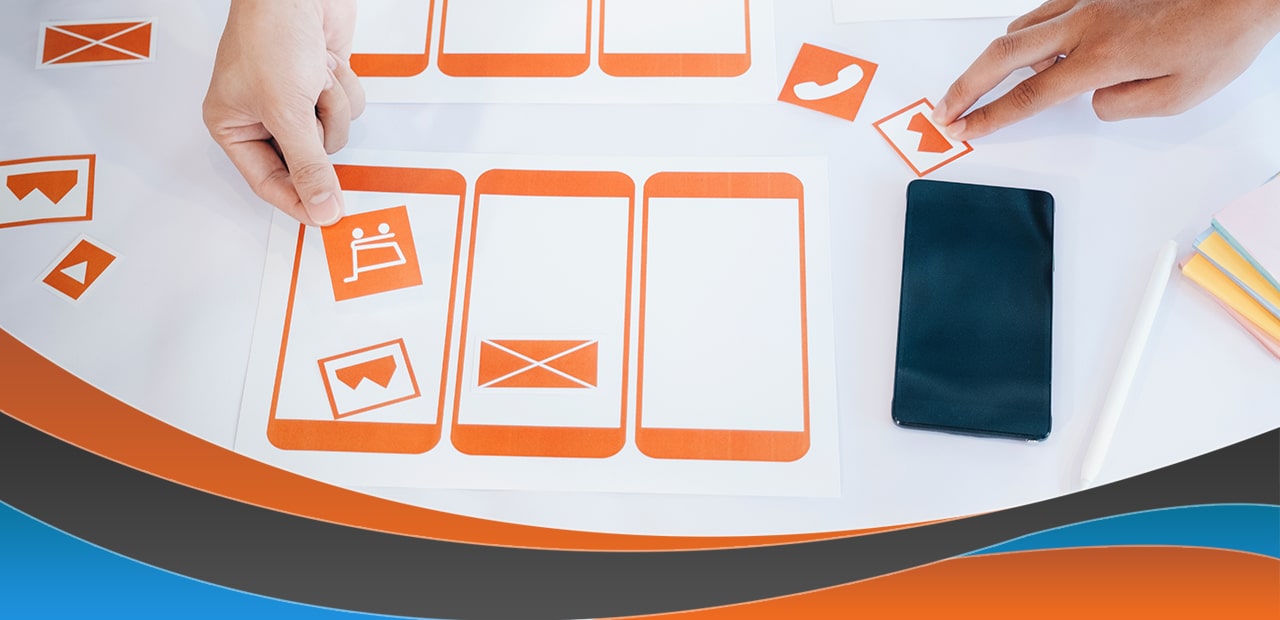 Accessibility to computers and gadgets like mobile phones have enabled many of us to spend more time online. In this digital age, it is not surprising to see the continuous growth of social media. In fact, more than 3.7 billion people around the world are using it and it is expected to increase in the next few years.
What is Social Media?
Social media is a collective platform that includes websites and applications for creating, sharing, and exchanging of information to communities or the public. People commonly use browsers and mobile apps to digitally interact with others through the internet. There are many types of social media services to create user-generated content including photos, videos, text posts, and comments. The most common platforms are Facebook, YouTube, Twitter, Instagram, and TikTok.
According to a Pew Research fact sheet, social media use by adults in the US has increased over time since 2006. Most users check social media sites frequently in a day as well. In fact, an average user spends two and a half hours per day on these platforms. Additionally, GlobalWebIndex found that more than half of those who browse social media have been reported to look and research products and services.
What a Social Media Marketing Agency Can Do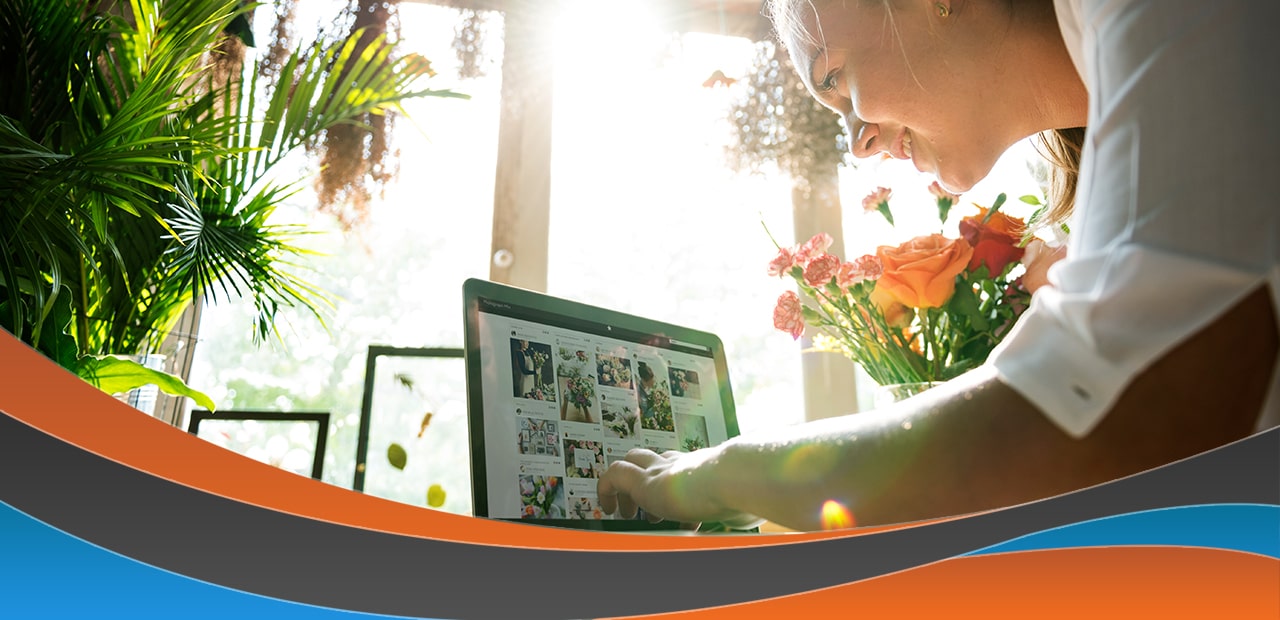 It is not a secret that a large majority of people around the world are using social media as connection to the internet becomes more accessible. The trend only increases as time passes by and it has only made one thing clear: social media marketing is one of the most direct and effective ways for businesses to reach customers.  
The demand for social media marketing has skyrocketed and the right agency can provide knowledge and expertise on the best way to create a strategy for your brand. A social media marketing agency does more than just publishing posts to different networks. A proper plan of action with regards to crucial information such as goals, analytics, and reports are important in aiding with the needed research to launch an effective campaign.
The first step to coming up with a plan is to ask important questions related to goals. What does a business hope to achieve through social media marketing, target audience, and the type of message they hope to send to an audience are only some of the things that need to be thought about. Other notable things that social media marketing agencies can do include:
Developing objectives

Social media audit and assessment

Budgeting

Creating strategy timelines

Developing the social media plan

Creating unique and eye-catching content for various platforms

Determining specifications for publishing and sharing

Looking for development opportunities

Analyzing social media engagement

Monitoring and fine-tuning campaigns

Reporting
Reasons Businesses Need Social Media Marketing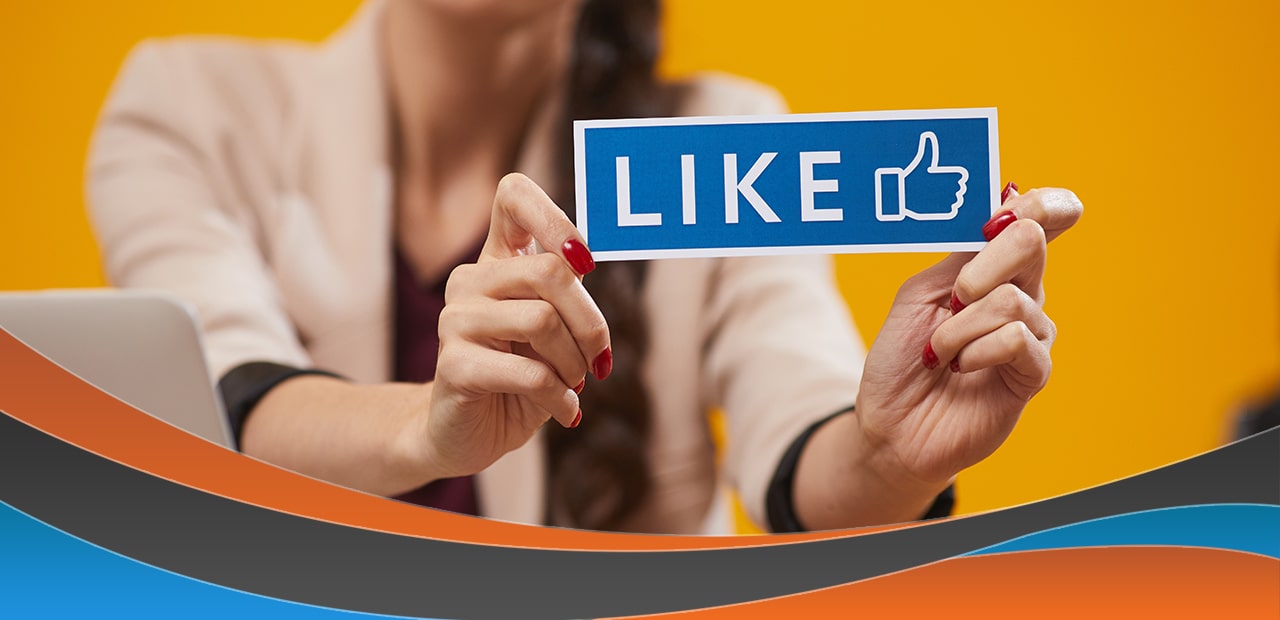 One of the greatest things about social media marketing is that any business, whether big or small, can do it. This type of investment may be a cost-effective way to reach out to consumers, but it requires imagination and creativity. There is also a need for constant innovation seeing as more businesses are realizing that social media is a profitable source.
There have been numerous brands that have gotten popular instantly because their posts have gone viral on social media. With that said, there is certainly merit in pursuing this type of online marketing. Here are more reasons why businesses need social media marketing:
Increases Brand Awareness and Recognition
Traditional marketing through announcements on newspapers and billboards is no longer enough. Word of mouth may work for connected business owners, but it may not be sufficient if businesses want to reach their desired demographic. Social media has deeply integrated in society that it may as well be a new classification under activities of daily living.
What that means is that being online is now so culturally ingrained that most people tend to use social media in their spare time or to pass time. Therefore, the customers of most businesses are social media, and the best way to let them be aware of your brand is to be in the same virtual space. One of the ways you can put your brand on the virtual map is to create a website and social media pages. Marketing through these routes and by creating valuable content that an audience will enjoy will increase brand recognition.
Grows Website Traffic
All the efforts in social media marketing ultimately lead to driving traffic to your website. Sharing blog content, promos, discounts, and contests across social channels is an excellent way to drive inbound traffic. Every visitor is a potential customer, so it is crucial to engage new leads and optimize your website for conversions. Social media marketing goes hand in hand with your search engine optimization campaigns as well.
Builds a More Intimate Relationship with the Audience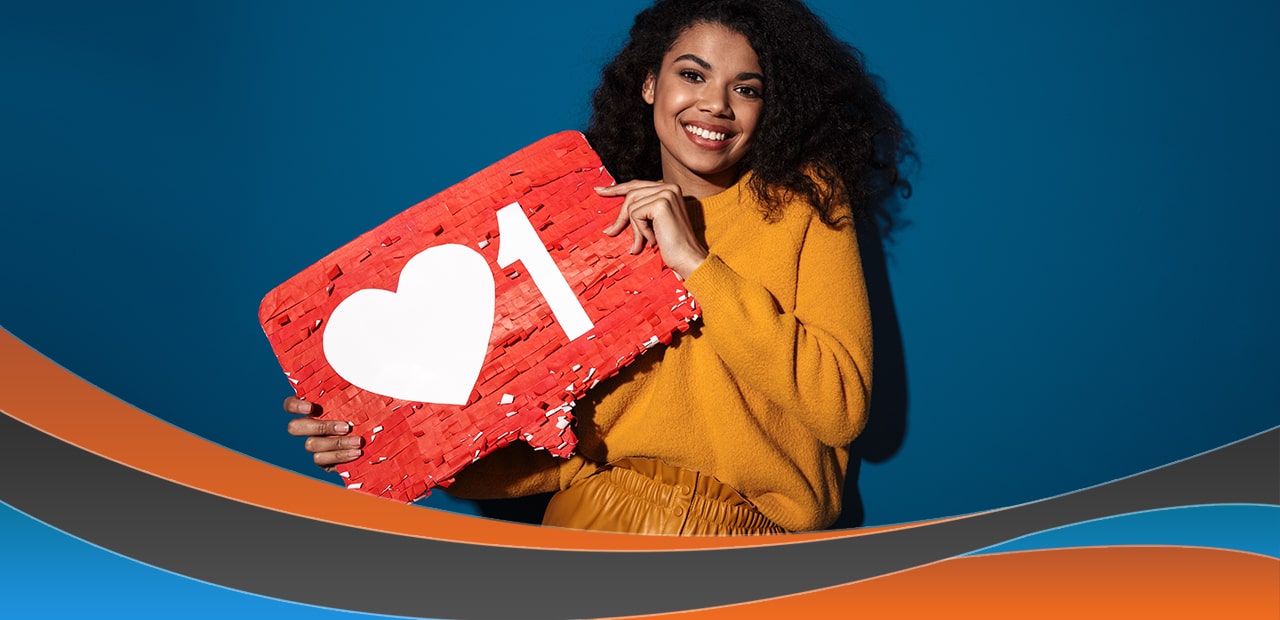 Social media is a tool that bridges the gap between brands and the audience. Building a relationship and establishing trust with the audience are the driving forces behind consumers who are deciding where they spend their money on. Authenticity is one of the most popular qualities that customers look for in a brand; a story and a purpose are the key ingredients to consider when creating content.
Another factor to consider is humanization. Generic and unrelatable posts garner no attention for a good reason. The consumers of today are smarter they can usually notice disingenuity from a mile away. Humanizing interactions including comment interaction and through private messages are heaps better than canned responses.
Customers have different levels of need and no AI or bot can cater to complex questions or requests. Automation in itself is not a bad thing because while they can help in other aspects such as post scheduling, things directly related to customers should have a more human touch.
Creates Opportunities to Demonstrate Customer Service Excellence
Many marketers often forget that while social media is an excellent marketing tool, it can be used for customer service management as well. As the divide thins down between brands and customers and engagement high as ever, there should be a plan of action for responding to different customer reactions. However, you should remember that platforms are varied and used differently.
For example, customers may use visual social platforms such as Instagram to buy products because of pictures or look at services in action through videos. Those who use Twitter may reach out to brands directly for their issues. Simply put, anticipating the needs of customers from different social media platforms creates plenty of opportunities to demonstrate excellent customer service.
With the right response, brands will create a loyal customer base and excellent retention. Additionally, these same people will advocate on your behalf and talk to others about the brand in a positive light.
Provides Customer Insights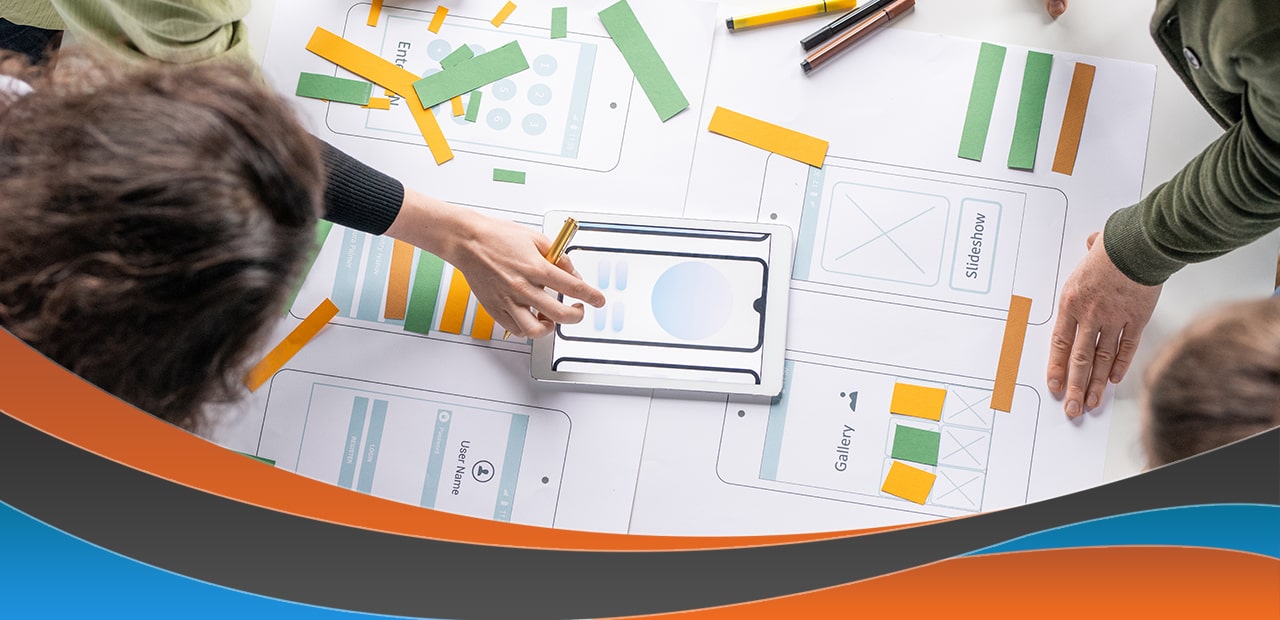 It is a foolish move to rest on one's laurels once you find that your brand is enjoying popularity from social media marketing efforts. Regardless of what industry, competition will always be fierce. There are always new brands popping out and the last thing you want to do is fall behind. That is why it is important to stay on top of the game by regularly get feedback and insights from customers.
Social listening is an important strategy to monitor and track the brand from different social media channels. Information such as interests, likes, and dislikes are extremely helpful in creating content to target marketing campaigns better. Audience research through insights will also let you know what is working and what is not, and this way you can proactively take preventative measures or steps to fine-tune strategies.
How to Start Your Social Media Marketing Agency
A social media marketing agency is easy to establish in theory because you do not need a lot of financial capital to start it compared to traditional brick and mortar businesses. However, starting a business in and for a digital space has its unique challenges. As the internet landscape becomes more complex and regulated, there a lot of things to consider. So how do you start your own social media marketing agency? Read on to find out.
Basic social media knowledge is not enough if you want to start and run your own agency. You will have a harder time than others if you do not have the skills, knowledge, or expertise of being a digital marketer. Consider dedicate time, energy, and money to honing useful abilities including entrepreneurship. The dynamic environment of social media necessitates the need to always be up to date with the latest trends and topics as well.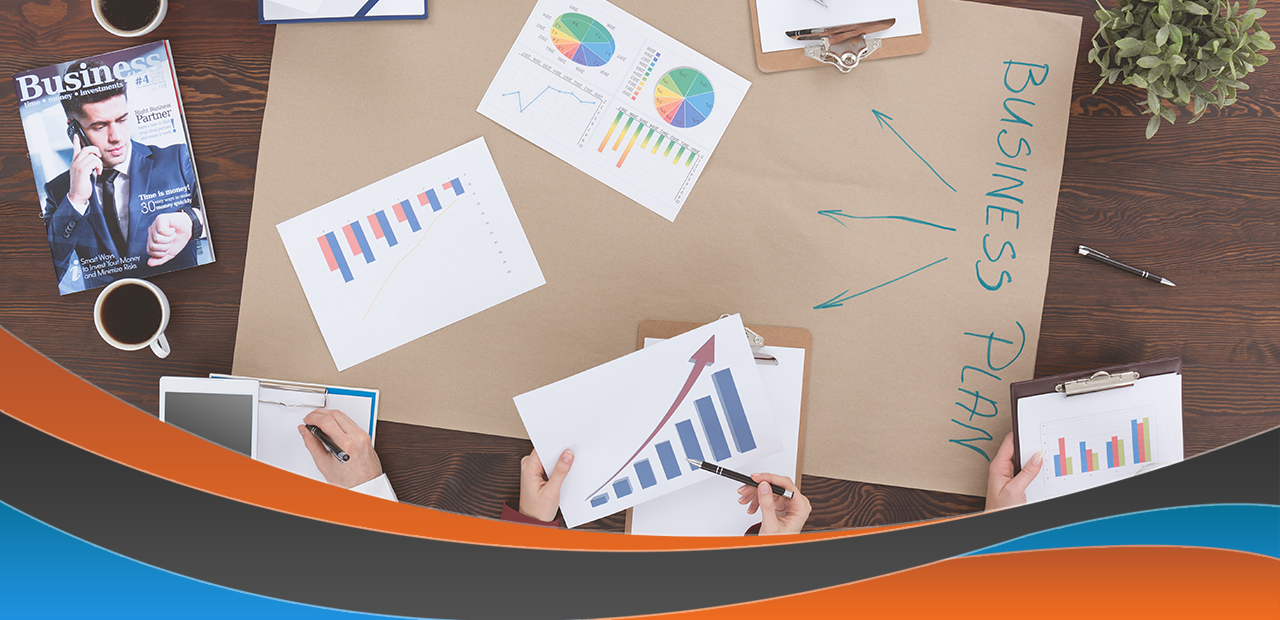 It is easy to get overwhelmed by competition and the plethora of popular platforms available. It is easier to take little steps such as determining an area of expertise to concentrate on. Identifying your niche will certainly help narrow down important information such as social media channels, audience, and what industries you can work with.
For example, you can focus on a single platform or two instead of learning all of them in one go. Keep in mind that these platforms all have varied requirements and users utilize them differently. With this, you can easily figure out what services you can offer and what your limitations are. This way, you know what jobs you can take.
Test your mettle by being a contractor first before taking on the task of managing a social media marketing agency. Working for yourself allows you to develop the necessary skills and knowledge on building contracts, creating proposals, and building contractor relationships. You can also create and fine-tune the working process with the insights you have accumulated. There is less risk when you transition as a one-person agency as well.
Setting Up
There are plenty of ways to start a social media marketing company but at the core of the most successful agencies is a solid business plan with goals. Before this, consider what type of business structure you want to operate. Some things to consider include branding information such as the company name, registration, taxes, and all related legal matters.
Starting a social media marketing agency may not be as costly as traditional businesses but there are expenses to cover. Business overheads including computers, software and tools, and digital devices are just some of the costs. You also need to cover for taxes and salaries.
Business Plans and Goals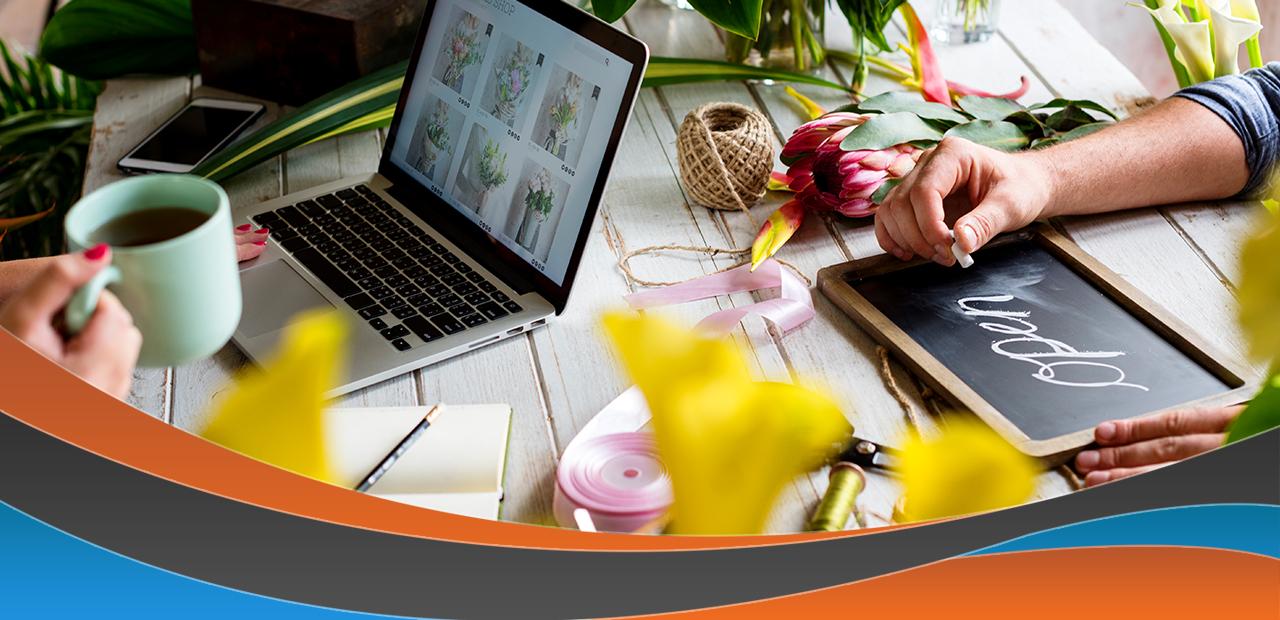 Coming up with a business plan can be daunting but it is an important task that needs to be done before you can run your social media marketing company. Having goals and plans to achieve those will help guide your agency and measure its performance. When creating a business plan, you need to take note of the following:
Mission and vision

Services offered

Job roles and responsibilities

Target market

Marketing strategy

Publicity strategy

Pricing and payment options

Financing and cost analysis

Scalability strategy

Overall analytics and progress
Making Your Brand Known
Whatever digital marketing services you offer to clients, you must first apply to your agency. Establishing an online presence is required to making your brand known. It is important for your business as a social media agency to be visible for lead generation, engaging with the audience, and finally getting clients.
Here are the things that you need to launch:
Website

– Does it have all the information a potential client may need? Ensure that the contact forms and links are working so you are easily contactable.

Social media

– What is a social media agency without social pages? Invisible! Make sure that social networking profiles are complete with all the needed information to make your agency accessible.

Listings

– Find any opportunity to be present in business listings so people looking for services will consider your agency. 

Publications

– Be on relevant publications to get more visibility. You can opt for paid opportunities or create special launch offers, discounts, or free trial services to drum up interest.
Reach Out & Acquire Clients
One of the biggest challenges you need to overcome is finding clients when your agency is new. In this case, a portfolio can help to establish social proof. When you start from scratch, clients won't automatically come to you, so you need to go after them yourself. One of the best ways to start is by building a network and forming business relationships to connect with future clients.
Credibility is important for prospective clients who are looking to use your agency's services. That is why it is important to list down your experiences and projects you have handled as an employee or freelancer on your website and even social media pages.
Another way to acquire clients is to reach out to people you already know including friends and relatives. You can ask for their testimonials, reviews, and recommendations to post on your website and profiles to further establish trust and credibility.
Build Services You Can Offer & Hire People
It is important to determine the scope of services you offer. This will help guide with the creation of proposals and agreements and set client expectations on deliverables. If you have a lot of projects coming on thanks to your efforts, it is not sustainable to handle them all. Growing your social media marketing agency means hiring the right people.
Populating a team with exceptional skills is yet another challenge if you are still establishing your social media agency and handling the operations by yourself. Consider hiring from a reputable virtual staffing agency for the human resources you need. Investing in outsourcing services may be costly at first but the gains and the return on investment will be worth it over time. Below is a sample list of services you may offer:
Website Development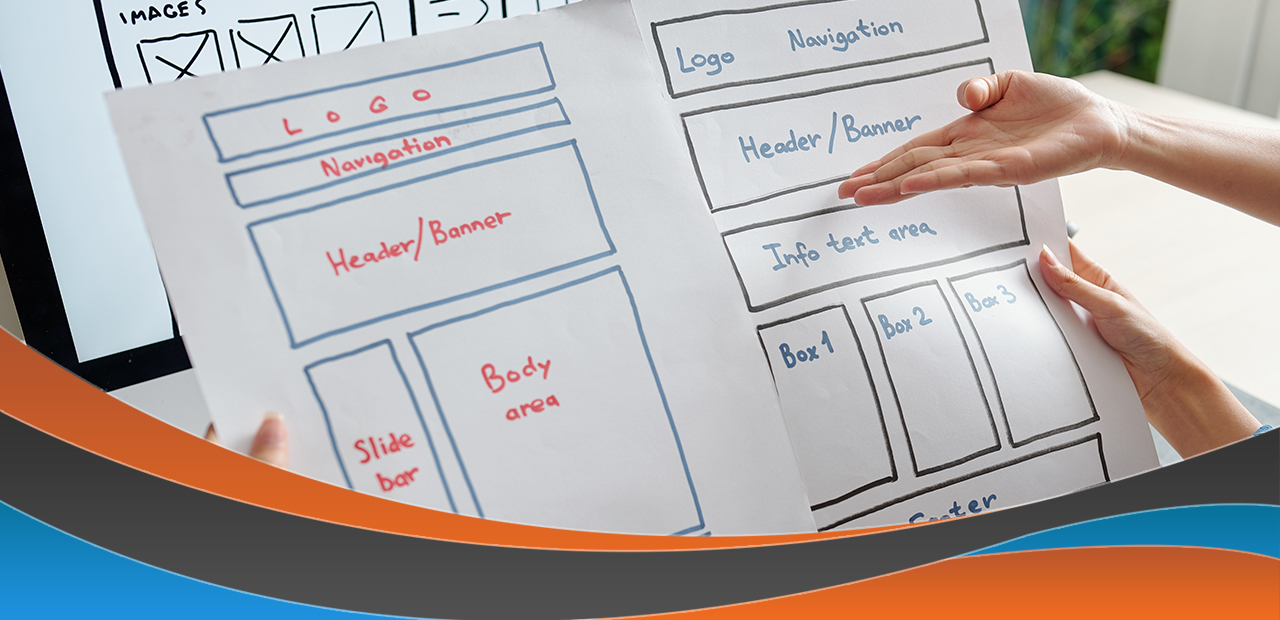 For businesses to thrive in the new era of consumer culture, a website is a must. Website development is one of the most sought out online services. A company website is a useful tool for marketing and sales. While an in-house website developer in your team is useful, they can be pricey, and most startups do not have the budget to employ them full time. Consider hiring a website developer virtual assistant for these types of projects.
Social Media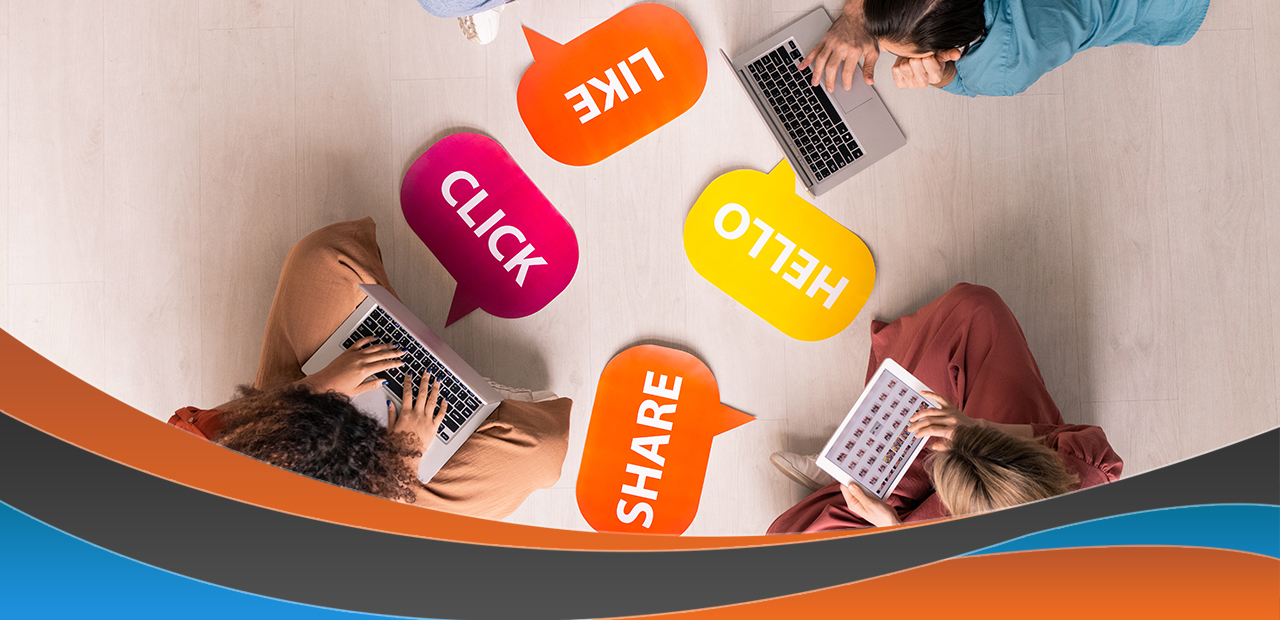 When you have a lot of clients, handling a lot of social media campaigns can be overwhelming. If you need more people to handle tasks such as social media account setup and management, posting, interaction, ad setup and management, and reports, consider getting a social media virtual assistant to help you.
Graphic Design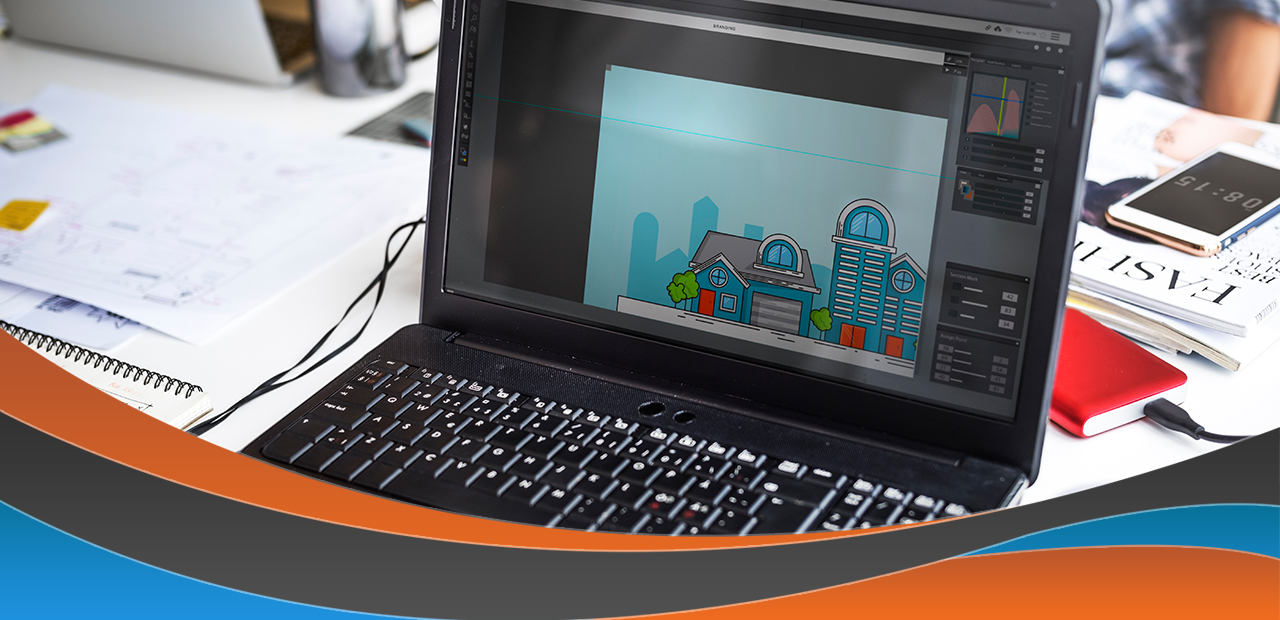 Visuals are important when you have a message to convey and that is why graphic design is an important skill. Consider hiring a graphic designer virtual assistant for clients that need logos, infographics, and marketing materials such as flyers, posters, banners, and more.
 Content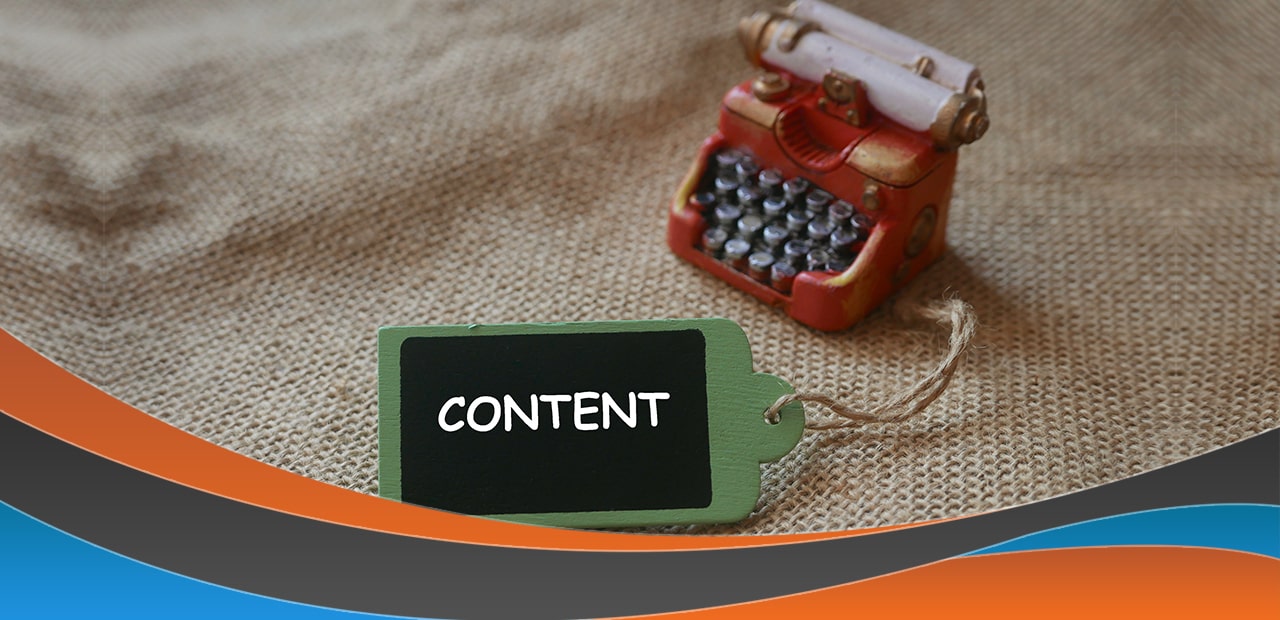 Establishing brand presence and engagement does not end at launching a website and setting up social media profiles. It needs to be populated with the most important thing: content. Content writer virtual assistants are adept at content creation and many writing tasks including website copy, press release, newsletter, blog posts, email content, and social media content.
 Customer Inquiries and Other Administrative Tasks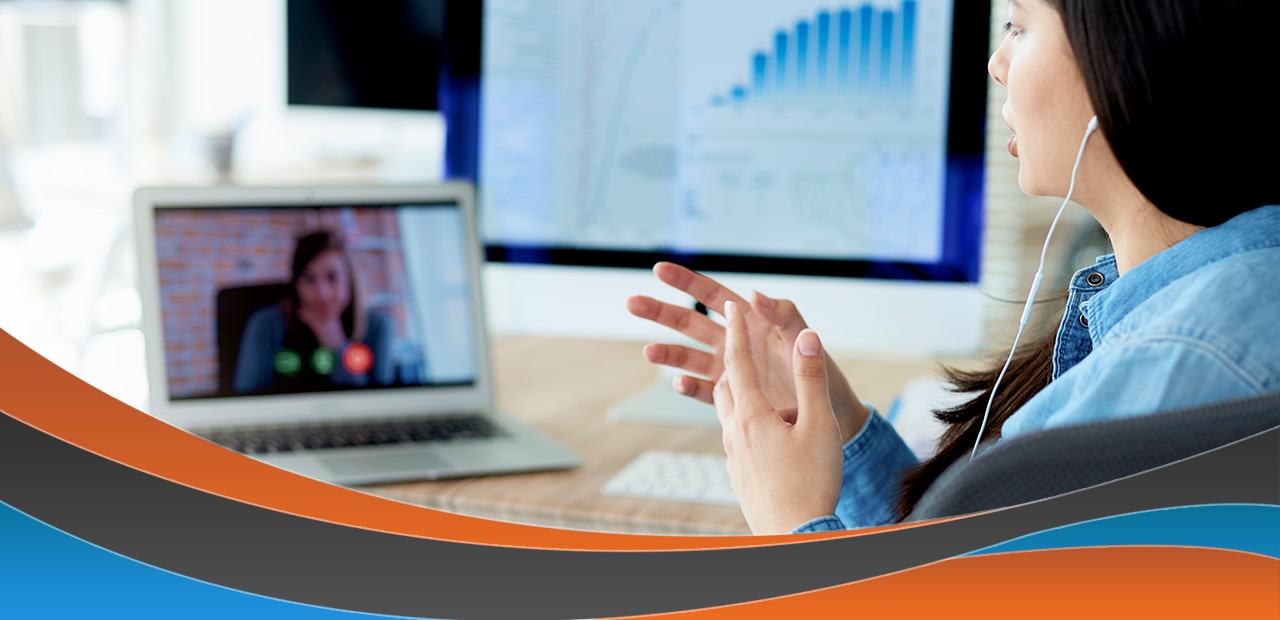 Some clients may overlook administrative but important day-to-day tasks such as customer inquiries from multiple channels including emails and social media channels. While it is important to respond to these inquiries promptly, it is equally important to reply in a professional manner. Administrative virtual assistants are highly valued for this kind of work and not to mention, they can also handle other routine admin tasks as well.
Track & Innovate
Now that you have established your social media marketing agency's online presence, specialize in an area, have clients, and hiring employees for your team, it is important to track and monitor your agency's progress. Routine business monitoring is a necessary step that measures business performance. These reviews can help provide useful information that can be used to identify problems, keep objectives in line, identify innovative opportunities, and further set goals.
Money-Saving Tip: Use Free Social Media Tools
It is important to invest in paid software and tools if you need them. You may be paying for time-saving features and efficient integrations but remember that you can utilize free tools to save money unless you really need what the paid ones can do. These free tools usually also come with paid plans so you can always upgrade later.
With that said, here are some of the most popular and free social media management tools that you can use:
TweetDeck

Later

Buffer

Hootsuite

ContentCal

Loomly

Monday.com

AgoraPulse

Sendible

PromoRepublic

Social Pilot
Time-Saving Tip: Need the Right People to Hire For Your Social Media Marketing Agency?
Scaling your business in a short amount of time is no easy feat. You need to have people with the right skills to help you get there. Hiring new people is a huge undertaking and not to mention, costly too. Even if you manage to find new hires, there are major risks involved including financial loss and instability.
The greatest advantage of running a social media agency is that everything is online. Therefore, it makes much more sense to hire virtual assistants than in-office employees because jobs can be done remotely. One of the biggest benefits of hiring virtual assistants is that you can build your agency personnel the way you want it.
Additionally, you no longer have to worry about the hassle of posting positions to job boards because a virtual staffing agency like 20four7VA has access to top global talent pool. All the VAs go through rigorous screening processes and the candidates that matched the most will be sent to you for consideration. In fact, all you need to do is to send a job description and 20four7VA will do the rest.
This cost-effective solution also means that you no longer need to do any training because these pre-vetted VAs are already experienced and knowledgeable. They are ready to go to work after the onboarding process.
If you worry about turnover rates, don't fret. All virtual assistants have performance monitoring measures in place. If you want to have a VA replaced, 20four7VA ensures that the transition will be smooth and stress-free.
So, are you ready to hire the right people for your social media marketing agency? Schedule a no-strings-attached pre-consultation call with us today! Hire simply, hire quickly.