15 Chrome Extensions for SEO That Will Help You Hit Your Goals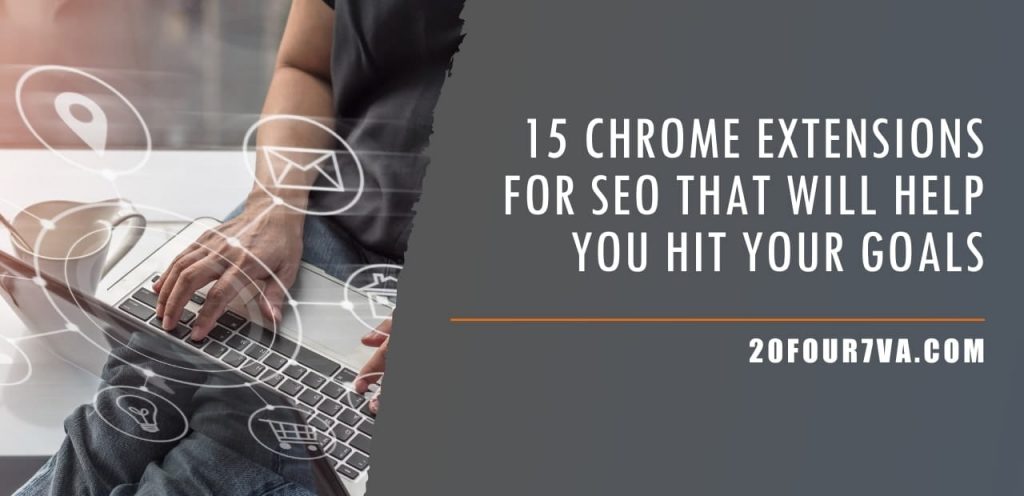 There are many factors that can make or break a business. Today, however, there is no element for success as massive and as encompassing as Search Engine Optimization (SEO). When you play it right, it can deliver both website and foot traffic to your business. It will bring you side by side with big companies as far as search results are concerned. Search engine optimization can literally put you on the map so you can build your brand influence online and offline. Whatever your goals are for search engine optimization, installing Chrome extensions for SEO will help you hit the ground running.
But First, Consider These 5 Fundamentals Into Your SEO Plan
SEO is one of Google's main determining factors in ranking websites. Without modern SEO, people can easily trick search engines into ranking results based on certain elements. For instance, they can stuff website pages with strings of keywords without putting much thought into the overall value of the content. They can use software that generates the most links to make a website appear credible.
It is SEO that ensures that websites are ranked according to their relevance and value. Without it, people would have to scour the internet for a long time to find the most appropriate answers to simple questions. From a business standpoint, you must ensure that your SEO strategy will outrank similar websites so that yours will land the top results of search engines.
To do that, you need to incorporate these 5 fundamentals into your SEO plan:
Keyword Research


What words or phrases do your target customers type into Google to find your products or services? If you're a local business, how will customers know where to find you? Knowing the answers to these questions will help you formulate the best content that Google will find most appropriate. TIP: the way people utilize search also changes. It's good to monitor your keyword strategy regularly to ensure that it's still up-to-date.

Content Strategy


Winning content is one that fares well with both search engine bots and actual readers. This is where the data accumulated from your keyword research is applied. The right keywords will help you generate topics that your target market finds interesting and useful. Content creators, such as writers and graphic designers, will use these keywords to put together materials (blog posts, eBooks, infographics) that will make readers stay and keep coming back.

Design and Usability


How long does your website load when a user clicks on it from Google's search results? Do all images load completely and quickly in every type of device? Can people navigate from one topic to the next on your website? Design and usability also play major roles in SEO. Apart from being useful and engaging, your content must be easily accessed and navigated.

Link Building


Search engines look into your external and internal links to gauge the value of your website. So, find authority sites that will link to your content and reference existing posts on your website. These are strong indicators that you are an industry expert.

Local Relevance


46% of Google searches are about local information. There has also been a massive surge in 'Near me' and 'Close by' queries in the past years (Source). You must therefore incorporate locally relevant content to take your SEO game up a notch. Check out these 3 tips for local SEO success.
These 5 elements make a strong foundation for your SEO strategy. Knowing these elements is key to picking out the best chrome extensions for SEO that will help you achieve your goals.
15 Best Chrome Extensions for SEO
SEO Management To Hit Your Goals Faster
These Chrome extensions for SEO are generally easy to use. However, with billions of searches a day, you need to do more to establish a stronger online presence.
Download the best 15 Chrome extensions and hire expert SEO Management Virtual Assistants to seal the deal.
20four7VA can link you up with SEO Management experts who can design, improve, and handle your marketing plans. SEO Management VAs are skilled and trained for SEO planning and management, Keyword Research and Optimization, and other tasks that will ultimately rank you higher in search engines.