8 Ways to Market Your Product
The success of your business greatly relies on the success of your marketing strategies. Having an impressive product isn't enough to truly take on the competition. Your product needs to be introduced. You need to get the word out that your product exists and is available in the market. Here are 8 ways to market properly to increase product awareness and sales.
Utilize email marketing.
Email campaigns are among the most effective methods of acquiring potential customers and reaching out to existing ones. Almost everyone reads their emails regularly, and if you use an eye-catching subject line, there's a high probability that it will capture the attention of your customer. Another benefit of email marketing is the high engagement in mobile users. This is definitely one channel that should not be taken for granted.
Go live!
Make the most out of what technology has to offer. Another way to market your product is thru video streaming. There are plenty of video streaming options for you such as Periscope, YouTube or Facebook. You can use these services to make a demo of your product. What's great about video streaming is that it's interactive. You can make your Q&A session fun and lively and encourage your audience or potential customers to pitch in a few questions or make comments about your product.
Start a blog.
Blogging is another great way to promote your product and business. Having a well-written and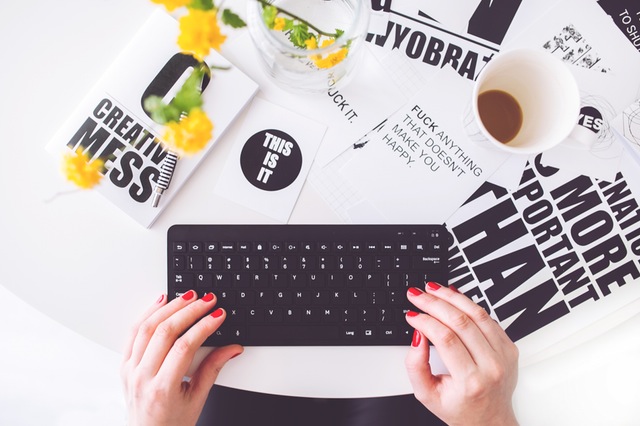 appropriately designed blog can generate the traffic and exposure you need to strengthen your product or business awareness. Once traffic improves, you can get other bloggers to link to your website and have your product featured in different websites or blogs. This creates further exposure and awareness for your product.
Connect with bloggers or journalists.
Offer a sample of your products to bloggers and people from the press. You can request them to post their reviews and feedback about your product. It's best to contact bloggers who write about topics that are closely related to your product, those who have a huge influence in social media and those who have tons of followers who are included in your target market.
Sponsor an event
.
Select an event to sponsor that is appropriate to both your product and your business. Make sure the people who are likely to attend the event belong to your target market. If the event allows a booth for your product, all the better. This gives your product the attention it needs from the crowd. Demos of your product can be done while the event is ongoing, and this is also an opportunity to have sales while you market your product to potential customers.
Run a contest via social media.
This one is easy enough to let a virtual secretary handle for you. You can have your virtual assistant run this for you as it's an easy and attractive way of introducing your product to potential customers. Make sure the exposure or contest mechanics work to your product's advantage. You can factor in the contest's effect in your product's exposure. For example: make the contestants promote your product thru shares or tweets in social media.
Participate in online forums
Forums and discussion threads are great venues for gathering information about your target market's likes and dislikes. This is also a good venue for endorsing your product. However, don't advertise aggressively in forums as this may bring out negative results. It would be best to gather information and give suggestions, tips, and recommendations pertaining to your product. Be genuine in giving out advice so people would listen. As you build your reputation, potential customers will follow.
Create a music video
.
You could venture into the creation of a music video or an instructional video that features your product. Use a catchy song, have an interesting theme and if possible, hire "familiar" actors like social media influencers. Don't despair if you're not a video genius, you can always seek help from staffing agencies that would be able to provide you with professionals who are fit for the task of creating and editing your music video. You can upload the videos to different social media platforms and see it go viral in no time.
The methods listed above are just a few of the most effective ways to properly market your products, achieve product awareness and increase product sales. A competent, skillful, and professional staff is essential to achieve success with the different marketing strategies listed above. Invest in people. If you're not able to do the tasks above, you always can turn to virtual assistant companies to provide you with people who fit your business and marketing needs. Remember, products don't sell themselves; you need the right people for the job to have the desired outcome.
Read more: Top Tips to Boost Your Chances of Getting Hired
*** Want your business to grow? Download our free startup tools and resources to help jumpstart your business today.
From marketing tips to business guides and actionable checklists, these resources can help provide you with quick, cost-effective ways to grow your small business and give it an edge among the rest. All for free!
Download your FREE RESOURCES here. ***