5 Ways Skype Can Help Your Startup Business
For startups and small businesses, saving money and company resources is always a major priority. For this reason, it's also important to have a means of communication that is fast, reliable and inexpensive. Good thing an application already exists that perfectly fits those requirements.
Skype is probably the most popular application that provides video, chat and voice call services today. While many people use it to connect to their friends and family across the world, it can also be a wonderful tool for your business. Here are 5 ways that Skype can help your startup business.
It helps you save on communication software costs.
Skype is free for anyone to use, so you can take advantage of its many features without taking away from your limited budget. This means that you don't have to worry about your phone bills or other communication expenses. If you want to set a meeting and have a group chat with your employees or if you want to discuss upcoming projects through video conference with your virtual assistant, you can do so for free with Skype. Once your business has taken off, you can then upgrade to Skype for Business which offers more security and added features for your growing company.
It lets you share on the go.
Skype lets you share files from different devices — desktop, smartphone, and other mobile devices. This feature can help you save a lot of time especially if you're talking to your virtual secretary, and you want things edited or changed on the fly. Your employee doesn't need to open their email account to send you the file you need, they can just send it straight to you via Skype. Skype also lets you share your screen. If you want to check on the progress of your employees, just ask them to share their screens with you. Startups can also take advantage of this feature when training employees; you just need to share your screen and show them your demonstration or presentation. Again, this saves time, money and effort.
It lets you save money and time on travel expenses
.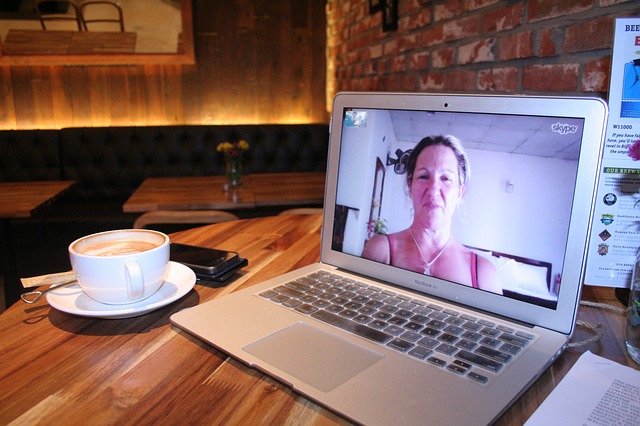 When making business trips or going out for business meetings, you don't just spend money for food, hotel, and airfare, you also spend time traveling. This can be avoided when you use Skype's video call or Skype's Group Video calling feature. You can initiate client calls, meetings, and presentations with a push of a button. Small businesses can benefit largely from this function as it allows growth and expansion. With this technology, startups can choose remote staffing in hiring employees to run and operate the business.
It can help increase productivity
.
With different features like file sharing, screen sharing, video calling and instant messaging, Skype can strengthen your business' communication network. With the different functions available on Skype, it's easier to share concepts and ideas with your colleagues. You can even close deals with clients online. This allows quicker results and gives you additional time to focus your resources on other areas to work on, like how you can further expand your growing business.
It makes communication more reliable and secure.
The video and voice quality in Skype is top notch. As long as you have a secure and stable internet connection, you can expect that calls will run smoothly, that is, calls don't get dropped. This is essential with client meetings as you don't want to break the momentum. As for security, according to Skype, they use TLS (transport-level security). All the voice, video, file transfers and instant messages are encrypted. This ensures that anyone in the startup business can communicate comfortably and not think of any intrusion to their privacy, especially with confidential business meetings done online.
With Skype, your startup business' communication processes can improve drastically. As you save money, your company also increases its sales. Skype also helps in establishing stronger business relationships with your colleagues, clients, and potential customers. Overall, Skype is a proven cost-effective application that is essential in pushing your business to grow and be successful.
Next:  5 Ways To Create Your Business Brochure
20Four7VA recognizes the challenge of effectively managing an online business – and we are very eager to help. Our company specializes in eCommerce VIRTUAL STAFFING SOLUTIONS, providing customizable and scalable solutions to small, medium, and large enterprise business owners so they can focus on growing their business.
Ready to have access to incredible people with incredible skills in the most cost-effective way? Give us a call at our toll free number 1 (443) 856-4882 today!