8 Collaboration Tools for Virtual Assistants
Being part of the virtual assistant industry has its ups and downs. Some of the biggest perks include flexible hours and time saved from the daily commute. On the other hand, one of the biggest challenges is handling collaborative work.
Although a good chunk of the tasks that virtual assistants are assigned to do can be accomplished by working alone, collaborating with teammates and bosses still plays a huge part. Because of the physical distance, it can be daunting to work with other VAs. Expect there to be plenty of room for miscommunication and misunderstandings, and it will take effort on your part to lessen these.
Luckily, there are so many new software and tools (aside from the typical Skype, Dropbox, and Google Drive) for collaboration that any virtual secretary can take advantage of.
Check out these 8 collaboration tools for virtual assistants.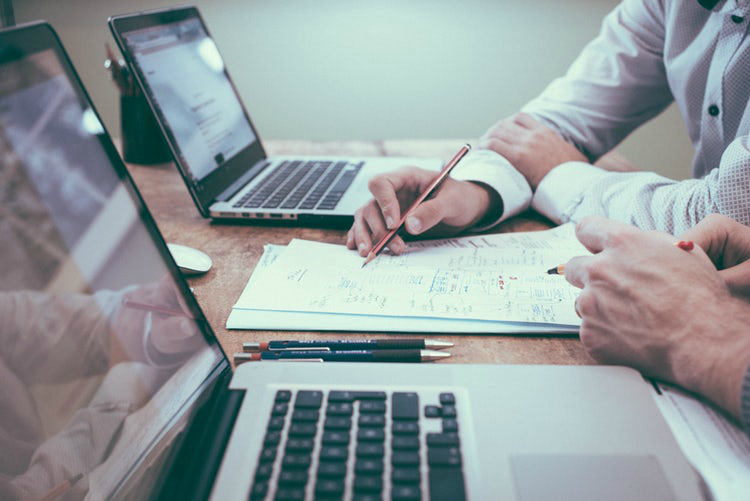 Slack is a communication tool that's especially designed to be used for work. Within Slack, you can create different channels for different purposes, private chat groups for group-specific work, and threads to reduce clutter within channels. If you get their premium product, you even get unlimited storage, so you can search through messages from really old projects anytime you want.
Buffer is a social media management tool that allows you to use a single tool to post across all your social media channels. If you're working with other social media managers for a single client, Buffer is perfect for you. With Buffer's plans that allow multiple managers, you can make sure that you're not posting duplicate content or messing up your scheduled posts with those of your teammates.
Sharing passwords is a lot easier when you use a secure password management tool such as LastPass. With LastPass, you only have to remember one master password to access all your accounts. You can also share passwords with your colleagues without risk as shared passwords remain masked. To make it even more secure, LastPass allows you to enable two-factor authentication too.
Huddle, much like Dropbox and Google Drive, is a nifty file sharing tool. However, it offers several upgrades that might make it a better choice for you. Huddle is a project management and content management tool in one. Each Huddle document has its own comments section, so collaborating on a certain file is so much easier. From content creation to approvals, Huddle allows you to get everything done easily.
Sharing photos and videos is a whole lot easier when you use SnagIt. SnagIt is a screen capture and recording software that allows you to add audio annotations to your videos or photos, so you can easily forward visuals with your comments.
Trello is a great task management tool that rose to fame because of it's simple and easy-to-use interface. With Trello, you can keep track of the tasks your colleagues are doing at a glance. You can also use Trello as your personal task checklist and reminder tool.
If you always need to share step-by-step instructions with your coworkers, SweetProcess is the tool for you. SweetProcess is a web-based tool that allows you to document step-by-step procedures. Your teammates can then access these instructions and replicate them as needed.
If you ever find yourself swamped with meetings and struggling to fix your schedule, Doodle might just be the tool you need. Doodle lets you connect your calendar with those of your teammates so you can easily find a date and time when everyone is free for a meeting. Doodle also integrates different calendars including Google Calendar, iCal, Office 365, Outlook, and more, so you don't have to worry about compatibility issues.
Collaborating with your coworkers doesn't have to be difficult. Try out some of the tools above and incorporate all the helpful ones within your team. In no time, you'll find yourselves working seamlessly with your fellow office assistants.
Next: 5 Free Tools To Grow Your Small Business
20Four7VA recognizes the challenge of effectively managing an online business – and we are very eager to help. Our company specializes in eCommerce VIRTUAL STAFFING SOLUTIONS, providing customizable and scalable solutions to small, medium, and large enterprise business owners so they can focus on growing their business.
Ready to have access to incredible people with incredible skills in the most cost-effective way? Give us a call at our toll free number 1 (443) 856-4882 today!