15+ Questions You Should Ask About Outsourcing (with Answers)

Are you considering outsourcing but need more information?
Do you want to get the most out of your business by allocating some or all of your work?
Great! You're not alone.
Outsourcing is a great way for businesses to realize success without hiring a lot of full-time or in-house employees. If this sounds like something that could help your company, continue reading. This post will answer questions about business process outsourcing (BPO) and give tips on how it can be the right solution for many businesses.
Top Outsourcing Questions and Answers You Need to Know
The outsourcing process can be complex. To make sure you don't get in over your head, here are the common outsourcing questions you need to ask:
What is outsourcing?
Outsourcing is hiring a third party to complete a job, task, or project that your business cannot do alone. Most businesses prefer to appoint their most common tasks to skilled individuals or entrust their business process to an outsourcing partner.

What is an example of outsourcing?
This is one of the most frequently asked outsourcing questions. Frequently outsourced business process examples include website development, data entry, technical support, accounting services, and many more.
What are some benefits of outsourcing?
Outsourcing is cost-saving and excellent for time management. You don't pay expensive salaries for employees that aren't working on projects for your business, freeing up funds that you can use elsewhere. Outsourcing allows you to increase productivity at a higher quality and at the best price. You can also expect to get the exact service you need as outsourcing allows businesses to hire experts in their respective fields.

When is outsourcing a good option?
Outsourcing can be a good option for businesses that need additional help but don't want to hire full-time employees. All in all, it helps a business complete projects while maintaining the same level of work.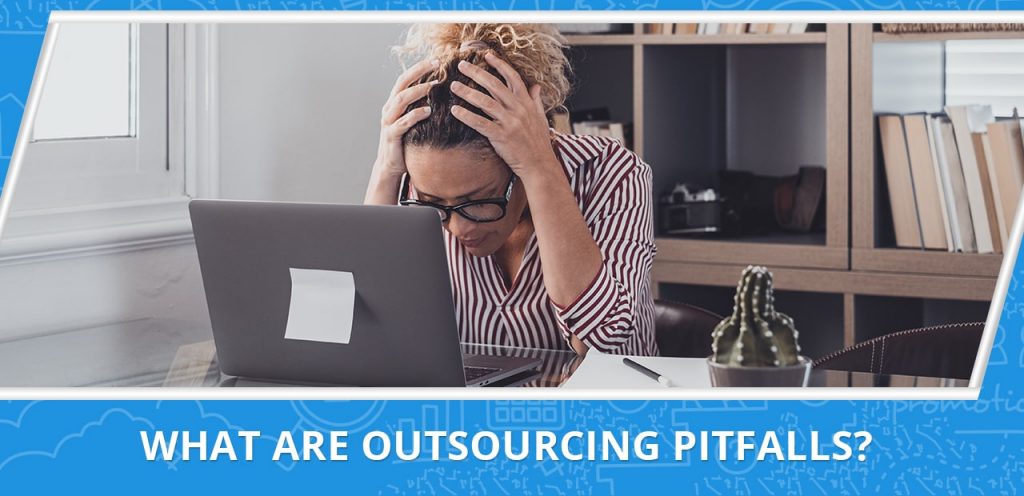 What are some common outsourcing pitfalls?
When outsourcing, it's important to ensure that the service provider possesses the necessary experience and expertise. If not, your project might not be completed properly or at all. You should also make sure that you work with an outsourcing agency that communicates effectively and is transparent. Communication is key!
How can outsourcing help my business?
Outsourcing is a great way to improve the day-to-day operations of your small business without hiring full-time employees. Many companies focus on their most critical or core functions while competent (outsourced) hands handle other essential tasks like customer service, data entry, and the like. Outsourcing allows businesses to gain more control over the quality and production of their projects while freeing up time for employees to work on important tasks that move the business forward.
How can outsourcing save me money?
Outsourcing saves money by reducing overhead, increasing productivity, and creating a better quality product or service. Outsourcing means that businesses can pay only for the outsourcing tasks they require instead of hiring a full-time employee for a single task or project. For example, suppose a business has an outsourcing project for data entry services. In that case, they only need to outsource one project or hire a single person — no need to hire a full-time employee who would only do data entry.
How can outsourcing help my company grow?
Outsourcing helps businesses grow in two big ways: it gives them access to a larger workforce and wider network, and it allows them to better focus on their own strengths. When outsourcing projects, businesses have the opportunity to find the best service that works well with their current needs. This type of business relationship requires constant communication for it to work.
How much does it cost to outsource work?
The cost of outsourcing varies depending on the industry, the nature of the outsourced work, the location of the outsourcing partner, the type of outsourcing service, and more. Here are some samples of the outsourcing rates for administrative, specialist (technical and creative work), eCommerce, telehealth, podcast, information technology, lead generation, and call center support services.
Can small businesses outsource?
Yes! Outsourcing is a great way for small businesses to free up time, knowledge, and resources, which can help them better focus on their biggest goals.
Have outsourcing companies changed the industry?
Yes, they have dramatically changed the industry by providing high-quality outsourcing services at affordable rates. This means that outsourcing has become more accessible to businesses of all types and sizes anywhere in the world.
What questions should I ask before choosing an outsourcing partner?
This list of questions is a great place to start before outsourcing any task or project. As a business owner, it's important to research outsourcing agencies or service providers you are interested in to ensure they are the right fit for your business.
These are the outsourcing questions you should ask any outsourcing service provider or virtual assistant (VA) you want to consider working with:
What is your experience in this area? How long have you been providing these services?
Can I speak to some of your past clients about their experiences with you?
Can you provide me with a list of references?
Do you have the necessary outsourcing experience to complete this task?
What are your outsourcing rates? What do these rates cover?
How soon can I expect any project development?
What kind of track record do you have for projects like mine? What business process services have you provided?
Do you have testimonials from a past client or current clients?
Can I see some examples of solutions you've provided to clients in the past?
Can I see a copy of your agreement and terms on business process outsourcing?
How much access should I grant to virtual assistants who will work on my business?
How soon can you start working? / How will you speed up the recruitment process?
Can you provide me with some examples or case studies to show me how you work?
What is the best solution for outsourcing my project? Hourly, fixed-rate, or a contract?
Will there be weekly or monthly meetings for communication?
What will be the terms of our business transaction? (Ask for a sample of an outsourcing or virtual assistant contract.)
Can you answer more questions if I have more?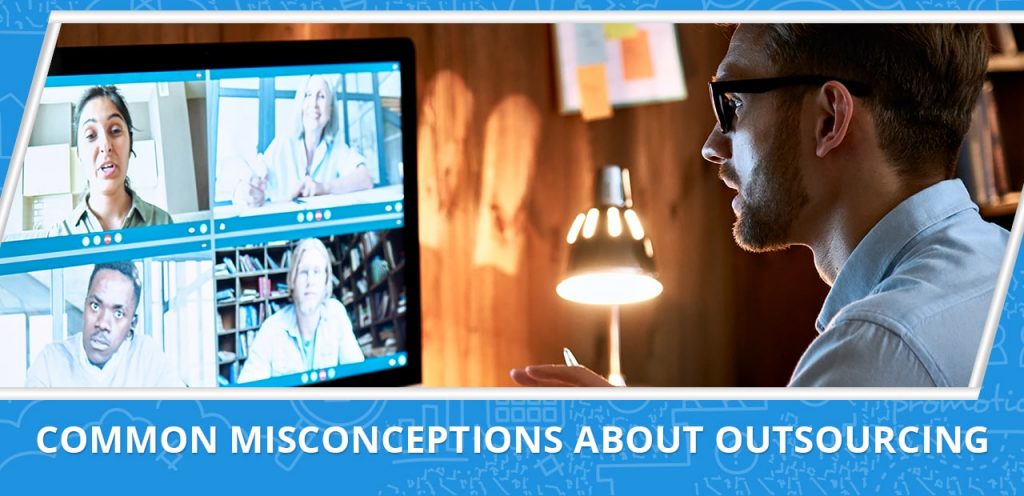 Common Misconceptions About Outsourcing
Outsourcing is often associated with low-skill and monotonous work, but companies also benefit when they subcontract high-skill tasks that require specialized expertise. Here, we debunk some common outsourcing misconceptions you may have come across:
Myth #1: Outsourcing is expensive.
Truth: There are always costs associated with organizations looking to build a team or those who want to add more workers for their projects. But outsourcing, especially offshore outsourcing, is not as expensive as most people think. In fact, outsourcing repetitive business processes to remote workers costs a tiny fraction of hiring in-house, full-time employees. Why? Simply because there are no overhead costs (rent, office equipment, maintenance) and labor expenses (benefits, insurance, etc.), and companies provide services at lower rates compared to full-time employees.
Myth #2: Outsourcing is for large companies only.
Truth: Small and mid-sized businesses also benefit from outsourcing repetitive tasks such as data entry, data processing, or even graphic design. Sometimes even a single person within a small organization can actually save time and money with business process outsourcing.
Myth #3: Outsourcing will make my company lose its competitive advantage.
Truth: A company's competitive advantage is not determined by which tasks they keep in-house or outsource. It's determined by how they leverage talent and trends to stay ahead of competitors. Businesses that fail to use outsourcing services, hire the right remote talent or VA, or follow business process outsourcing trends are missing out on a constantly growing and evolving market.
Outsourcing processes can help an organization grow faster than they ever thought possible by allowing them to focus on their core business capabilities while outsourcing providers take care of repetitive but crucial tasks that would otherwise eat up a business owner's time.
Myth #4: Outsourcing is only outsourcing data entry or graphic design.
Truth: Outsourcing can be as broad as a company wants to make it. Providing outsourcing services in the form of virtual assistants, graphic designers, freelance programmers, customer service representatives, customer support agents – these are all effective outsourcing solutions.
Myth #5: Cultural difference is a difficult hurdle.
Truth: As long as there is a remote-friendly company culture and strong business processes and communications policies in place, cultural differences won't be a problem for companies or clients. In fact, outsourcing company success stories prove that outsourcing can be done across different countries and time zones without any problems.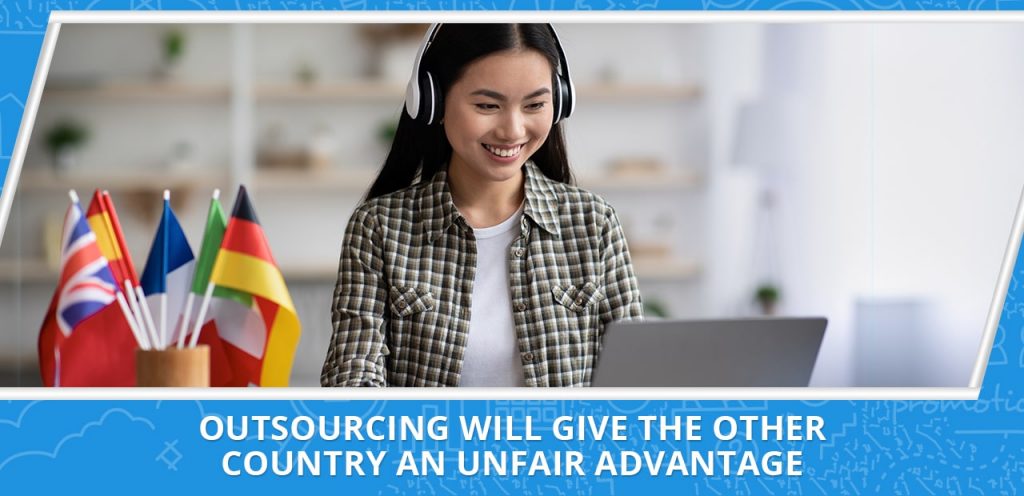 Myth #6: Outsourcing will give the other country an unfair advantage.
Truth: Outsourced talent is cost-effective, meaning it's the company's responsibility to provide services at rates that are advantageous for clients without creating unfair disadvantages for either party. Remember, outsourcing processes are all about leveraging technologies to benefit clients.
Myth #7: It's nearly impossible to locate someone abroad who can perform the same high quality of work that I and my team can.
Truth: It's never been easier to find talent that can deliver equivalent services like those provided by someone who has both the skills and knowledge.
Hopefully, these questions and answers can help businesses partially, if not, fully understand outsourcing processes better. Outsourcing has evolved from a taboo word used in the back offices of large corporations into a major component of business process outsourcing.
It has been made possible thanks to outsourcing services markets that have grown exponentially over the last decade and a half, allowing BPO companies to find talent anywhere in the world while making it possible for a client to hire providers from another country.
Myth #8: Intellectual property and trade secrets can be leaked by a third-party service.
Truth: Fears of trade secrets being leaked by outsourcing providers are often amplified when companies fail to do their research. Knowing what outsourcing is all about reduces the level of fear that many clients have when they outsource some of their business processes offshore for the first time. The right BPO company can answer any client outsourcing questions or concerns easily.
Myth #9: Outsourcing is difficult to manage.
Truth: A client will require nothing more than an email address and a Skype handle. In fact, BPO companies make the process of managing outsourcing services easy with self-service outsourcing platforms that companies can use to manage their offshore talent.
Myth #10: Outsourcing means you won't be able to keep track of the quality of the work.
Truth: Outsourcing employees' work is no different than a BPO company's workforce. They're all dedicated to providing the best services that companies require and want.
Outsourcing is easier than ever before, especially with technology and software enabling outsourcing providers to provide better services. Outsourcing companies and clients don't have to lose sleep over business management and overall business process outsourcing anymore, thanks to technology that has made outsourcing possible and faster and easier than ever before.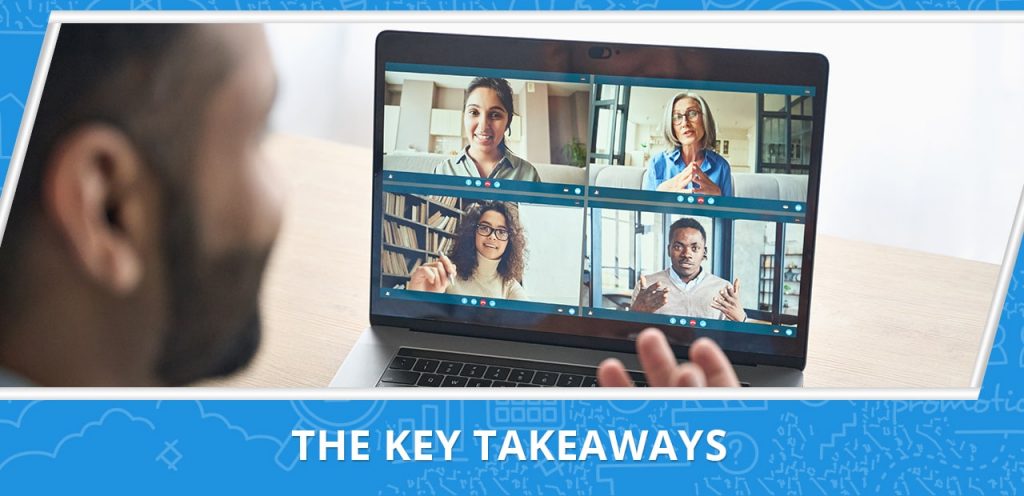 The Key Takeaways
As outsourcing continues to dominate the market, it is becoming increasingly important for companies and business owners to understand outsourcing processes better.
Myths about outsourcing are present in nearly every industry. But they don't have to become excuses for not using outsourced talents. Outsourcing processes can be easy if companies focus on technologies that will help their employees succeed in work arrangements.
Ready to Work with a Business Process Outsourcing Service Provider?
Find outsourcing providers you can trust and let them compete for your business. Outsource your tasks now. Claim your FREE Business Growth Session today!