Podfest Expo 2020 in Orlando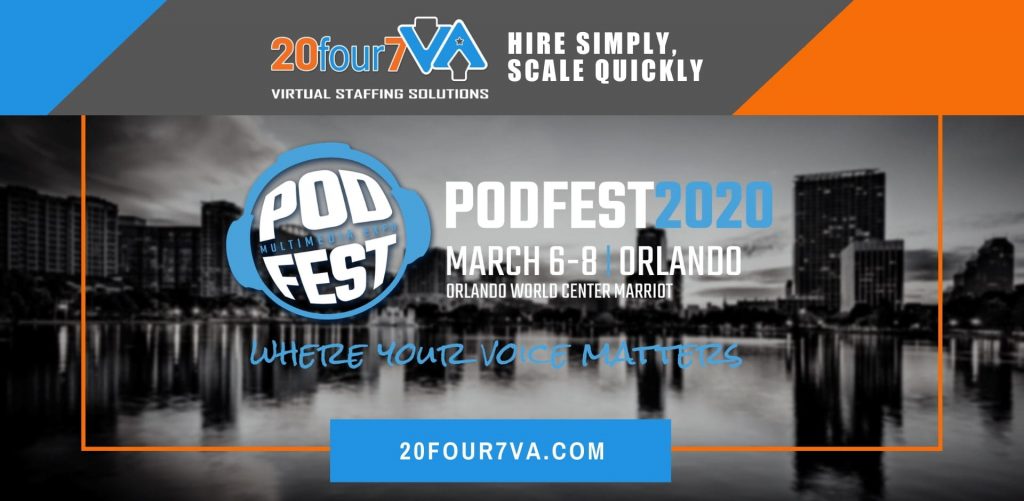 20four7VA is excited to announce that we will be attending the Podfest Expo for the first time ever! The Podfest Expo is an annual learning and networking event made specifically for anyone who's interested in podcasting. This event generated the idea for the feature-length film The Messengers: A Podcast Documentary, and has continued providing current and future podcasters with brilliant ideas for their shows.
Podfest 2020 claims to provide "world-class education, "inspiration and ideas," and "community and networking" opportunities to its attendees.
Are you a podcaster looking for help with running and maintaining your podcast? Check out this article to know more about how a Virtual Assistant can help you have a better podcast!
Who Attends the Podfest Expo:
Expert podcasters
Potential podcasters
Anyone interested in podcasting
Event Details:
When: March 6-8, 2020
Where: Orlando World Center Marriott
Get Your Tickets:
Want to join us at Podfest Expo 2020? Click here to book your tickets!