Prosper Show 2020 in Las Vegas – Cancelled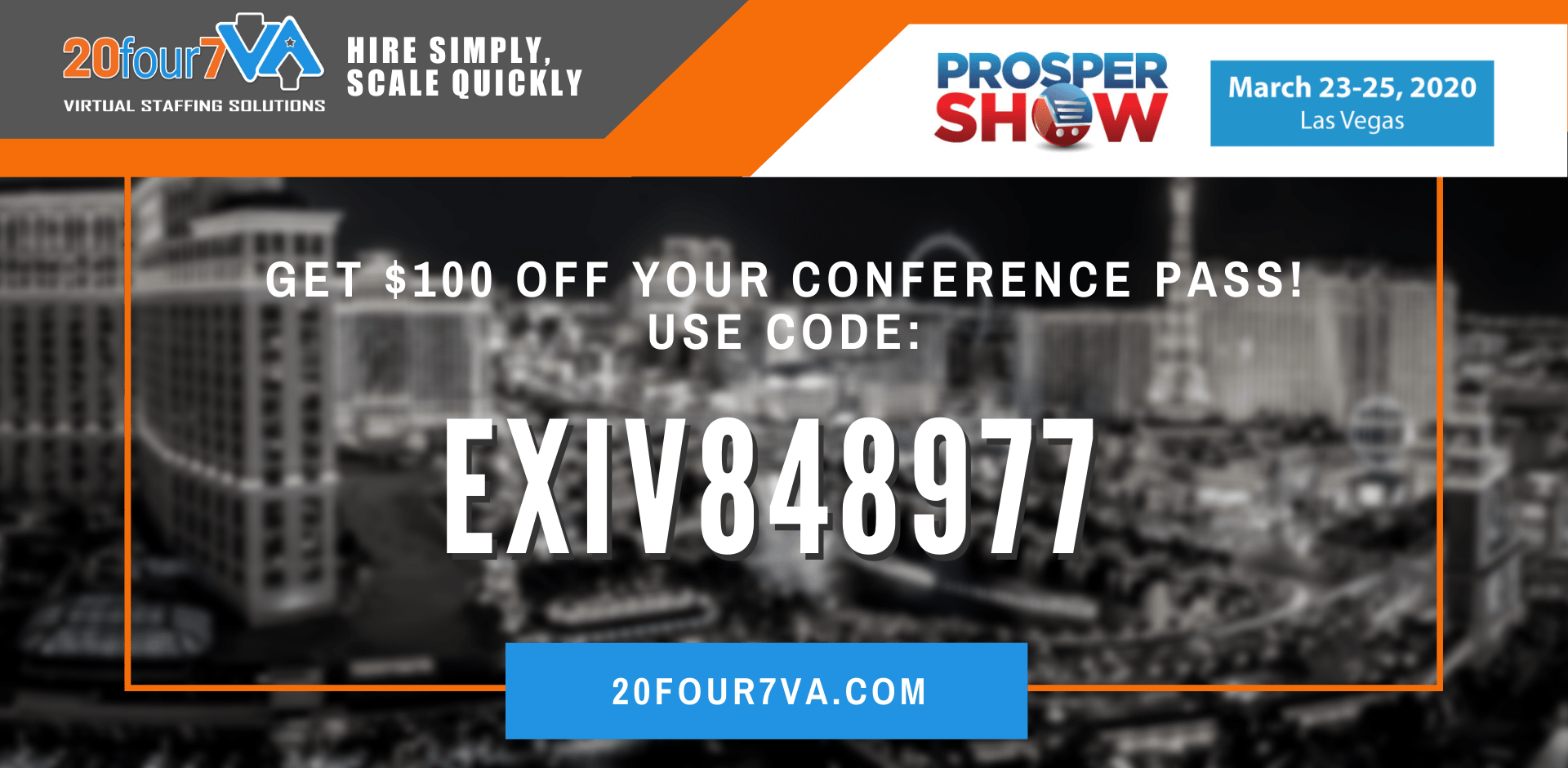 UPDATE: Due to the health and safety concerns regarding COVID-19, the Prosper Show has been postponed to August. The event will now take place on Monday, August 31-Wednesday, September 2, 2020, at the Westgate Hotel, Las Vegas.
---
GET $100 OFF YOUR PROSPER SHOW TICKETS WITH OUR DISCOUNT CODE: EXIV848977
The Prosper Show is coming back this 2020 and it's bigger and better than ever! 20four7VA is attending the Prosper Show again this year to join thousands of Prosper Show attendees in the most highly anticipated conference for Amazon sellers and Amazon experts in the country.
The Prosper Show is an annual event that aims to help Amazon sellers develop and improve their business through valuable information from Amazon business leaders and experts. The event is also an excellent venue for Amazon sellers to discover Amazon solutions and service providers like 20four7VA who can help them take their business further and scale faster.
WHO ATTENDS THE PROSPER SHOW:
– 40 speakers who are certified Amazon experts or former Amazon experts
– 1000+ Amazon sellers to expand your peer network
– 100+ top-rated solution and service providers (we're one of them!)
EVENT DETAILS:
When: March 23-25, 2020
Where: Westgate Hotel, Las Vegas
GET $100 OFF YOUR PROSPER SHOW TICKETS:
Get $100 off your Prosper Show conference pass when you use our discount code: EXIV848977 to buy your tickets. Also, if you register before January 15, you get the early bird rate!