SEO Tips: Boosting Ranking Using Pinterest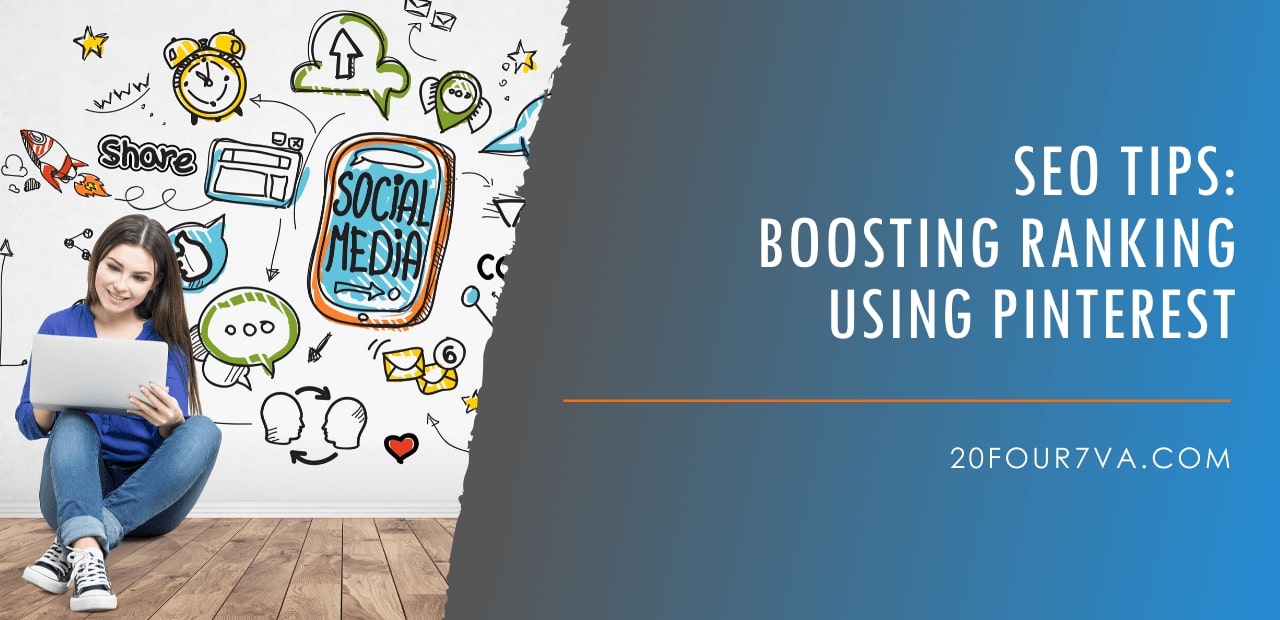 Why is Pinterest SEO important? Over the years, business owners and digital marketing professionals have tested and tweaked different search engine optimization (SEO) tactics to raise brand awareness. To boost their website ranking in Google and other search engines, they have invested in blog posts, keyword research, on-page SEO, page speed optimization, and good design — all of which are important ranking factors when it comes to SEO. However, optimizing your business website just once isn't enough.
SEO is a dynamic practice. It evolves with both search engines and user preferences. As search engines finetune their algorithms to deliver the most relevant results to users, those which are considered the best SEO tips also change to match the new rules.
One interesting SEO trend to note these days is that Pinterest playing a key role in obtaining a higher search engine ranking.
Why Pinterest Optimization is One of the Best SEO Tips in 2020
If you scour the internet for the best ways to boost your website ranking, you'll find that social media has become a staple in online business marketing. Unfortunately, many of the most popular social media platforms (Facebook, Instagram, and Twitter) are now congested with optimization tactics
One platform that shows promising potential but hasn't yet been explored as much is Pinterest. As a treasure trove for DIY projects and aesthetic inspiration, Pinterest has steadily risen as a valuable alternative search channel for consumers.
These statistics show why you should leverage Pinterest to your SEO advantage: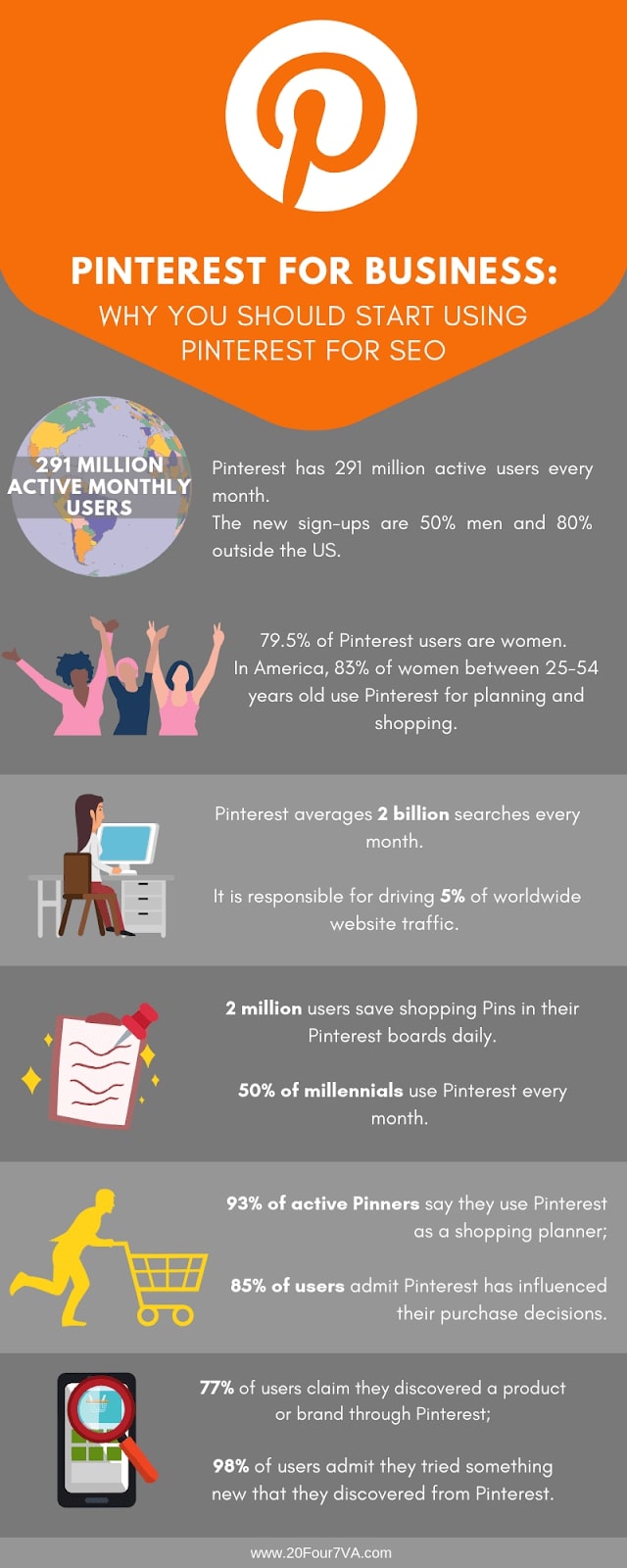 Pinterest has 291 million active monthly users as of 2019 (Statista)
Women make up 79.5% of Pinterest users (Statista)
83% of American women between the ages of 25-54 years old use Pinterest as reference material for planning and purchasing, edging
out Facebook (53%) and Instagram (44%) (Pew Research)
Men make up 50% of new Pinterest sign-ups (Pinterest Business)
80% of new Pinterest signups are outside the US (Pinterest Business)
Pinterest has an average of 2 billion searches every month (Omnicore Agency)
2 million users save shopping Pins on their Pinterest boards every day (Business Insider)
50% of US millennials use Pinterest every month (Sprout Social)
More than 5% of all website traffic comes from Pinterest (Omnicore Agency)
93% of active Pinterest users admit to using the platform as a shopping planner; 85% claim Pinterest influenced their purchases
(Millward Brown Digital)
98% of Pinterest users tried something new that they discovered from the platform (Pinterest Business)
77% of users claim to have discovered a brand or product through Pinterest (Pinterest Business)
These statistics barely scratch the surface of Pinterest's SEO potential. It does, however, clearly show how Pinners use the platform for both product research and visual planning at the same time. If studies are any indication, the follow-through for this planning is high, making Pinterest a truly valuable resource for brands as it is for users. Want to know more? Check out this compilation of Pinterest statistics.
Pinterest and the Buyer's Journey
A consumer's purchase journey is made up of three stages:
Awareness – when the buyer becomes conscious of a specific problem or need
Consideration – when the buyer actively evaluates the situation and looks for ways to resolve it
Decision – when the buyer zeroes in on the best solution
Pinterest helps consumers bridge the gap between consideration and decision. As a visual platform, it shows rather than tells consumers what they can do about their situation by way of Pins and Boards. It then links them to different solutions when people navigate to the websites of various service providers.
It seamlessly takes people from Point A to Point B in a way that involves and excites them at the same time. This is what makes Pinterest such a powerful reference material.
For business owners, this is also what makes Pinterest indispensable when mapping out an SEO strategy. They can use Pinterest to help target customers with their buying journey: it confirms their need (Awareness), shows them different ways to fulfill that need (Consideration), and links them to the most fitting solution (Decision).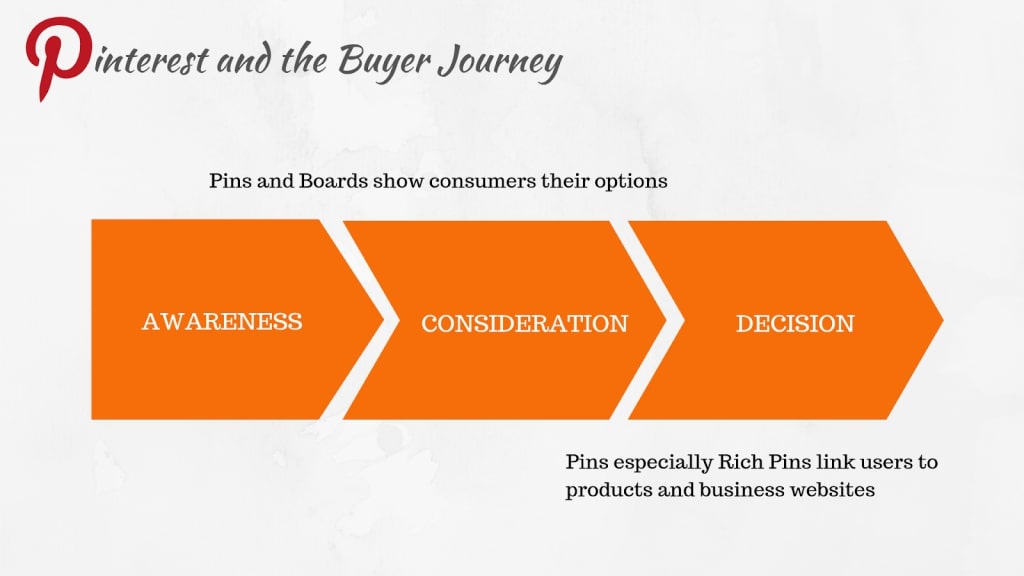 To help you leverage this powerful platform, here are the best Pinterest SEO tips to boost your website ranking:
1. Start with the basics.
To tap into the powerful marketing potential of Pinterest, you must get the basics right first. Take care of the following aspects to make your account ready for SEO:
Sign up or switch to a Business Account. Pinterest is a user-friendly platform for both savvy and novice entrepreneurs. Signing up or switching to a business account takes only a few steps. Pinterest for business unlocks crucial tools such as analytics and rich pins, which are Pinterest posts especially made to drive marketing campaigns.
Select an SEO-friendly username. Pinterest usernames are limited to 15 characters, so they should be short, easy to remember, and as closely related to your business as possible. Because usernames are included in the URL, it's ideal to choose one that's likely to come up on search queries.
Complete your profile. Although Pinterest allows up to 30 characters in a profile name, you're better off just sticking to your brand name. Apart from making it SEO-friendly, this would also help users recall your profile easily. Attach a clear image for the profile picture. As of 2019, the ideal Pinterest profile picture must have a minimum of 180 x 180 pixels.
2. Create boards strategically.
After getting the basics of creating a profile out of the way, it's time to create your Pinterest boards. Your boards should be specific and engaging.
Steer clear from generic names that users will just scroll through. For example, if your business involves creating home-cooked meals, avoid naming your boards things like "Breakfast Ideas" or "Dinner Recipes". Instead, go for more detailed, specific, and attention-grabbing ones like "Breakfast Ideas for Picky Eaters" or "3-Ingredient Dinner Recipes".
Like your profile name, the names of your boards should be as descriptive as they are fetching.
3. Get your website ready.
A Pinterest marketing strategy won't be complete if you only focus on the platform itself. Because the goal is to ultimately lead Pinners to your website, it's only fitting to get it ready. Your website visitors should be able to save or share your website posts on their Pinterest accounts as well.
Here's how to make the process seamless:
Claim your website.

 

Claiming or verifying one's website through Pinterest unlocks several benefits such as website analytics reports. It also lets your Pinterest profile picture show up next to the Pins in your website, so visitors can quickly check your other Pins.

 

Here's

 a quick guide to claiming your website.

Set up Pinterest Tag.

 

A Pinterest tag is a piece of JavaScript code embedded in a website that enables the collection of conversion data and bolsters website traffic. Based on the visitors' on-site behavior, these insights can be used for segmenting visitors and assessing web content value.

Add the Save button.

 

Installing the 

Save 

button only requires a short HTML code, but it will give your 

Pins 

and website posts expansive reach. Once set up, Pinners can save images from your site or Pinterest profile onto their boards. You can also set up the Pinterest chrome extension, so people can save your on-site images as Pins.

Optimize your Pins. 

Pins are the building blocks of Pinterest. To optimize them, your pins must be both technically appropriate and creative.
Some key points to remember:
Correct proportions – as of 2019, the ideal Pin should be 600 px wide by 900 px high or have a 2:3 aspect ratio.
Image colors and concept – A Curalate study revealed that photos with vibrant colors are 3.25 times more likely to be re-pinned compared to their monochromatic counterparts. Images with no human faces, on the other hand, are 23% more likely to be shared. Design tools like Canva will help you create images with the right dimensions and aesthetic appeal.
Description – Although it is a visual discovery platform, Pinterest still places a high value on text content. Don't neglect to add captions to the description space which allows up to 500 characters. Apart from being a textual complement, the description should ideally show the purpose of the Pins. People put together boards that they use as a reference for different purposes. So, work on creating pins that have repeat value, rather than a single purpose.
4. Work towards engagement.
Don't focus too much on the technical side of campaigns that you forget the essential part: engagement. Traditional SEO tips repeatedly put a high value on user experience – and Pinterest SEO is no different.
Some key points to remember:
Work with specialists. Pinterest is user-friendly, but that's no excuse to slack off. Work with a content curator for engaging posts, a graphic designer for beautiful visuals, and an SEO specialist to add targeted keywords and oversee the projects.
No time and budget to put together a local team? Consider hiring a virtual assistant to take care of the tasks mentioned above.
Use Rich Pins. Tools like Yoast SEO enables brand owners to set up rich pins. Different types of rich pins feature elements unique to its classification:
Product Pins – features real-time pricing, product availability, shopping site
Article Pins – shows the author's name, headline, and description
Recipe Pins – displays ingredients, serving size, and cooking time
App Pins – adds the Install button so users can set up an app without leaving Pinterest
Rich Pins help entrepreneurs create posts that are stimulating and functional. It makes updates on Pinterest and websites seamless, product usage simpler, and user experience smoother.
Pinterest is a hub for specific audience groups with high engagement and purchase intent. Leverage it to your SEO advantage by using these Pinterest marketing tips.
Before you work on your Pinterest SEO strategy, it helps to do an SEO audit first. This handy article about doing an SEO audit yourself can help you get started. If you don't have time to do your Pinterest marketing, hire a Social Media virtual assistant to help you out.
Recommended reading: 4 Ways to Increase Business Growth by Outsourcing Marketing