Increased Brand Awareness Through Social Media: Learn the Ropes Here

While working on your online business marketing tactics, you will no doubt come across several social media ads. Social networks have come a long way from solely being channels to catch up with old friends and overseas families. They have become powerful tools when it comes to connecting brands and customers in a better, more efficient way. Social media has become the go-to channel of both small and big businesses for increasing brand awareness.
But as with any marketing strategy, it isn't as simple as it seems. With the growing demands of consumers and constantly changing social algorithms, things can get quickly overwhelming.
Is it worth investing your time and money? Where do you start? How big of a difference can including social media to your marketing strategy make to your brand really?
Why You Need to Work on Your Social Channels
Before going through the motions of social marketing techniques, it is best to start with knowing how social platforms affect your brand.
Have a look at the following figures: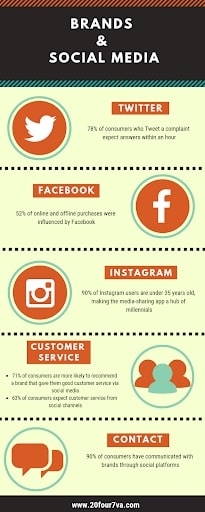 71% of consumers who have had good social media experience with a brand are more inclined to recommend it (Marketing Sherpa)

63% of consumers assume to get customer service from business social channels (Smart Insights)
90% of users have communicated with brands through social platforms (Smart Insights)
90% of Instagram's user base is under 35 years old, making it the social network for targeting the millennial audience (Science Daily)
52% of online and offline consumer purchases were influenced by Facebook (The Drum)
78% of consumers who complain through Twitter expect answers within an hour (Lithium)
These numbers may be interpreted in different ways but one thing is clear: customers expect you to be present on social media whether you try to do so or not. Of course, if you want to learn how to make money online and offline, being present is never enough. Every plan, every move, and every decision must be made to grow your business.
Here's how you can increase brand awareness through social media:
  

Choose the most appropriate networks for targeting your audience.
Different social channels have a different set of algorithms, strengths, and active users. It can get dizzyingly overwhelming if you try to win at all networks at the same time.
Here are the most popular ones:
Facebook – with 2.23 billion active monthly users, Facebook is impossible to ignore. It is the preferred platform for lead generation, customer service, and relationship building of both B2B and B2C companies.
The Dos and Don'ts of Facebook use for business may change from time to time, but these remain as worthwhile practices:
Don't buy Likes and Followers.

This move will hurt your credibility and might even get your page removed.

Post regularly.

Regular activity will encourage people to interact with your page and trust your brand.

Create targeted content.

Keeping within the context of your business or industry should always be seen in your Facebook posts.
Twitter – Twitter is the hub of everything trendy, what with 5,787 Tweets being posted every second. If you want to listen in on what people are saying about your brand, industry, or similar products, just search through Twitter hashtags.
Winning in Twitter can be tricky if you consider the 140-character limit for each post. Here's what to keep in mind:
Work on your Bio.

This lets potential customers and followers know what your company is all about. With millions of accounts on Twitter, adding humor in your bio can help you stand out!

Use visuals to improve your Tweet.

Don't let character limit box your content. Attract users and improve your posts exponentially by using GIFs, photos, and videos.

Offer discounts.

Few people look to Twitter for business interaction – except maybe to complain. Put your own positive spin by offering Twitter followers a discount. You can also offer in-store special offers when people Retweet your posts.
Instagram – are you a virtual business owner servicing millennials? Besides being a media-sharing app, Instagram is the best place for connecting with younger audiences. Here are a few ways to use Instagram for business:
Optimize Instagram stories.

Are you a service provider? Use Instagram stories to show behind-the-scenes of your services. It's also a great way to give customers a sneak peek of upcoming products.

Use Boomerang and short videos.

Instagram is filled to the brim with colorful and high-definition photos. Grab people's attention by injecting

Boomerang

-made posts and short videos.

Don't go overboard with the hashtags –

unlike Twitter, Instagram allows users to send out lengthy posts. Don't let this ability push you to go overboard with hashtag use! Use 2-3 hashtags per post and

never

use those annoying #follow4follow sort of hashtags. It will make your brand look desperate and unprofessional.
  

  Create content with the audience in mind.
Relevant content is key for boosting brand awareness – and social networks are no different. Although it can get tempting to jump on every trendy bandwagon, it's still preferable to stay within context of your industry and focus on the proper audience.
These questions will help you there:
What ages are my target audience?

What do they do?

What are their goals and fears?

How are they using social media?

How can my products help make their day?
Still, keeping within your target market and industry context shouldn't limit your range of topics. You can still get in on trendy hashtags by adding your spin to it. Work with a Content Writer VA (Virtual Assistant) or build your own Creatives Team that will curate, improve, and manage content throughout different channels.
    

Follow the 80/20 rule when posting.
The 80/20 rule is simple: 80% useful content and 20% promotional posts. This standard may sound counterproductive, but it is the balance that will keep your marketing efforts from being spammy.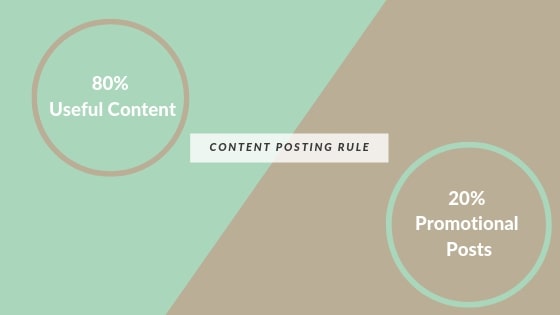 Useful posts comprise how-to articles, user guides, webinars, infographics, instructional videos, and the latest news about your industry. Publishing these posts will highlight your niche authority and help people know how to make the most out of your products. Posting relevant content is also a good way to build a strong following. You don't want your post to grab momentary attention – you want it to gain traction instead.
When you share user guides or create webinars, you give people a reason to pay attention, pushing them from passive readers and listeners to active followers. When they do, you can expect higher engagement and results from your 20% promotional posts.
  

  Use your channels to better your customer service.
People use their social accounts sporadically throughout the day, so they expect you to be available at any time. Instead of referring to your business hours, people see your latest activity or the last time you were seen active to set response time expectations. From a customer's perspective, social apps are also an easier point of contact compared to phone and email.
Use your social channels to help people more efficiently. Utilize automated messages so that people get helpful answers to Frequently Asked Questions or estimate your response time.
  

Hire a social media VA (virtual assistant).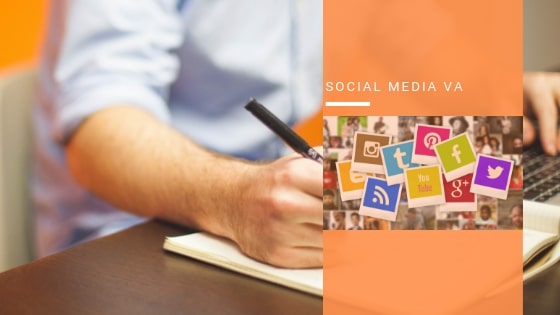 Hire a social media virtual assistant to help manage your accounts. Your virtual assistant can also schedule posts through the networks' built-in scheduler or tools such as Hootsuite. Hiring a virtual assistant who will solely oversee your social channels also means inquiries, concerns, or complaints are taken care of as quickly and as efficiently as possible.
Of course, it is just as important to know where to hire a virtual assistant. Staffing companies such as the 20Four7VA can connect you to people who are especially trained to run social business pages.
Why You Need to Consider Paid Ads
Although growing your followers and expanding your reach through organic means is a must, you should also learn to balance it with paid ads. In fact, striking the balance between organic and paid ads will help you make the most of your marketing efforts.
Paid ads will expand your reach even further. These advertisements will target the right people based on age, gender, and location among other parameters. In Facebook, paid ads also include exposing your campaigns to people who have already checked out your page or website. This is a great way to reach out to people who have abandoned shopping carts or may have qualms in their previous visit.
Besides targeted promotions, paid ads also help brands reach or focus on mobile users. Remember, people are not on their computers every day, but you can be sure they use their phones daily. Paid social media advertisements ensure you are there when they whip out their phones and scroll through their feed. This kind of exposure is unparalleled in any other marketing tactics.
Paid ads also have a more expansive analytics board. It gives you in-depth insights about your campaigns as well as user activity. This data will help you curate your campaigns better in the future.
Improved customer service and wider exposure – these are unmatched social media benefits. Follow these techniques when handling your platforms to gain the ultimate brand presence anywhere.