25+ of the Best Free Productivity Apps for New Entrepreneurs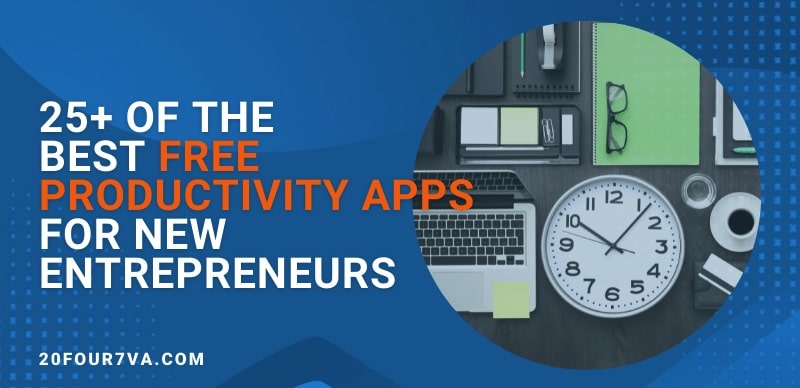 If you're like most entrepreneurs, you're always looking for ways to be more productive and get more done in less time. That's why we've put together a list of the best free productivity apps for all types of entrepreneurs, but especially those just getting started. These productivity apps can help you stay organized, focused, and on track with your goals. From note-taking apps to project management tools, there's definitely an app that will fit your personal and business needs.
What Kind of Productivity Apps Are We Looking At?
The best productivity apps are ones that can save you time and help you get more done. That might mean a task management app that helps you manage your to-do list and assign tasks or a time tracking app that keeps you focused. It could even be a productivity app with features that help you create tasks, communicate with your team, or keep track of important deadlines.
Looking for a remote administrative VA to help take some tasks off your hands? Book your free consultation with our Business Growth Experts today!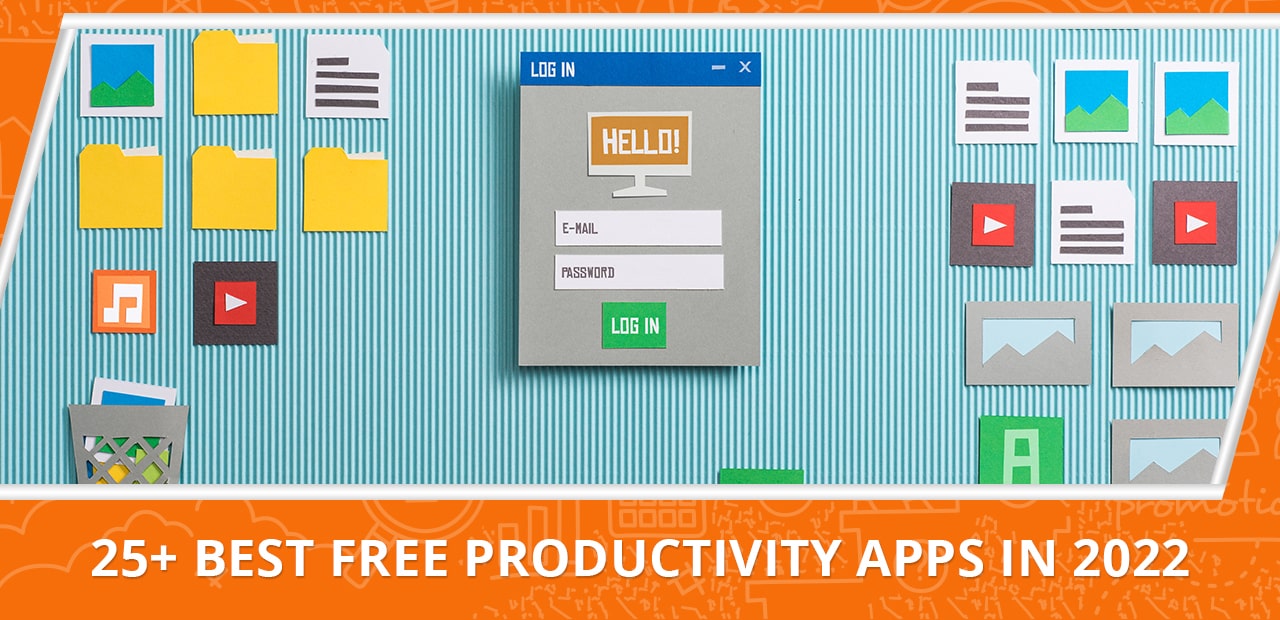 25+ Best Free Productivity Apps in 2022
Finding the right productivity apps can be a daunting task. With so many options to choose from, it can be hard to know which ones will work best for you. In this article, we'll look at the best free productivity apps in 2022 and what they offer. Whether you're looking for an app to help you stay organized or one that can boost your productivity, we've got you covered. Download the following best productivity apps free of charge and use them to maximize your day!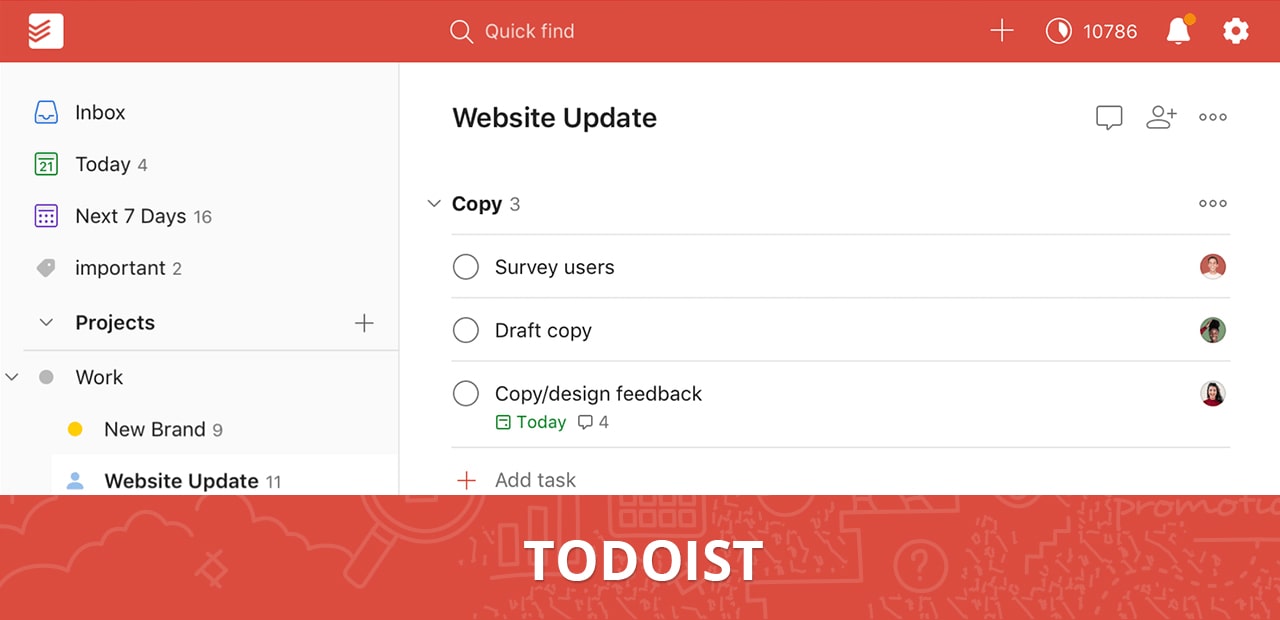 Todoist is a to-do list app that helps you keep track of all your tasks and goals. It's simple to use and easy to get started with. Its key features allow you to create task lists, assign tasks, set due dates, and add notes to each task.
Todoist is one of the best free productivity apps out there but there's also a premium version that gives you access to more features like team collaboration and project management. You can also use Todoist on mobile devices to help you manage your work and personal life on the go.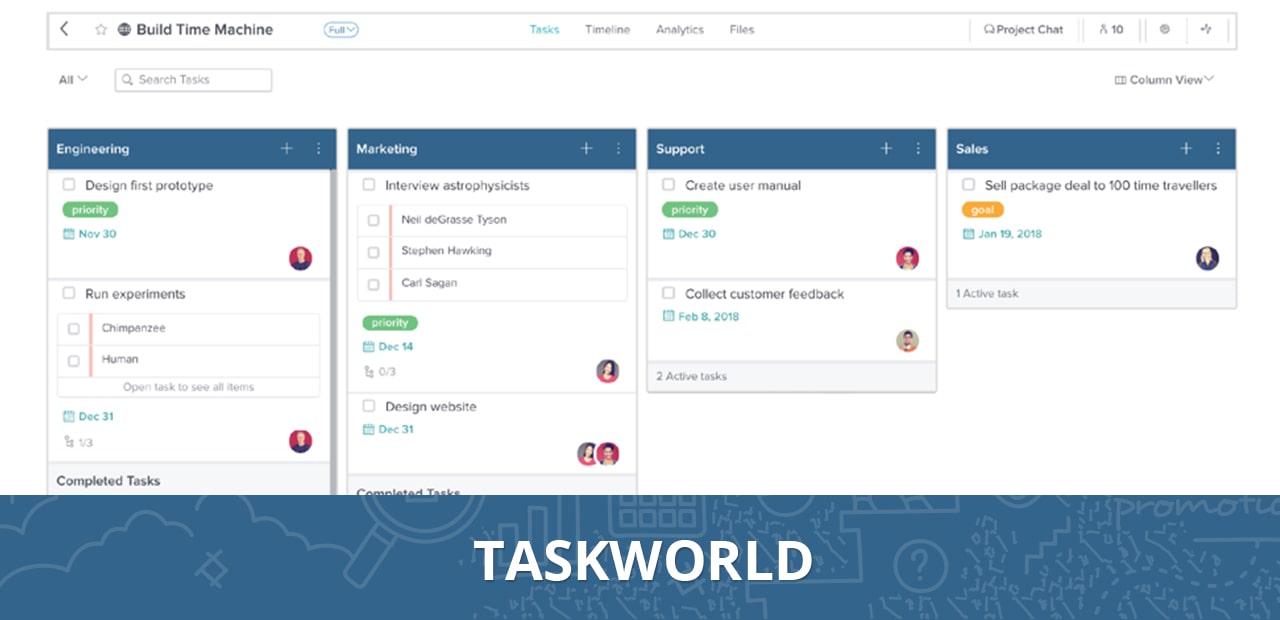 Taskworld is a project management tool that helps you manage your tasks and stay on top of your day. It's easy to use and offers a variety of features such as task management, time tracking, team collaboration, file sharing, and more. Small businesses looking for free project management software can use Taskworld because there's no need to get the paid version if you only need the most basic features. However, as your business grows, you might need to upgrade to the premium version to get features such as unlimited projects and tasks.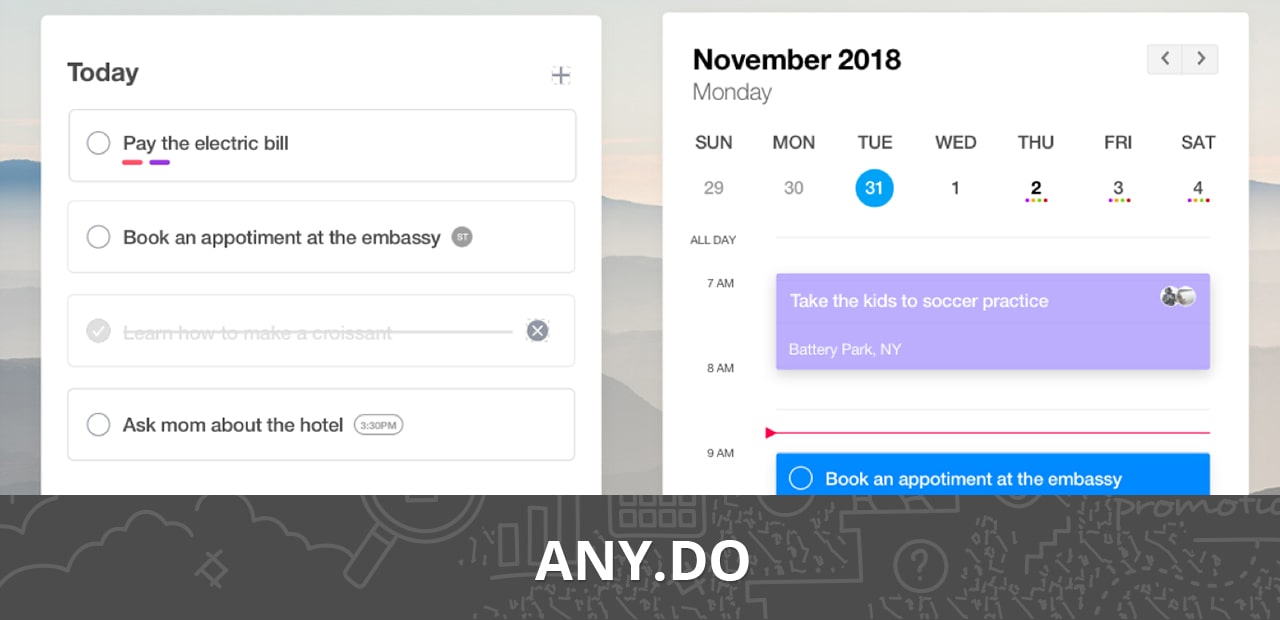 Any.do is a to-do list app that helps you manage your tasks and get more done. Any.do's main features are the to-do lists, built-in calendar, and assistant. It's a wonderful task management app as it takes care of your tasks for you, allowing you more time for things that matter. You can use Any.do on mobile or desktop.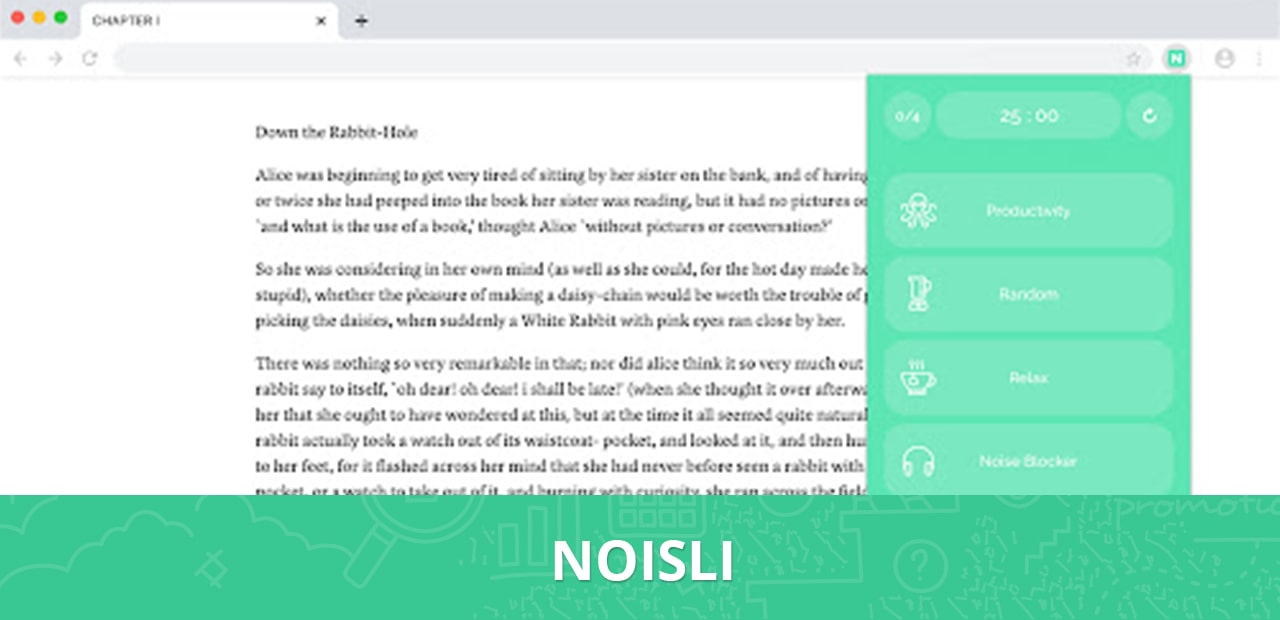 Noisli is a productivity app that helps you focus and be more productive. It does this by playing background sound effects such as rain sounds or white noise to help you concentrate on the task at hand. Noisli also has a timer feature (including a Pomodoro timer) to help you keep track of your working hours and avoid distractions. You can use Noisli for free, but if you want more features such as the ability to create your own background noise, you'll need to upgrade to the premium version.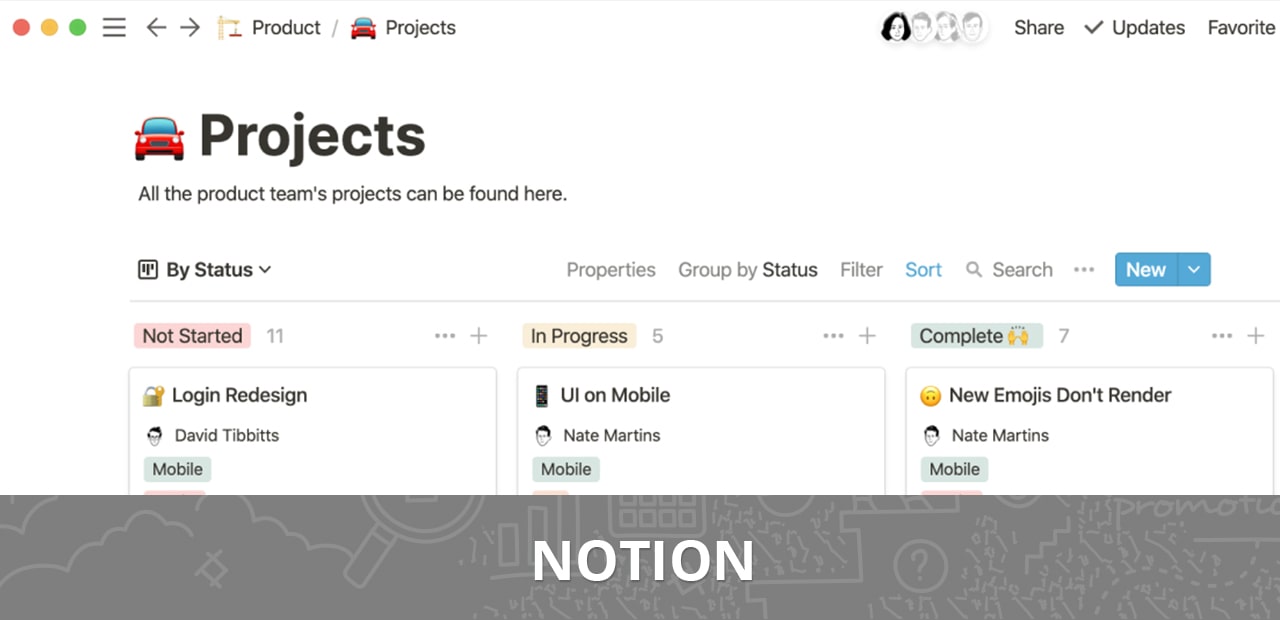 Notion features an intranet-style layout, and it is typically described as a combination of Trello, Evernote, and Paper. It's a very powerful tool for planning and managing projects as it provides an all-in-one workspace where you can easily manage your entire team as well as your own productivity.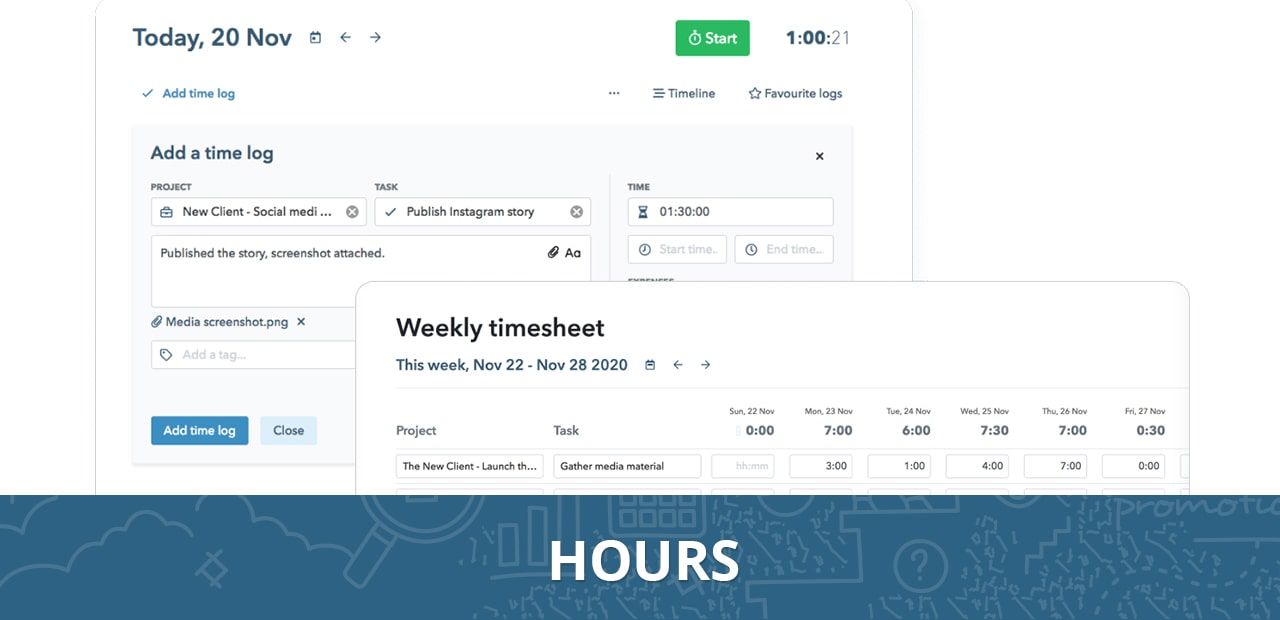 Hours is a time-tracking app that helps you monitor your work hours and see where you're spending the most time. This is helpful if you want to stay on task, improve your productivity or work output, or be able to bill your clients for your time. Hours integrates with various other apps and can be accessed through all your devices. The basic version of Hours is free, but if you need more features such as invoicing and team management, you'll need to upgrade to the premium version.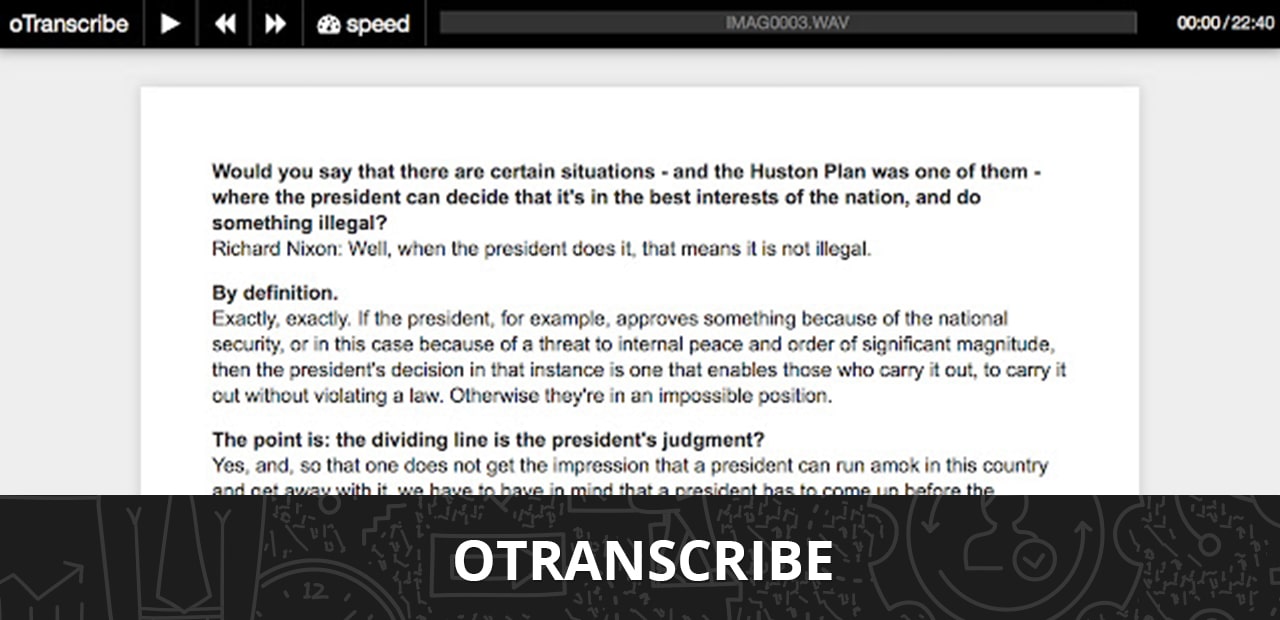 oTranscribe takes the pain out of transcribing interviews, meetings, lectures, and such. You can also use it to transcribe YouTube videos and other audio files in MP3 or WAV format into PDF files or other file formats in just a few clicks. If you run a lot of meetings and need to stay on top of all discussions, this smart automation tool can free up your time to do more important things.
What does an Admin VA do? Learn more about what they are and what they can do for your business.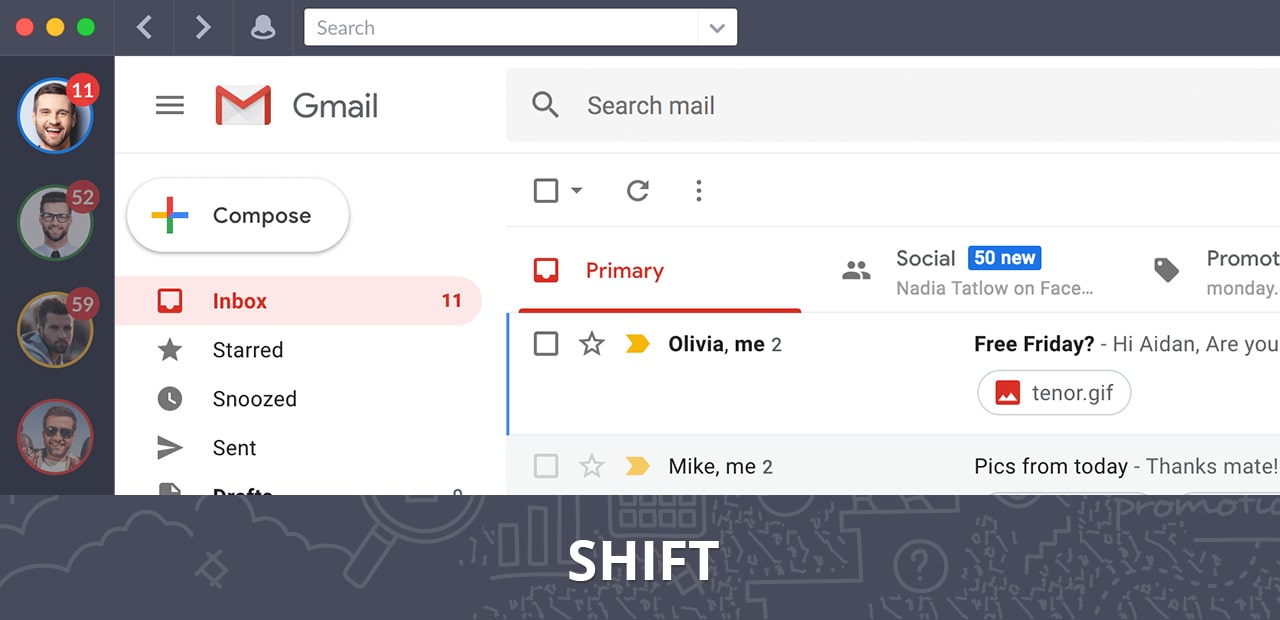 Shift is essential for entrepreneurs with multiple Gmail and other email accounts. This productivity app lets you seamlessly monitor different email accounts without having to shift between tabs. As a task management tool, Shift helps create a more efficient and streamlined email experience and allows maximum productivity free from distractions. The basic version is free, but you need to upgrade if you want more features such as access to the browser extension and other Google services.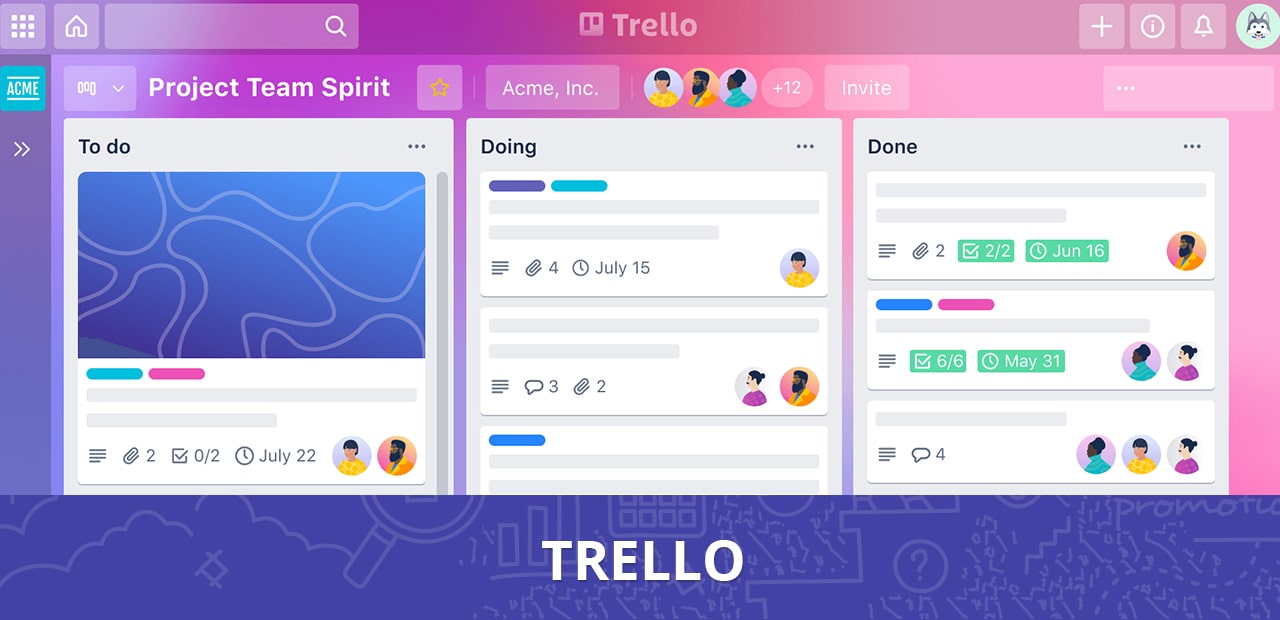 Trello is a popular project management software that allows you to organize and manage all of your projects and recurring tasks using the Kanban method. This top productivity app is free for individuals and is simple to use. Its user-friendly interface is great for planning projects, assigning tasks, project budgeting, and creating to-do lists. Trello is one of the best productivity tools with a mobile app that can be accessed on multiple devices.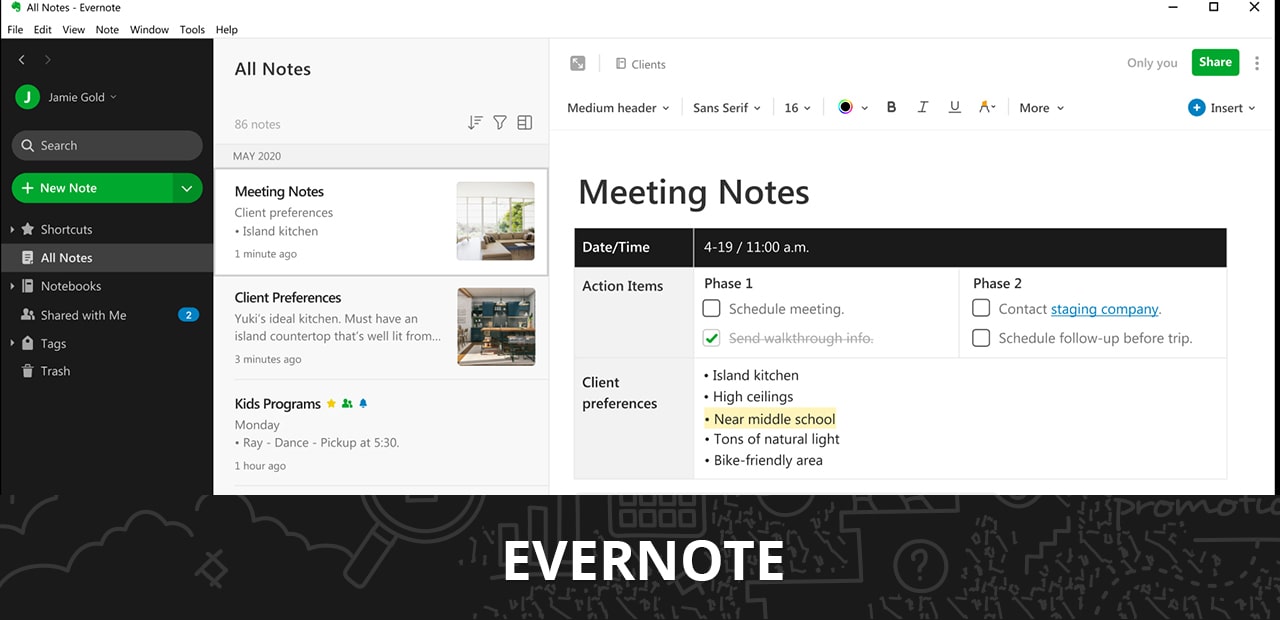 Evernote is a note-taking app that helps you capture and store ideas, notes, images, and more. This best productivity app for entrepreneurs allows you to access your notes from anywhere and share them with others. The free plan gives you access to most of Evernote's key features, but if you need offline access, additional storage, Microsoft Office integration, Google Calendar integration, and more, you'll need to upgrade. There are also mobile apps and desktop versions of Evernote available.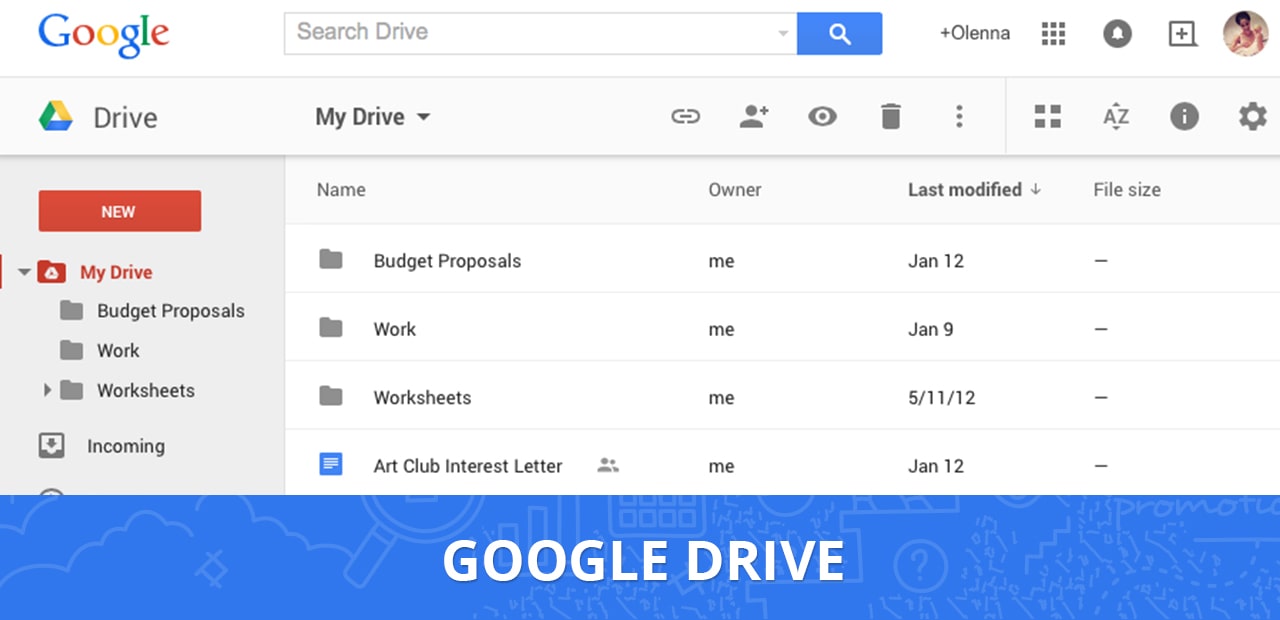 Google Drive is a cloud storage service that gives you access to Google Docs, Sheets, and Slides. This productivity app for entrepreneurs allows you to create and edit documents, spreadsheets, and presentations from anywhere. The free plan gives you 15GB of storage, but if you need more space, you can upgrade to one of the paid plans.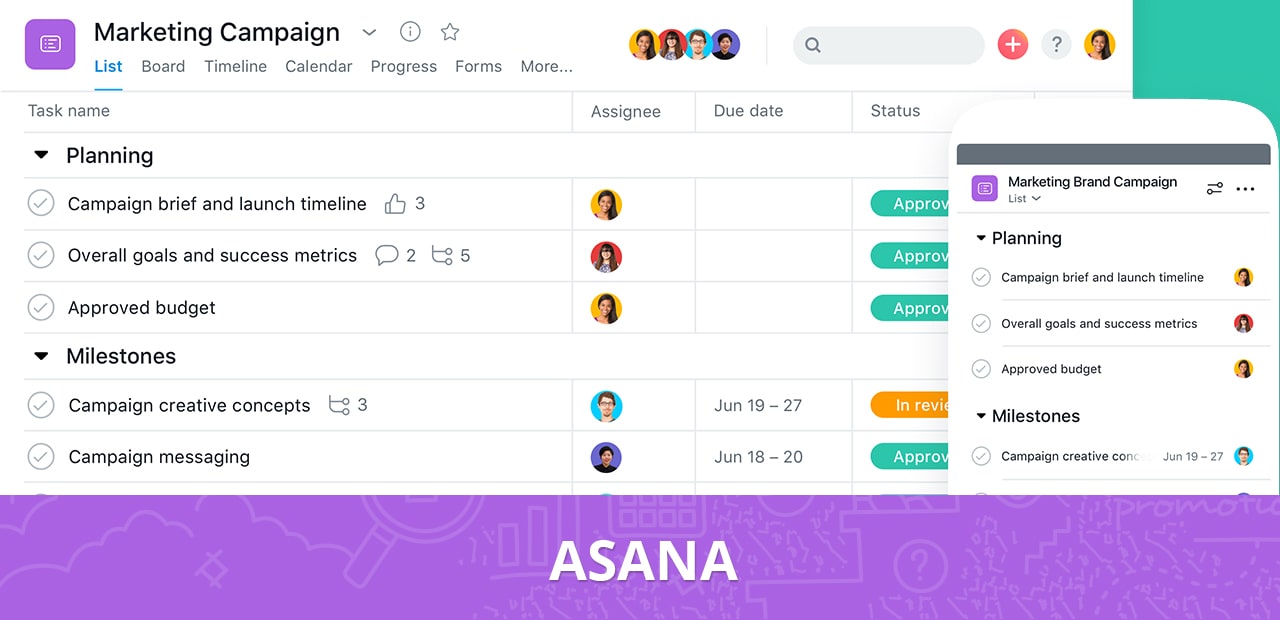 Asana is a project management tool that helps you plan, track, and manage all your projects from one dashboard. This productivity app allows you to stay up to date with your progress on multiple projects, helps you manage recurring tasks, and gives you a comprehensive view of your team's progress and workload. The basic functionality of Asana allows you to create and manage projects, create tasks, set deadlines, schedule meetings, track time, and assign tasks to team members. The free personal version of this tool is free for up to 15 users.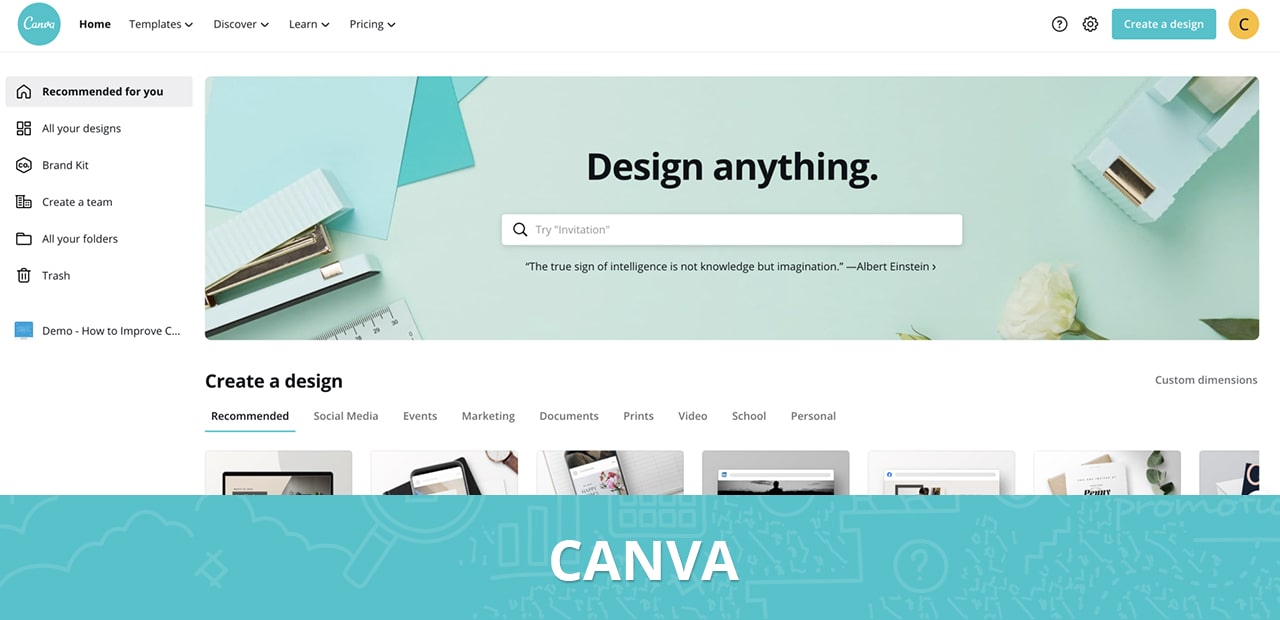 Canva is a design tool that helps you create beautiful graphics, videos, and all types of visual assets for your projects. It's one of the best productivity apps for entrepreneurs who want to create professional designs for their websites, social media, and more. Its key features include a wide range of templates, drag-and-drop design, and easy-to-use tools. The free version of Canva gives you access to all its features with some limitations.
Out of design inspiration and creativity? Get expert design help from a seasoned Graphic Designer VA.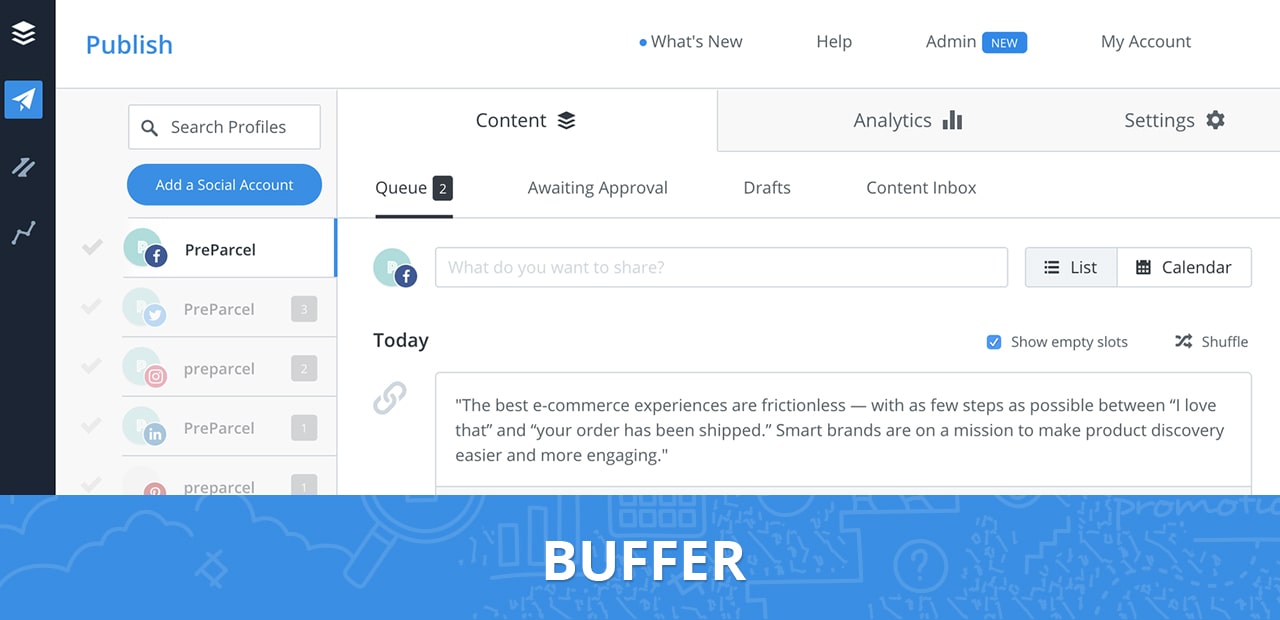 Buffer is a social media management tool that helps you schedule and publish your content on social media. Managing social media accounts for a business can be exhausting as you have to publish on different apps and take care of recurring tasks, including content creation, post scheduling, and community engagement. With Buffer, you can manage all your accounts in one place. The free plan lets you schedule posts on up to three channels. If this limits you, you can always upgrade to one of the paid plans that offer more features and integrations.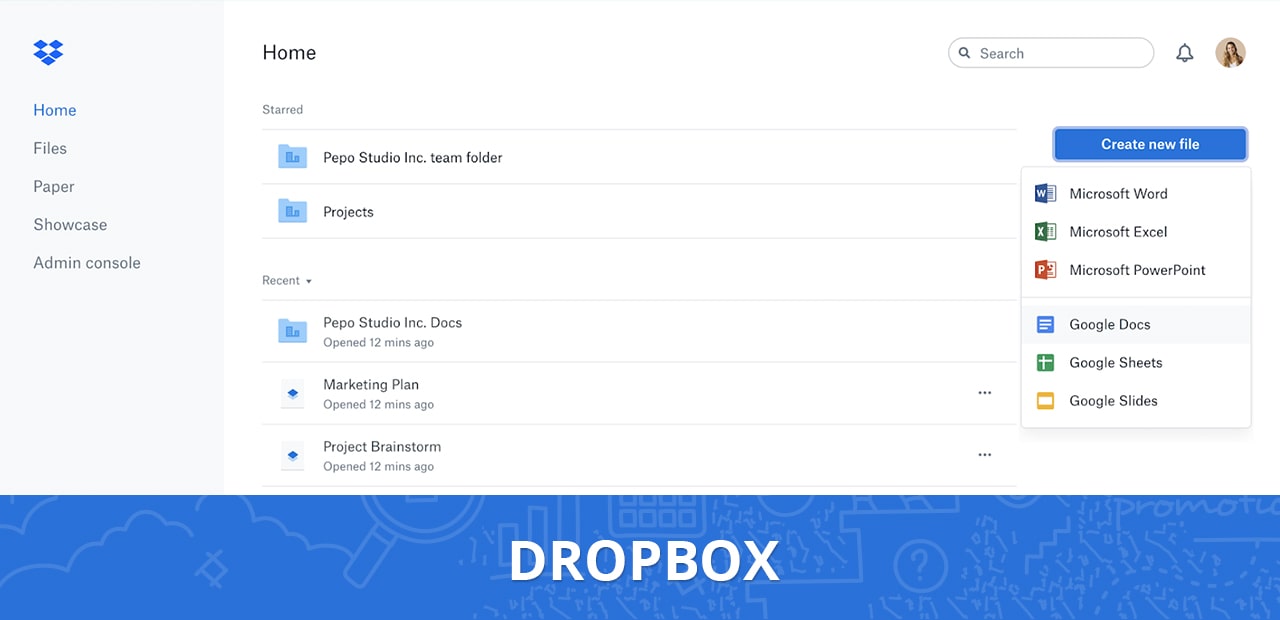 Dropbox is a cloud storage service that lets you store and share your files online. This file storage tool allows you to access your files from anywhere, including from iOS and Android devices, and share them with others with just a few taps. The free plan offers up to 2 GB of secure storage and allows you to connect to up to three devices.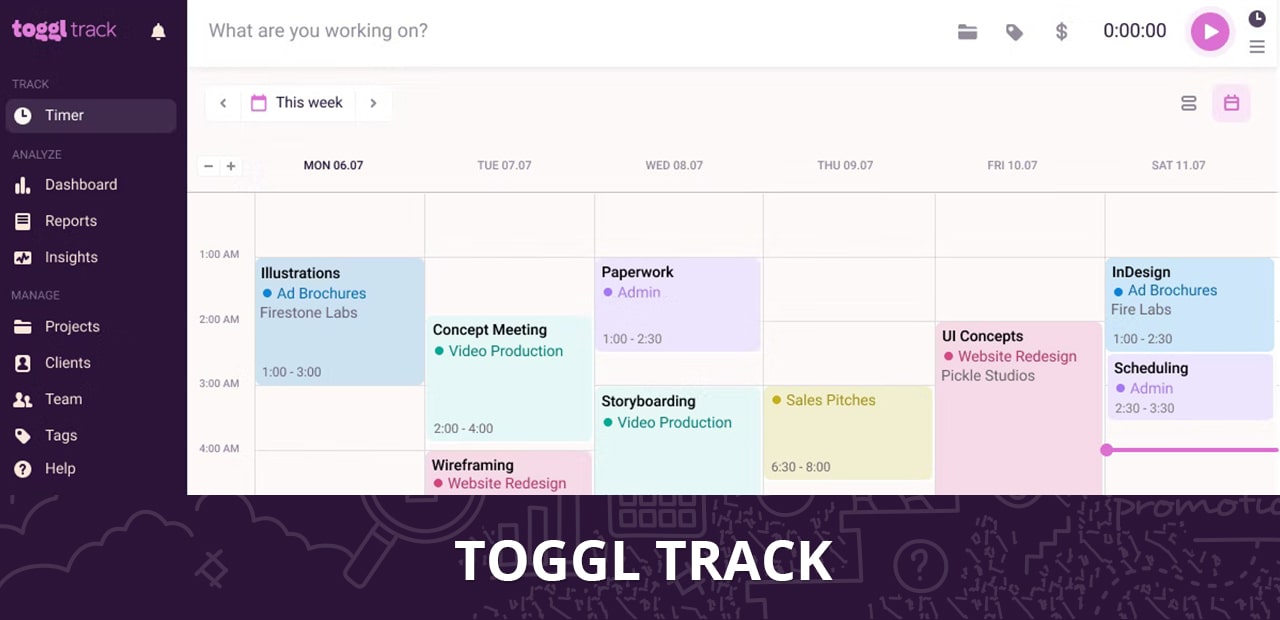 Toggl Track is a time management app that helps you keep track of your work hours. This free productivity app allows you to start, stop, and continue your timer with just a click. You can also add notes to your entries and generate reports of your work hours. The key features of this productivity app and time tracking tool include unlimited time tracking, reports, CSV imports, and a Pomodoro timer.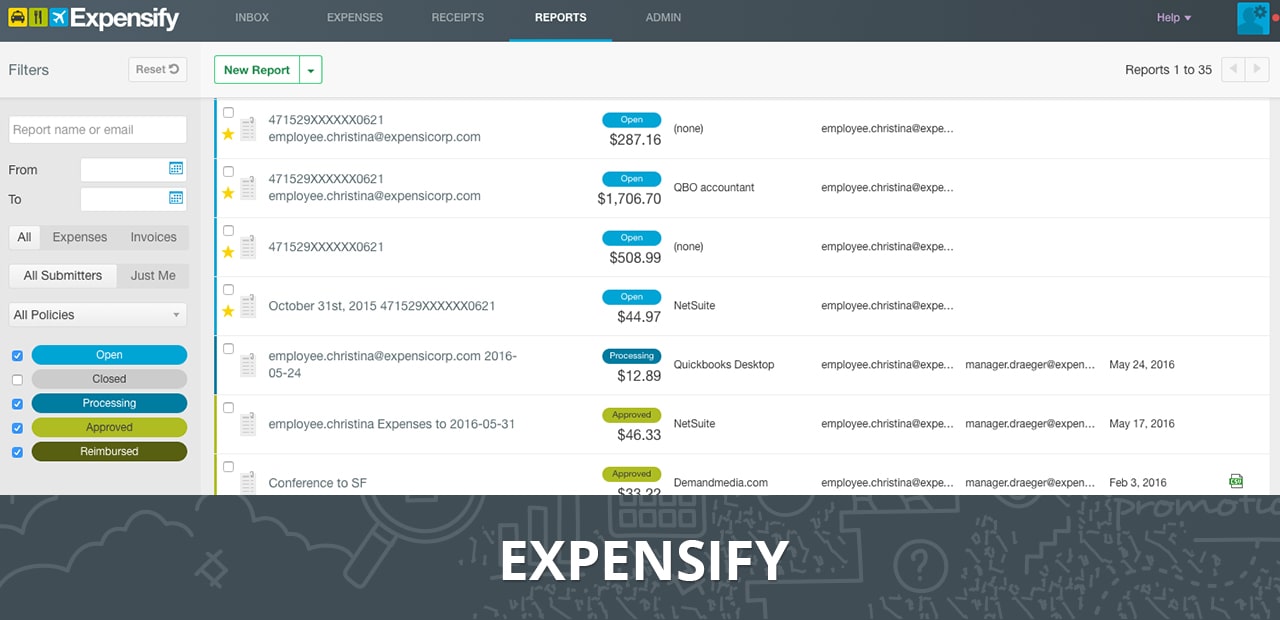 Expensify is an expense management tool that helps you track your business expenses. This budget management app for entrepreneurs allows you to track your mileage, receipts, and credit card expenses. You can also create and manage expense reports and submit them for reimbursement. The free plan gives you access to all the features of this app, but if you need more, you can always upgrade to any of the paid plans.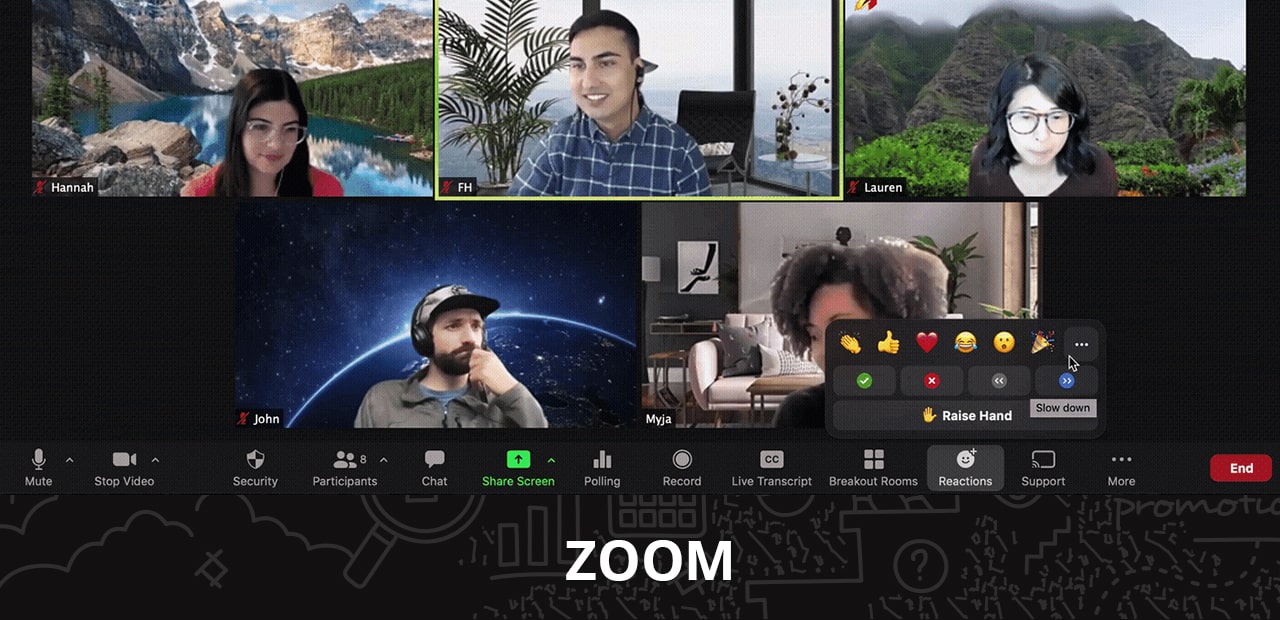 Zoom is a video conferencing app that helps you connect with others for face-to-face meetings. It's a great team communication tool that allows you to share your screen, co-annotate, and record your meetings. You can also join meetings from anywhere using the Zoom app on your mobile device. The free business plan gives you 40 minutes of meeting time and allows you to host up to 100 participants. Some key features include group chat, file sharing, and scheduling meetings.
Gmail is a free email service that gives you access to Google Calendar, Drive, and other Google Workspace apps. It's one of the best and most popular email client options out there, and best of all, it's free. With Gmail, you can easily organize your inbox, set up filters to automatically sort your email, and take advantage of a host of other task management features that can make managing your email a breeze.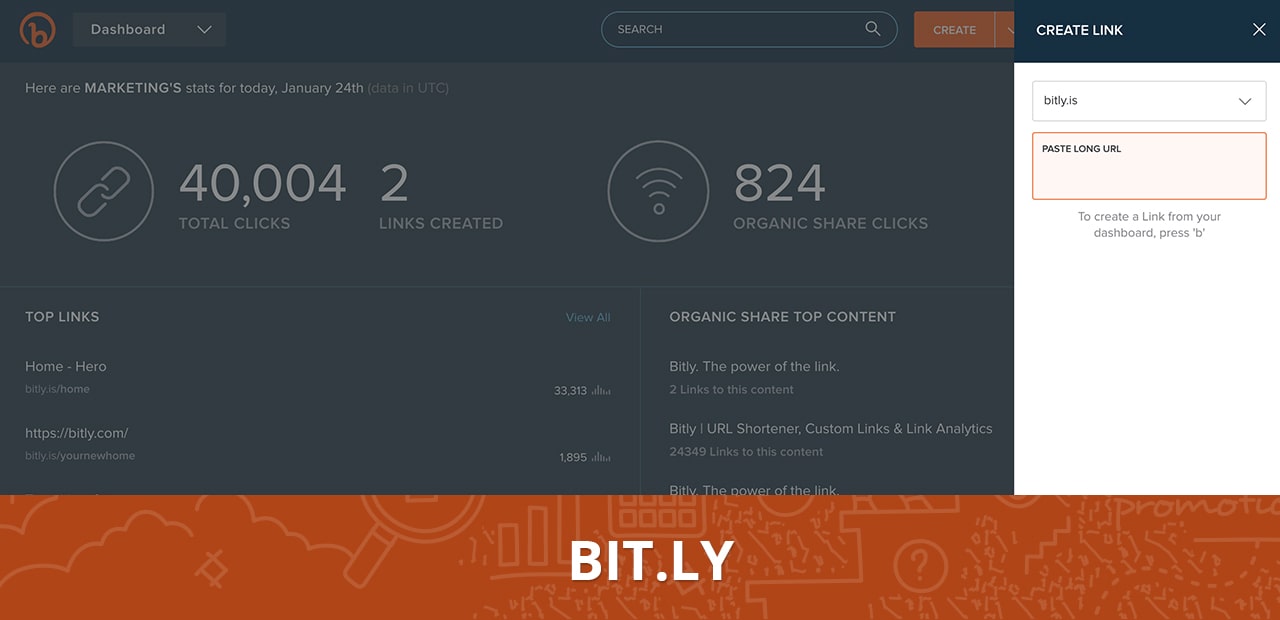 Bit.ly is a URL shortener whose key features allow you to shorten, track, and share your links. This link management tool also provides insights into how your links perform. You can also use Bit.ly to customize your links and create branded short URLs.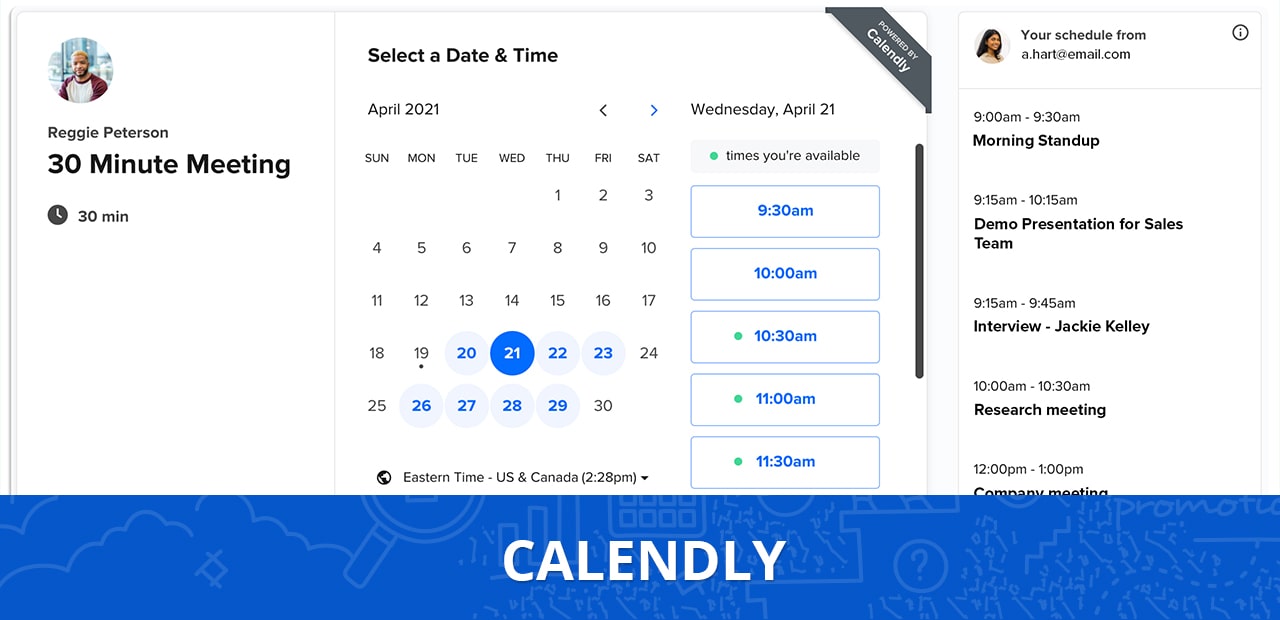 Calendly is a scheduling tool that helps you set up appointments and meetings. This time-saving app allows you to send invitations and track your availability and due dates. You can also set up automatic reminders for upcoming events and other work-related tasks. With Calendly, you are in complete control of your time and how you use it.
Overwhelmed by your packed schedule and have more appointments coming in? An Appointment Setting VA can straighten things out for you.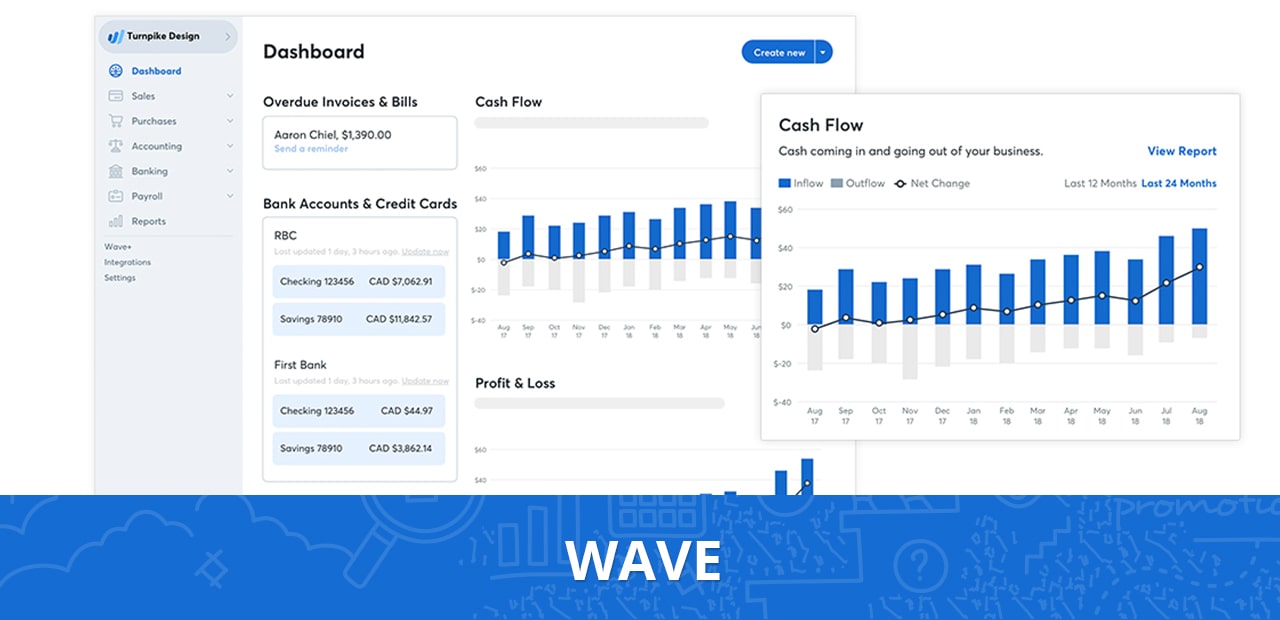 Wave is a free accounting software that helps small businesses manage their finances. With Wave, you can track your income and expenses, send invoices, and create reports. You can also connect your bank account to Wave to automatically import your transactions. Wave offers a free plan for businesses with up to nine employees. Some key features include invoicing, accounting, and bookkeeping.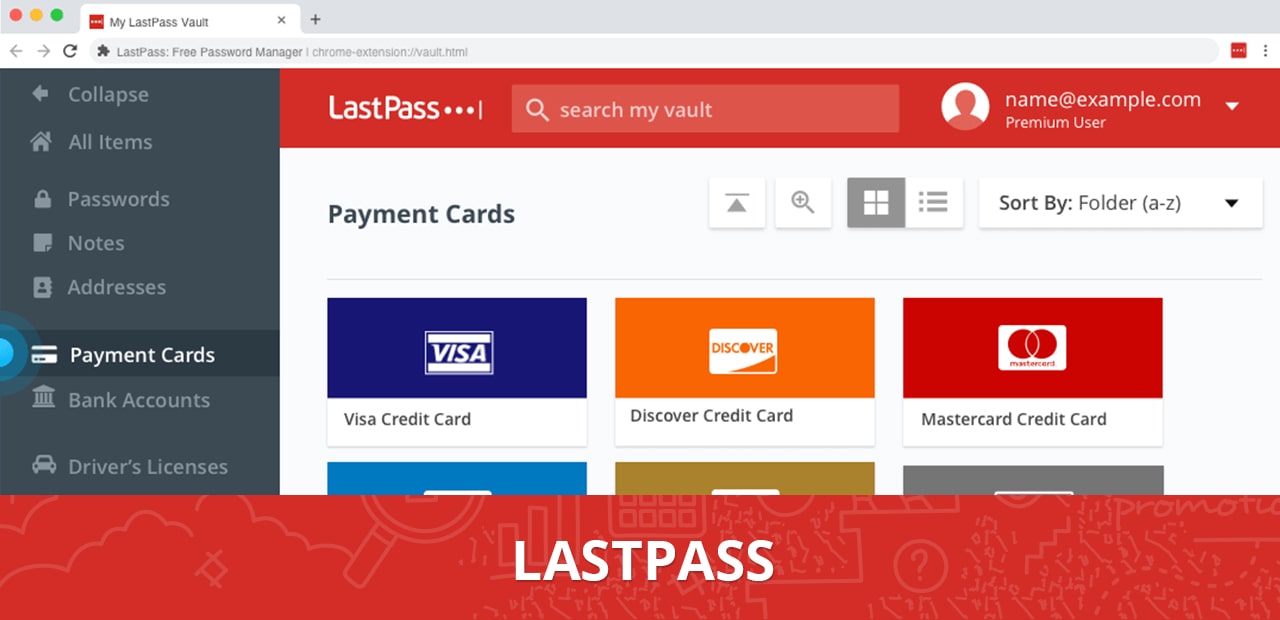 LastPass is a password manager that helps you store and manage your passwords. This password management tool allows you to generate strong passwords, encrypt your confidential data, and access your account from anywhere.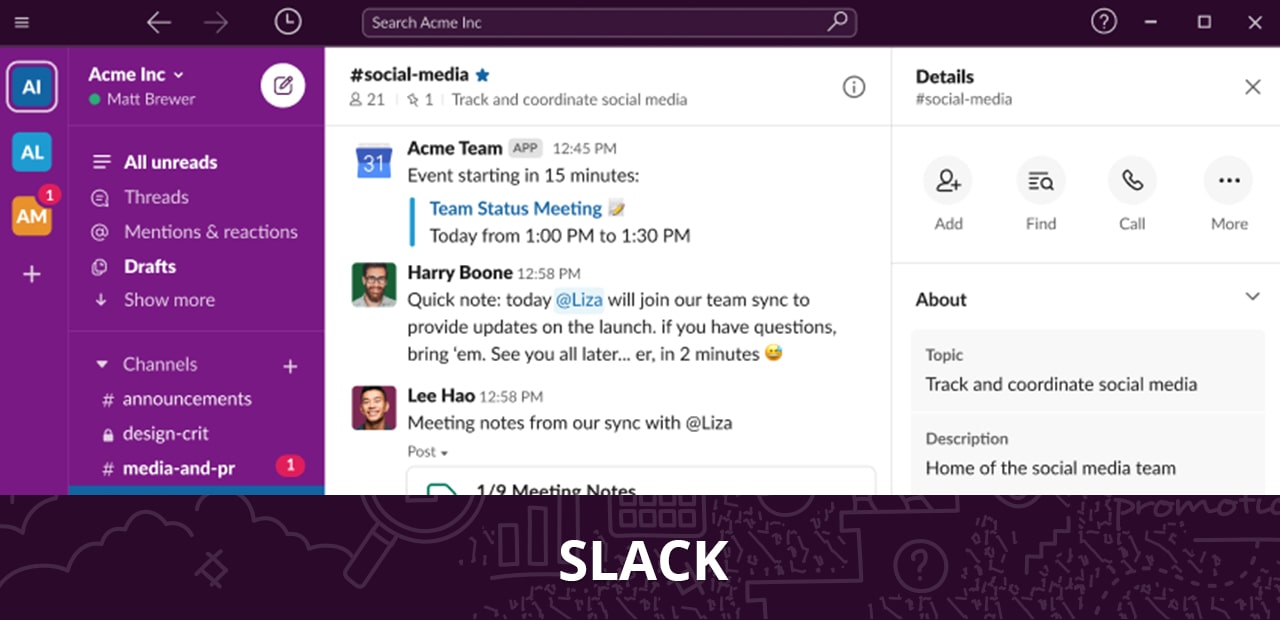 Slack is a communication tool for teams that need to stay connected. Slack's key features are primarily for team communication to help everyone be on the same page. It can integrate with many different apps, including Google Drive, Microsoft Office 365, and many more. You can even create Gantt charts in Slack.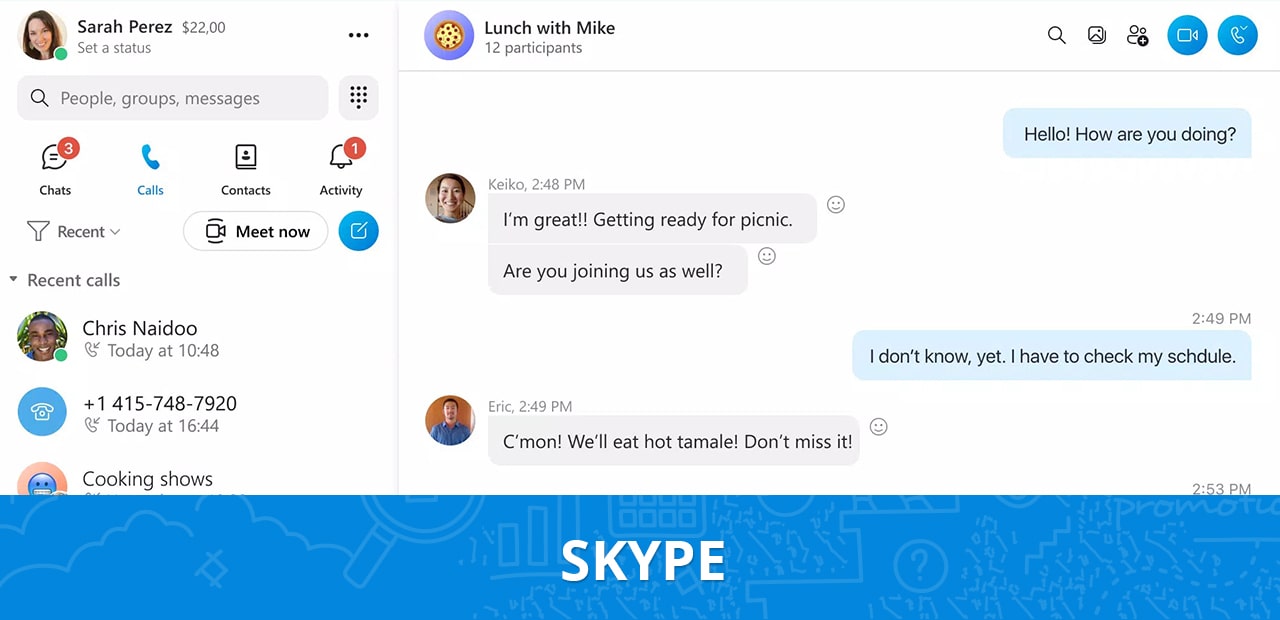 Skype is a popular video conferencing app that helps you connect with others for virtual meetings. It's best known as a communication tool for people who work remotely or in different locations. The free personal plan gives you access to key features like group chat, screen sharing, and video calls.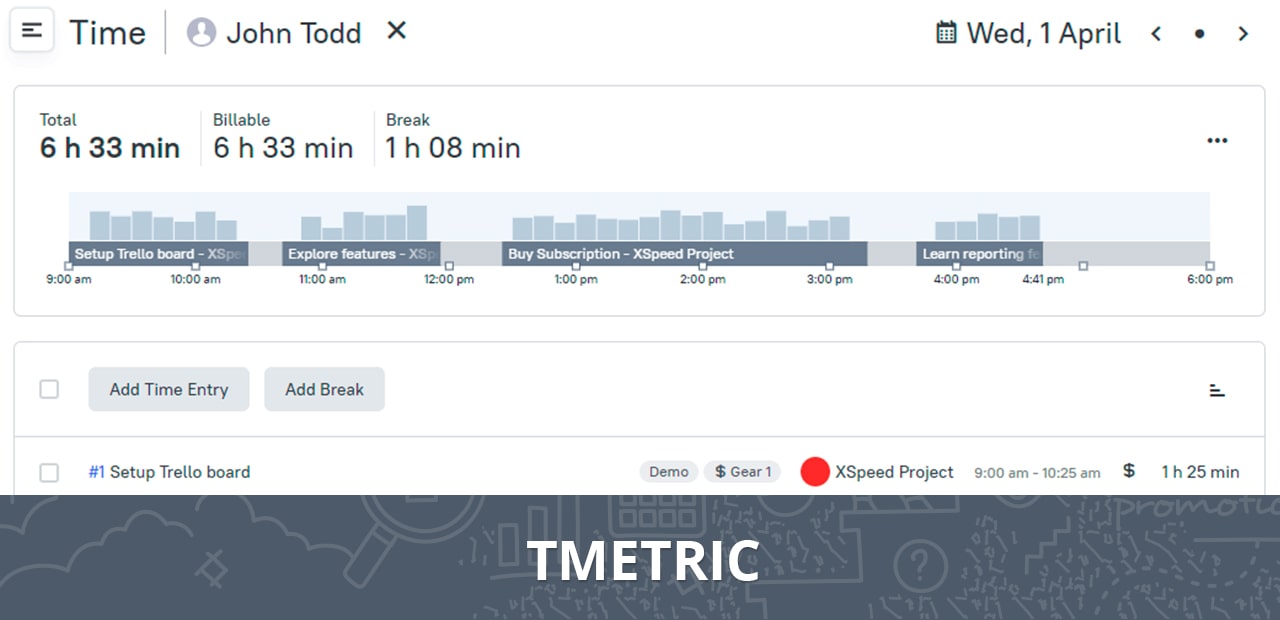 TMetric is a free productivity app that helps track time for better task management. This time management app allows you to start and stop the timer with just one click, track your progress, and see detailed reports of your work. It can easily integrate with various project management software and helps you accomplish all your tasks efficiently.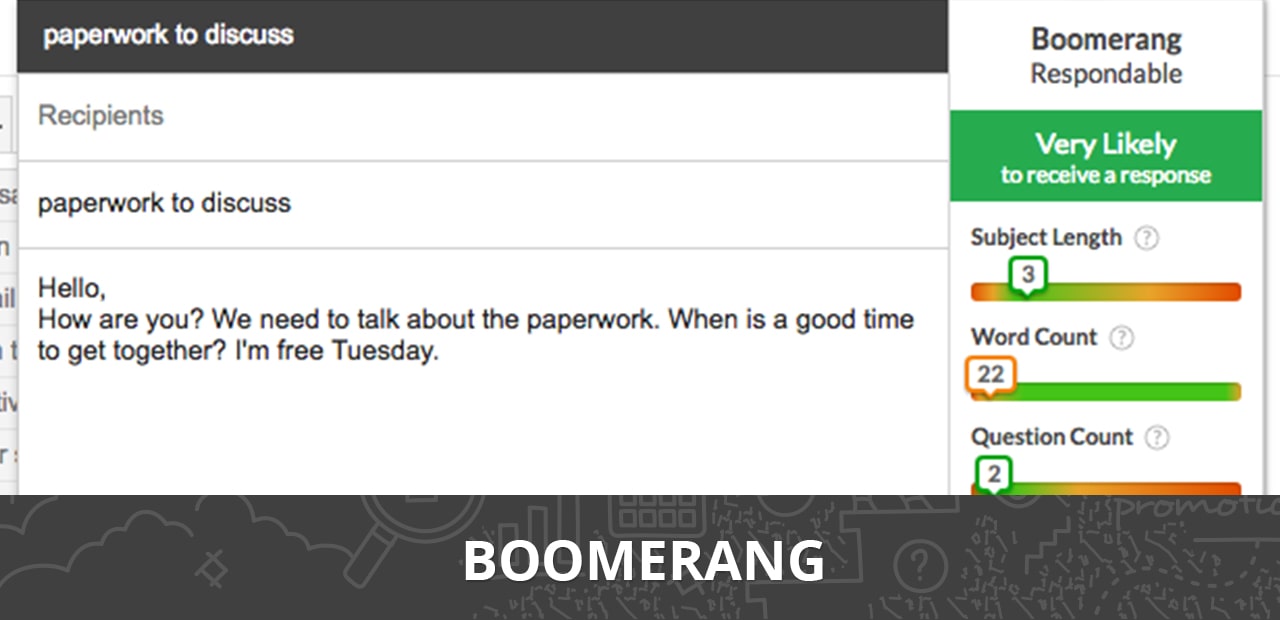 Boomerang is a free productivity plugin that helps you manage your email. Boomerang's key features help you prioritize tasks as it helps set up reminders, schedule emails, and get read receipts. You can also use Boomerang to snooze your emails and have them come back when you're ready to deal with them.
Yearning to scale your business without spending too much? Get in touch with us today for a consultation and learn what we can do for you.
More Free Apps and Websites for Entrepreneurs
Other than apps for productivity, business owners and entrepreneurs need to know about these other cool apps and websites: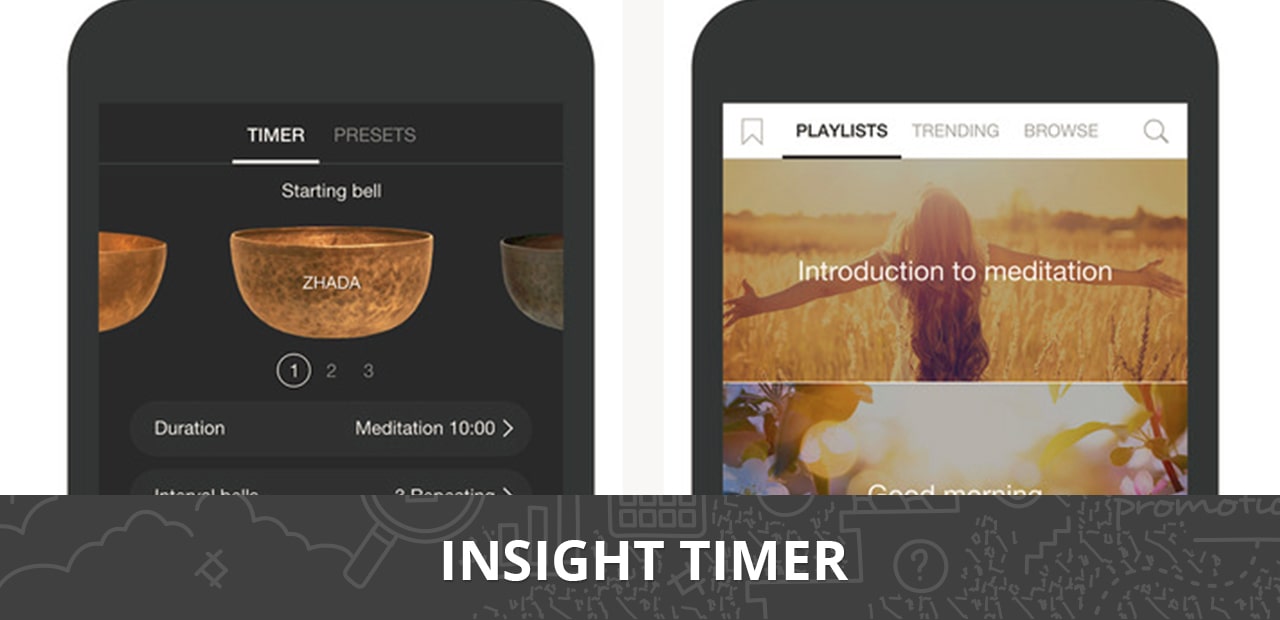 While Insight Timer isn't exactly a productivity tool or used to manage recurring tasks, it is an excellent app for guided meditations. Entrepreneurs and small business owners who need focusing and meditation need to check out this free app when work gets overwhelming. One of its key features is that it has over 11,000 guided meditations to choose from. The best part about this app is that it's completely free and can be used offline.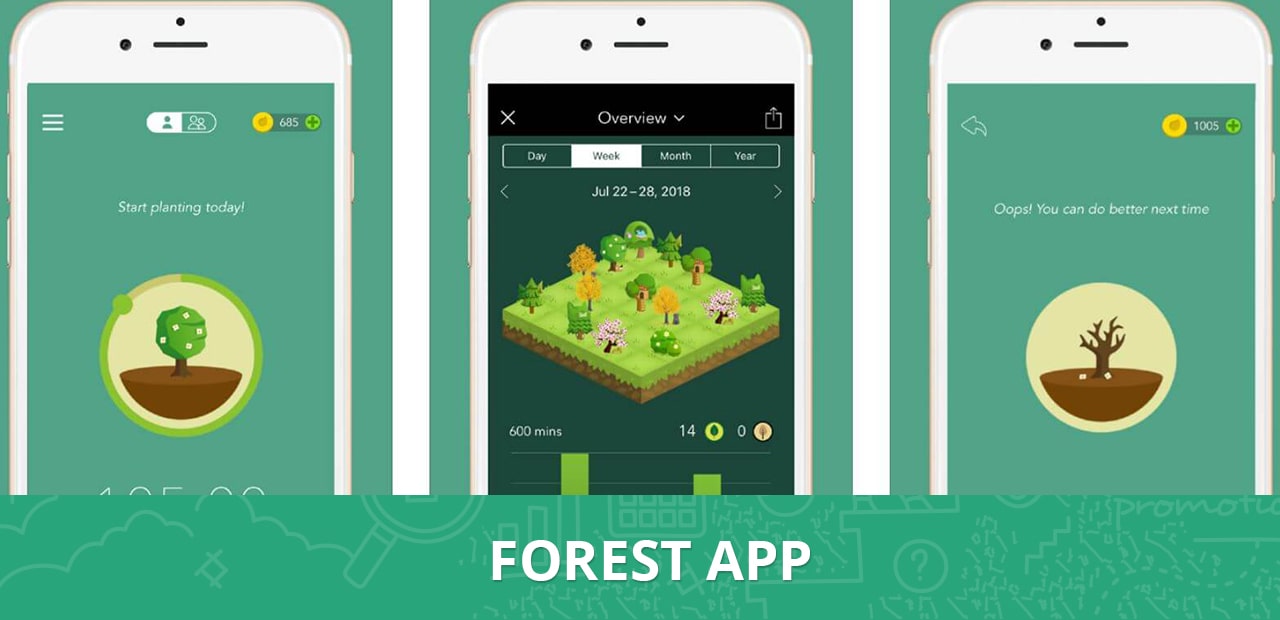 The Forest app is another app that isn't exactly productivity-related but can help entrepreneurs stay on task. This app helps you stay focused by planting virtual trees. The more time you spend on your task, the more your tree grows. It is a great way to get through important multiple tasks daily. This app is a great way to gamify your productivity and make it fun. Both of these apps are available on Android and iOS devices.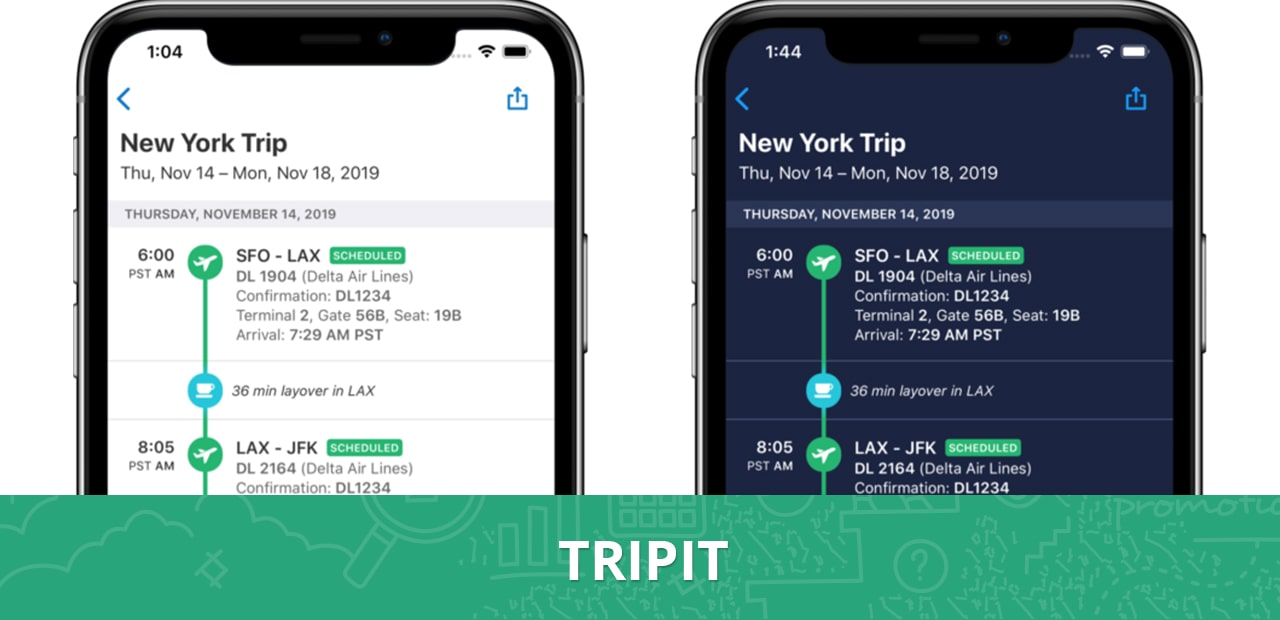 TripIt is a free app that helps you organize your travel plans so it is perfect for business owners or entrepreneurs who travel often. With TripIt, you can easily keep track of your itinerary, flights, and hotel reservations. It can sync plans with your calendar and to-do list. You can also share your trip details with others and get real-time updates on changes in your plans. You can access more key features when you upgrade to the paid plan.
Need an extra pair of hands or two with your business? Get a Personal Assistance VA to make your life easier.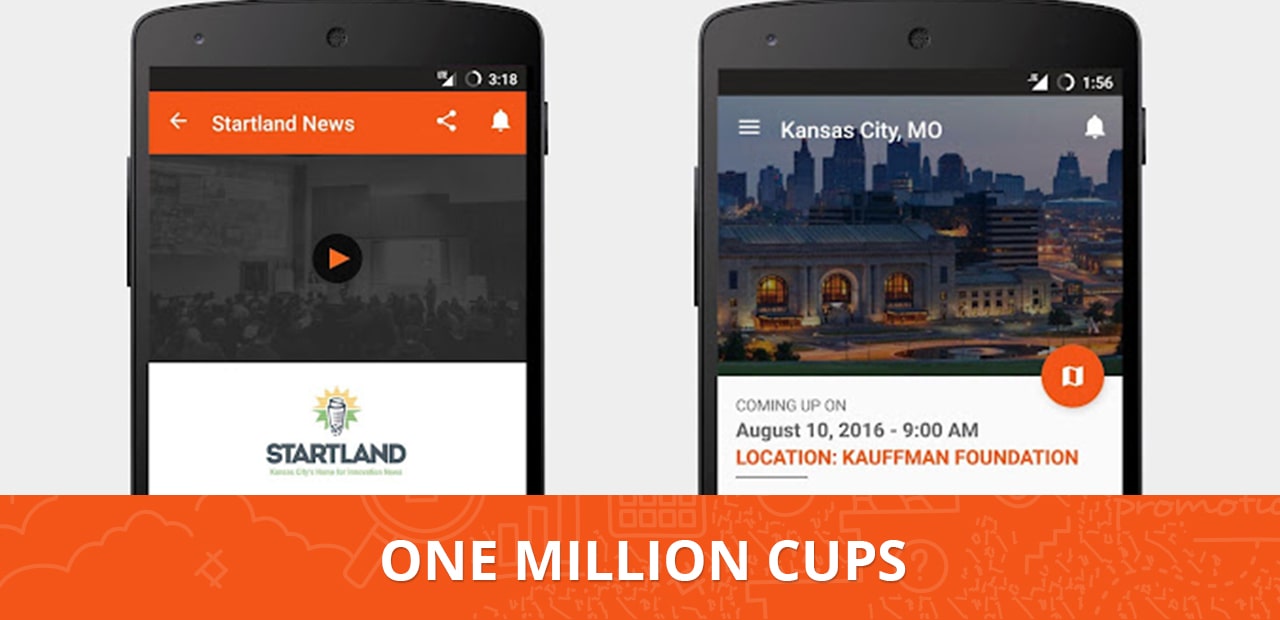 One Million Cups is a free nationwide program that helps entrepreneurs connect with their local startup community. This program provides entrepreneurs with the resources and connections they need to grow their businesses.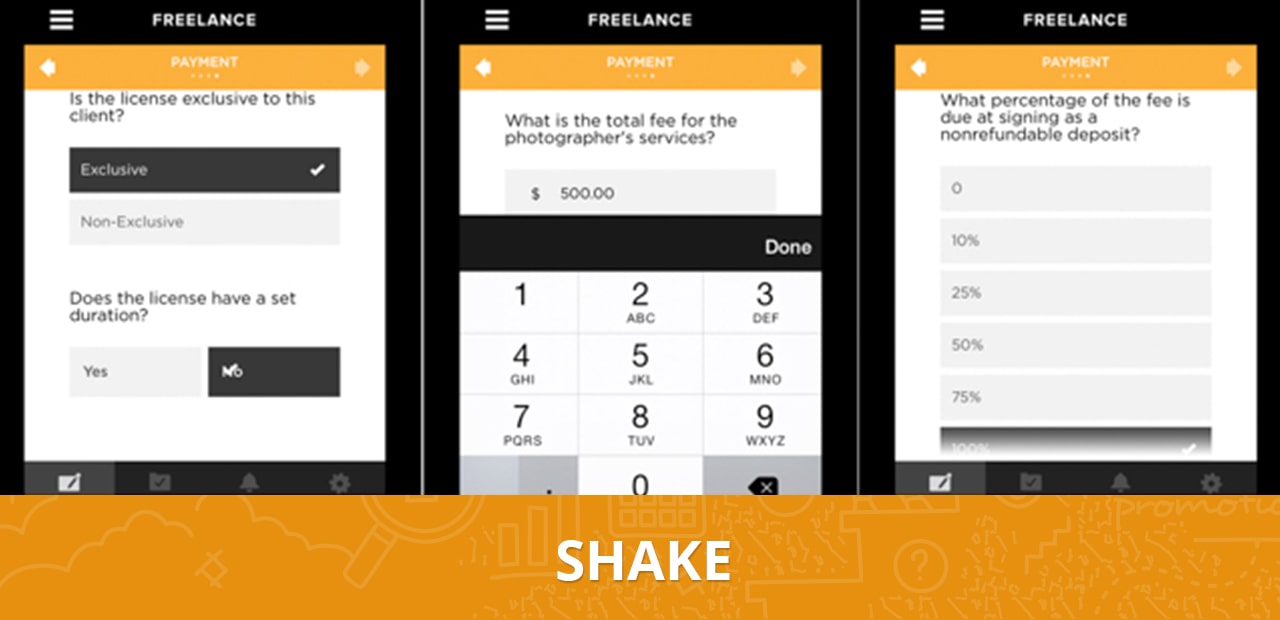 Shake is a free app that helps you create legally binding contracts and agreements. This app is perfect for entrepreneurs who need to create contracts on the go. No need to individually open Google Docs to create a document manually or open a Google Drive. With Shake, you can easily create contracts, NDAs, and other legal documents in minutes.
Time is such an expensive commodity, and it can be especially hard to come by when you're starting an online business or any enterprise for that matter. Good thing there are tons of free productivity apps and websites you can use to manage your time better and ensure that every task is accomplished within the required period. The ones mentioned above are just a few of the best apps for productivity that are available for free. By taking advantage of the best free productivity apps and similar resources, you can be on your way to success.
What other productivity tools or apps do you recommend? Let us know what your favorite productivity tool is in the comments below!