8 Smart Marketing Strategies for Small Business Owners
There are a lot of factors that can cause the failure of your small business. One of them is having poor marketing strategies. If you don't know how to market your products or services whether it's online or not, rest assured that your business won't be able to see success. If that's exactly the kind of scenario you want to avoid, be sure to use these smart marketing strategies for your business.
Learn how to use SEO.
If your business has its own website, you should do whatever it takes for it to appear in search engine results. Fortunately, you don't have to do much. You just need to learn SEO techniques. With the help of SEO, you can increase the traffic to your website, which could ultimately lead to better sales. A higher website ranking in Google can also drive more potential customers to your business.
Use email marketing.
Here's a good idea. If you have a database of emails of your customers, you can send them regular emails whether it's to introduce a new product, offer exclusive promos and discounts, or even ask them for feedback through surveys. MailChimp is one of the more popular software that you can use for email marketing.
Use the power of social media.
Nowadays, social media plays a major role in online business marketing strategy. It is utilized by businesses not only to promote their products and services, but to drive more traffic to their websites as well. Social media can also help you get direct feedback from your audience and customers, which is valuable in improving your business.
Build your network.
One of the most crucial factors in the success of every business is building a solid network. Once you've cast your web and established relationships everywhere, you can guarantee that people will look for you if they are in need of products or services that are similar to what your business offers. Attending networking events from time to time would be very beneficial in building yourself a good network.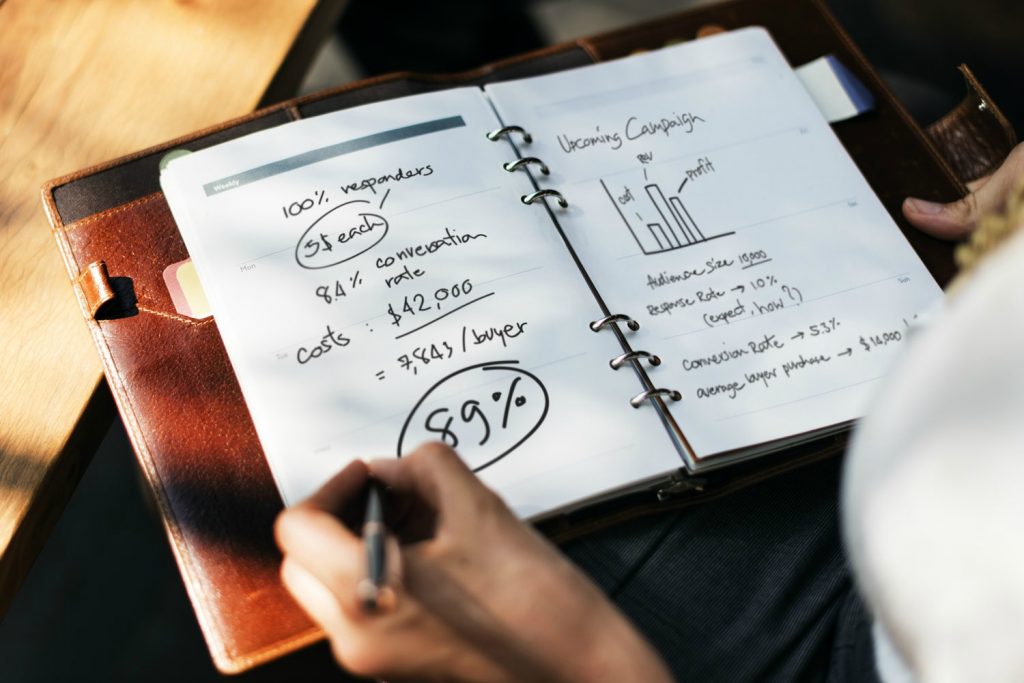 Produce quality and relevant content for your audience.
There's a lot of noise online. For your business to get noticed, what you need is high-quality and relevant content. Make sure you hire a good content writer VA who can produce good content for your website, your blog, and even your social media profiles.
Do contests and giveaways.
There's nothing better to get the attention of your target audience than doing contests and giveaways. You don't even have to shell out tons of cash for these, too. You can start by giving away branded merchandise like shirts, caps, pens, etc.
Partner with other local businesses.
You see this all the time. Two or more businesses working together to promote each other's business. Doing this will help create more opportunities for your business because you are expanding its reach. You are also building a good relationship with other people, which may prove beneficial in the long run.
Use traditional marketing media.
You don't have to focus all of your efforts towards online promotions. Traditional marketing might work just as well. You can place an ad in your local newspaper or even do direct mail marketing. The point here is to be creative and try out other things that other businesses won't even bother to look at.
Have you tried other marketing strategies that worked for your small business? Tell us all about it in the comments section!
Next:  Email Marketing Tips For E-commerce Startups
20Four7VA recognizes the challenge of effectively managing an online business – and we are very eager to help. Our company specializes in eCommerce VIRTUAL STAFFING SOLUTIONS, providing customizable and scalable solutions to small, medium, and large enterprise business owners so they can focus on growing their business.
Ready to have access to incredible people with incredible skills in the most cost-effective way? Give us a call at our toll free number 1 (443) 856-4882 today!