7 Essential Rules for Email Marketing
Starting an online business and planning to do email marketing to promote your products or services? There are tons of tools available now that will make it easy for a beginner to create, manage, track, and analyze email marketing campaigns.
However, although these tools are amazing, it doesn't mean that they are foolproof. You still have to learn about the dos and don'ts of email marketing to ensure that you won't commit mistakes that are otherwise avoidable.
If you are not sure where to start, you can familiarize yourself first with these essential rules for email marketing.
Regularly Update Your Email List
Your email list is the foundation of your email marketing campaigns. It has to be constantly updated to guarantee that you won't be sending emails to people who are not interested in your content anymore. Make sure you regularly manage your email list by removing contacts that haven't interacted with your emails for a long time.
Create Snappy and Relevant Subject Lines
Brevity is key when it comes to your emails' subject lines. If you can make your point in just a few words, then do it. You also need to ensure that the subject line is always relevant to the content of the email.
Personalize
One of the best practices when it comes to email marketing is personalization, and there's no better way to do this than by using the recipient's first or full name in your email. Tools like MailChimp have "merge tags" that will allow you to automatically include information like your contact's name, company name, etc. in your email.
Be Unique
Chances are, you're not the only marketer who's trying to reach out to a person through email. Email marketing is an effective online business marketing strategy after all. If you want to stand out, show your uniqueness. Be creative. Your email doesn't have to be overly formal and boring.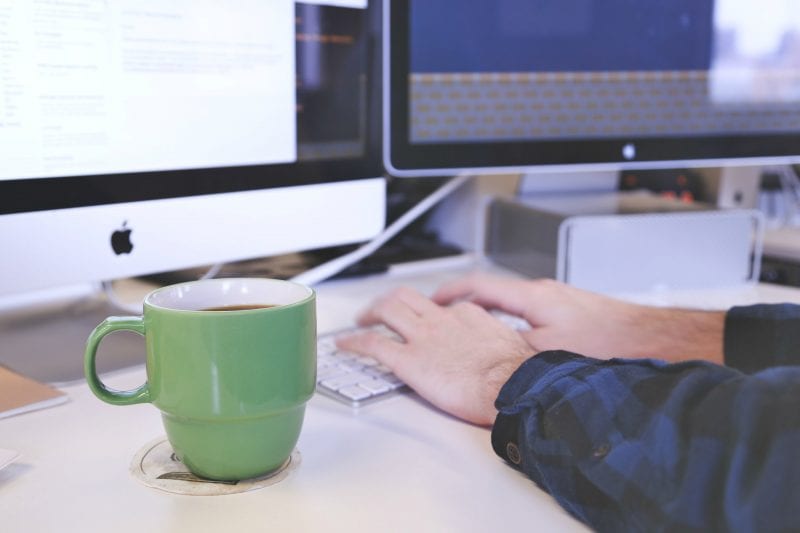 Use One Call-to-Action per Email
Every email you send should have a single purpose, and your call-to-action should be tied with that. If you want users to sign up to your newsletter, then use "sign up to our newsletter" in your call-to-action button. Adding more than one CTA will just confuse your reader.
Send Emails During Off-hours
If you're going to send emails during normal work hours, there's a big possibility that your contacts won't read or even open them. They will be preoccupied by the other emails (likely work-related) they receive during that time. To avoid this, you can experiment by sending emails during off-hours when they're already at home and lying in bed checking their phones.
Include a Benefit in the First 20 Words
Apart from the subject line, most email providers will show a preview of your email's content. Make sure you take advantage of the first 20 words by including a benefit to let your recipients know what they will get when they open your emails.
Email marketing might seem easy to do especially with the tools available today. But to avoid common pitfalls, make sure you follow these essential rules when creating your email marketing campaigns.
Next:  Top 5 Benefits of Email Marketing
20Four7VA recognizes the challenge of effectively managing an online business – and we are very eager to help. Our company specializes in eCommerce VIRTUAL STAFFING SOLUTIONS, providing customizable and scalable solutions to small, medium, and large enterprise business owners so they can focus on growing their business.
Ready to have access to incredible people with incredible skills in the most cost-effective way? Give us a call at our toll free number 1 (443) 856-4882 today!