6 Most Popular E-Commerce Platforms for Small Businesses
The internet, together with various innovations and advancements in technology, has opened the gateway to dynamic changes in commerce and global trade. E-commerce is now the next biggest thing. As consumers become more comfortable with the idea of online shopping due to its convenience and practicality, businesses have taken notice.
Whether you're a startup, an owner or an office assistant of a small business or currently into the e-commerce business, choosing an e-commerce platform is critical. Below is a list of the 5 most popular e-commerce platforms you can use to smoothly run your business and increase sales.
Shopify
Shopify is one of the most popular platforms available today. It's known for being user-friendly and for helping users create and manage their online stores easily. It's so accessible and easy to use that even your virtual assistant can manage and run it for you. It's definitely a perfect fit for businesses that want to spend less time setting up and go down to business immediately.
Some of Shopify's key features include: a 15-day trial, social media integration so you can capture different markets through different social media platforms, 100+ professional themes, and 70 payment gateways to enable your business to offer flexible payment options. It's also SEO optimized to ensure your shop or product's visibility, and it provides 24/7 support to its clients.
3DCart
3DCart is an all-in-one eCommerce platform for serious online sellers. They offer a really flexible tiered plan system that allows users to choose the perfect solution for their needs and budget. What's great about 3DCart is that you get access to their massive list of useful online selling features such as unlimited products, unlimited transactions, provision for discounts, and more even at the lower-priced plans.
If you're just starting out, 3DCart is an excellent partner to pick because it's affordable for a startup, and it's easy to scale your 3DCart online store as your business grows. 3DCart is also highly customizable, has many SEO capabilities, has hundreds of payment gateway options, and has over 100 apps and addons available for you to use so you can take your online store to the next level.
Magento
Magento is a versatile e-commerce platform suitable for both large and small businesses. Because it's open-source, you can easily add features to customize your online store. Flexibility is one of the many reasons why Magento has gained popularity. If it looks too complicated or sophisticated for you, this should not be a problem because you can opt to get help from professional virtual assistants. You can hire a virtual assistant or a Magento developer who can maximize the platform's features for the benefit of your online store. Other features include; store integration on different mobile devices, multiple catalogs, and product browsing, support for multiple payment methods, SEO friendliness and a high-security system.
WooCommerce
WooCommerce is a free and open-source e-commerce platform that transforms your WordPress website into an online store. What's exciting about using WooCommerce is that you can actually create your own online store in minutes with it through the help of the onboarding wizard. Just like other popular e-commerce platforms, its flexibility is highlighted because it allows plenty of customization and it has a wide variety of official add-on features which is considered to be a big benefit for businesses that are new in e-commerce.
Bigcommerce
Bigcommerce is one of the most popular platforms globally. The common feedback for this platform is that it's SEO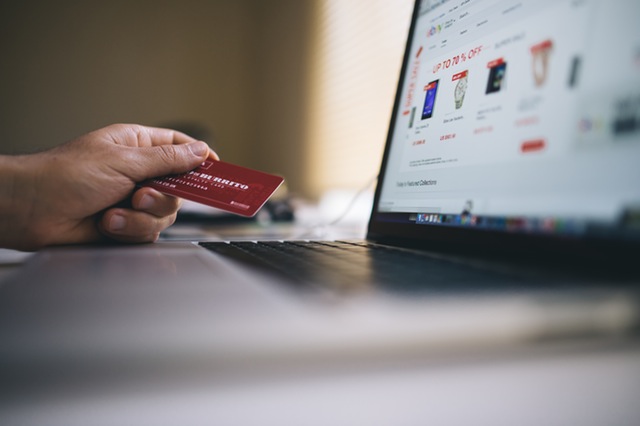 friendly and it allows your online store to have better visibility in Google search results — important features that will greatly benefit your small business. Its interface is easy to use, and it has a wide list of themes that will make your online store attractive to potential customers. It has 60 payment options to choose from to cover different types of customers you may have. As for security, it is PCI compliant and it recognizes that safety is one of the priorities to keep your transactions safe. If other popular e-commerce platforms offer basic tools in setting up your online store, BigCommerce offers sophisticated and advanced tools to integrate your store to your website.
Squarespace
Squarespace is not free, but it is affordable. With Squarespace, you can upload as many items as you want in your online store as there is no limit. It's beneficial for small businesses as it is easy to use, and it offers templates that you can use immediately. Other features include: management of your inventory, different marketing tools, order processing and PCI-compliant payment processing for improved security. Squarespace is a good fit for your business if you are just starting out or if you only plan to sell a couple of dozens of your items.
Deciding on what specific e-commerce platform to use requires plenty of research. Don't be swayed by the cheapest prices or the popular choice. You should always look at the quality of each platform and what they can offer to make your online store attractive, efficient and easy to use for both you and your customers.
Find the right fit by determining the advantages and disadvantages of each platform. Set priorities or specific criteria for your choices so you can narrow them down.
If you're interested in how the different e-commerce platforms fared for SEO, there are results for this on the internet.
Remember, your choice of platform can make or break your e-commerce business, so it's important to choose wisely.
Read more: 5 Compelling Reasons to Outsource Your Social Media Management