5 Compelling Reasons to Outsource Your Social Media Management
Whether you own a startup, a small company or an e-commerce business, you probably feel that you don't have the time to manage all of your accounts in different social media platforms. In fact, you'd be lucky to even successfully manage one of your social accounts.
Undeniably, social media requires a huge amount of time and effort. You might need to spend more than 6 hours a week to manage one of your social media accounts, and there's no guarantee that this amount of time is enough. This is where remote staffing comes in. You can outsource an administrative assistant or a virtual assistant to handle your social media accounts. To give you an idea of how beneficial remote staffing is to your business, here are 5 compelling reasons why you need to outsource social media management.
It will save you time.
As much as you want to be involved in all aspects of your business, it's not advisable to do everything. Spending too much time managing your social media accounts is unproductive. Social media is an important marketing and advertising tool, but it should not be your main focus as the business owner. To maximize the marketing potential of social media without giving too much of your precious time, outsource an office assistant to spend about 40 hours a week on this task alone. This will give you time to focus on expanding your business and on planning how to improve in other aspects.
The experts know all the tricks of the trade.
It's not a problem if you're not confident in handling your business' social media accounts; you just need to hire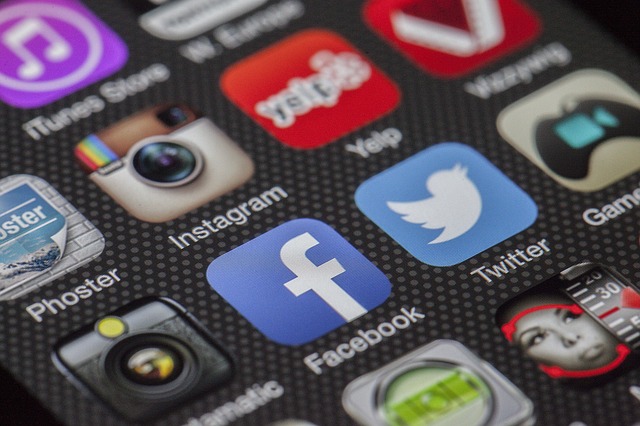 someone who is. Hire a professional who knows how to maneuver through Facebook or Twitter or any other social media platform you choose to use. A social media expert or professional is the right fit for this type of job. Social media is not just about likes or retweets, it's also about interacting with your target market. It's about letting them know what your business is and what you can bring to the table. Aside from having an amazing design for your website, it's also important to have new content on your blogs or social media pages to keep your customers glued to your business and wanting for more. A savvy, creative, responsive social media manager can do all these tricks. These professionals know how to make your profiles look good, interesting and attractive to potential customers.
They also know how to communicate and engage with different customers, clients or potential leads.
Hiring a marketing officer or a marketing consultant is more expensive than outsourcing a virtual assistant. Also, as a business, you don't want to spend more money and time training people how to handle your social media accounts. When you do outsourcing, you save money by bypassing some steps in the hiring process. You don't have to pay for employee training, employee benefits, and taxes. You also have a choice to outsource a social media manager full-time or a part-time depending on the business need.
They know how to run an effective social media campaign.
If you're a startup or a small business, you definitely want your presence felt in different social media platforms. This is one way to boost sales or expand your business. Since you're outsourcing your social media management, this means that the virtual assistant you're hiring is knowledgeable, focused and able to deliver positive results. With unrelenting focus, expertise and the experience of your assistants, this will prove essential in pushing your social media presence to the next level. You're assured that your messages are sent properly with every question answered and that your business is always gaining new followers and potential clients.
They offer an alternative point of view.
Outsourcing will bring in a new dynamic and perspective to your social media plan. You're not just hiring an employee to manage your social media accounts, you're also hiring someone who gives you fresh ideas, valuable insights, sound suggestions and an alternative vision your business might need to have a successful social media campaign. Since virtual assistants would also like to see your company flourish as your success is their success, they'll try their best to see you succeed. They will study and research your business and marketing plans and present to you a different approach to improving what you currently have.  
Keep in mind that you need to take advantage of the power of social media, and the best way to do this is to outsource your social media management depending on your business needs and targets. You don't want to take risks in seeing where your social media campaign will take you without outsourcing. Remember, your business' reputation can be negatively affected by unresponsive, slow and inconsistent social media management.
Next: How to Get Your Retail Business Ready for 2017
20Four7VA recognizes the challenge of effectively managing an online business – and we are very eager to help. Our company specializes in eCommerce VIRTUAL STAFFING SOLUTIONS, providing customizable and scalable solutions to small, medium, and large enterprise business owners so they can focus on growing their business.
Ready to have access to incredible people with incredible skills in the most cost-effective way? Contact us today!