5 Common SEO Mistakes small business owners make
Despite showing a solid role in the business scene, SEO is a constantly shifting landscape. What marketers claim to be the hottest tactics now may be penalized after a few years. Because this facet of business and marketing is complex, it pays to know the pitfalls you can avoid so you stay on top of the game.
Here are 5 common SEO mistakes small business owners make that you must avoid: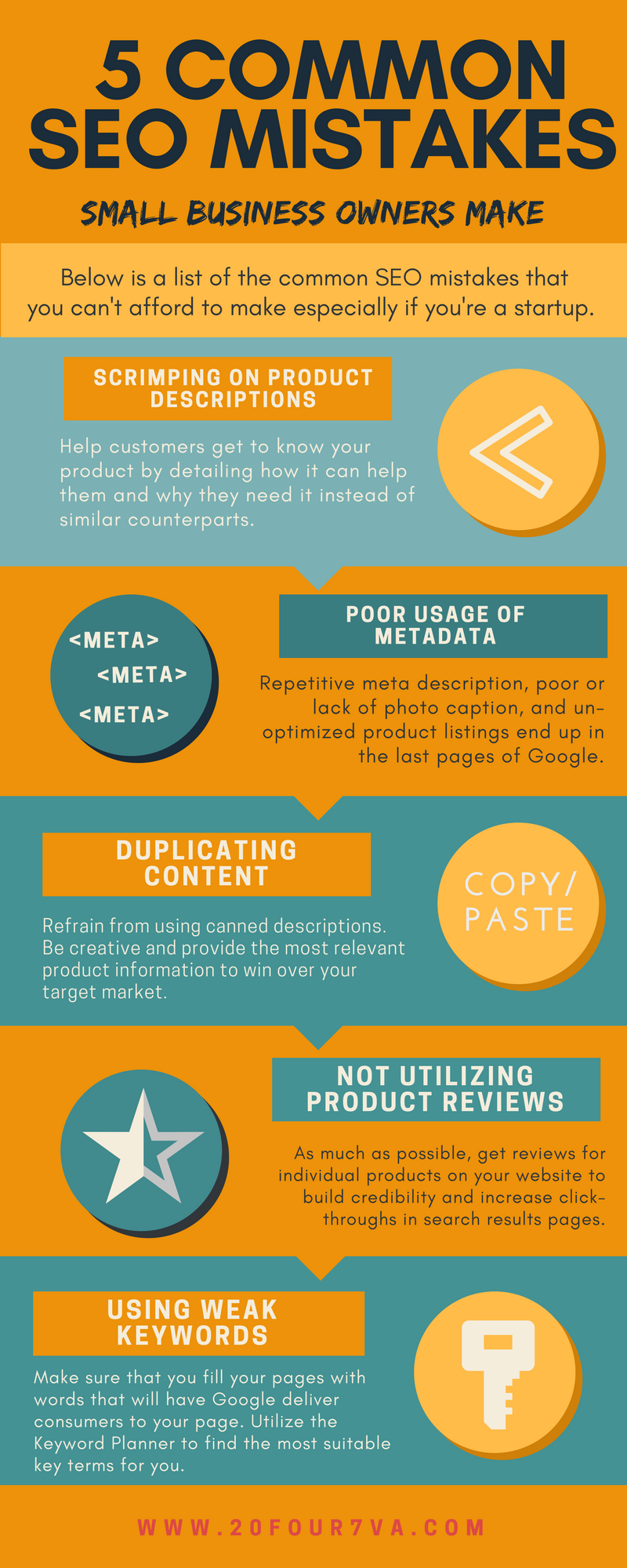 These common SEO mistakes that small business owners make are easily avoidable if you hire a writer to take care of your content. Aside from product reviews from real customers, a highly skilled writer will take care of your web content to improve your SEO efforts and increase your Google ranking.
Outsourcing it to proven agencies such as the 20Four7VA means your small business will not make these big mistakes.
Are you ready to see your SEO ratings soar?
To Embed the infographic, copy the code from below:
<!DOCTYPE html>
<head>
<body>
<script type='text/javascript' charset='utf-8'>     
   var iframe = document.createElement('iframe');       
   document.body.appendChild(iframe);

   iframe.src = 'http://20four7va.com/wp-content/uploads/2017/08/5-Common-SEO-Mistakes-Small-Business-Owners-Make.png';       
   iframe.width = '800px';
   iframe.height = '2000px';
</script>
</body>
</head>